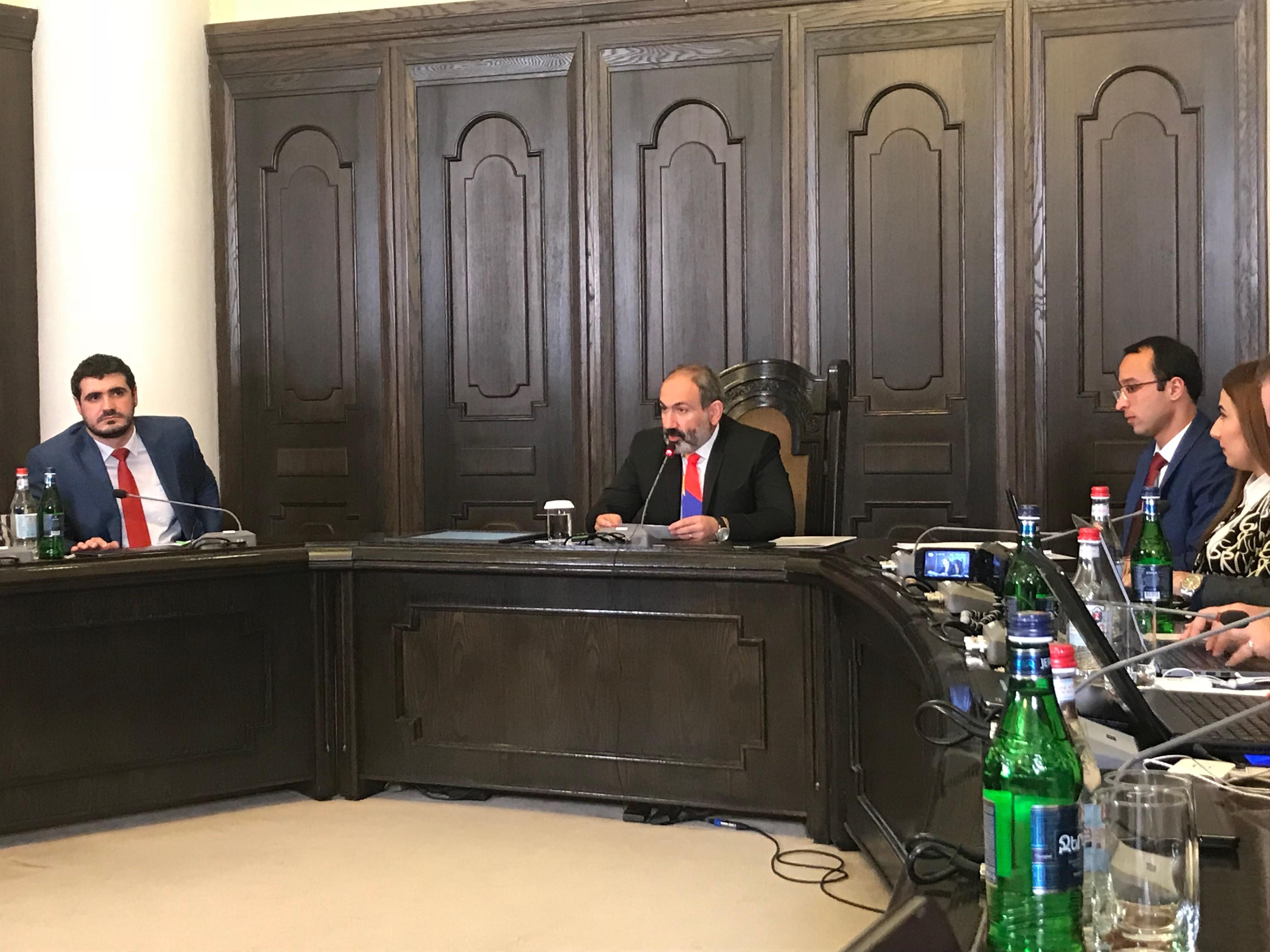 Pashinyan Says Catholicos Isn't a "High Ranking State Official" and Doesn't Need Permanent Bodyguards
Acting Armenian Prime Minister Nikol Pashinyan told reporters today that the reason his government rejected a legislative bill to provide Catholicos Garegin II with a security detachment is that the head of the Armenian Apostolic Church shouldn't be legally registered as a "high-ranking state official".
Such a list actually exists in Armenia, and those listed therein are afforded certain rights and privileges.
Two bills regarding the security of the Catholicos were introduced by the Republican Party of Armenia (HHK) after calls for his resignation were voiced after this spring's "Velvet Revolution".
They were voted down by the National Assembly on November 16
One of the bills would have banned protests on church premises. Only 43 of the National Assembly's 105 MPs voted in favor.
The other bill would have made the government provide the Catholicos with a permanent security staff.
MPs allied to Pashinyan rejected the legislation. They argue that the government will protect the head of the church if he feels threatened.
The ARF backed the bill. Only 28 HHK MPs voted for the bodyguard bill.