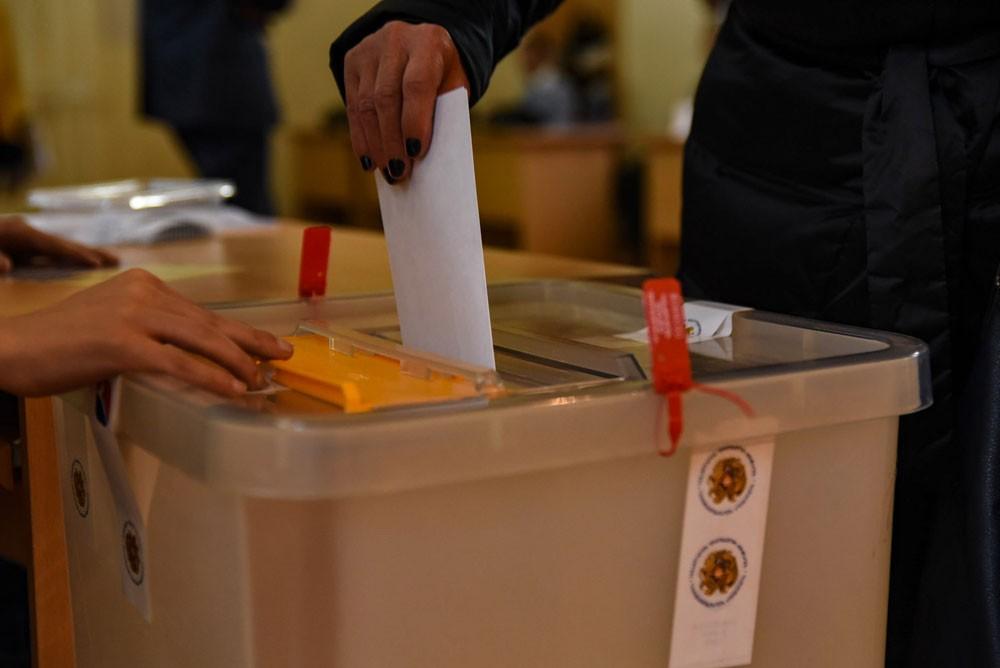 Armenian Parliamentary Election Results; Landslide Win for Pashinyan's Alliance
The Central Electoral Commission (CEC) has published the following preliminary final vote results in the December 9 snap parliamentary election in 2010 polling stations across Armenia. As it now stands, My Step, Prosperous Armenia, and Bright Armenia will be represented in the new parliament.
Im Kayl (My Step) Alliance – 70.43%
Prosperous Armenia Party– 8.27%
Lusavor (Bright) Armenia Party– 6.37%
Republican Party of Armenia – 4.70%
ARF – 3.89%
Menk (We) Alliance – 2.00%
Sasna Tzrer Pan-Armenian Party – 1.82%
Rule of Law Party – 0.99%
"Citizen's Decision" Social-Democrat Party -0.68%
Christian-Democratic Rebirth Party – 0.51%
National Progress Party – 0.33%
Overall voter turnout: 48.6%. The CEC says 1,260,840 out of 2,592,481 eligible voters cast ballots.
Parliament's seats are allocated thus: 50% of seats are awarded to those in the national list and 50% to those receiving the most votes on the district lists. Parties need to receive at least 5% of the total votes cast, and alliances 7%, in order to be included in the parliament. There must be at least 3 factions in parliament.
If you found a typo you can notify us by selecting the text area and pressing CTRL+Enter