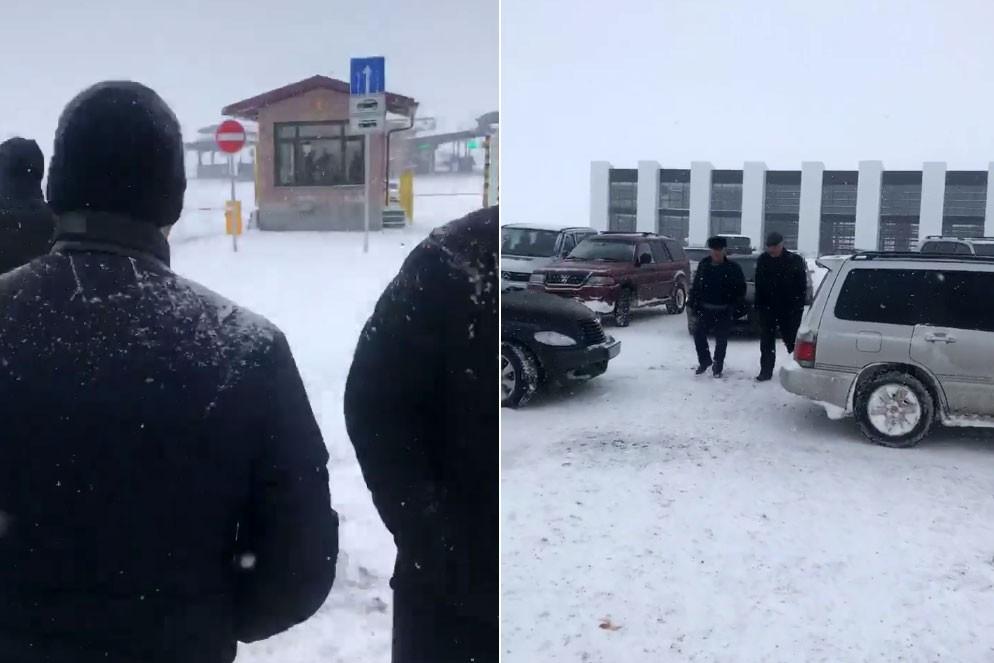 Javakhk Armenians Block Bavra Border Crossing; Demand Meeting with Armenian Officials on Military Service Issue
15 Javakhk Armenians detained and questioned about military service in Armenia
A group of young Armenian men from the Georgian region of Javakheti (Javakhk), staged a demonstration at the Armenian-Georgian Bavra border crossing this morning and demanded a meeting with Armenian government officials to clarify certain aspects of the mandatory army service.
The issue arose, according to demonstrator Andranik Karslyan, on November 25 when a number of Javakhk Armenians, with either dual Armenian/Georgian citizenship or just Armenian citizenship, were detained upon returning from seasonal work in Russia and their military service records investigated.
Karslyan told Hetq that the men were threatened with five years of prison if it turns out they haven't served in the Armenian army for the required two years.
"They say that guys either have to serve two years or else spend five years in prison. This is a big issue because it involves some 70-80% of those living in Javakhk who have received Armenian citizenship. We are asking for the government's help because there are people who have left for seasonal work in Russia and are now afraid to return and be destined to the same fate as the current fifteen," Karslyan says.
Hetq tried to contact Mnatsakan Bichakhchanyan, who heads Armenia's Department of Passports and Visas for clarification. He responded that it was a military matter and advised us to contact the Ministry of Defense.
Investigative Committee Press Spokesperson Naira Harutyunyan told Hetq that people were being arrested at the border based on Article 327 of Armenia's Criminal Code (Evading Military Service).
The demonstrators cleared the highway after receiving assurances that they would meet with Armenian government officials tomorrow.
If you found a typo you can notify us by selecting the text area and pressing CTRL+Enter