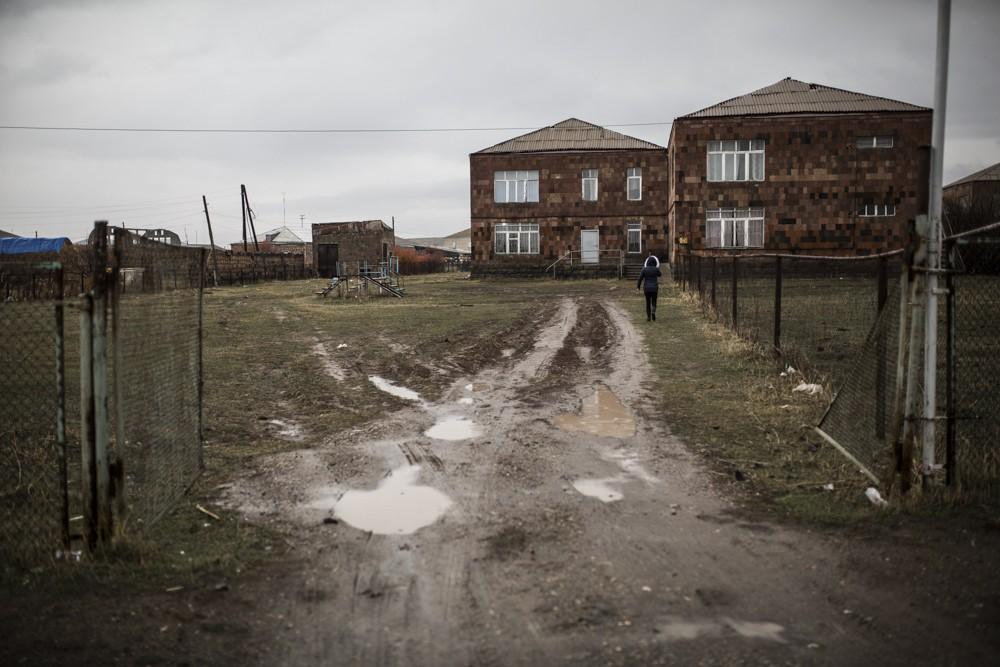 Astghavard: A Therapy Center for Children with Disabilities in Armenia Faces Many Obstacles
This is a story about one woman's dream to create a special center for children with disabilities, a place where they can receive professional physiotherapy and psychological support.
It's the dream of Melanya Yepremyan who faced a very dramatic situation when her twin grandchildren were born with physical disabilities 18 years ago. Today she is the head of the "Astghavard" therapy center in Vardenis, a city 176 kilometers from Yerevan that used to be a prosperous, industrial town with factories and thousands of employed residents. Today, it has turned into a dead zone, with boarded-up factories and a depleted local population. It's one of many ghost cities of the former Soviet Union where people are struggling to survive every day.
Melanya has eight employees who provide therapy services to children not only from their city, but also from nearby villages. They receive a very modest salary of 52 euros a month. The center is now 15 years old, but Melanya's path was not easy. Even today she constantly faces serious obstacles such as lack of heat in the winter. Two years ago, thanks to a supporter, they managed to install a new heating system, but unfortunately they still can't use it because the state refuses to pay their bills. To compensate they use small electric heaters, alternating their use from one room to another. And yet, the center continues its important work. More than 20 children with disabilities from the region visit the center regularly. For many of these children the simple act of leaving their homes is a big deal, especially because of the stigma connected to their disabilities, which often keeps them indoors.
A woman walks to Astghavard center for children with disabilities in Vardenis. (Top photo)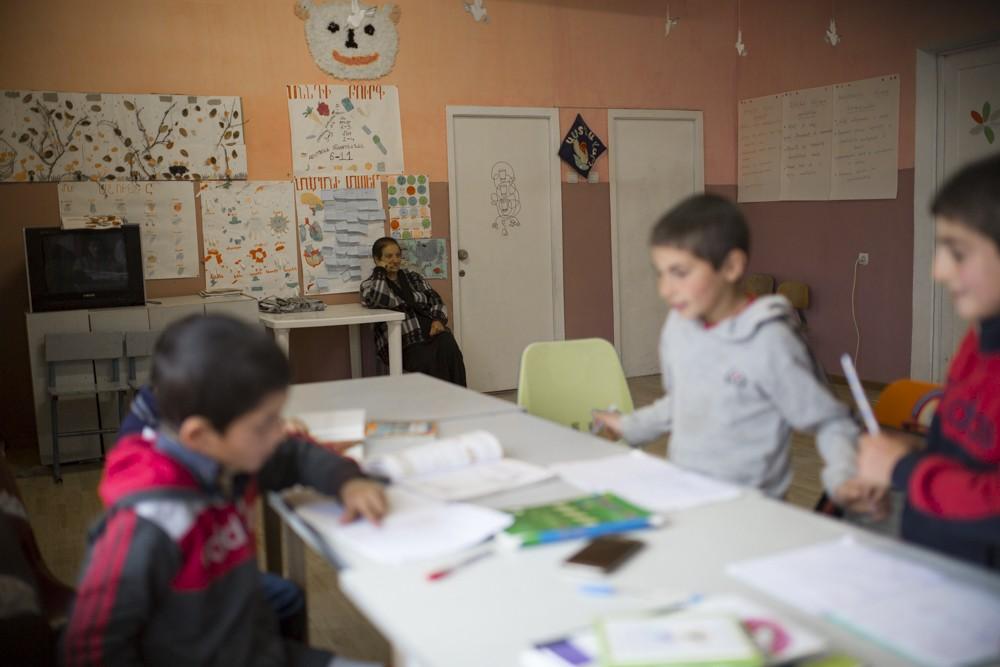 Melanya Yepremyan the founder of the center sits in the room where children are preparing their homework with the help of their teacher.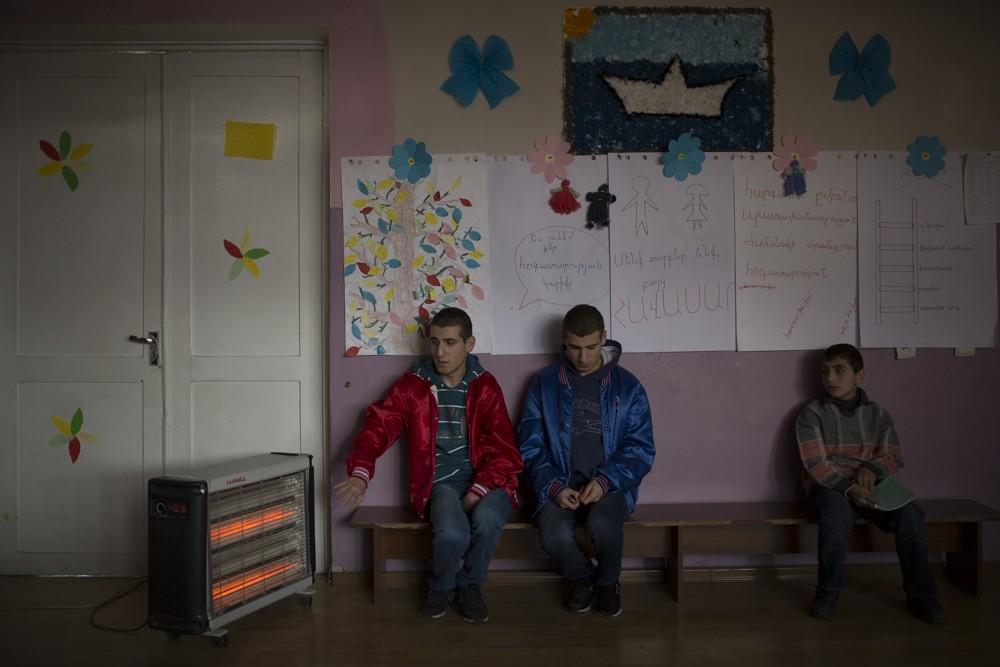 Twin grandchildren of Melanya Yepemyan sit on the left side together with another child attending the center. From the moment of the birth of twins it was her dream to create this center.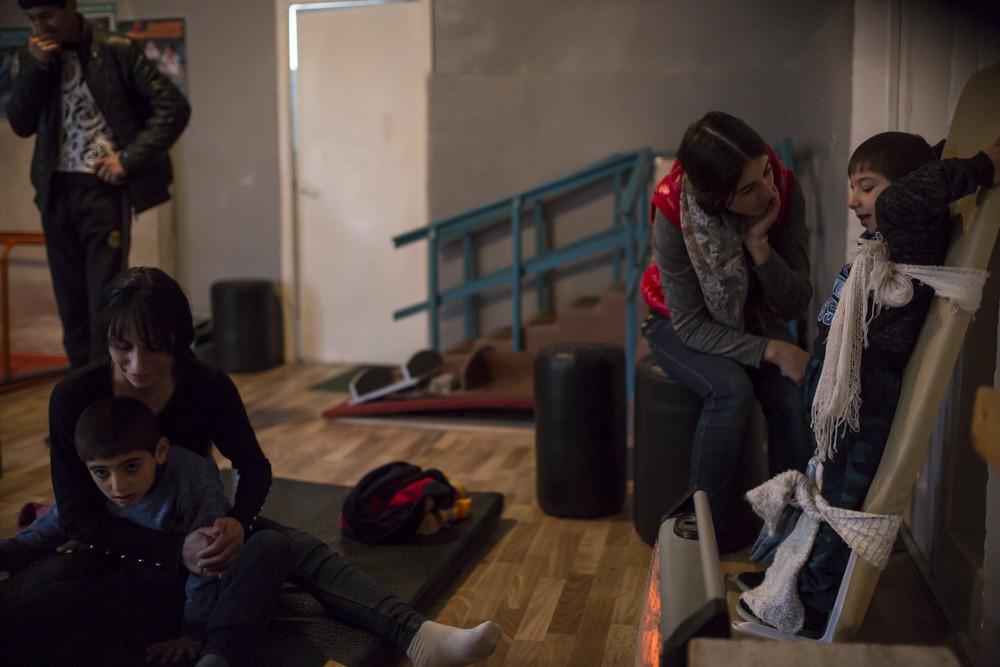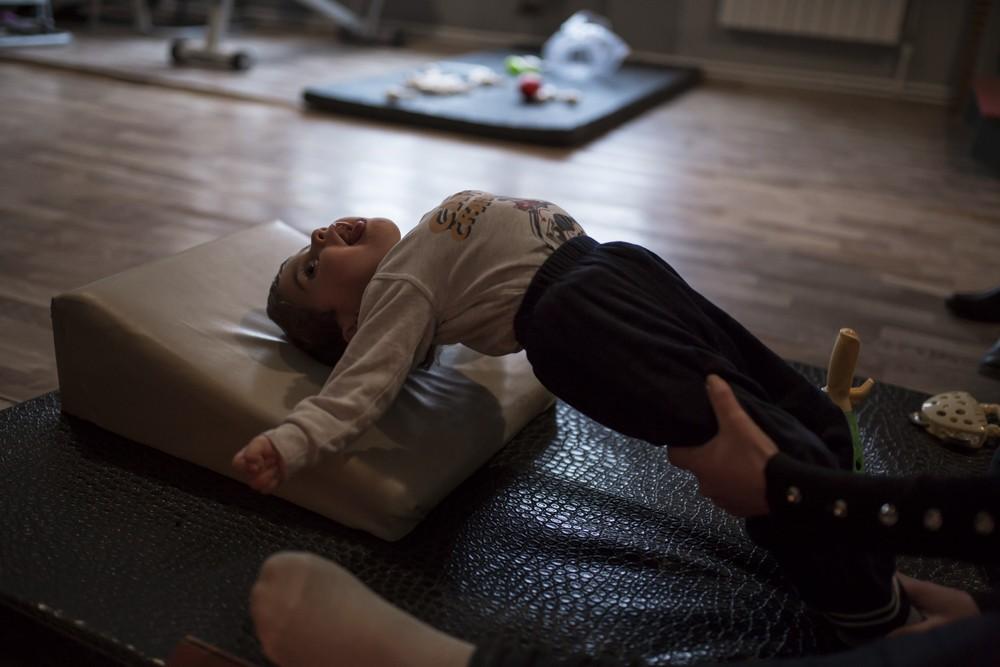 A child from nearby village during the physiotherapy session in the center.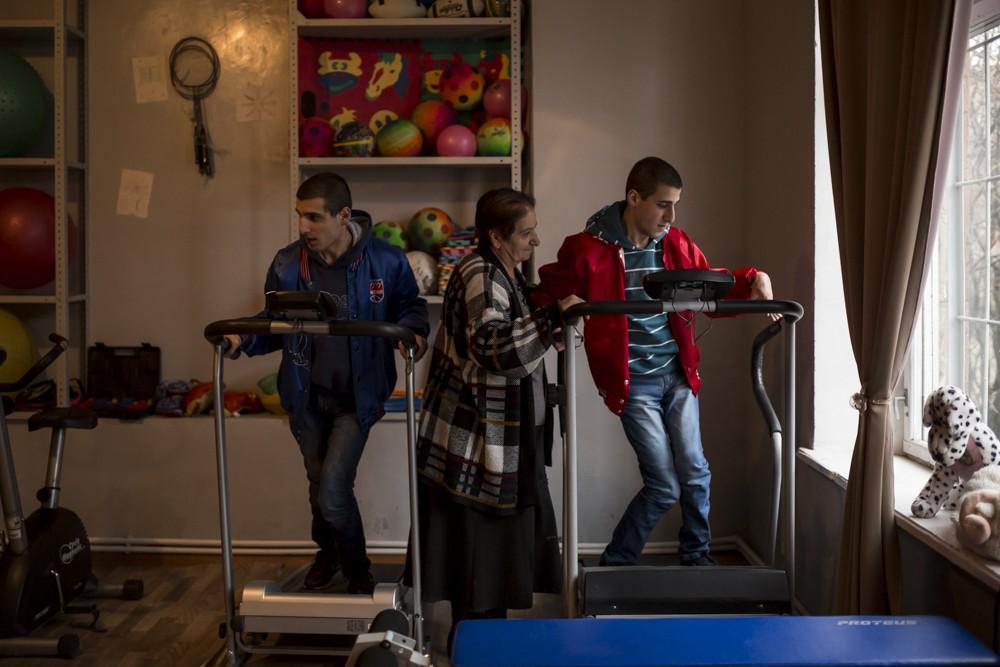 Melanya Yepremyan helps her twin grandchildren: Avik and Alik.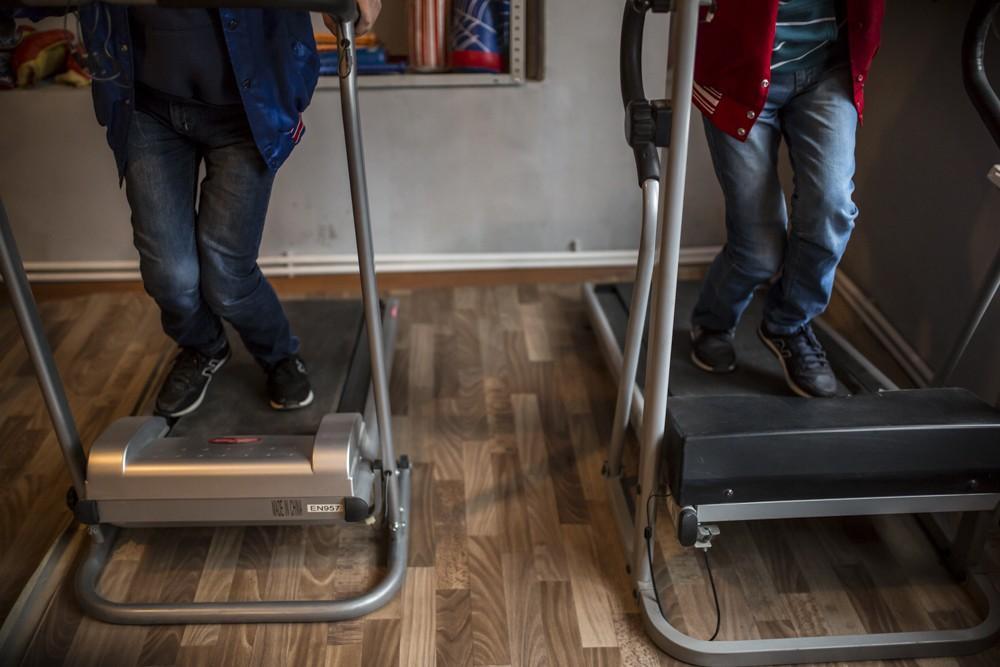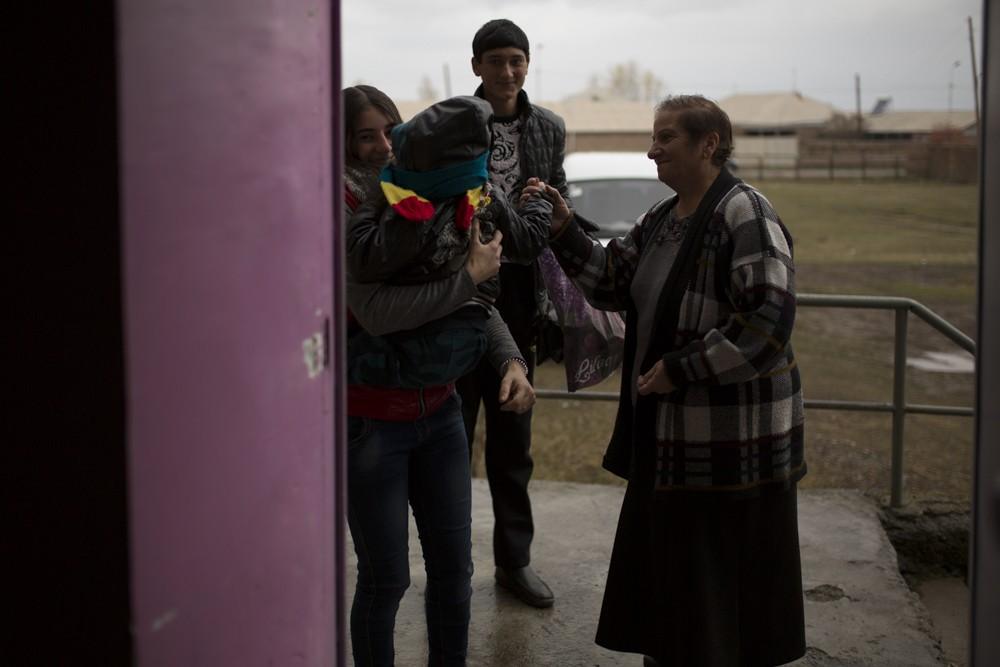 Melanya Yepremyan welcomes children coming to the center from the villages. A year ago her project received funding and now children from nearby villages are brought to her center few days a week for therapy.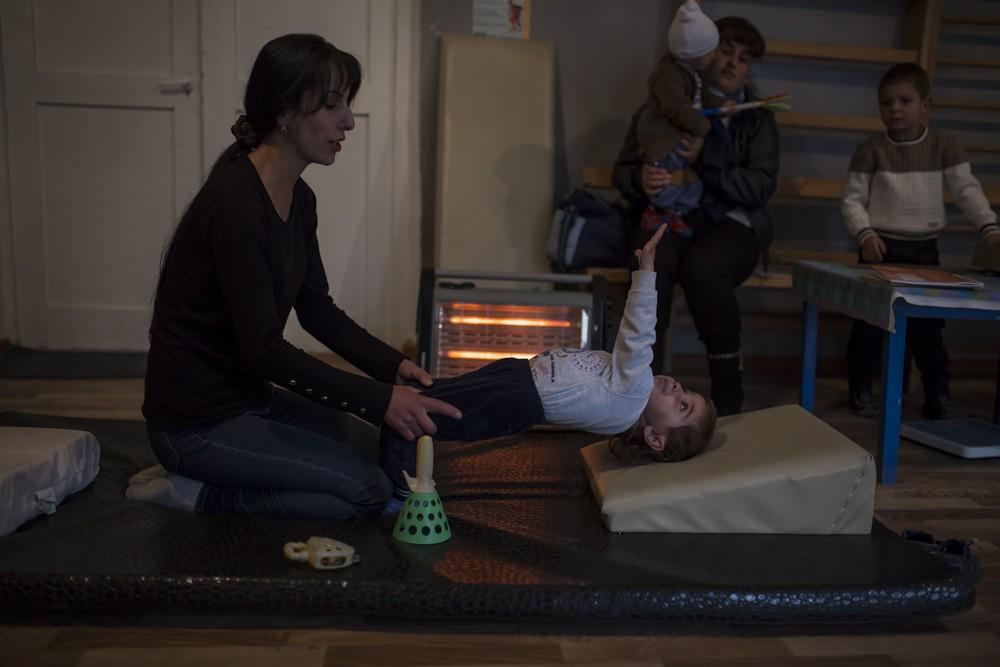 Physiotherapist working with a child.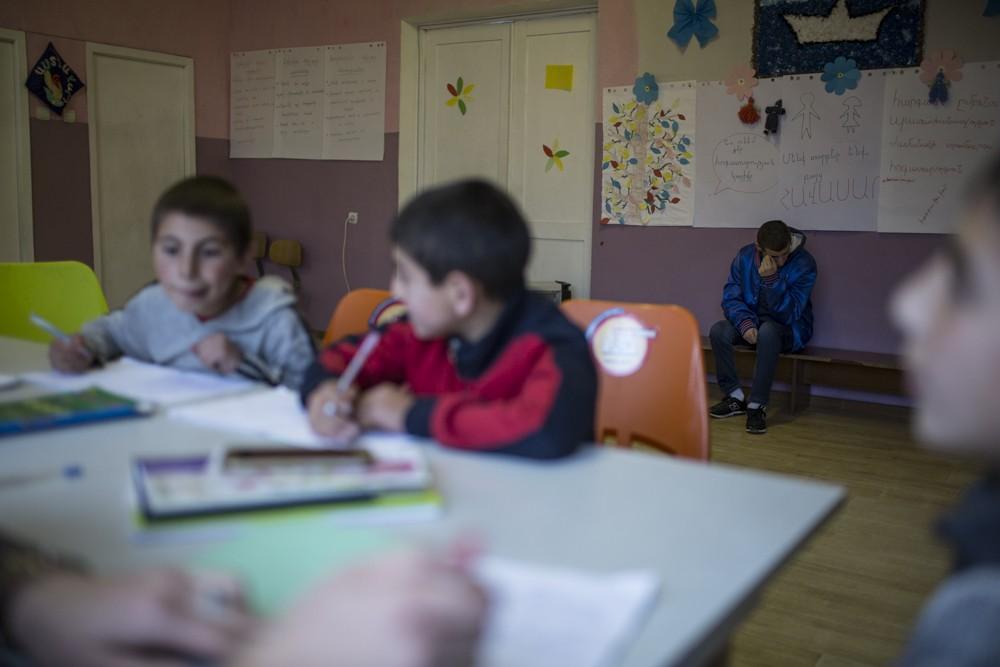 One of twin brothers visits the center.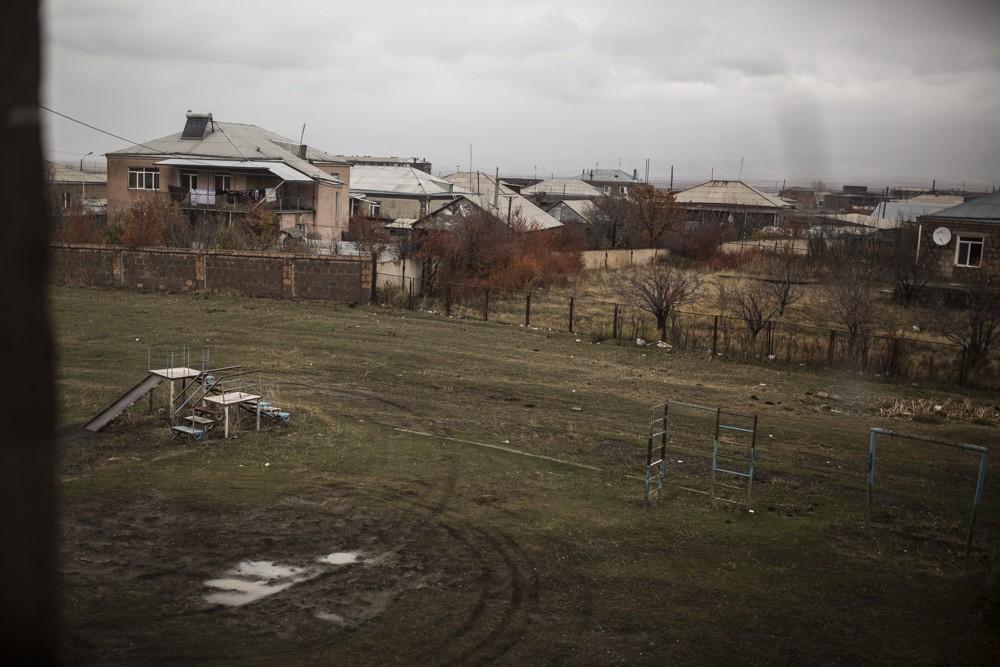 View from the window of Astghavard center.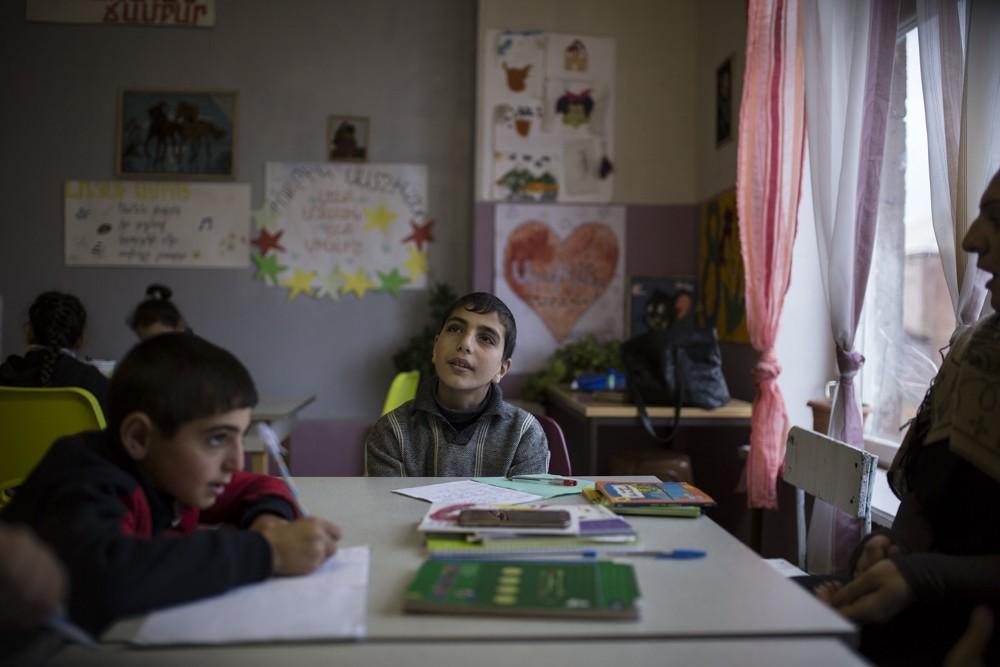 Children prepare their homework with the help of their teacher.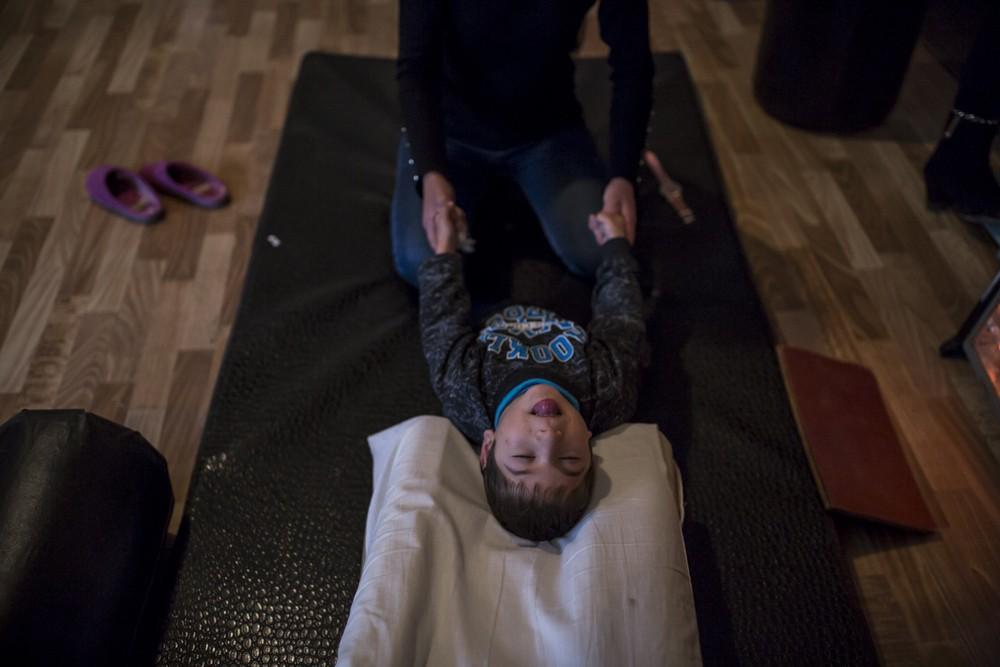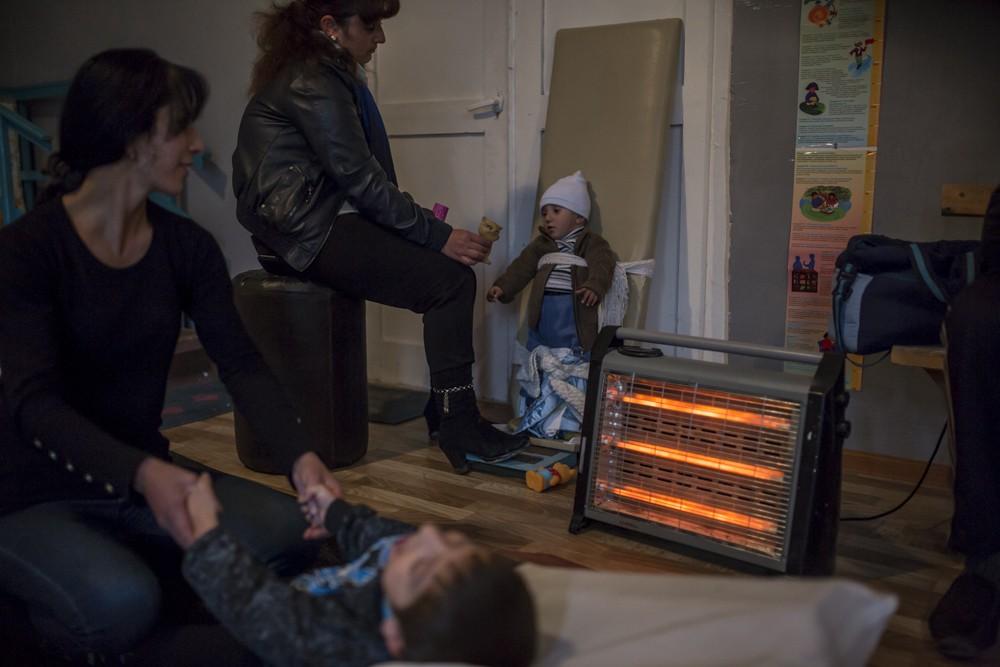 More than 20 children with disabilities from the region visit the center regularly.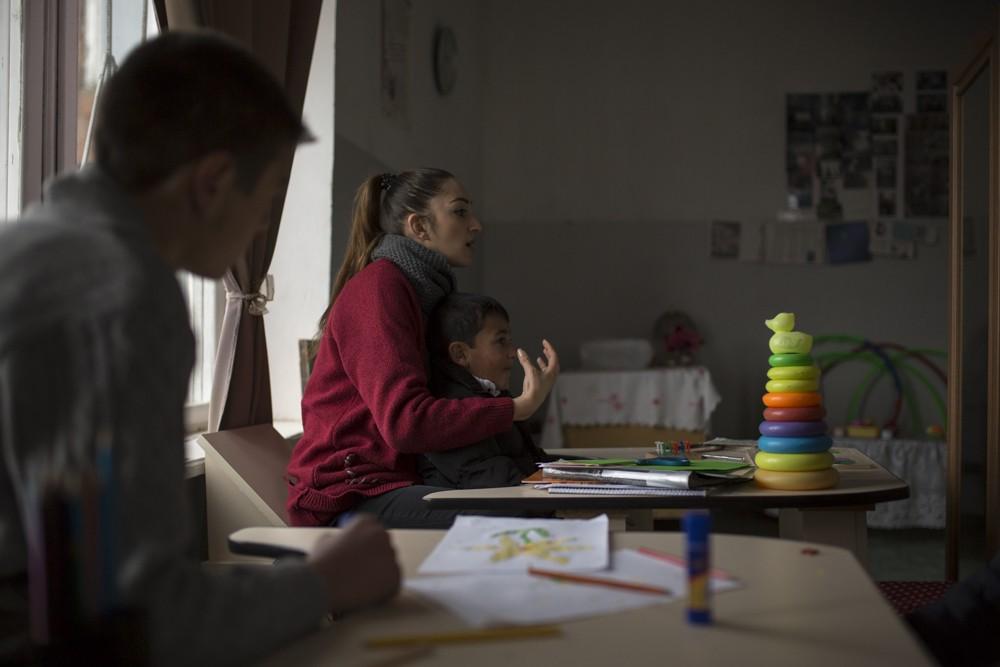 Speech therapist working with a child.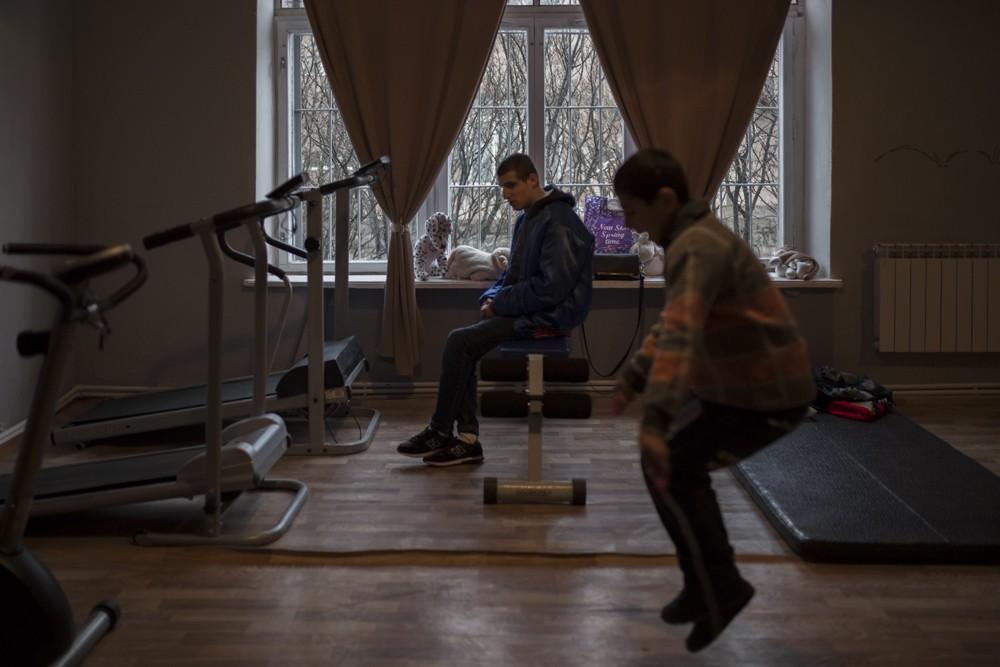 The grandchildren of Melanya Yepremyan often visit the center.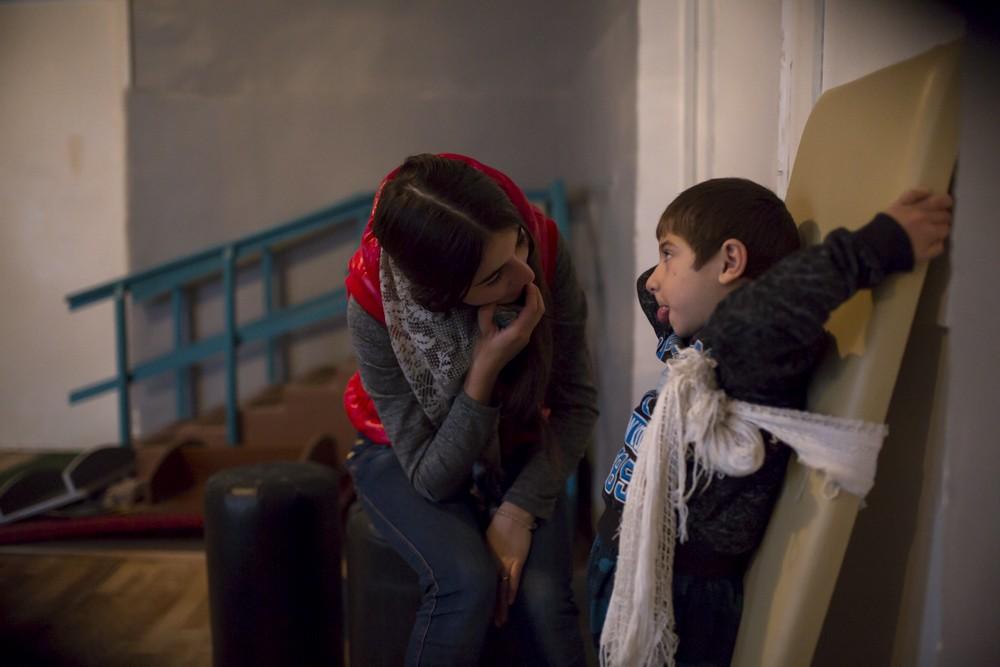 A sister comforts her brother who was brought to Astghavard center from nearby village.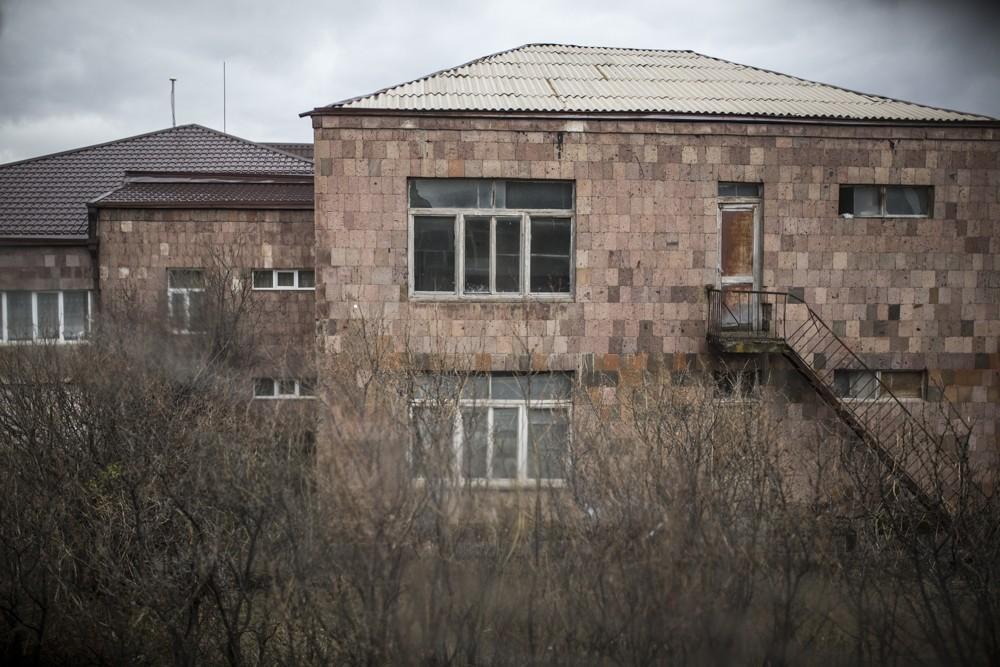 View from the window of the center.
If you found a typo you can notify us by selecting the text area and pressing CTRL+Enter