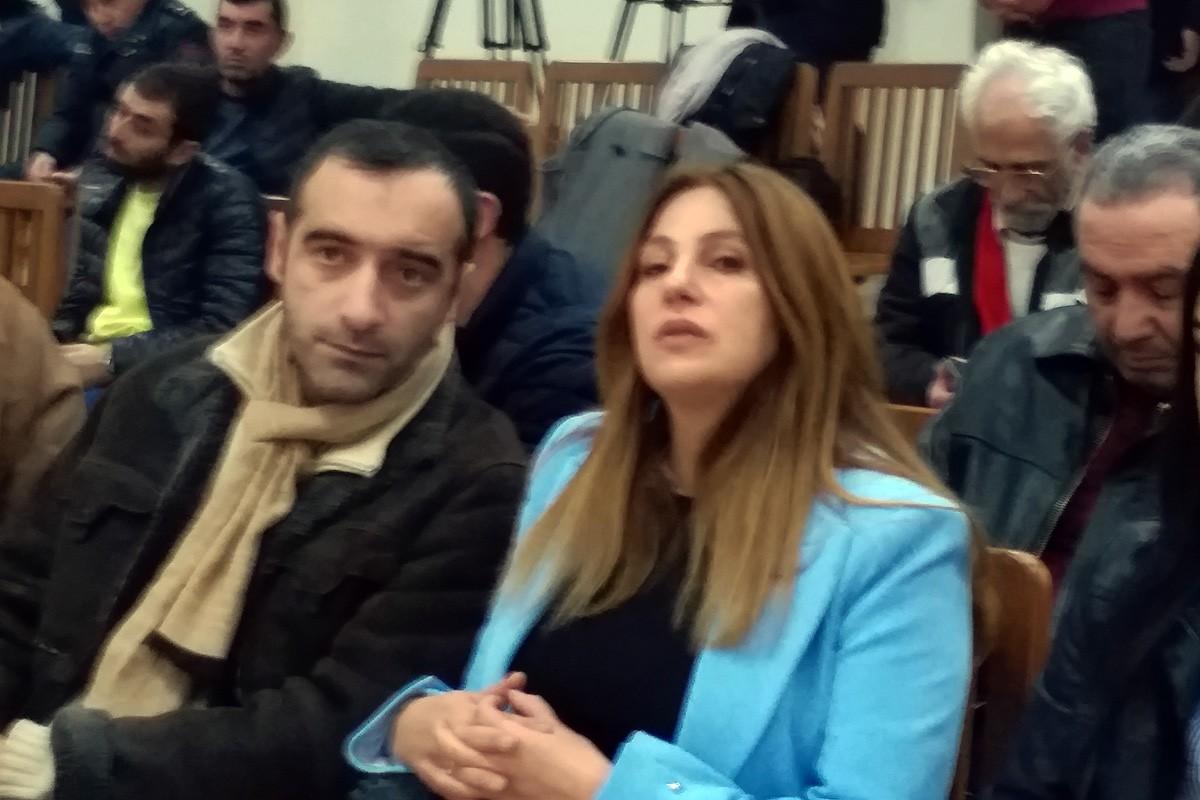 Zaruhi Postanjyan Wants to Defend Sasna Tzrer Defendants
Zaruhi Postanjyan, who heads Armenia's Yerkir Tsirani political party, says she wants to serve as the lawyer for some of the Sasna Tzrer defendants charged with seizing a Yerevan police building in 2016.
Postanjyan, a graduate of Yerevan's MYUD Law Institute, showed up at Yerevan's Shengavit District Court today where ten Sasna Tzrer defendants are on trial and told reporters that Armen Bilyan and Smbat Barseghyan, charged with the killing of two policemen during the July 2016 seizure of the police station, should be released from detention.
The two defendants told the court that they wanted Postanjyan to defend them. Postanjyan, however, failed to provide the court with the legal documents needed to admit her as the defense lawyer and must wait for the next court session.
Seven of the ten defendants have been released from detention after several Armenian MPs personally guaranteed that the accused would not flee the country. Pavel Manukyan, another defendant, was released after paying bail of one million drams.
Postanjyan says she wants to have the charges dropped against all ten defendants.
Two separate trials of other Sasna Tzrer defendants are also underway in Yerevan.