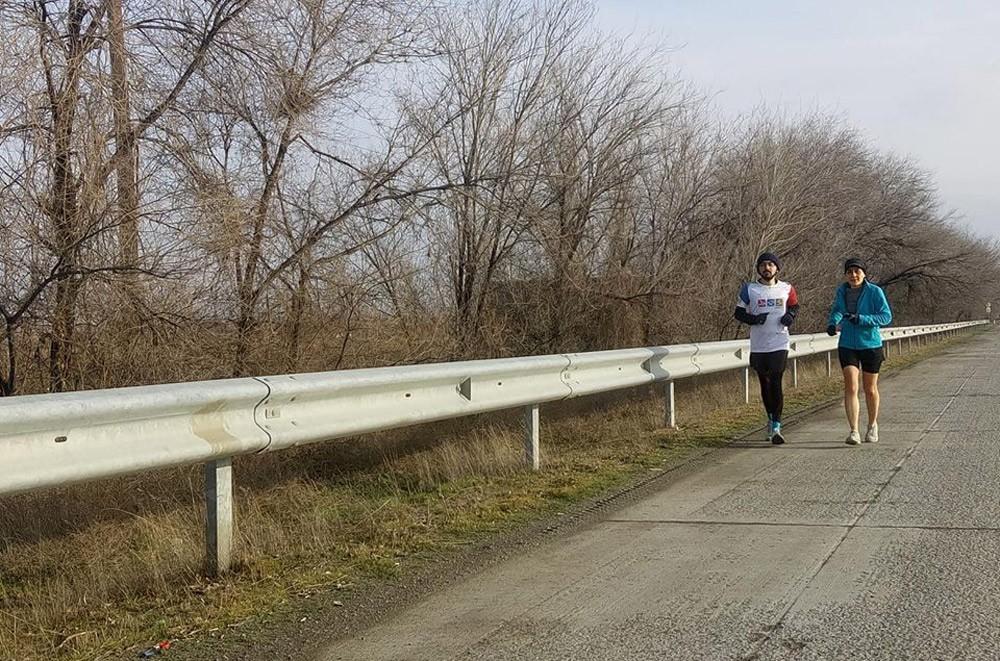 Charity Run from Yelpin to Yerevan: 131,000 Steps to Help 100 Children
On December 25, at 05:03 Yerevan time, Naira Margaryan and Suren Kazhoyan started running from Yelpin village in Armenia's Vayots Dzor Province, planning to traverse 100 km and reach Yerevan's Republic Square.
Fifteen hours later, the runners arrived at their destination, only stopping for short breaks along the way.
Having started their fundraising on Indiegogo at the beginning of December, Suren and Naira aim to help children with disabilities and social issues with their run. They've called for supporters to act and buy their steps to make a change in someone's life. They've calculated the approximate steps from Yelpin to Yerevan to amount to 131,000, and each of these steps are being sold for 200 drams. At the moment, they've collected a bit more than 2,000 USD.
Selling 36,225 steps will make it possible to buy a house for 11-year-old Arman with Down syndrome. Around 100 children with special needs, who are beneficiaries of the Children's Development Fund and the Global Development Mission, may get art and sports therapy opportunities and professional services if this initiative is supported further.
There is still time to donate and contribute to this initiative.
Naira is the founder of the Global Development Mission, which works to improve the life conditions of vulnerable groups by organizing art therapy sessions and visiting families.
Naira is also a member of American Charity Miles and she has helped children with cancer in Tanzania with her run.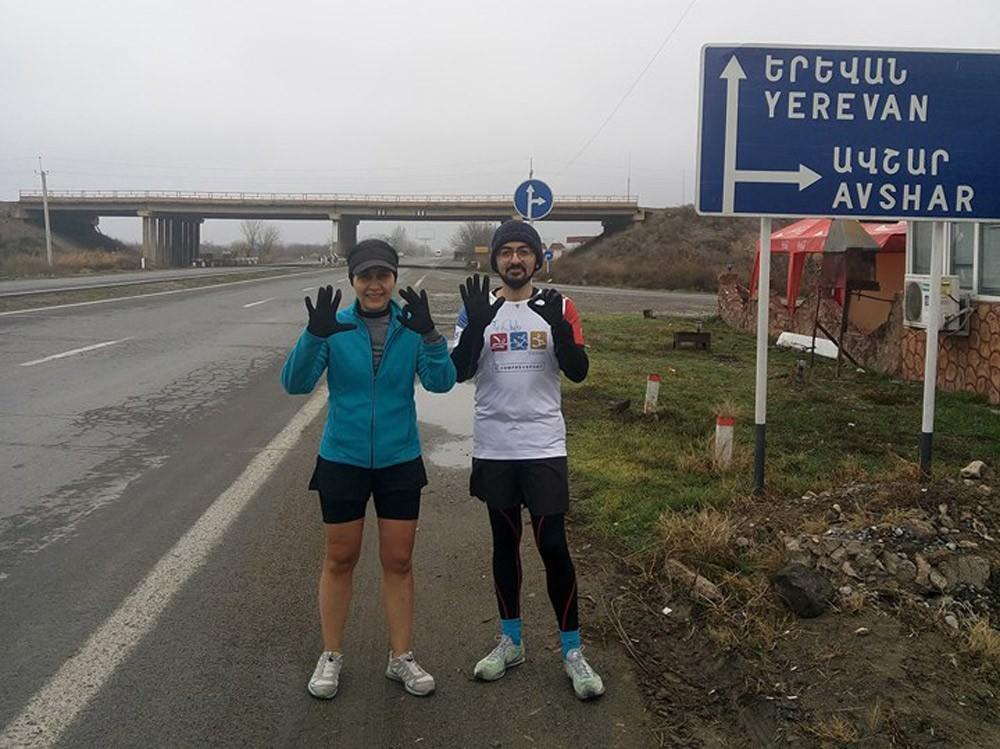 Suren Kazhoyan works at KPMG auditing firm and is also a member of the Tri Club.
We meet the next day after the run. Naira seems to be too energized for a person who ran 100 km the day before. She explains it by feeling the great joy of accomplishment. Naira says that her feet wouldn't move after 80 km, but the warmth of the soul and the good goal led her forward, together with her love of running.
"The run already seems to be a dream. The way we felt during those 15 hours, whether it's the first 20 km run through the snow or the last 10 km within Yerevan, is indescribable and unforgettable. I would not advise others to run 100 kilometers, but I am very happy that I did it. I also want to thank our great support staff who helped us," says Suren.