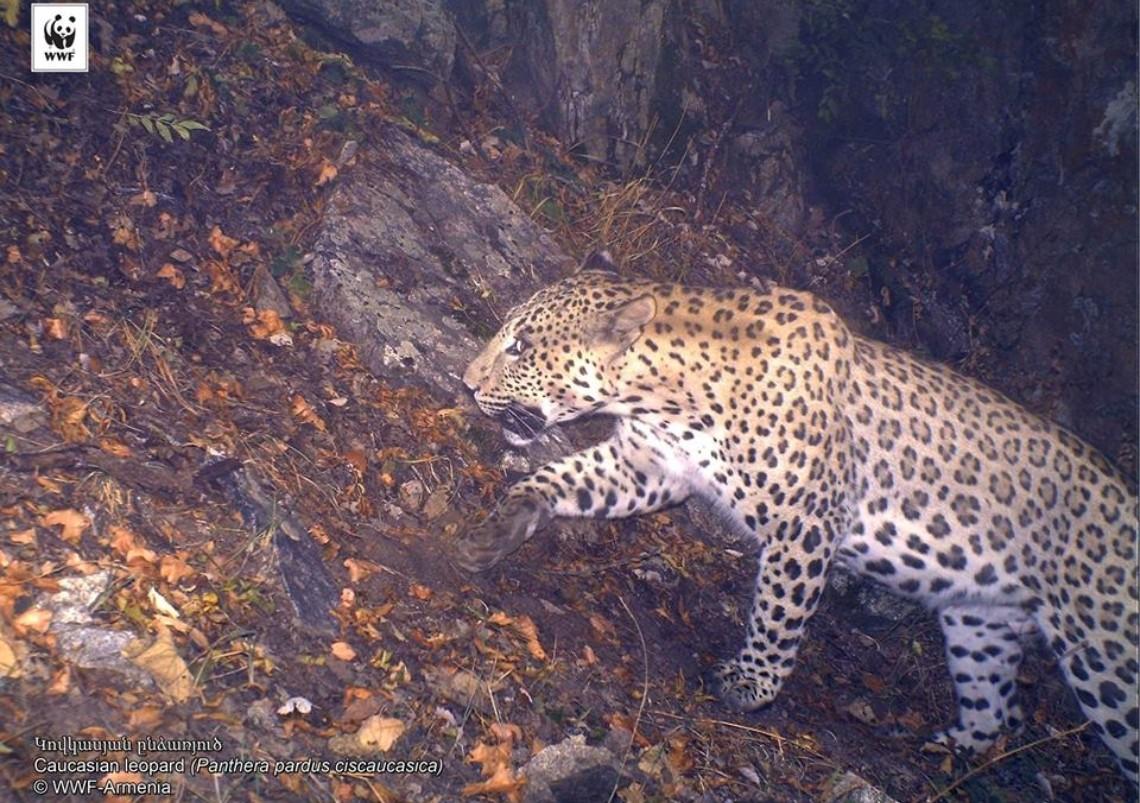 Armenia Declares 2019 the "Year of the Caucasian Leopard"; Wants to Raise Public Awareness of Endangered Subspecies
Armenia will declare 2019 the "Year of the Caucasian Leopard", a subspecies listed as endangered in the IUCN Red List.
Acting Armenian Minister of Nature Protection Erik Grigoryan made the announcement today, adding that cameras installed in the Khosrov Forest State Reserve photographed the Caucasian Leopard last spring for the first time.
The ministry and World Wildlife Federation-Armenia have implemented a joint program to safeguard the leopard in Armenia and to increase populations of its prey animals (Armenian mouflon, bezoar ibex, etc.)
The Caucasian Leopard, also called the Persian Leopard, is one of the biggest of the eight recognized sub species of leopard. The animal is found across several different countries including Iran, Armenia, Turkmenistan, Afghanistan and Georgia. They live mainly in remote, mountainous habitats which can range from dry and arid areas to forested regions and even extend up into snowy mountain ranges.
There are thought to be fewer than 1,300 Caucasian Leopard left in the wild. Nine Caucasian leopards are registered in Armenia. Their range encompasses the southern provinces of Ararat, Vayots Dzor and Syunik.
Armenia will issue a postage stamp commemorating the Caucasian leopard and will hold events throughout the country to raise public awareness of the leopard's plight and why it's important to protect it.
According to the World Land Trust, "Uncontrolled hunting and poaching is a serious issue throughout Armenia: killing extremely rare species bolsters standing with the community, while also fetching a high price on the black market."