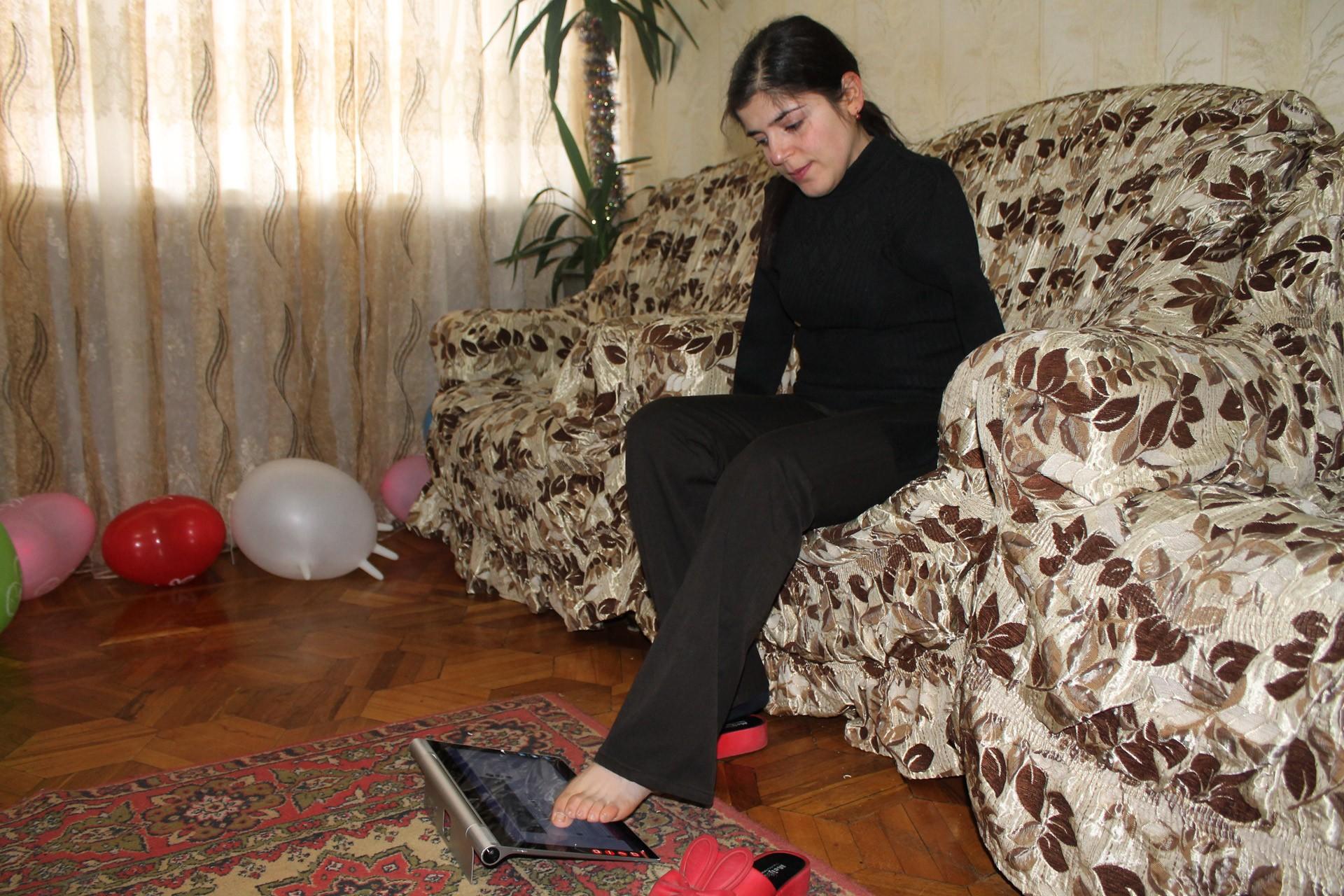 The Girl Who Lost Her Arms to the Artsakh War Dreams of Having Her Own Apartment
The Artsakh War left some traces for all of us who lived in Armenia's Kapan city, located not far from Artsakh. For Mary Mezhlumyan, the war affected her directly, by taking both her arms and seriously injuring one of her legs.
On July 23, 1993, eight-year-old Mary was playing outdoors together with her cousins and went to a spring to wash her hands when the Azerbaijanis starting bombarding Kapan. A cluster bomb exploded right next to Mary, throwing her into the water. Mary says her arms just melted away.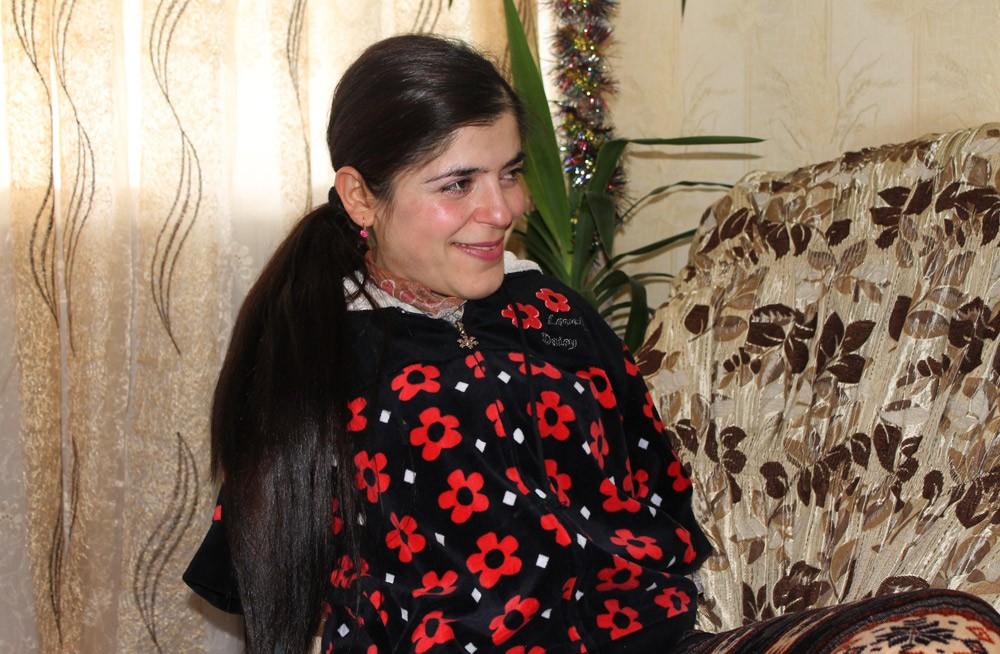 The girl had to miss the school for a year and a half while undergoing therapy and overcoming her own fear to face her former classmates. In the end, she went back to the school and even graduated from the local university, majoring in economy. Her father has played a big role in encouraging and supporting her through all the hardships.
Mary believes that it doesn't matter if you have arms or feet. Willpower and desire to do something are the most important. Mary considers herself the strongest person in Armenia, though she admits having moments of weakness when she recalls the accident and tries to understand why it happened to her. She comes to the conclusion that it happened to her since she could overcome it, while others might not have had the will.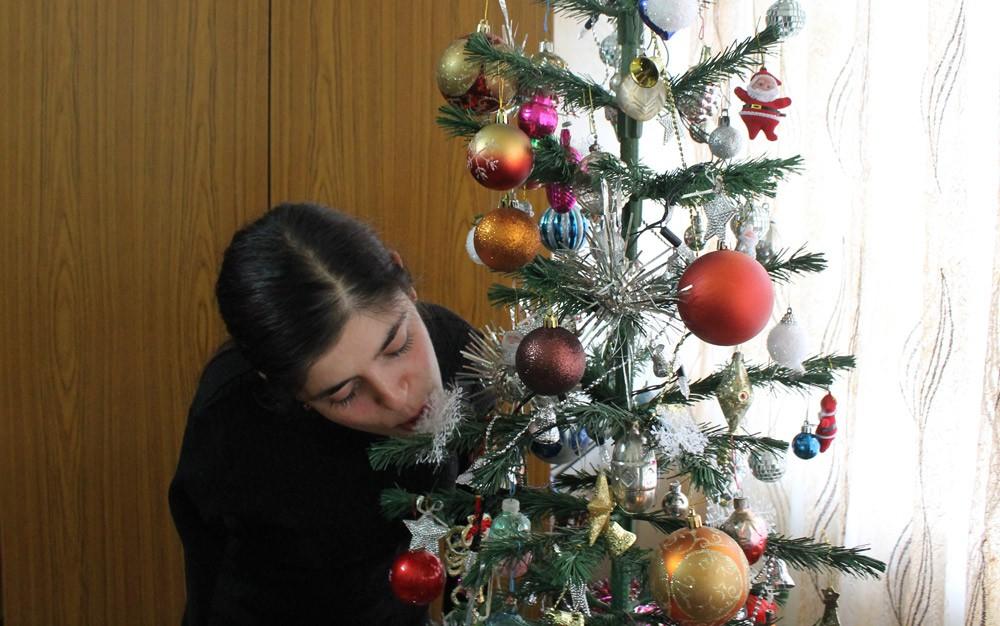 Mary says that New Year's is her favorite holiday. They've already decorated the Christmas tree together with other family members. Mary made her wishes while hanging the decorations on the tree.
Now, her biggest wish is having her own small apartment. She wants to learn to live alone, so that it's easier for her in the future. She plans to hire a caretaker when she moves out of her father's house, but right now, with amonthly disability pension of only 21,000 drams, she hardly manages to cover her own expenses.
In her disability certificate, it's written that she was "sick from childhood", while Mary became disabled because of the war. She wants to change her status, but it's not that easy, since she wasn't serving in the army back then.
Mary hopes for a legislative change that would allow to clarify her own status and those of other people like her, which would be also reflected in getting a higher pension of around 100,000 drams.
She periodically applies to the government asking for help, but has received no answers.
In winter, Mary mostly stays inside the house, helping with household chores. She's learnt to do many things over the years. However, sweeping the house is one of the most challenging and painful tasks, since it hurts her jaw when she holds the broomin it.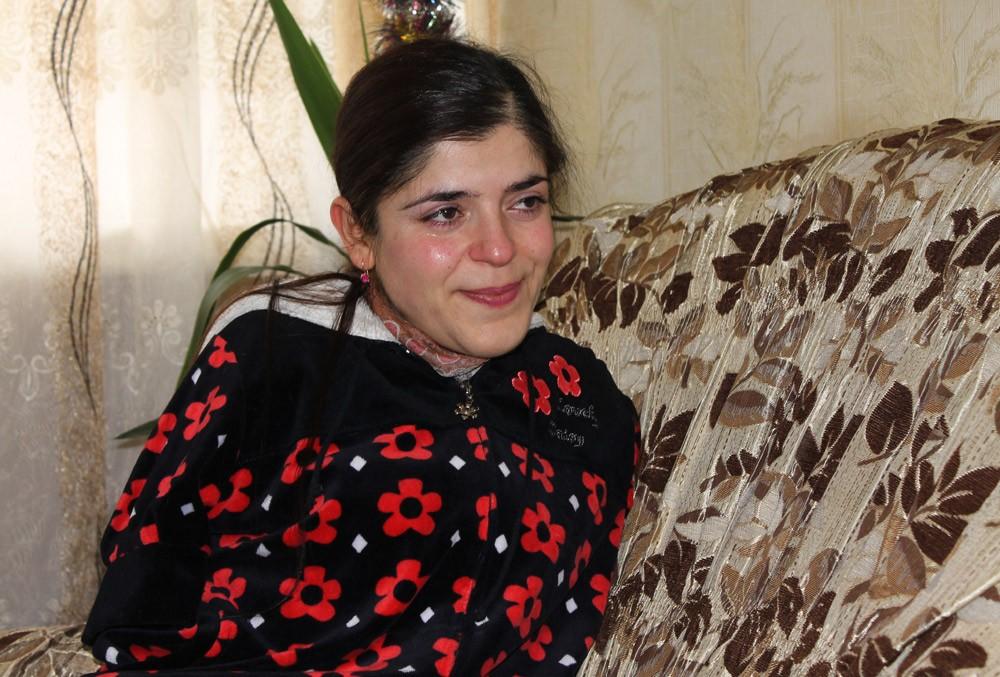 It's been several years that Mary has put aside her prostheses, which now lie somewhere on the house roof. She says they are too heavy and not really usable. "No prosthesis can replace the arms. Otherwise, they need to be very good ones, like bio-prostheses, which cost more than a thousand euros, "she says.
Mary talks about her neighbor's son who must use a wheelchair.
"When I look at him, I do not feel disabled myself. You have to be strong, since whatever happens in life, human beings must bear it all. I know that bad luck is to be followed by good one, same as with the rain being always followed by the sun. Nothing stays the same. Life is too short for something to stay the same," says Mary.
Mary is cheerful and sociable, like she was during our school years. I still recall her infectious laughter heard at the school yard during the breaks.
All these years, I have always thought that there are people who have wings instead of arms. Mary is one of them.