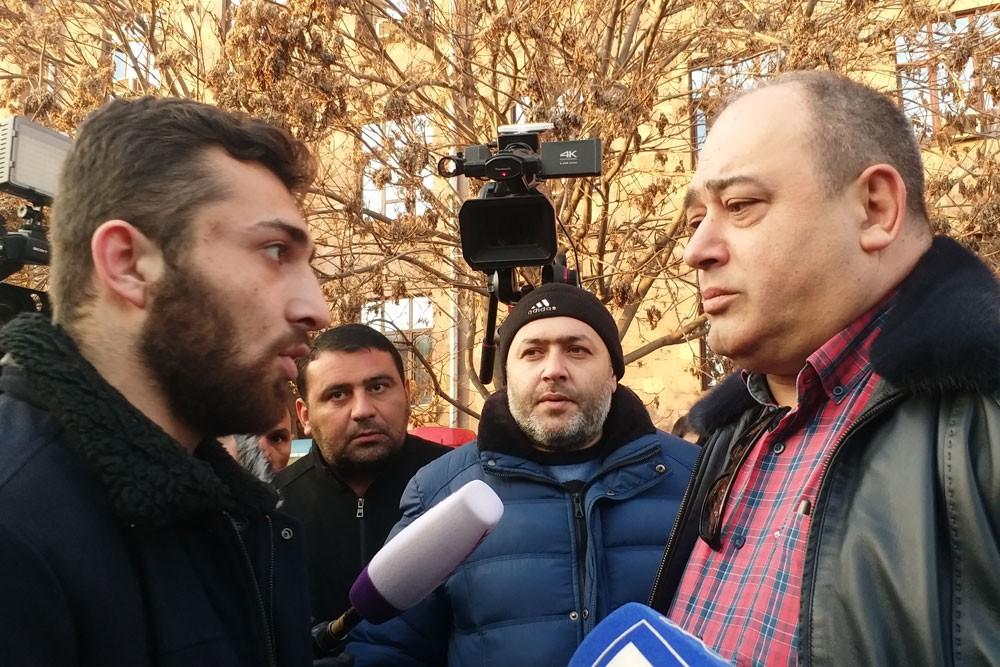 Tensions Flare Outside Court: Demonstrators Demand Re-Arrest of General Manvel Grigoryan
Demonstrators calling for the re-arrest of retired Armenian General Manvel Grigoryan surrounded the Criminal Court of Appeals in Yerevan where Judge Arsen Nikoghosyan was reviewing a motion filed by the State Prosecutor's Office seeking the overturning of a lower court's decision to release Grigoryan on AMD 25 million bail.
A large police contingent was also on hand outside the court.
A potential clash was averted when the demonstrators backed off from preventing Grigoryan's lawyer, Arsen Mkrtchyan, from entering his car and driving away after the court session ended.
Mkrtchyan told reporters at the scene that the session was postponed because he needed time to familiarize himself with certain documents central to the case.
Grigoryan, who heads the Yerkrapah Union (an organization of army vets that promotes itself as a non-profit charity assisting vets and their families), was detained on June 19, three days after employees of the National Security Service (NSS) raided his Etchmiadzin home and a summer resort in Arshaluys, uncovering a large cache of weapons and boxes of donated medical and food supplies and clothing that were destined for Armenian troops during the April 2016 "Four Day War" on the Artsakh frontline.
Also found at Grigoryan's summer house were boxes of supplies allocated by the Ministry of Defense and clearly marked "For Soldiers", and not intended for resale.