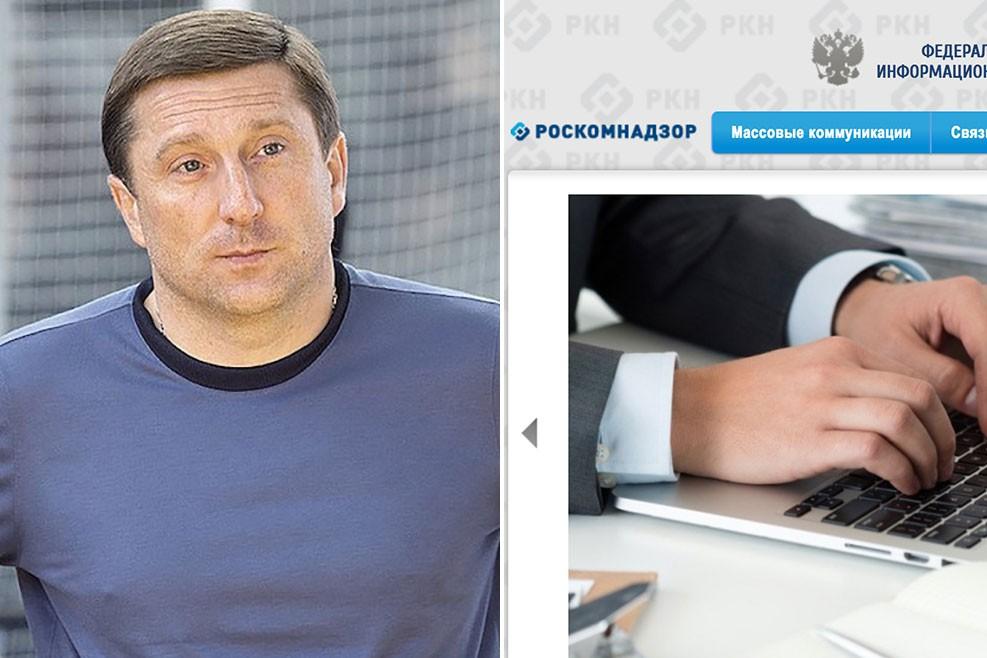 Heavy-Handed Censorship: Russian State Agency Threatens to Ban Hetq
Russia's Federal Service for Supervision of Communications, Information Technology and Mass Media (Roskomnadzor) has threatened to ban Hetq from the internet throughout Russia if we do not remove all previous articles pertaining to Ruben Tatulyan, a Russian citizen who was arrested in the Czech Republic in 2017.
Hetq received four notices about the impending ban last month, but we first received a letter from Roskomnadzor in September of 2017, alleging that Tatulyan had applied to the Russian state agency for assistance to get Hetq to remove his personal information.
In May of 2017, Hetq wrote about the arrest of Ruben Tatulyan (aka Robson) in the Czech Republic, referring to the Russian mass media and videos broadcast there, still available on the Internet. He's a citizen of Russia, but, according to the reports, he had an Armenian diplomatic passport when arrested.
At the time, Hetq wrote the following about the matter:
"It is unclear why the Russian state body demands that the Armenian media removes the material. It is also unclear why a diplomat representing the Republic of Armenia appealed to the state body of another country. He could have appealed to the Armenian Ministry of Justice instead."
These concerns remain valid today, in light of Roskomnadzor's most recent censorship demands.
The story took on geo-political proportions when, in December 2017, the United States blacklisted Ruben Tatulyan and other suspected criminal bosses from Russia's oldest and most infamous crime syndicate - the so-called "Vory v Zakone" (Thieves-in-Law).
Tatulyan, aka "Robson", nicknamed the King of Russia's Black Sea Coast, was born in Sochi in 1969.
In a December 22, 2017 press release, the U.S. Department of the Treasury said its Office of Foreign Assets Control (OFAC) had targeted the Eurasian criminal entity Thieves-in-Law, along with ten other individuals and two entities linked to it for "its involvement in serious transnational criminal activities."
In 2017, Hetq responded to Roskomnadzor, saying we wouldn't remove the articles since they contained no slander, corresponded to Armenia's freedom of speech laws, and were of a timely nature since Tatulyan carried an Armenian diplomatic passport and worked as a consultant for then Armenian Minister of Foreign Affairs Edward Nalbandian. We added that Tatulyan, if he wished, could simply file a complaint with the courts in Armenia.
It appears that Roskomnadzor and Tatulyan haven't heeded our suggestions and want to force their will by threatening to ban Hetq in Russia.
Ara Ghazaryan, an attorney in Armenia who specializes in international law, says that banning an entire news outlet for one article isn't a proportional response.
"It's similar to when Turkey banned Google when material critical of Ataturk showed up on the internet. Since Turkey's state agency couldn't remove the material in question, Ankara decided to ban Google. The European Court of Human Rights later said this was a violation. We face the same thing here," said Ghazaryan.
The lawyer says that the issue was completely mishandled from the start. It should have been first sent to the courts in Russia who, in turn, would have taken the matter to the Russian Ministry of Foreign Affairs. The Russian ministry would then have contacted Armenia's Ministry of Justice.
"Let them follow proper protocol. Armenia is an independent state. It's a matter for the courts. Roskomnadzor has no business contacting Hetq directly. What, are we a village of their guberniya? Has Armenia become a part of Russia?" says Ghazaryan.
We should note that other news outlets in Armenia have received similar demands. Russia has already banned the Aravot online outlet.
Hetq has contacted Armenia's Ministry of Justice for an official comment on the matter.
If you found a typo you can notify us by selecting the text area and pressing CTRL+Enter