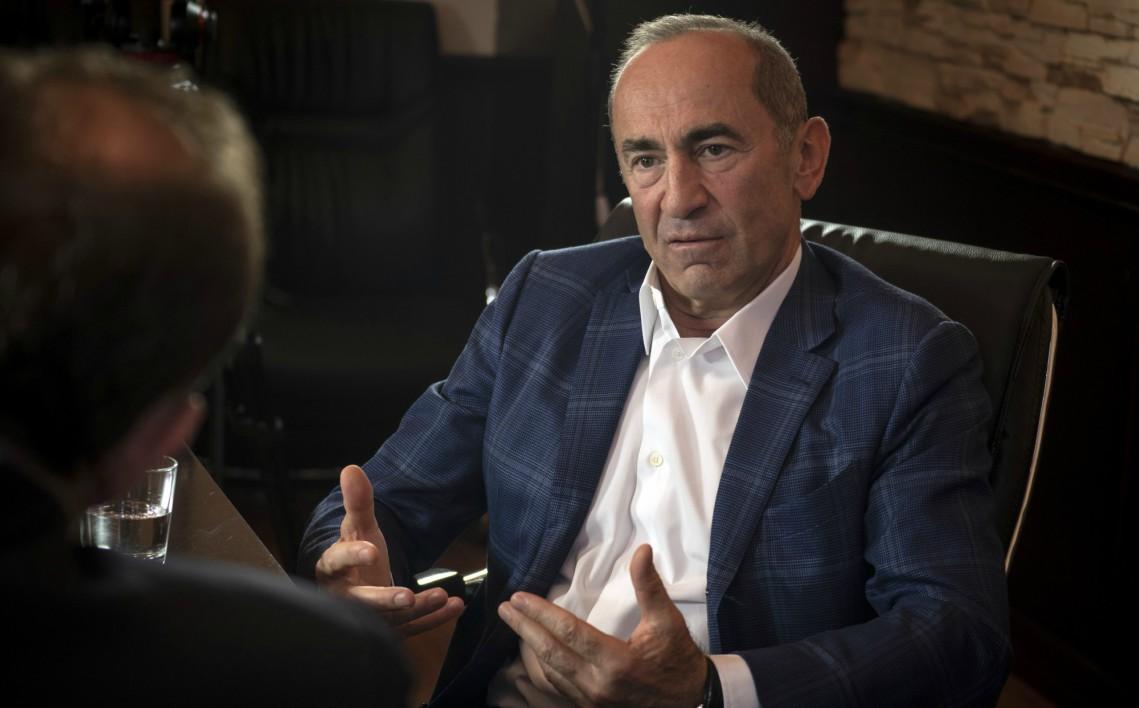 Kocharyan Describes Today's Court Decision as Politically Motivated
When asked how former Armenian President Robert Kocharyan reacted to today's Criminal Court of Appeals decision not to release him from pre-trial detention, his lawyer, Hayk Alumyan, told reporters that Kocharyan once again said that he's being politically persecuted.
"He told us that he's convinced, yet again, that this case isn't pursuing justice, but that it's politically-driven," Alumyan said, adding that today's verdict would be appealed.
The lawyer said that a complaint would also be filed with the European Court of Human Rights (ECHR).
When asked if the court had broached the mater of Kocharyan's immunity from prosecution in its verdict, Alumyan said he couldn't comment since he hadn't yet received the full text. The lawyer did say that in this case Kocharyan's immunity from prosecution is undeniable.
Alumyan said Kocharyan's defense team must still decide whether to file another bail request with the courts.