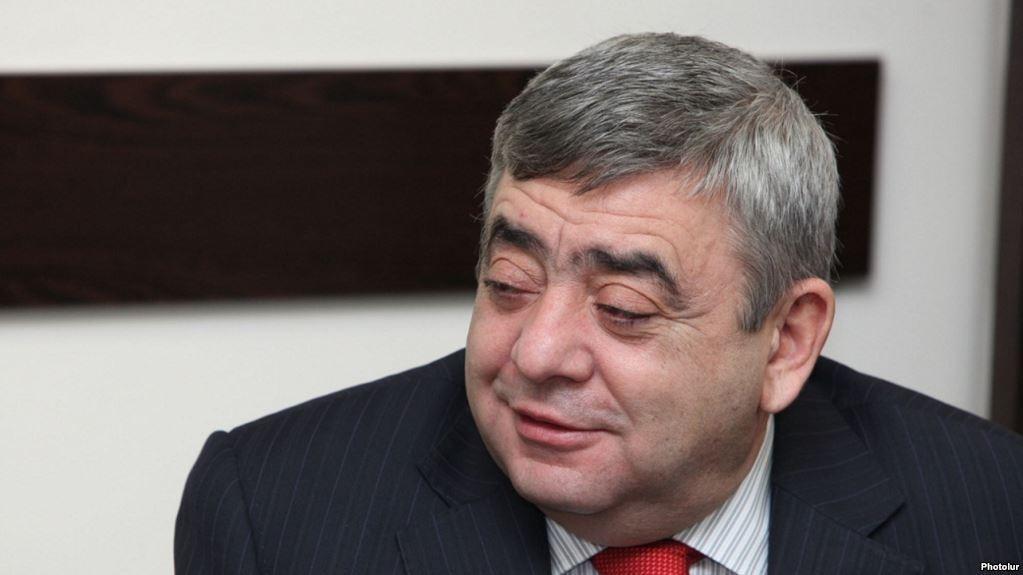 Court Upholds Decision to Arrest Brother of Former Armenian President Serzh Sargsyan
Armenia's Criminal Appeals Court has upheld a lower court's decision to detain Lyova (Levon) Sargsyan, the brother of former Armenian President Serzh Sargsyan, on charges of illegal enrichment and concealing property subject to disclosure.
But first, Armenian law enforcement must find Lyova Sargsyan, who has fled overseas. A warrant for his arrest has been issued.
National Security Service (NSS) Director Artur Vanetsyan told reporters the other day that the whereabouts of Sargsyan were known to law enforcement, but there were problems regarding returning him to Armenia.
In July of last year, Armenia's Special Investigative Service (SIS) charged Lyova Sargsyan (then serving as an Ambassador-at-large for Armenia, his children Ani and Narek, for the white-collar crimes.
During a search of Narek Sargsyan's house, investigators found deposit agreements with a bank in Armenia totaling US$6.8 million. The 2017 second quarter agreements were signed by Narek, his sister Ani, and father Lyova.
The investigation further revealed that Lyova and Ani failed to note the deposited amounts in the financial disclosures they filed with the government.
Law enforcement also revealed that all three reported a significant increase in their assets in 2017, an amount which didn't coincide with their lawful incomes.
Ani and Narek Sargsyan have signed an affidavit promising not to leave Armenia.