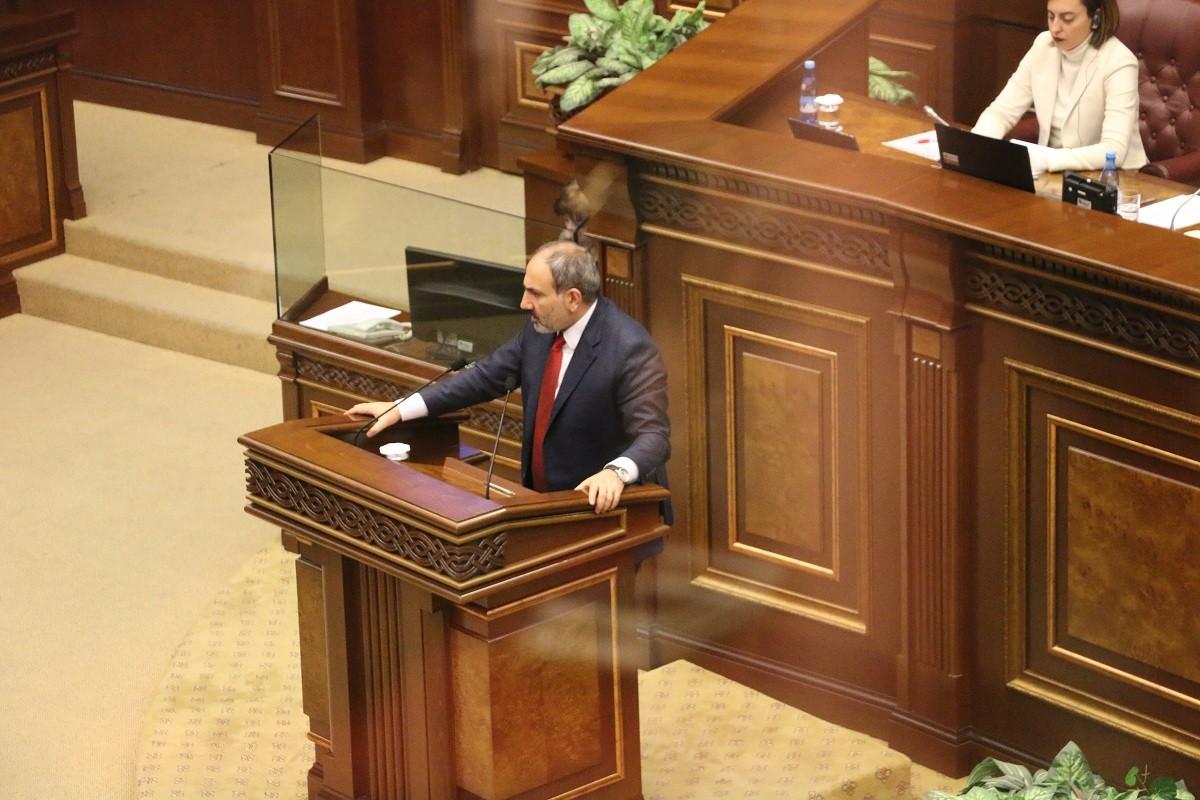 Pashinyan Says Karabakh Conflict Resolution Must Be Acceptable to Peoples of Armenia, Artsakh and Azerbaijan
At a Q&A parliamentary session today, Armenian Prime Minister Nikol Pashinyan said that his government has not hardened its position in the Karabakh negotiations process and that it continues to maintain that any resolution must be "acceptable to the peoples of Armenia, Karabakh and Azerbaijan."
"We understand that this declaration is not an easy one to make, but it's needed to create a normal atmosphere for negotiations. In essence, Armenia has taken the first step on this path in the hope that a corresponding statement will be made by Azerbaijan," Pashinyan said, in response to a question posed by Im Kayl MP Tatevik Hayrapetyan.
Pashinyan went on to say that Baku has not yet responded in kind,
Nevertheless, the Armenian prime minister said his government is working to get Artsakh back to the negotiation's table as an equal partner, a right it was granted in 1994.
Pashinyan said such a move would make negotiations all the more meaningful and productive.