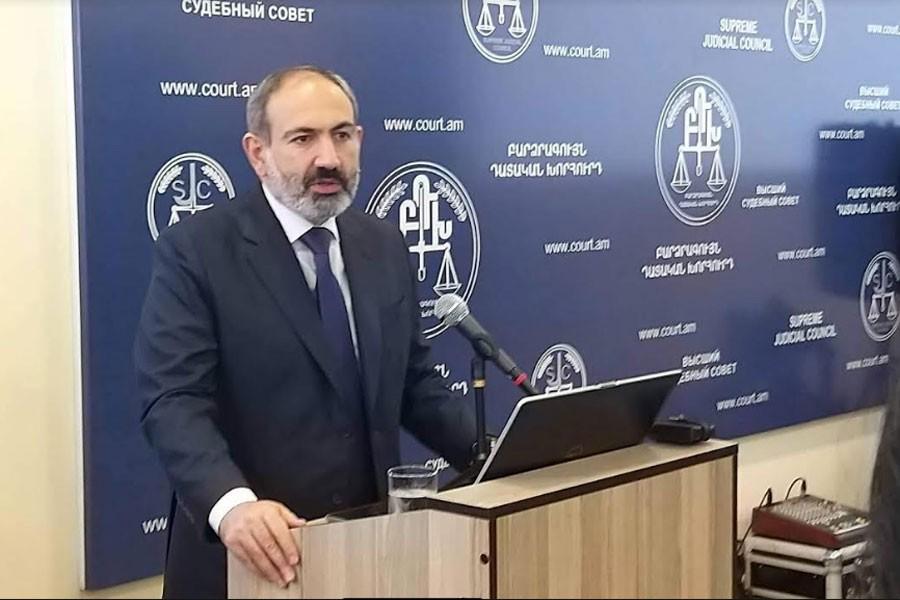 Pashinyan: "No Peaceful Sleep for Corrupt Officials"
Armenian Prime Minister Nikol Pashinyan today declared that a top priority of his government is the establishment of an independent judiciary in Armenia.
At a meeting today to assess the work of the Supreme Judicial Council, Pashinyan said an independent court system is vital to ensure the viability of institutional reforms.
Repeating earlier pledges to weed out all manifestations of corruption in Armenia, Pashinyan declared that "corrupt officials will not sleep peacefully, no matter if they are judges or ministers."
Pashinyan indirectly said that justice remains in the hands of the people and that corrupt officials must know to look over their shoulders to see the people coming after them.
"We have an historic opportunity to have an independent judiciary in Armenia. There are no obstacles for this today," Pashinyan said, adding that those who obstruct this process will be dealt with.