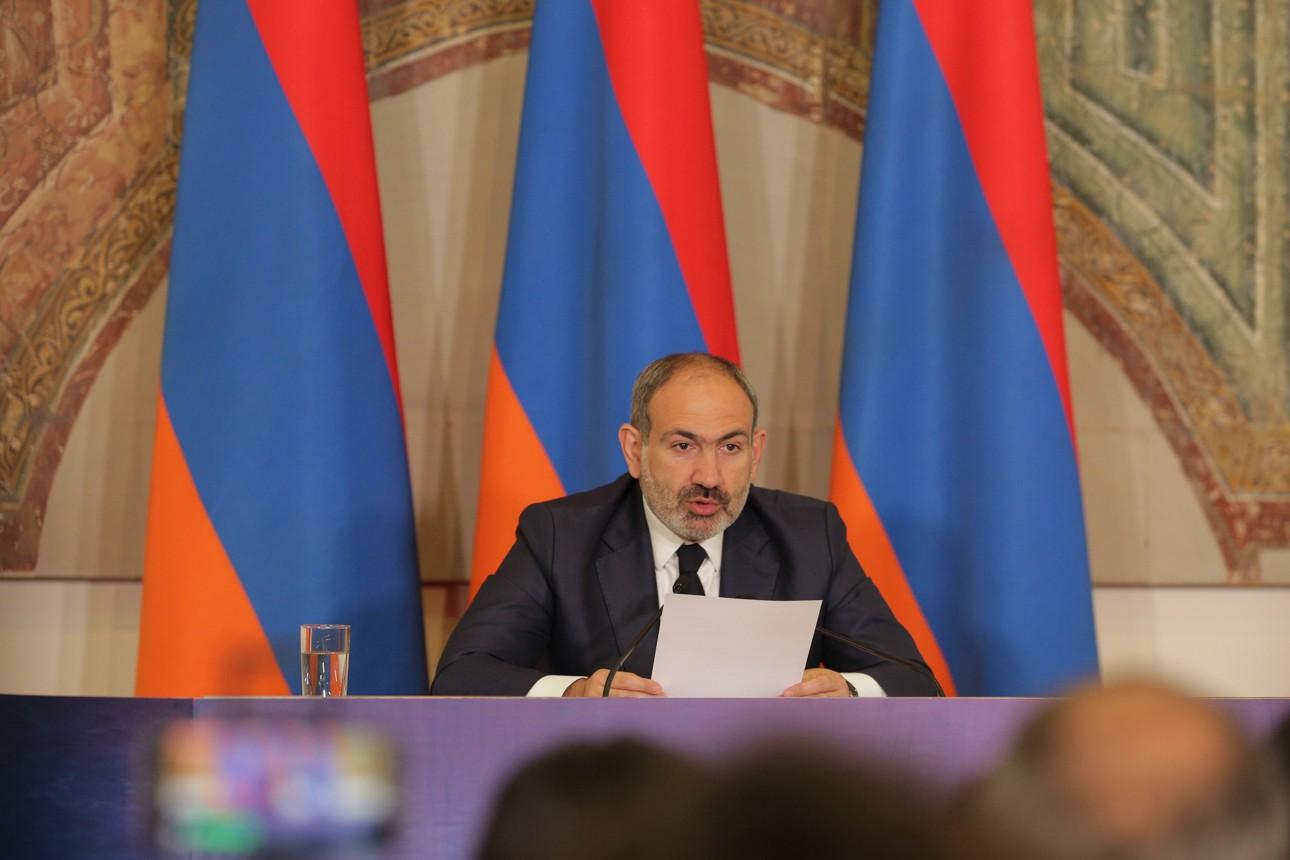 Pashinyan Claims Former Government Officials Destroyed National Security Service Documents
At today's press conference to highlight the 100 top achievements of his first year as prime minister of Armenia, Nikol Pashinyan claimed that officials of the previous government destroyed certain National Security Service (NSS) documents prior to the "Velvet Revolution" of 2018.
Pashinyan failed to say what documents had been destroyed and by whom specifically, only that an internal NSS investigation is underway.
When a reporter noted that while the NSS is conducting investigations of a number of government agencies, but that no one is investigating the NSS, Pashinyan replied, "Anyone can monitor the NSS."
Update: At a Q&A session following the press conference, Pashinyan said that he was informed of the document destruction last summer but that no public statement was made at the time due to the sensitivity of the matter. He did say that an investigation was launched to examine the remaining document fragments and that he believes the investigation will result in criminal charges.
If you found a typo you can notify us by selecting the text area and pressing CTRL+Enter