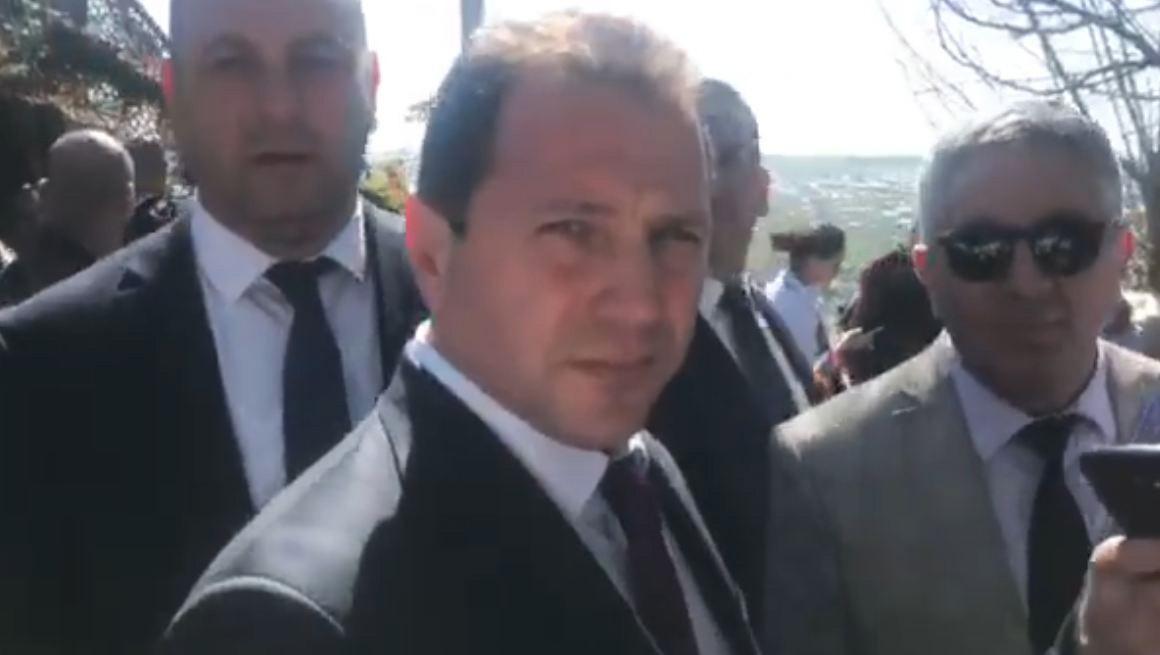 Armenian Defense Minister: "It is through our victories that peace is established"
On May 9, Victory and Peace Day in Armenia, Minister of Defense Davit Tonoyan remarked to reporters that, "We must all understand that it is through our victories that peace is established.
Reporters caught up with Minister Tonoyan at Yerevan's Victory Park, where the imposing "Mother Armenia" statue is located.
Referring to a statement made yesterday by Prime Minister Pashinyan that army soldiers are now provided with quality shirts and undergarments and that parents no longer have to send such items to their sons, a reporter asked Tonoyan if his wife sends such items to their son serving in the Armenian Army.
"No, we don't. We order him to wash them," Tonoyan replied.
When asked if Armenia is still receiving arms from Russia, Tonoyan said the process was proceeding as normal.
Originally earmarked to celebrate the victory of the Soviet Union in the Great Patriotic War (WWII), the holiday was later expanded to include the liberation of Shushi (1992) and the formation of the Artsakh Defense Army that same year.