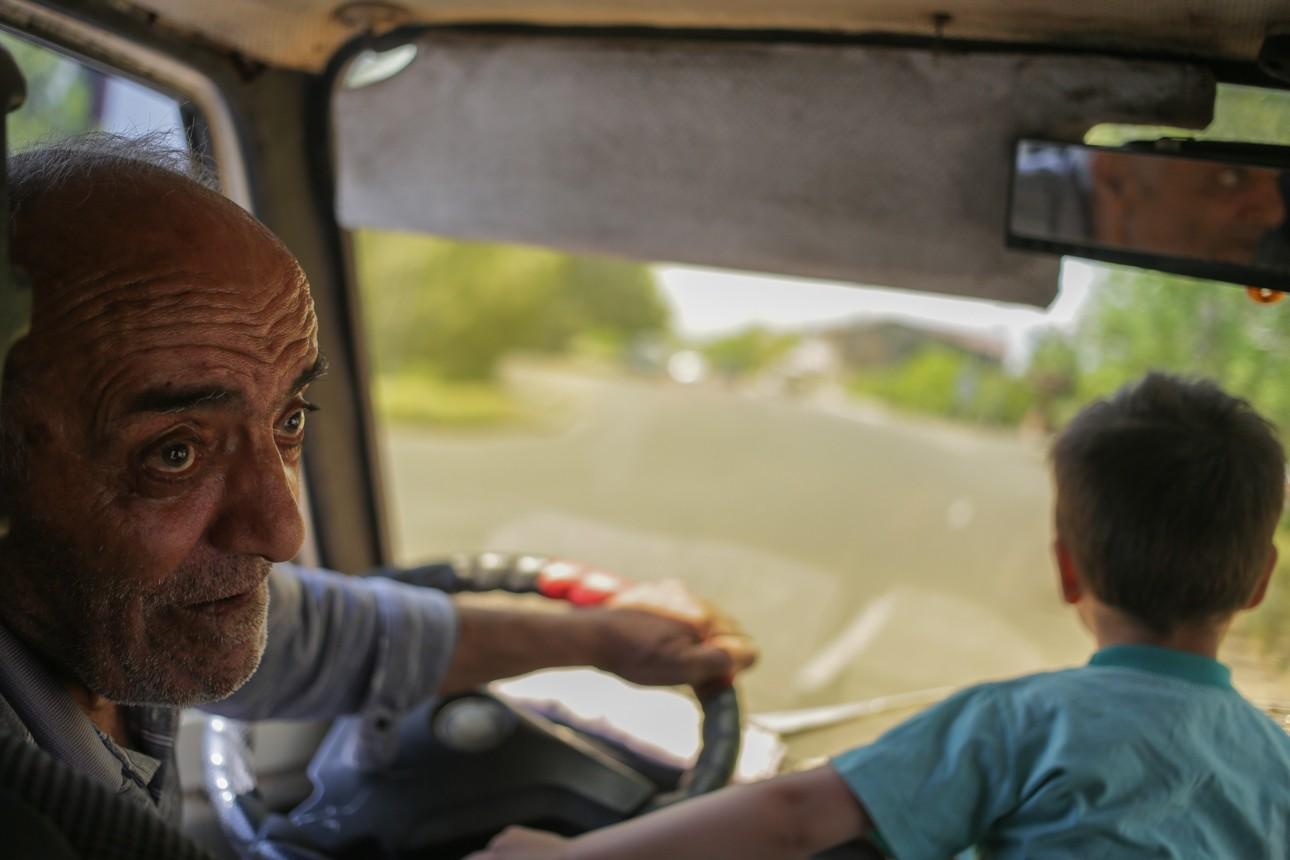 Absentee Parents: Grandpa Gagik and Aunt Sousanna Raise 4-Year-Old Garik
Every morning, 74-year-old Gagik Movsesyan gases up his cream-colored RAF Soviet-era van and drives his four-year old grandson Garik to kindergarten.
Movsesyan and his youngest daughter Sousanna have been caring for Garik since the boy was six-months old.
"The mother just left," says Mr. Movsesyan, adding that the boy's father, his son, has been living in Russia for the past few years.
Mr. Movsesyan walks with a noticeable limp. But he still drives twice a week to Jrvezh to buy water for drinking and household use. He's removed the seats in the van to transport the large jugs of water.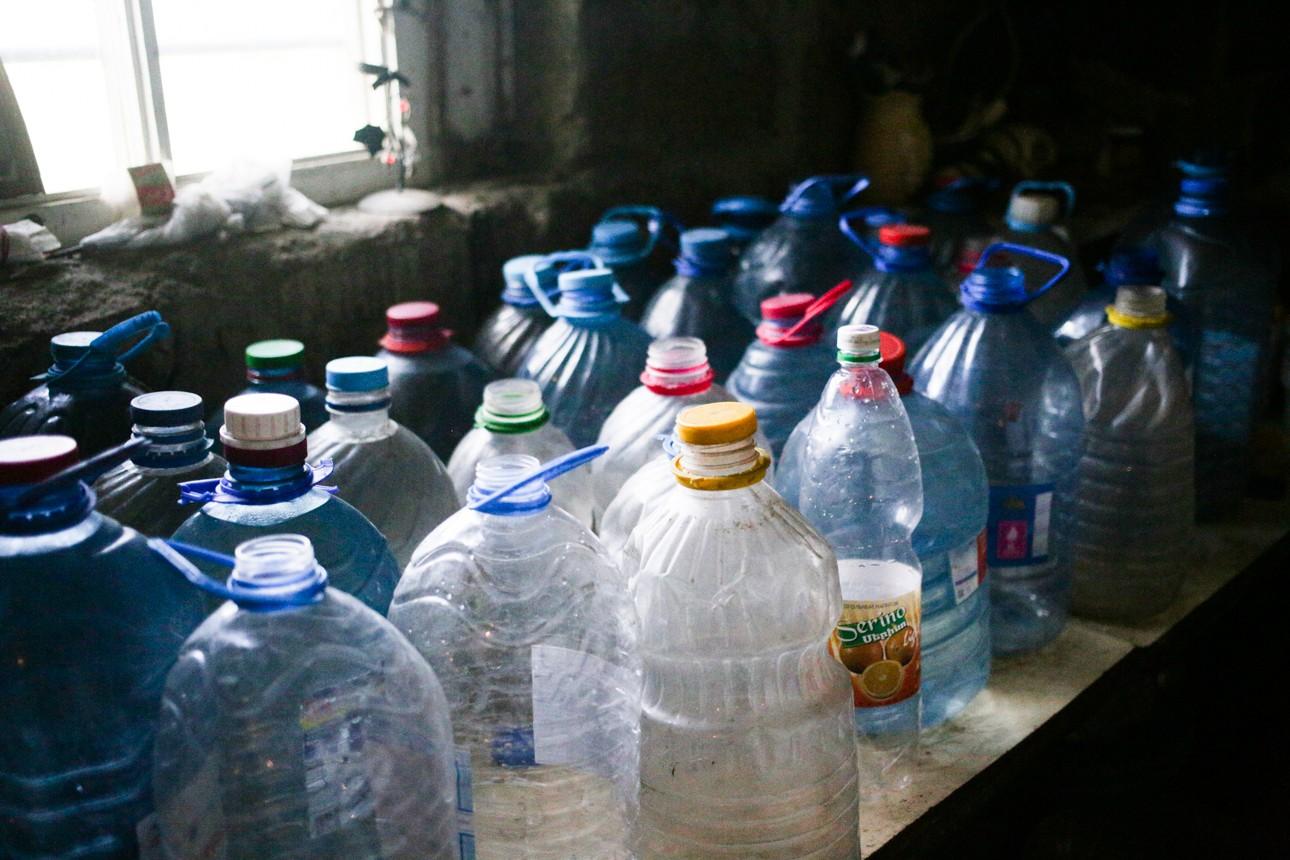 The floor of their apartment, in the Nor Nork section of Yerevan, is bare cement. This results in a damp apartment. Sousanna says the apartment is quite satisfactory.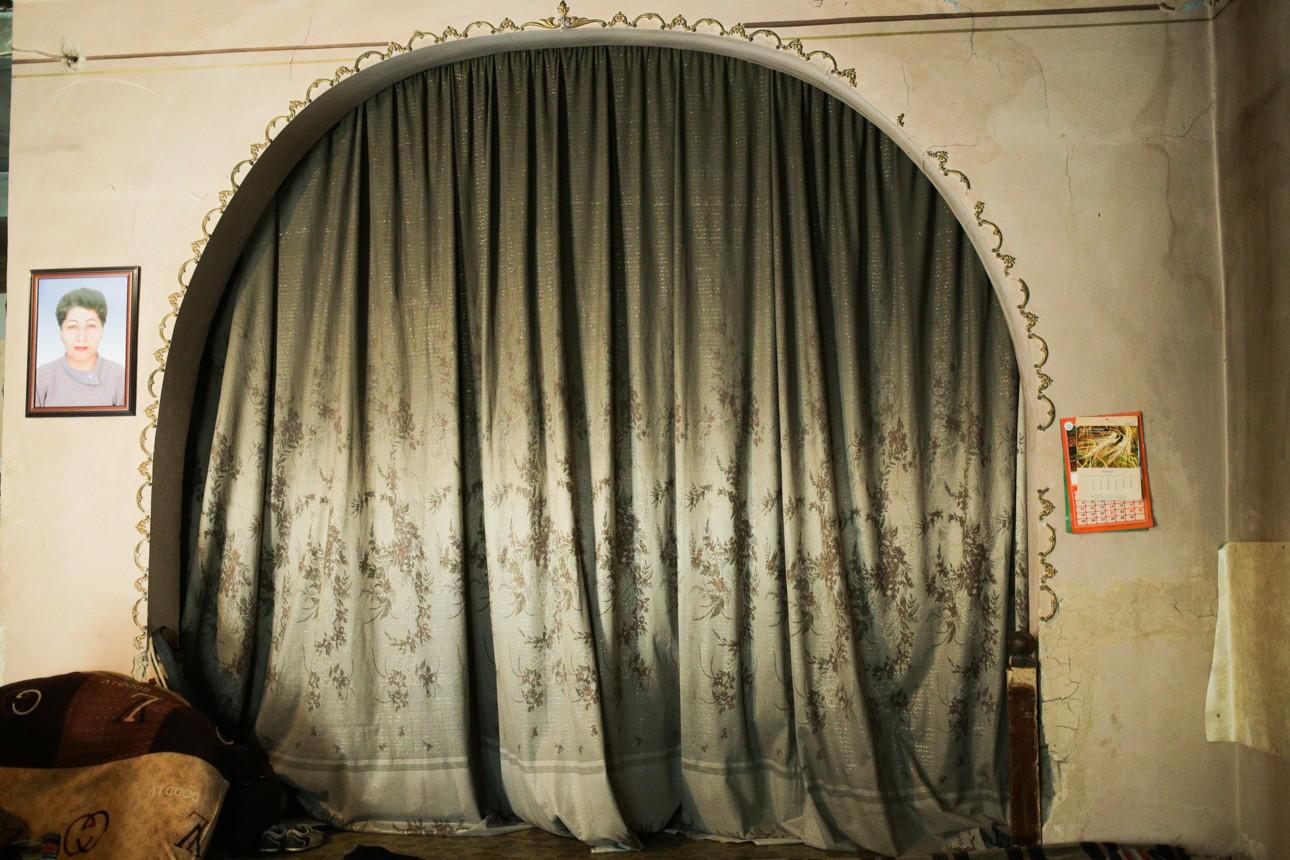 In 1993, after selling their house in Jrvezh, the family found itself continuously looking for houses to rent.
Armenia had just gained its independence and the currency was being converted from rubles to drams. The Movsesyans lost quite a bit of cash in the conversion and didn't have enough to purchase a new place to live.
They lived on the second floor of the Jrvezh basalt factory for eleven years and simultaneously worked as security guards at the site. They had to leave when work to refurbish the factory started.
The family will have to move yet again. The Nor Nork building is slated to be converted into a furniture plant. Mr. Movsesyan and his daughter have no idea where to go.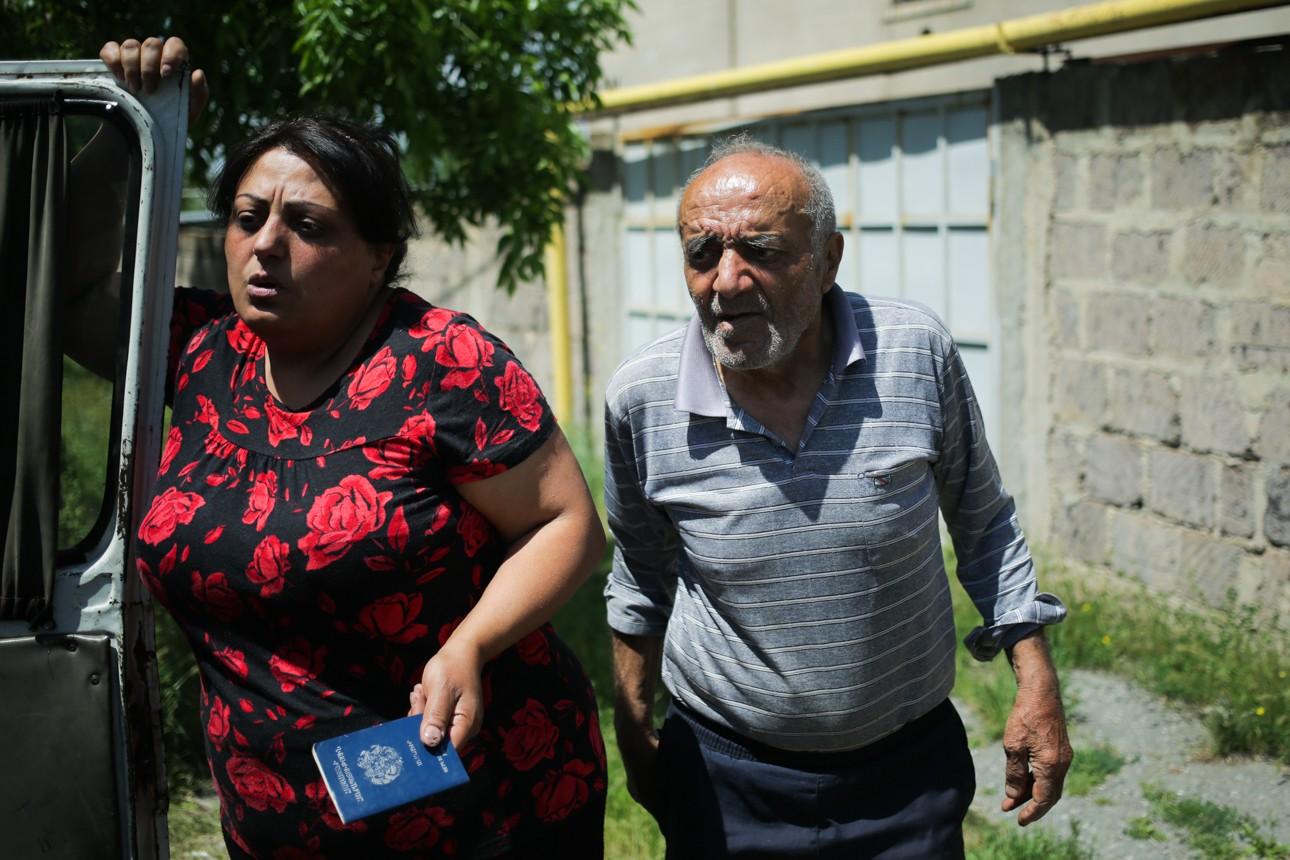 Sousanna says she's constantly looking for work. Her father receives a monthly pension of 28,000 drams.
When we arrived, Sousanna had just received a call from a prospective employer. She was anxious and asked us to wait. "Hopefully, something will turn out," she said before taking the call.
Sousanna returned and relayed the bad news. The job required alternating day and night shifts. She couldn't take the job and leave the boy alone.
"Garik is really attached to me. I couldn't leave him alone. He sees how the mothers take their children home. He calls me mom. I don't want influence him psychologically by not being there," says Sousanna.
She says her brother in Russia isn't making out that well. "If things had been better, we'd have gotten headstones for the graves of our mother and sister."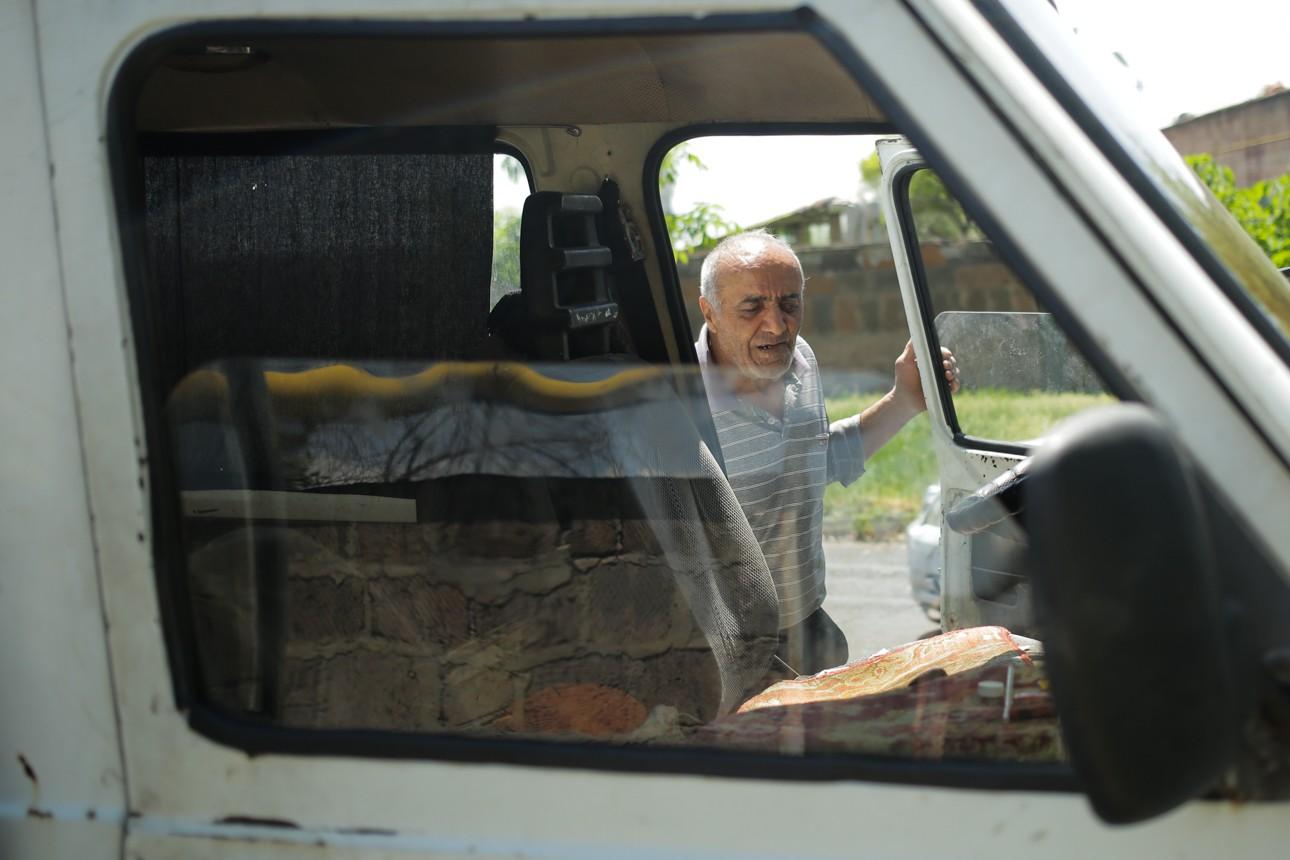 Mr. Movsesyan tells us that his wife lost her eyesight before she passed away, but that she took care of her grandson, nonetheless.
"The death of our eldest daughter deeply affected her. I don't know if I could have handled all that grief without Garik," Mr. Movsesyan says. Garik is his only grandchild.
"I truly live for Garik. I don't think about myself at all. All I want is to have him reach his destiny. At the minimum, he should go to school."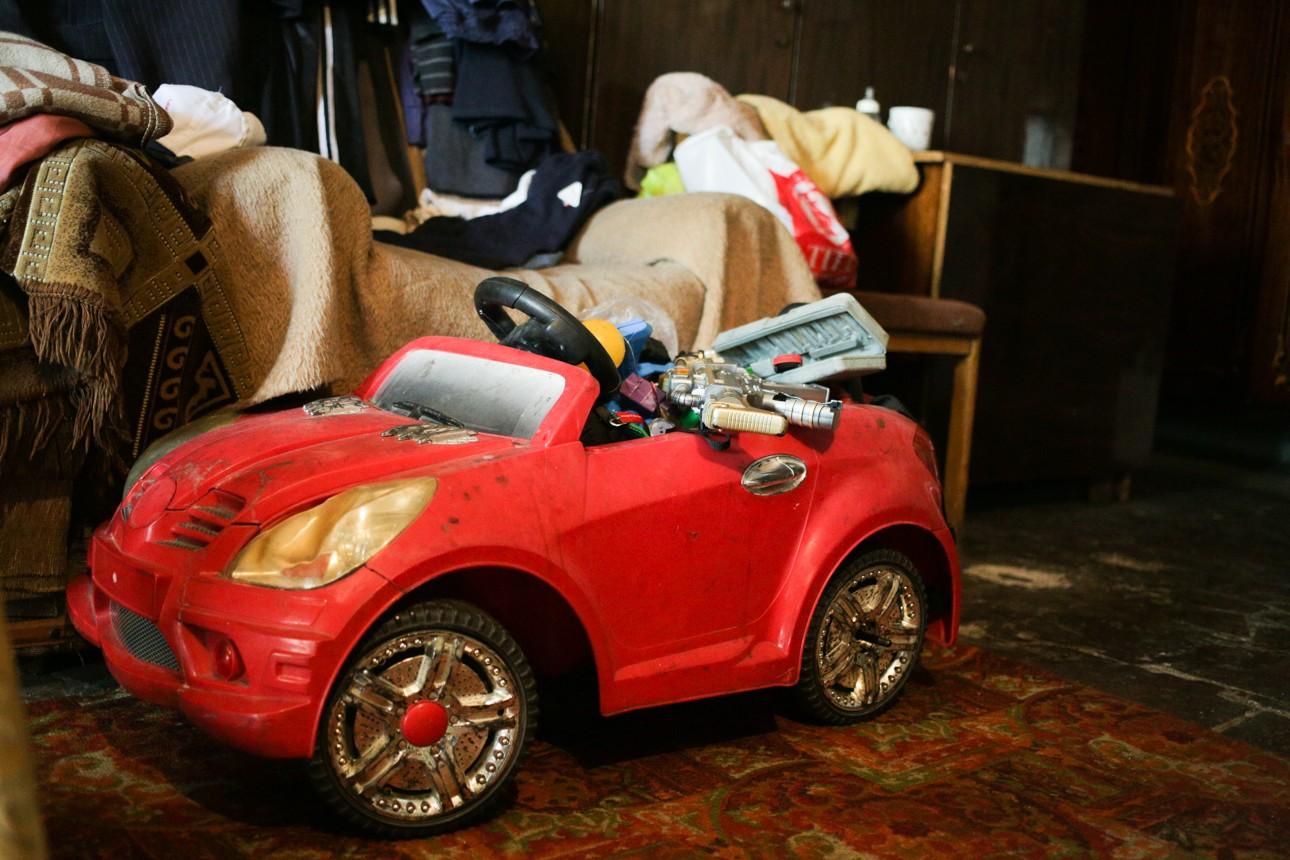 Mr. Movsesyan owns a 3,000 square meter plot of land in Jrvezh and hopes to sell it and use the money to buy a new house. This way, the boy would have a roof over his head when he grows up.
"They all like Garik and Garik likes everyone. I'm striving to see that the boy doesn't want for anything and that he doesn't get left behind. We pay 1,000 drams every month for the kindergarten," says Mr. Movsesyan, whose nickname was Black-21 Gago, because he was one of the first in his neighborhood to drive a black GAZ-21.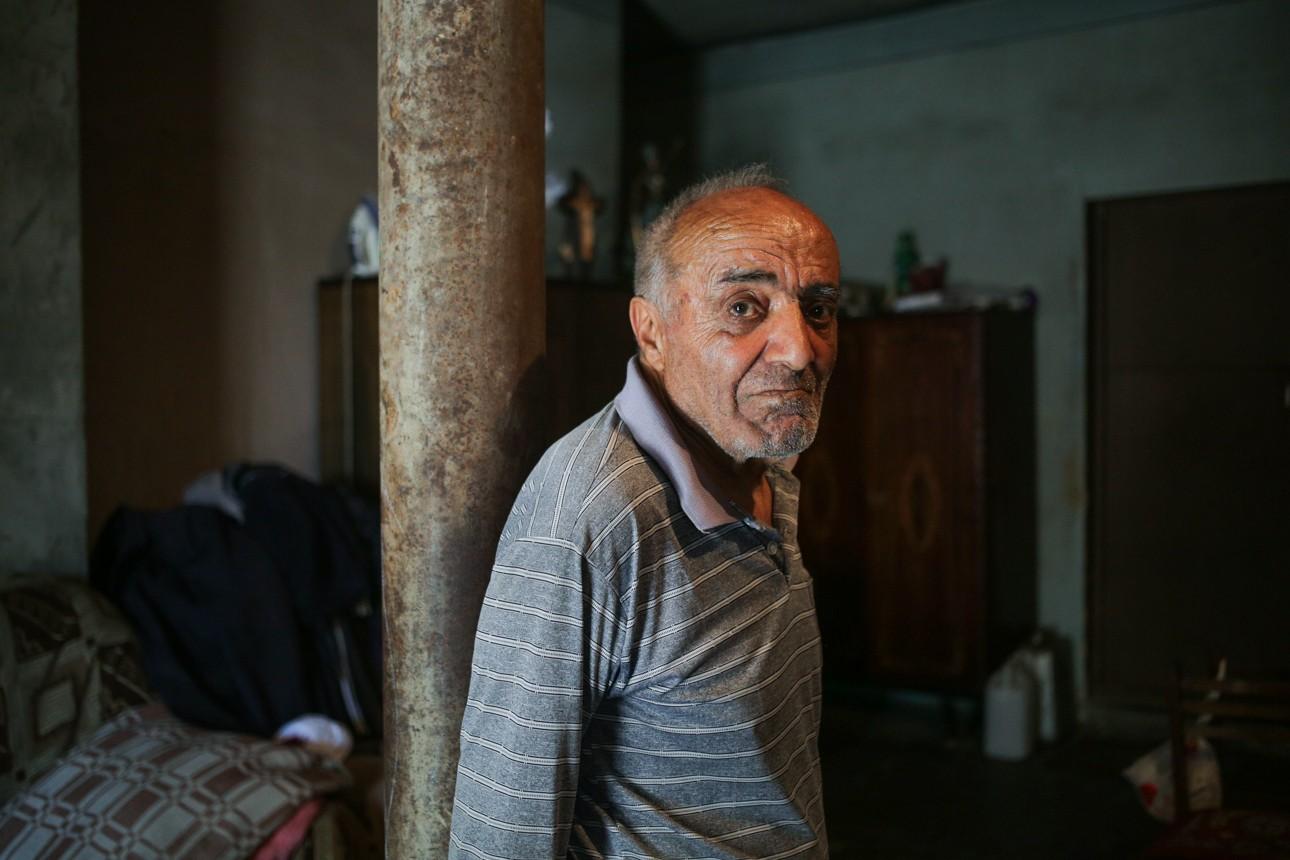 Mr. Movsesyan laughs and says that now the RAF van keeps the family going.
"It brings the water, firewood, and I collect bottles with it. Tell me, what else should I do?" he asks.

If you found a typo you can notify us by selecting the text area and pressing CTRL+Enter