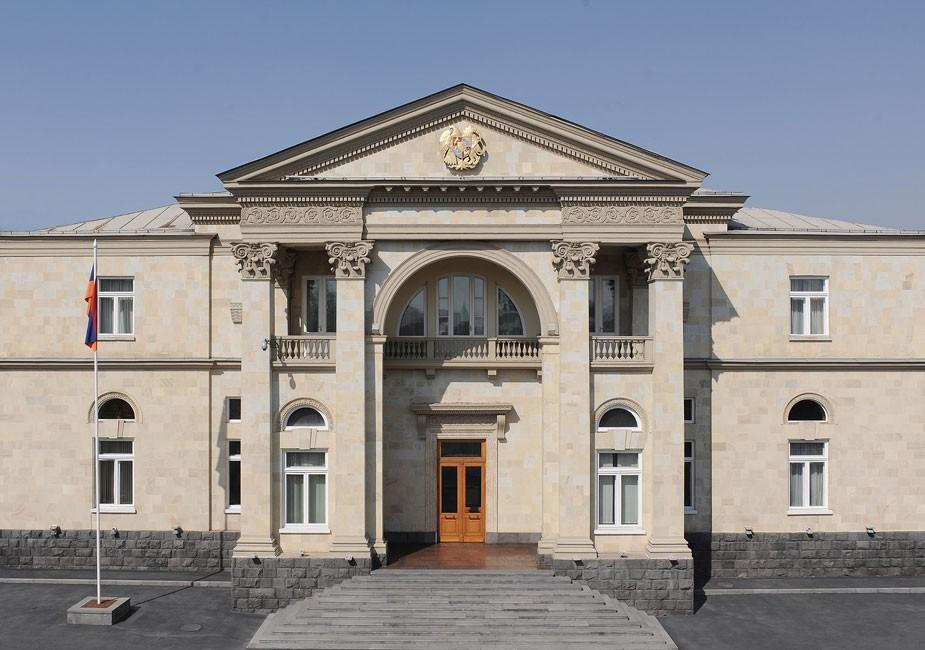 Yerevan Public Hearing on Renaming 26 Baghramyan Avenue
Emil Tarasyan, Armenian President Armen Sarkissian's Chief of Staff, has proposed to rename the Presidential Palace, located on Yerevan's Baghramyan Avenue, the "House of the Republic".
Yerevan's Municipal Council has decided to hold a public hearing on the matter on June 17.
Tarasyan argues that President Sarkissian and his staff moved out of the building on March 1 and relocated to offices on Mashtots Avenue.
Tarasyan says that various cultural events and exhibitions will be held on the grounds of the Presidential Palace, which served as the residence of the president of Armenia since 1991.
Completed in 1951, the building originally housed Soviet Armenia's Council of Ministers.