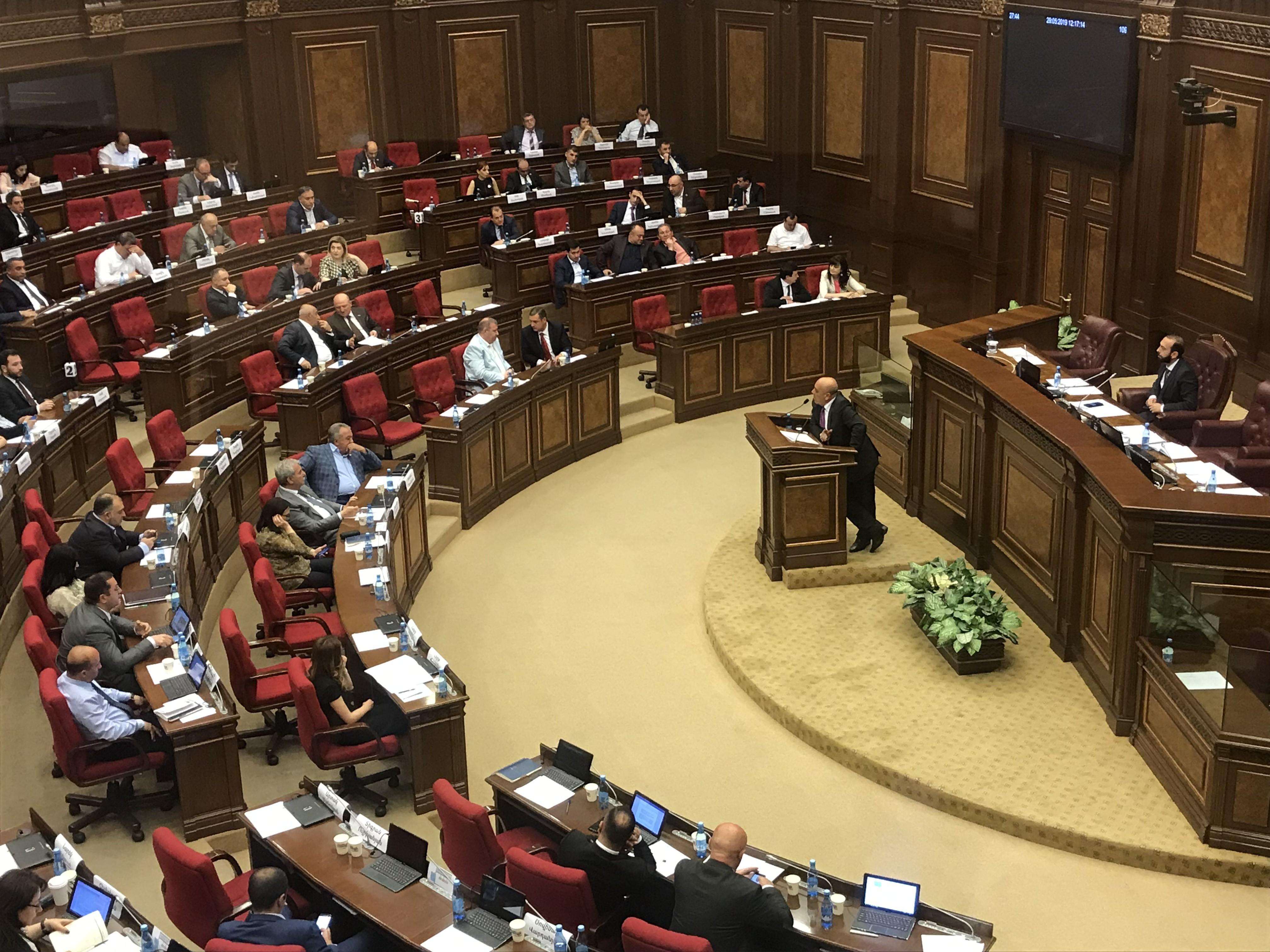 Armenian Parliament Reviews the Latest Candidate to Fill Vacant Seat on Constitutional Court
Today, Armenia's National Assembly reviews President Armen Sarkissian's latest candidate for the vacant seat on Armenia's Constitutional Court.
The candidate, Professor Arthur Vagharshyan, a Doctor of Law, who chairs the Department of History and Theory of State and Law at Yerevan State University's Faculty of Law, presented himself to the Assembly and said that he had never been engaged in politics before. "But as a citizen of Armenia and a scientist, I have my political beliefs, "he added.
Vagharshyan says that he expects to reach some changes in the Court if he's elected. Particularly, the way the decisions are taken now should be changed to a more participative one for the Court judges. Also, he notes that the decision should be written more briefly and clearly.
In his concluding speech, Vagharshyan touched upon MPs' speeches and questions.
"Regarding the questions whether the prime minister's announcement to block access to the courts on Monday morning was against the law or not, I would say yes, there was an issue. There are several articles on the judiciary, stating that the obstruction of the court activity is prohibited, "said the candidate.
Arthur Vagharshyan stressed that he is for the improvement of the efficiency of the judicial system and the establishment of legal justice in the country. However, he believes that it should be done in accordance with the Constitution and the laws.
"I said that I am not a politician, but I understand politics. I can drop the legal context and make wonderful speeches, but the task of a politician is to raise the problem, while the lawyer's task is to give a legal assessment," he said.
"Exercising my right is legal if it does not violate the duty or right of another entity. If we abandon this idea, we will have legal anarchy here, "Vagharshyan added.