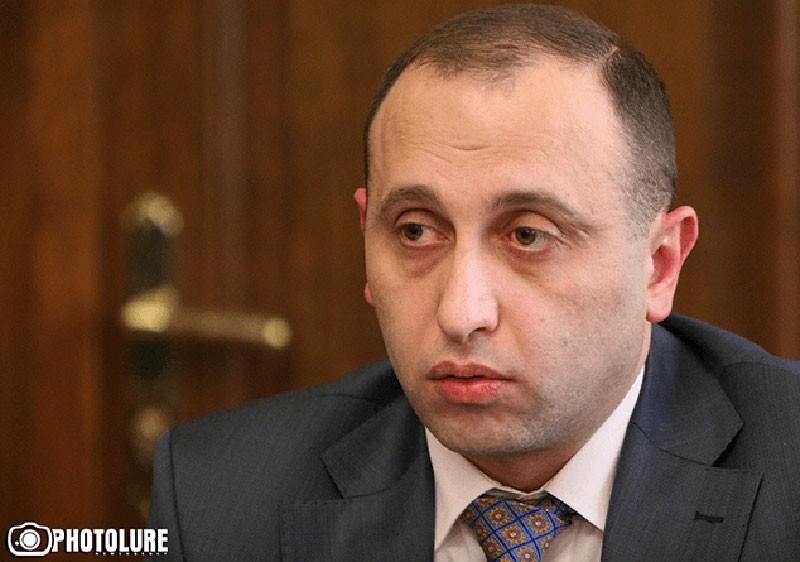 Yerevan Court Rejects Motion to Arrest Former Head of March 1, 2008 Investigative Group
Yerevan's Court of General Jurisdiction today rejected a Special Investigative Service (SIS) request to arrest Vahagn Harutyunyan, who headed a Special Investigative Group to investigate the circumstances surrounding the death of ten during the March 2008 post-election protests in Yerevan.
Harutyunyan is charged with falsifying evidence and abusing his position when he headed the SIS group.
In February of this year, Armenia's Criminal Court of Appeals rescinded a lower court's ruling to arrest Vahagn Harutyunyan.
Mihran Poghosyan, Harutyuntyan' lawyer, told Hetq that the SIS will probably appeal today's court decision or fabricate some other argument on which to arrest his client.
"The prime objective of the SIS is to arrest Vahagn Harutyunyan," Poghosyan told Hetq.
Harutyunyan is "on the lam" and law enforcement in Armenia have launched a manhunt for him.
Following the 2008 protests in Yerevan, Armenia's Prosecutor General tasked the SIS, created in November 2007 as part of justice system reforms in the country, with investigating what had happened.
Vahagn Harutyunyan was a senior SIS investigator when appointed to head the special group.
If you found a typo you can notify us by selecting the text area and pressing CTRL+Enter