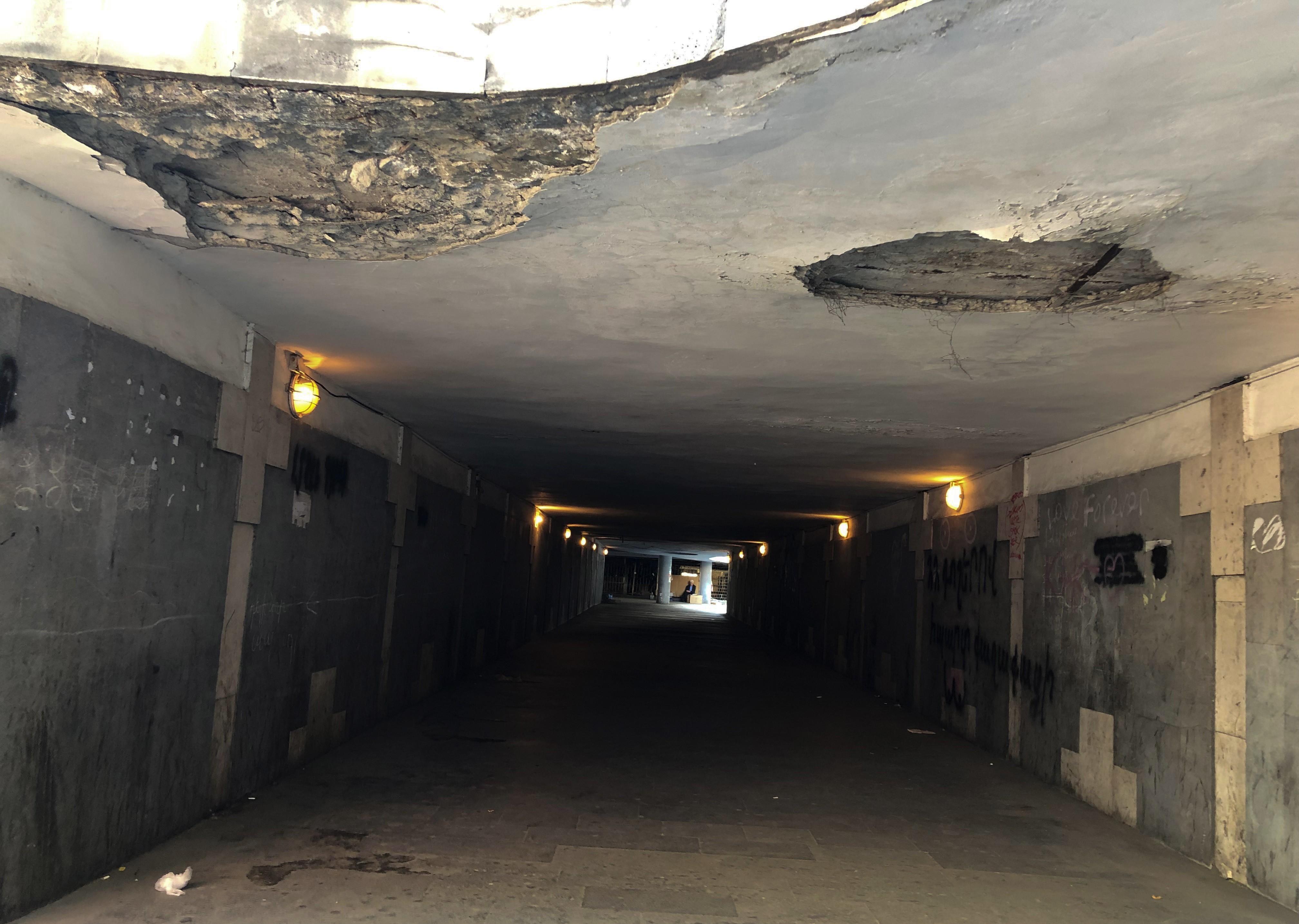 Yerevan's Crumbling Underground Pedestrian Passageways: 50% Need Immediate Improvement
The stale odor of urine and rotting cement still attacks the senses of those using the underpass located at the intersection of Grigor Lusavorich Street and Mashtots Avenue in downtown Yerevan.
The underpass, in the worst condition of all of Yerevan's subterranean passageways, has improved little since Hetq first wrote about it in 2016.
Pedestrians and those living in the area have complained about sanitary conditions in the underpass for years.
Lusavorich-Mashtots Underpass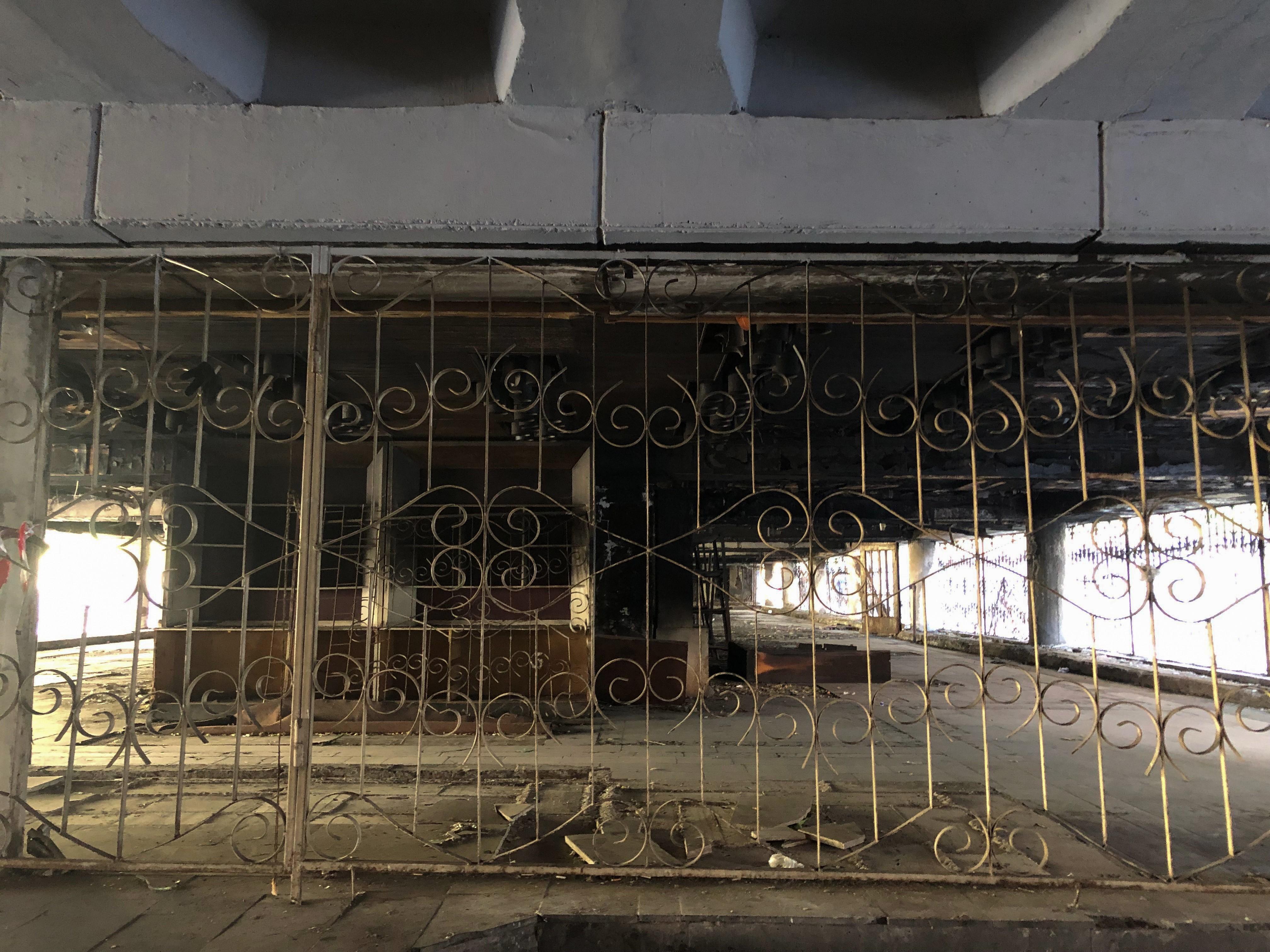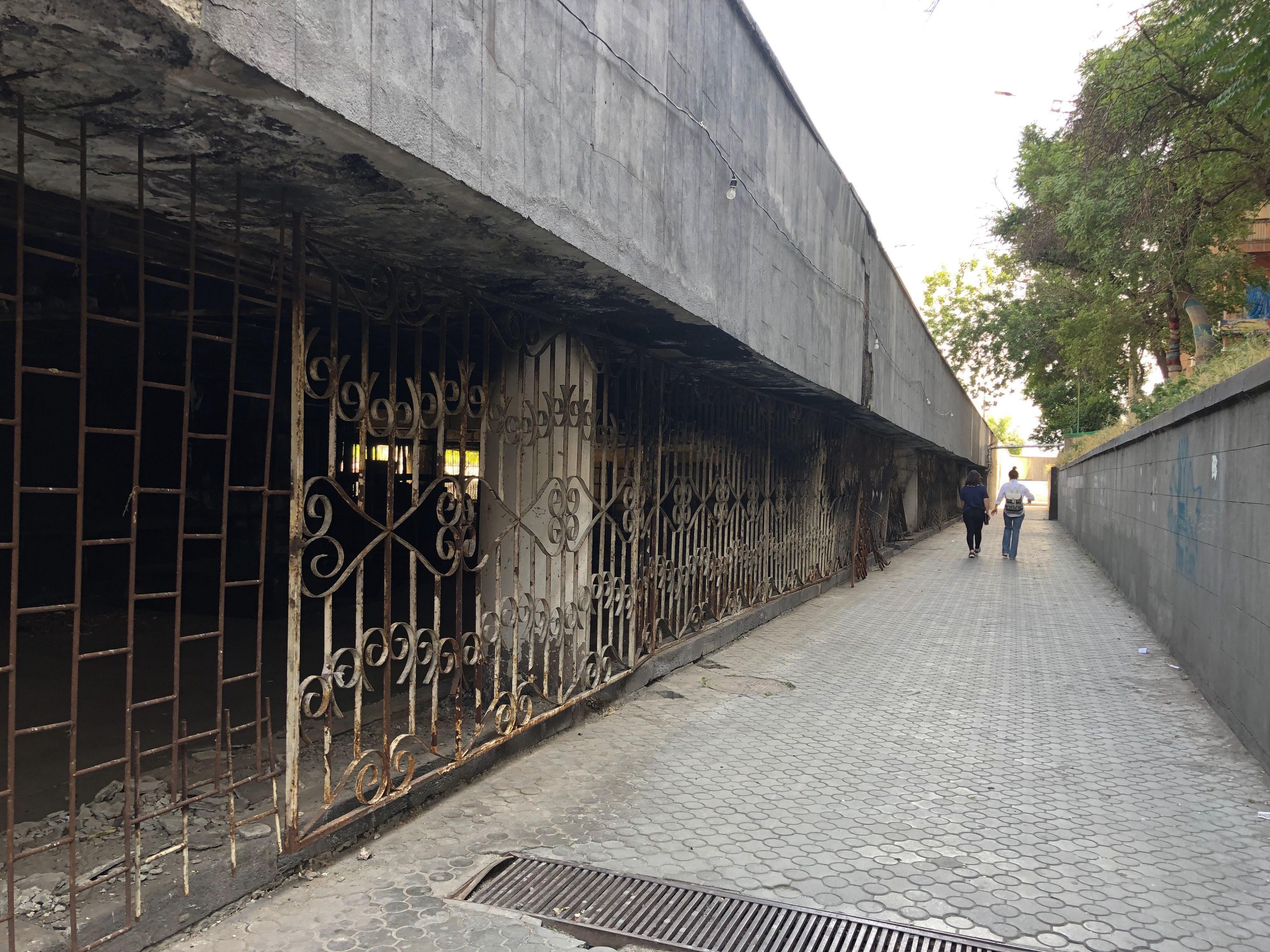 Despite the negatives, you'll oftentimes spot people selling greens and veggies in the maze of corridors down in the underpass.
This underpass, with its gated-off storefronts and graffiti, is one of Yerevan's 39 subterranean passageways. nineteen of which are in need repairing and a facelift.
Another Yerevan underpass in terrible shape is located at the steps of the Pak Shuka (Covered Market), that now houses a Yerevan City supermarket. Owners of the stalls selling inexpensive clothing and electronic goods have been told to vacate.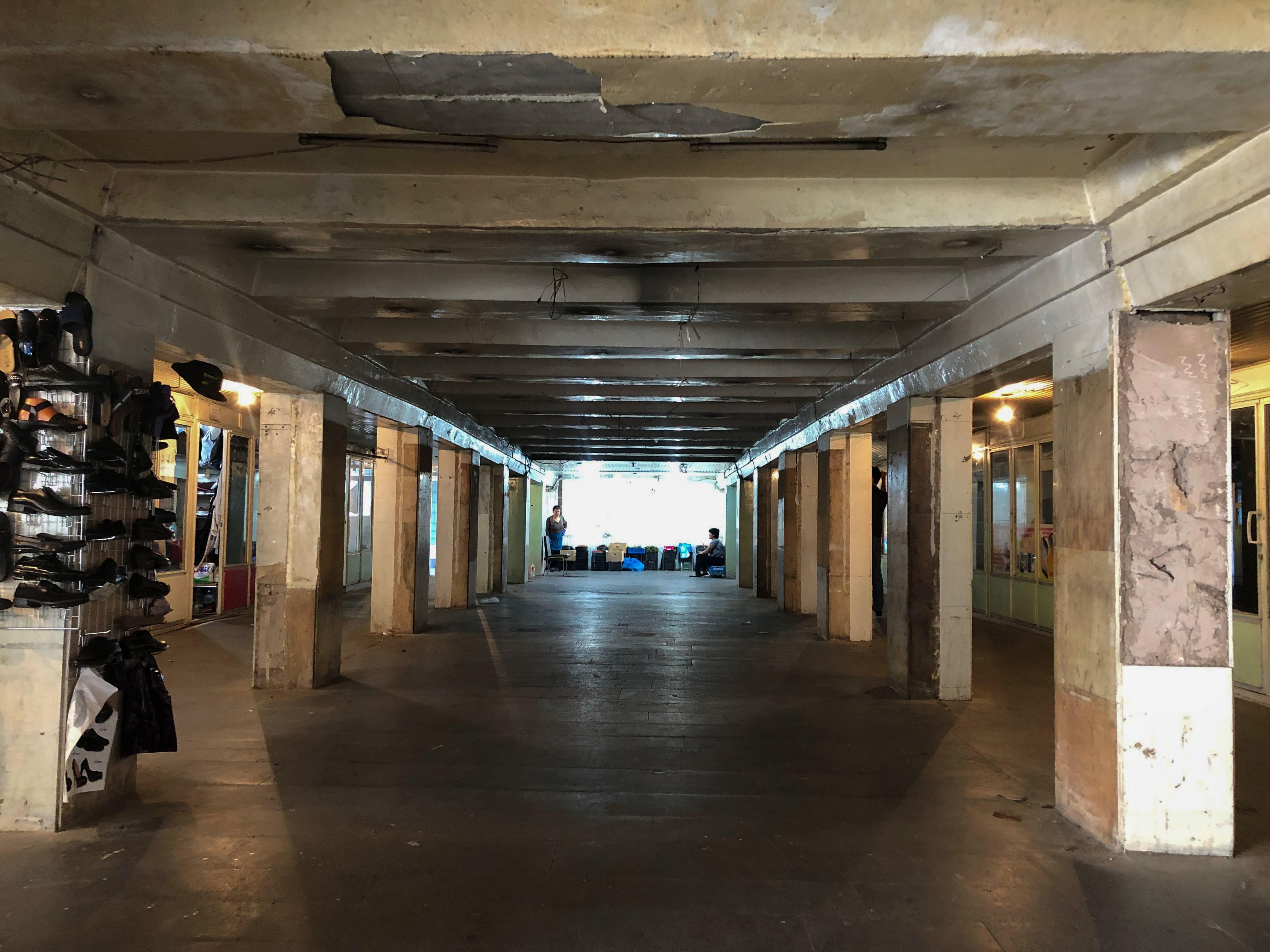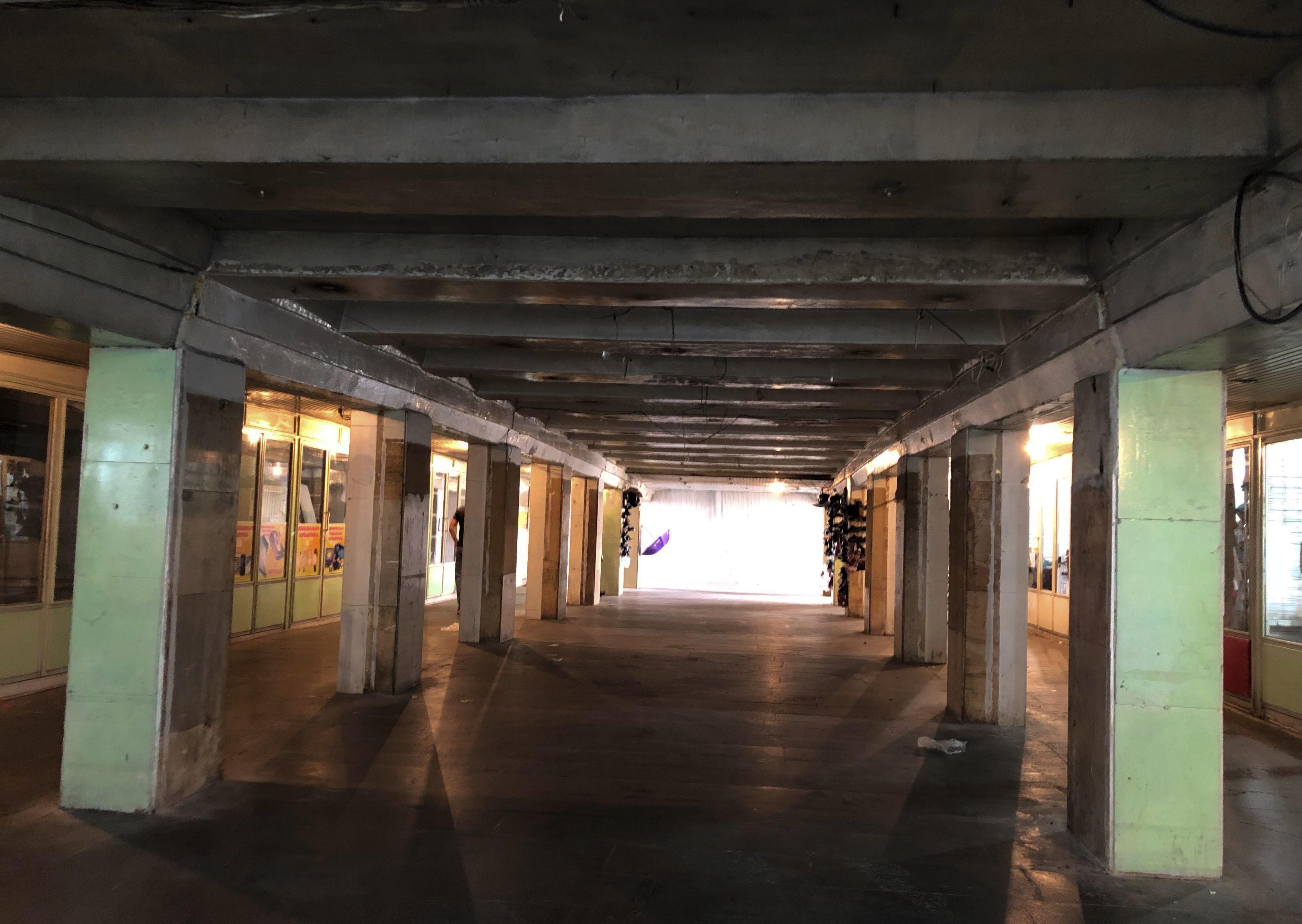 One business owner told Hetq that municipal officials warned him a month ago that the stalls would be shut to allow greater pedestrian access and safety.
The five underpasses in Yerevan's Shengavit District are in worse shape. They all need immediate repair.
The latest Yerevan municipal budget includes no expenditures to repair these passageways.
Four of the seven underpasses in Yerevan's Arabkir District need renovating. The municipality plans to repair the underground pedestrian walkway at the intersection of Komitas and Azatutyun Avenues.
The Yerevan Municipality says it plans to repair five underpasses in the city this year and is in the process of drafting blueprints. The five slated for repair are the Grigor Lusavorich-Mashtots intersection, the Marshall Baghramyan subway stop, Halabyan-Leningradyan intersection, underpass opposite Haghtanak Park, and the pedestrian passageway at Komitas-Azatutyun Avenues.
The municipality says it still hasn't estimated how much the repair work will cost.
Architect Shant Isanyants argues that Yerevan's underpasses need a full rebuild and not just repair.
Isanyants, who works at Storaket Architectural Studio, says they were built during the Soviet-era, when seismic requirements weren't as strict.
He says that if an earthquake were to hit Yerevan today, those underpasses would become deathtraps. Painting the walls and installing lighting isn't enough, says Isanyants.
Storaket has drafted a redesign blueprint for the underpass adjacent to Missak Manouchian Park on Mashtots Avenue. The plan calls for zigzag disability access ramps, sensor lighting and street art.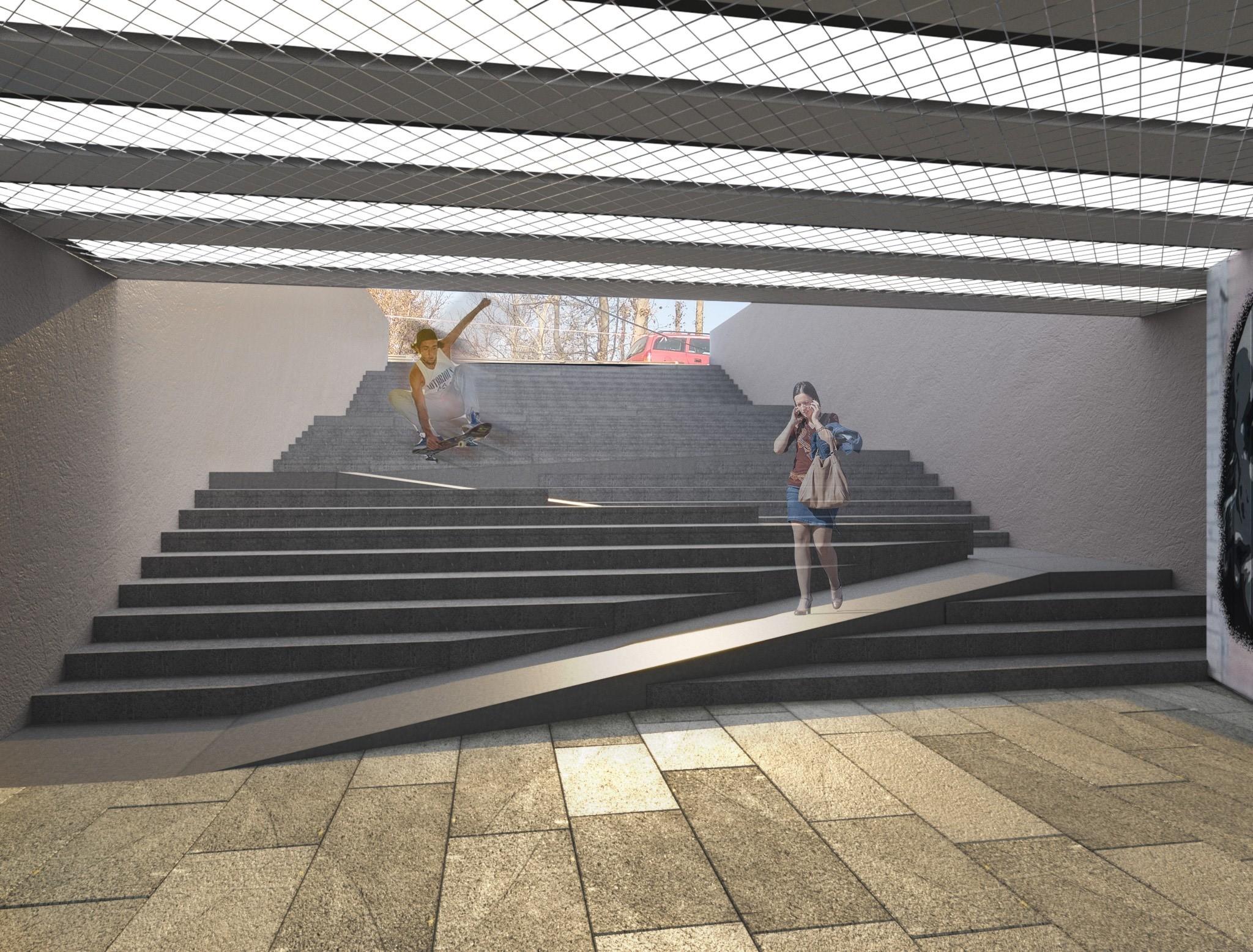 Isanyants says the slope of the ramps installed in Yerevan underpasses is too great for anyone in a wheelchair to navigate on their own.
Lighting in the underpass will be controlled by sensors, to be turned on automatically when someone uses it.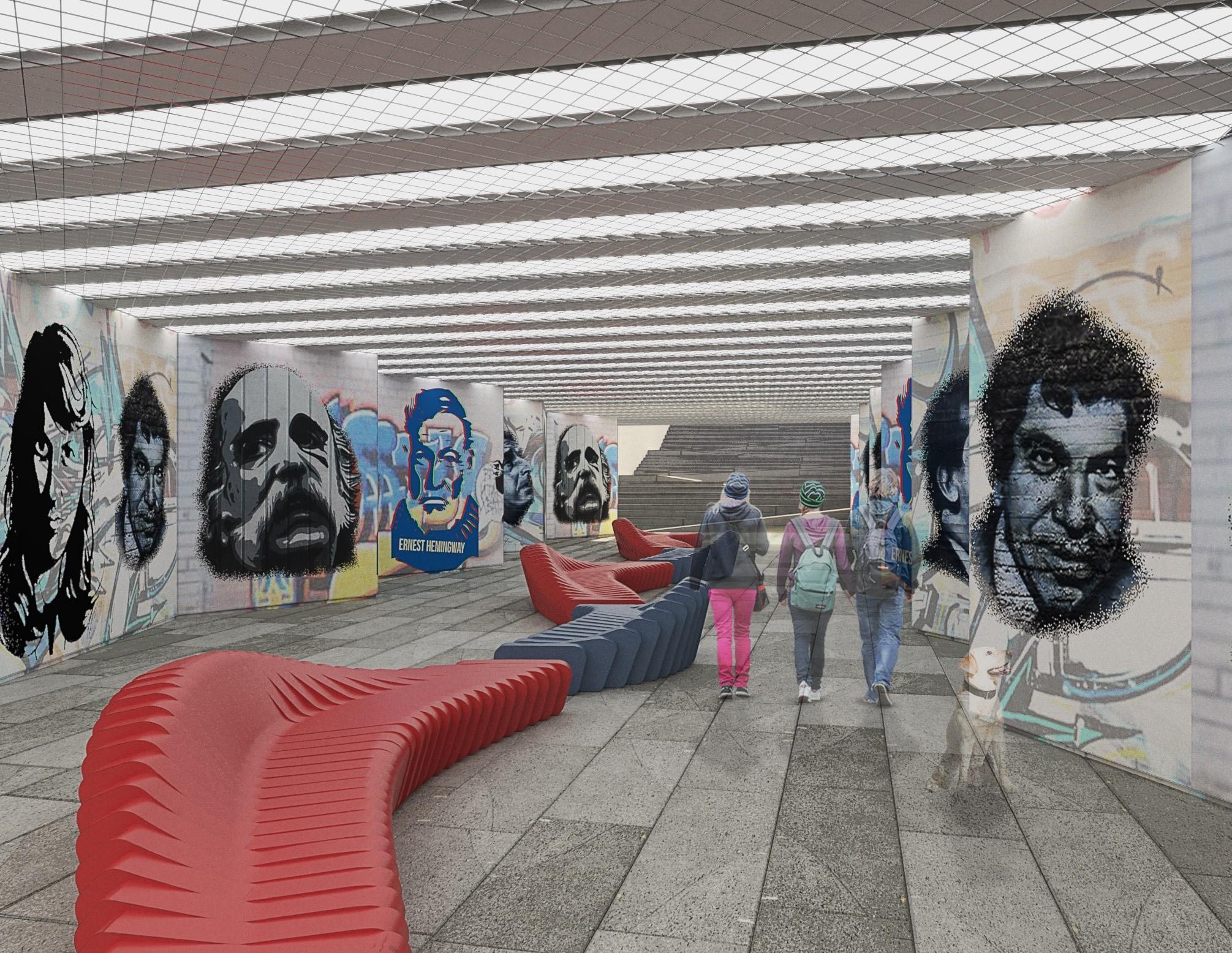 Benches will also be installed for weary pedestrians.
While the municipality has not yet issued a tender bid for such rebuilding plans, Storaket says it will present its blueprint if the city does so.