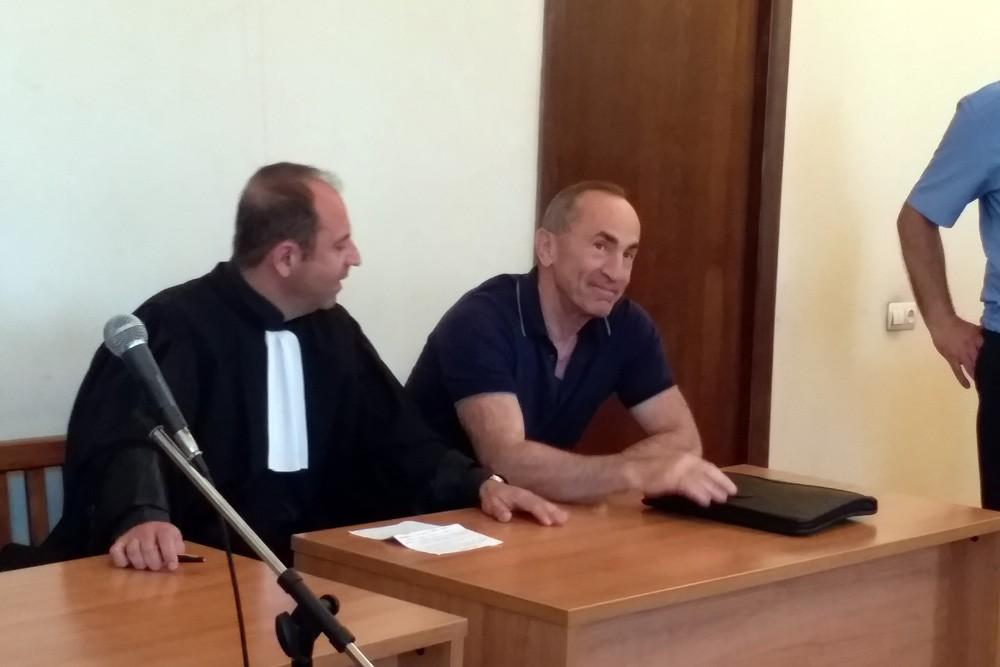 Prosecutor General Appeals Decision to Release Kocharyan from Pre-Trial Detention
Ex-Armenian President Robert Kocharyan was in the courtroom today to hear attorneys from the Prosecutor General's Office argue that he be again detained while he is tried for usurping state power and bribery.
Kocharyan, who was released from detention by a Yerevan court on May 18, was accompanied by Sevak Torosyan, his lawyer from France, at today's Criminal Court of Appeals hearing.
Kocharyan supporters and detractors noisily demonstrated outside the courthouse before the session started.
The Prosecutor General's Office is appealing Kocharyan's release from detention based on the personal guarantees of former Artsakh President Arkady Ghukasyan and current Artsakh President Bako Sahakyan. It is also appealing a lower court's ruling to postpone Kocharyan's trial, and that of three other co-defendants, and to send the entire matter to the Constitutional Court for review.