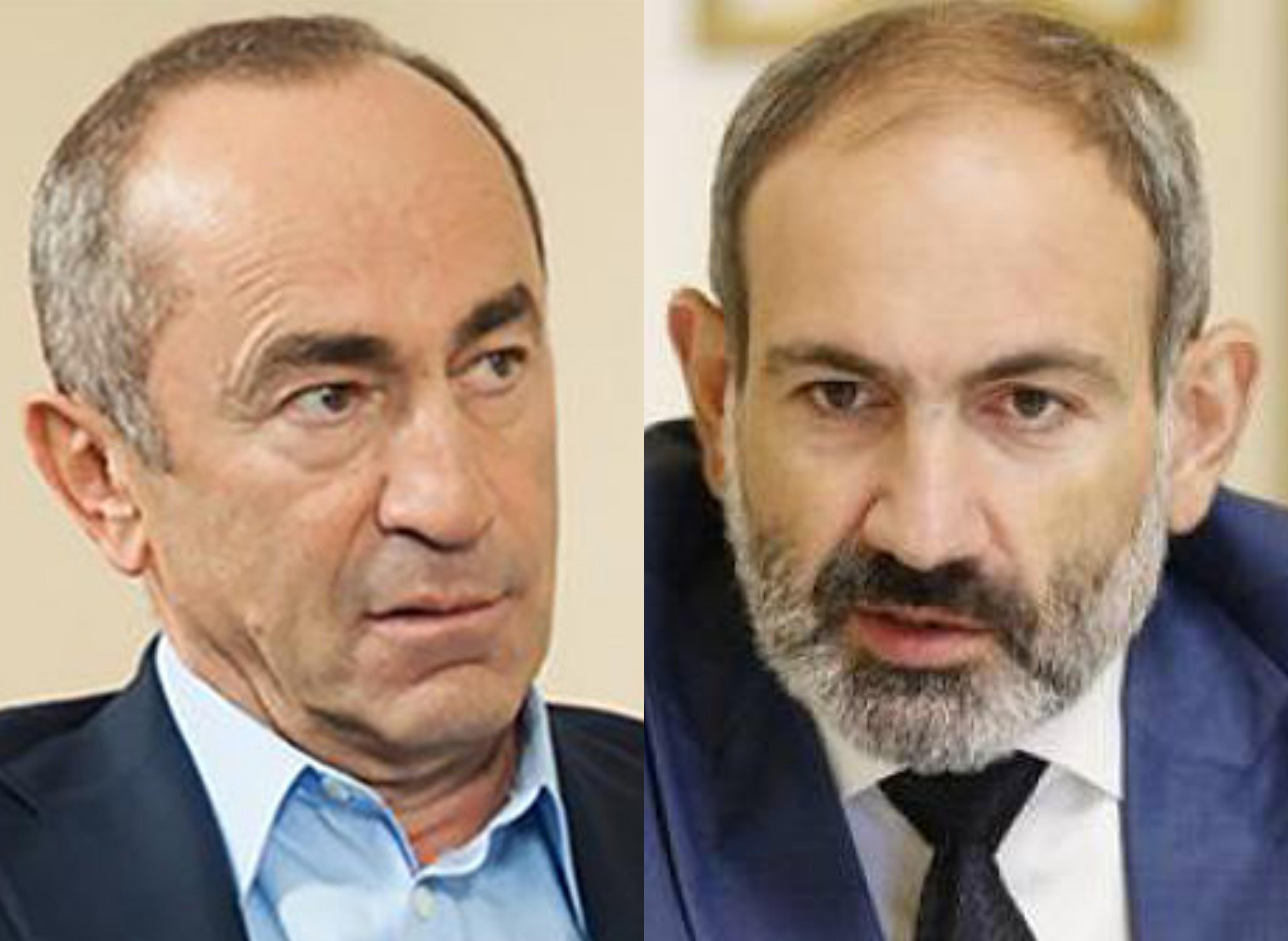 Yerevan Court Hears Opening Remarks in Kocharyan's Slander Suit Against Pashinyan
A Yerevan court heard opening statements today in a slander suit filed by ex-Armenian President Robert Kocharyan against current Armenian Prime Minister Nikol Pashinyan.
Kocharyan wants the court to force Pashinyan to publicly apologize for remarks he made during a September 2018 meeting with Armenian community members in Paris.
Kocharyan, charged with usurping state power in 2008 and taking $3 million in bribes, argues that Pashinyan slandered him during the meeting when he talked about a secretly taped phone conversation between National Security Service chief Artur Vanetsyan and Special Investigative Service head Sasun Khachatryan.
In the September 2018 phone conversation, Vanetsyan and Khachatryan are heard discussing the detention of former Armenian President Robert Kocharyan and the ongoing investigation of the events of March 1, 2008.
In Paris, Pashinyan said the following: "Even if they talked about releasing Kocharyan. He talks about immunity. What does immunity mean? Is that to say that one can organize the killing of people and then say I have immunity? Where is such a thing written?"
Kocharyan, in his suit, argues that Pashinyan slandered him with the above remarks.
A sudden power cut in the courtroom delayed proceedings for an hour.
Update: With the lights back on, Kocharyan lawyer Hayk Alumyan said he'd drop the suit if Pashinyan publicly stated that his remarks in Paris weren't about Kocharyan. In response, Pashinyan lawyer Gevorg Gyozalyan said he was authorized to say that the remarks in question weren't about Kocharyan. Hearing this, Alumyan told the court he'd drop the slander suit.