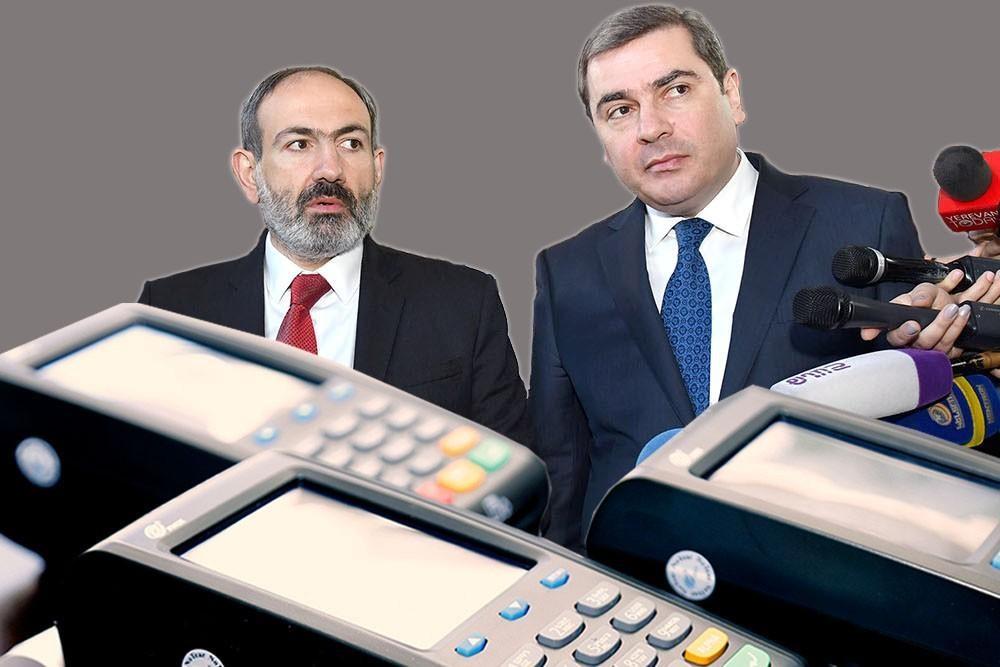 Hetq v State Revenue Committee: Court Orders Agency to Disclose Government's Alleged "State Secret" Decision
Armenia's Administrative Court today instructed the State Revenue Committee (SRC) to publicly disclose an alleged government decision qualifying information regarding the state procurement of a new series of sales receipt machines as a "state secret".
The SRC has repeatedly turned down a Hetq request to disclose the details of the purchase contract, arguing that the information can negatively impact the country's security.
Administrative Court Judge Grigor Arakelyan today stated that if the SRC continues to justify its refusal to disclose the information on this basis it must present the government's state security decision to the court.
Judge Arakelyan proposed that the SRC could redact certain information deemed confidential, but that it had to present those passages of the government's decision regarding the procurement of the sales receipt machines and where it allegedly states that tender bids for the units is to be held in secret.
Given the reluctance of the SRC to provide the information, the Investigative Journalists NGO (Hetq) filed a civil court suit on April 15.
Hetq initially made the request when it learnt that the new machines were purchased at a price 70% above cost.
Hetq contacted the seller, the Chinese firm Paks Technology, and was told that the SRC purchased the machines at 160,000 drams per unit, far above the 90,000 dram per unit cost that the SRC said it paid for them.
Read more on the matter HERE
Photo (from left): Armenian PM Nikol Pashinyan, SRC Head Davit Ananyan
If you found a typo you can notify us by selecting the text area and pressing CTRL+Enter