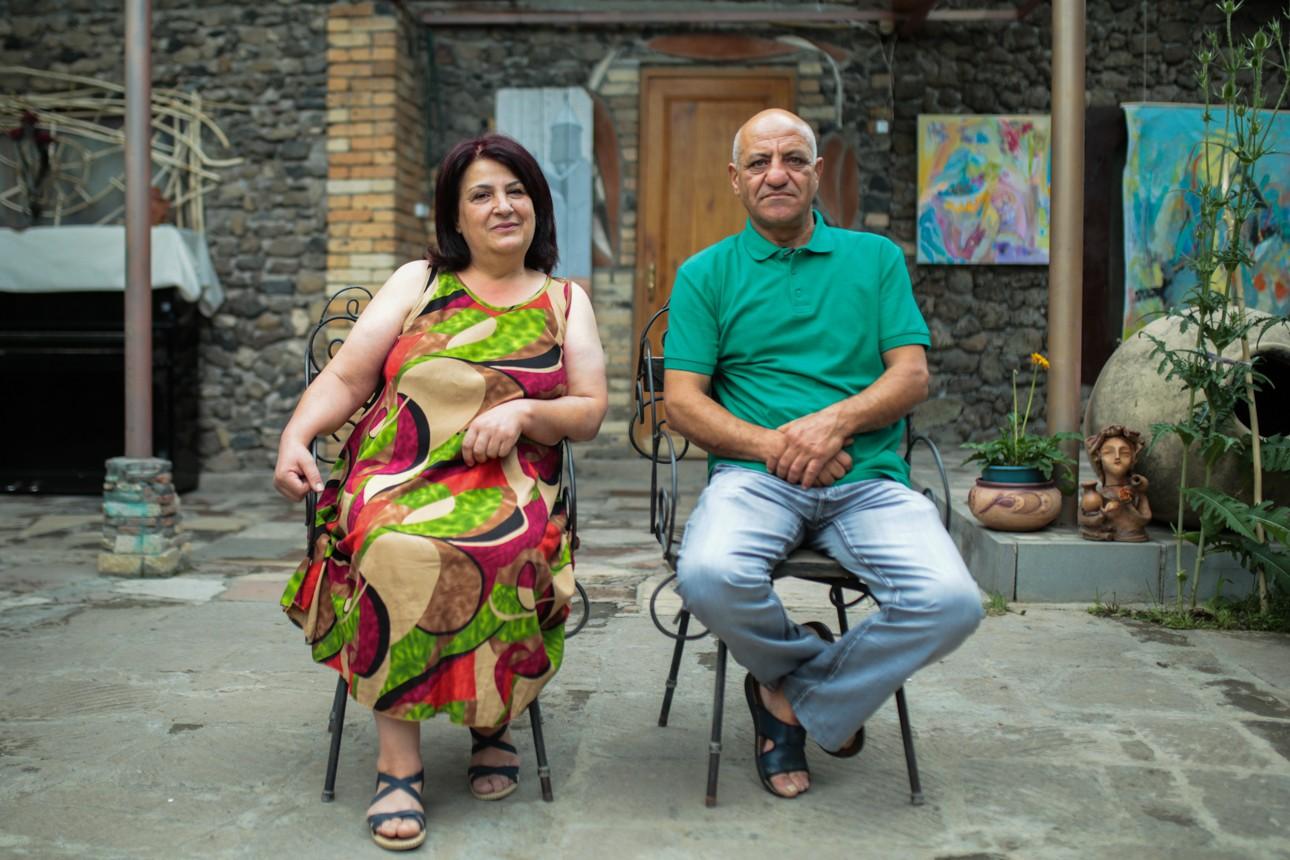 Pottery Corner in Tegher Village: The Parsamyans Entertain Guests From Around the World
Albert Parsamyan, a skilled potter with more than three decades of experience, received a proposal from an international organization to develop pottery production in Aragatzotn Province in 2014.
To start the job, he chose his grandfather's land, located in Tegher village. Since 2015, his family has spent most of the year there, doing their best to develop pottery and rural tourism.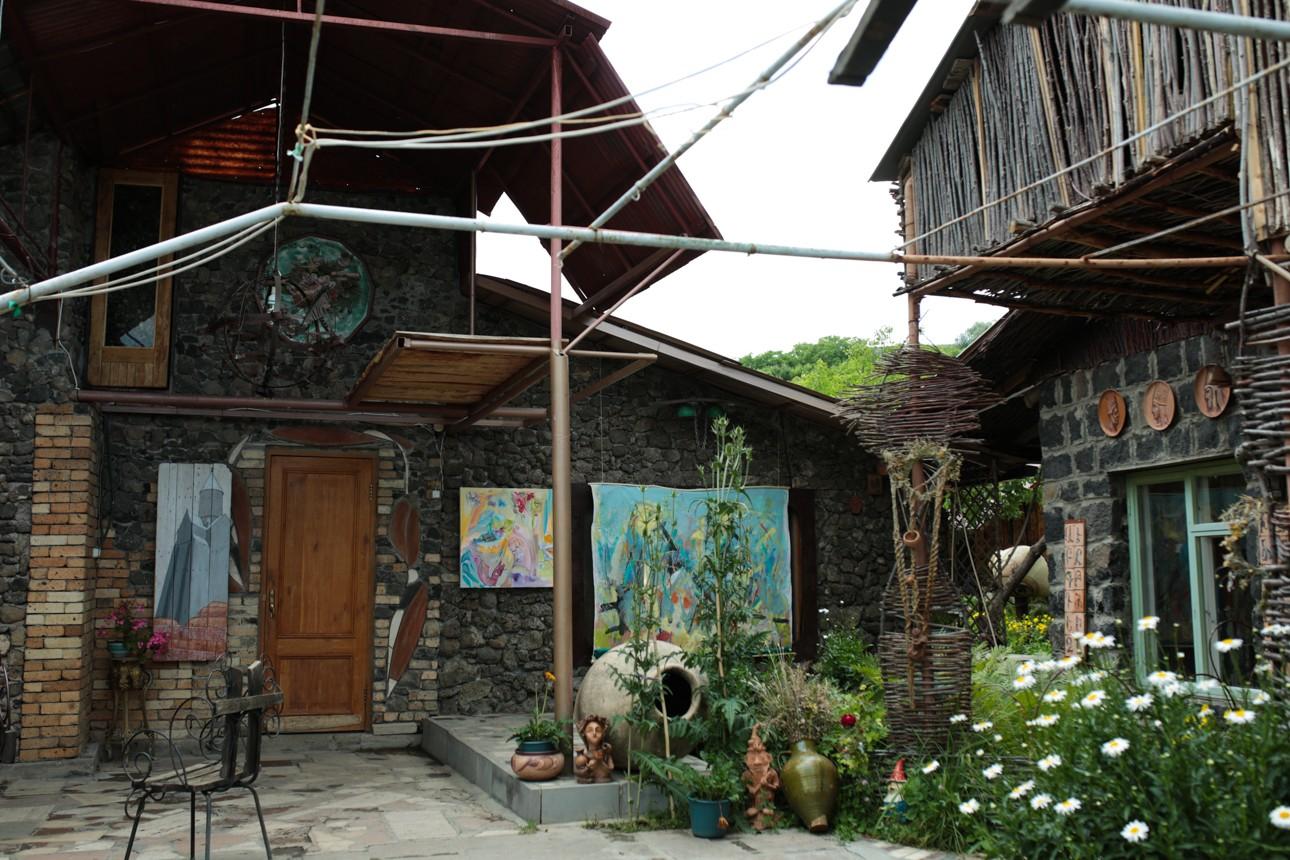 Two walnut trees planted by his grandfather was all that Albert and his family had at the beginning. Over the years, overcoming many hardships, they have turned the land into a cozy corner with guest houses and master class areas around, all built and decorated with their own hands.
Small wooden houses are foreseen not only for leisure, but also for pottery, wood engraving, sculpture and carpet weaving classes.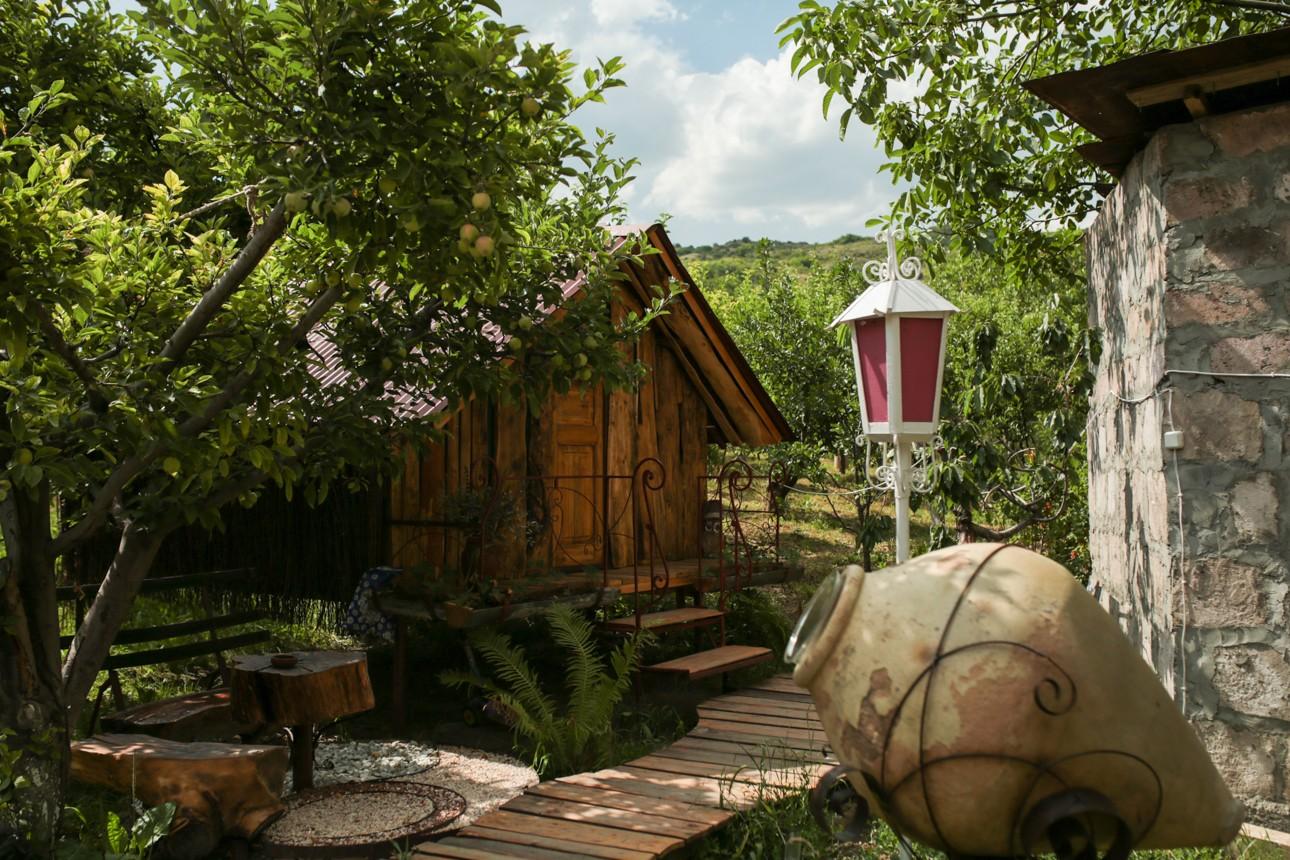 Albert's family is convinced that they will be able to develop historical, cultural and rural tourism in the village via historical lessons and art classes. Tegher is on the southern slope of Mount Aragats, and a monastery complex and the ruins of the Holy Vrtanes sanctuary are located in the village.
Guests come from different countries - France, the Netherlands, Germany, Poland, Russia and England.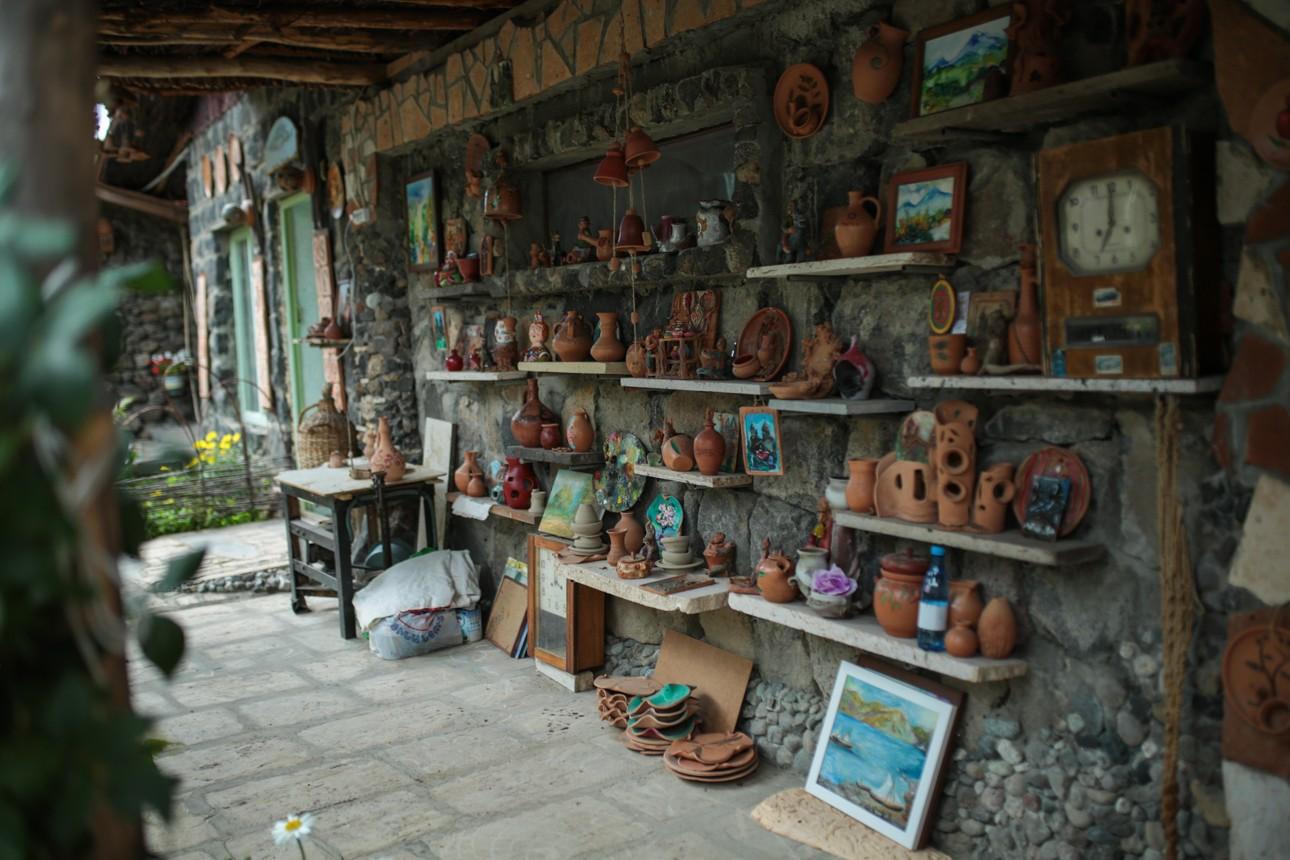 The guest house's cultural environment is quite outstanding. Most of the artworks are made by Albert Parsamyan, some others are made by the tourists who have learned pottery here.
"I'm glad that we were able to do something to bring life back to the village," says Mr. Parsamyan.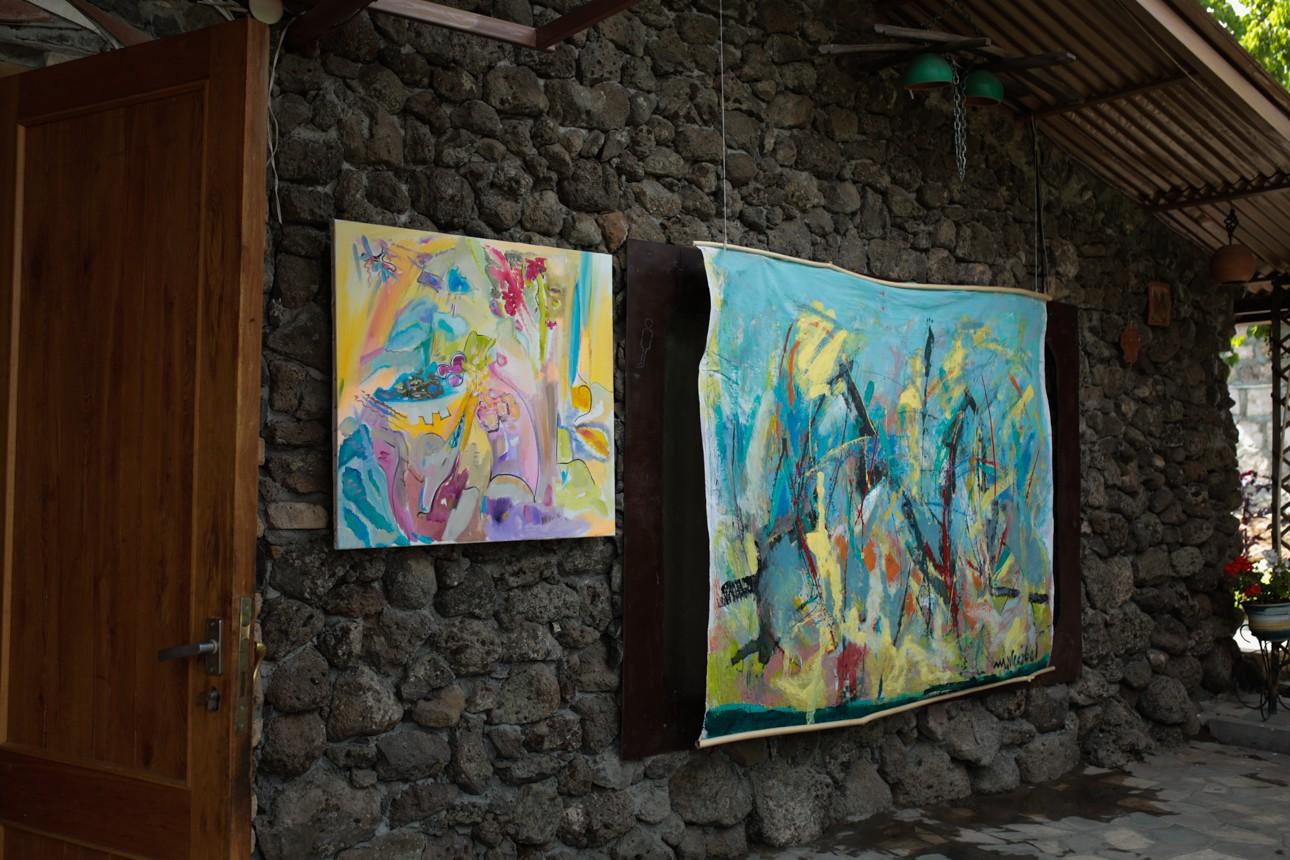 Alvard Parsamyan, Albert's wife, organizes and manages the activities of the guesthouse. She accepts guests and prepares dishes for them.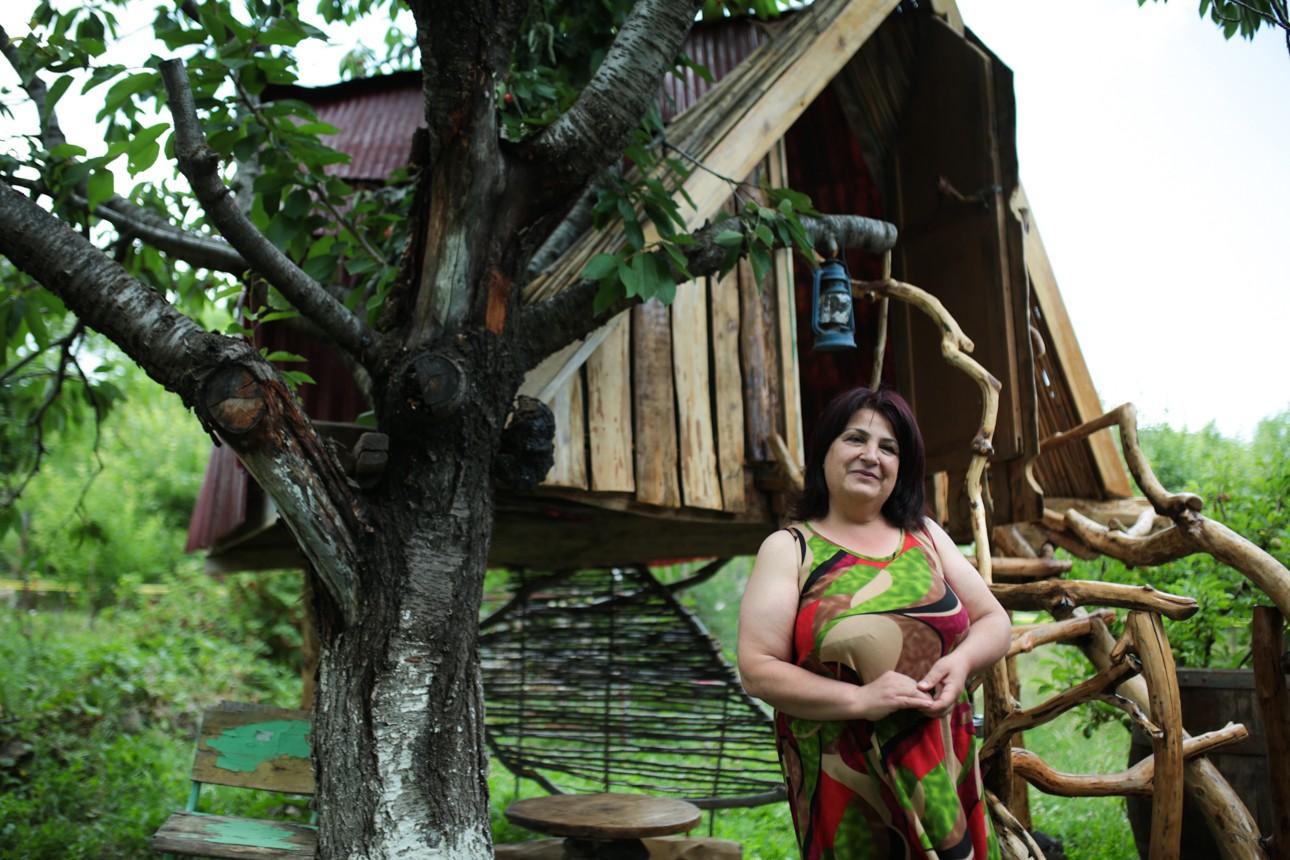 Mrs. Parsamyan says that hikers, who spend the night on their way to Byurakan, Amberd and Aragats, are their main guests.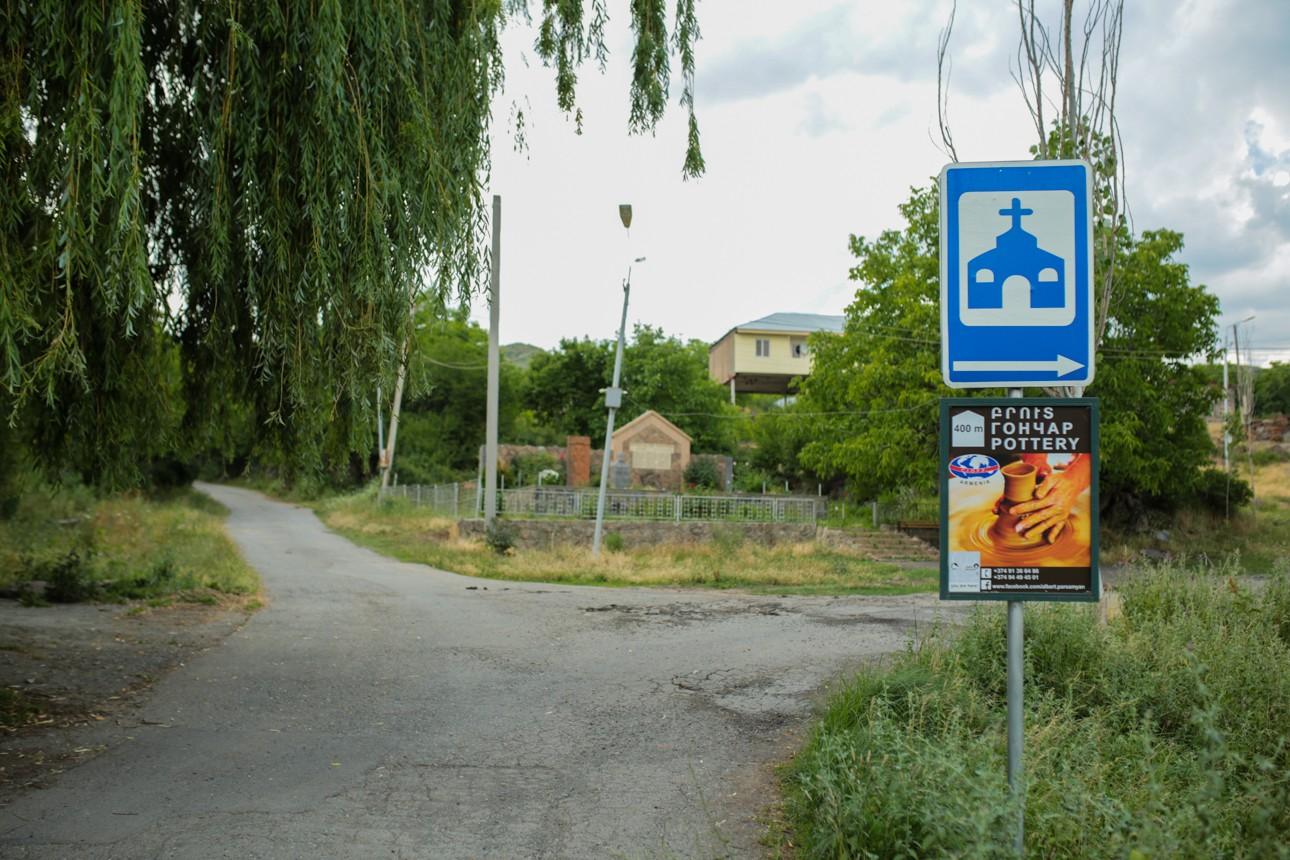 "Everything, every detail is very important for us and we do our work with love. We want every guest leaving Armenia to take a little warmth and a small part of Armenia with them," says Mrs. Parsamyan.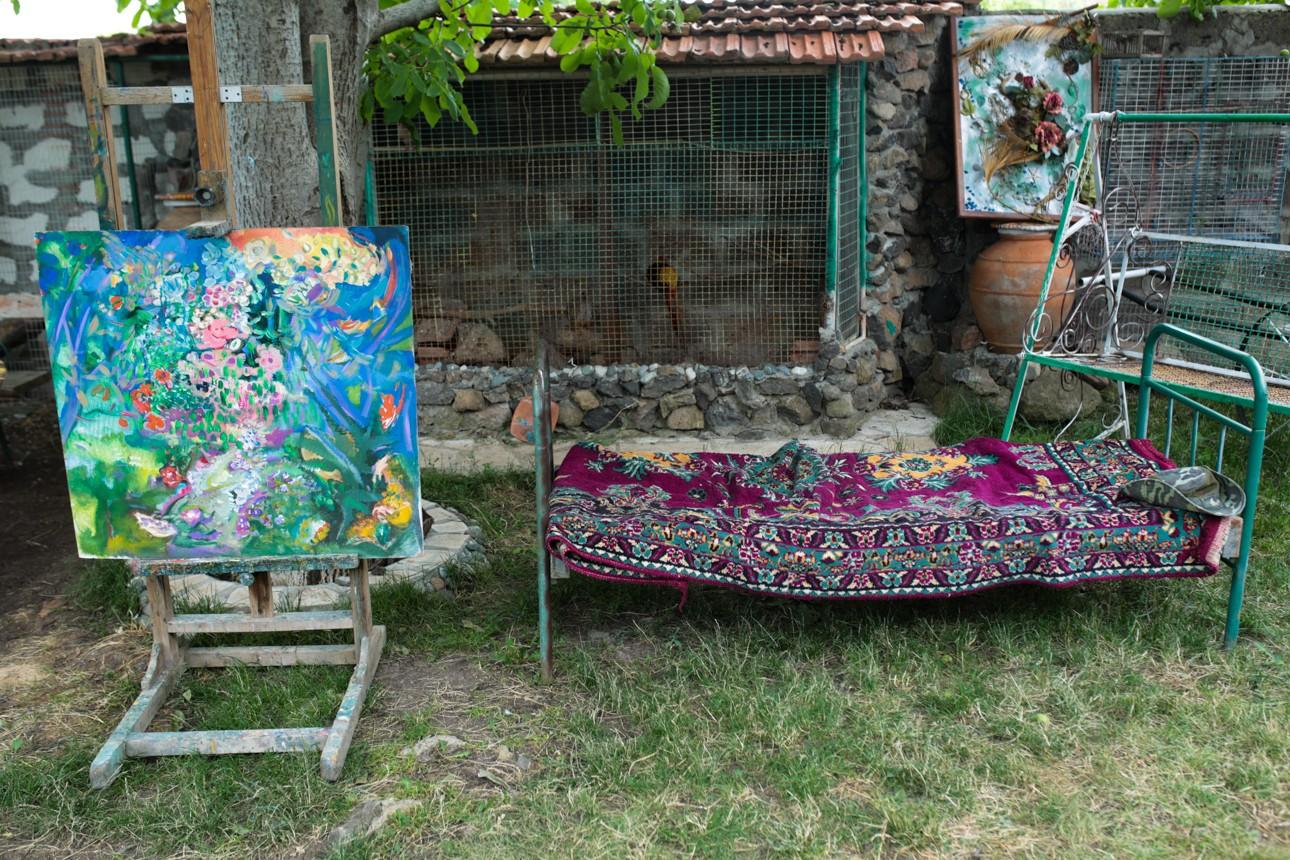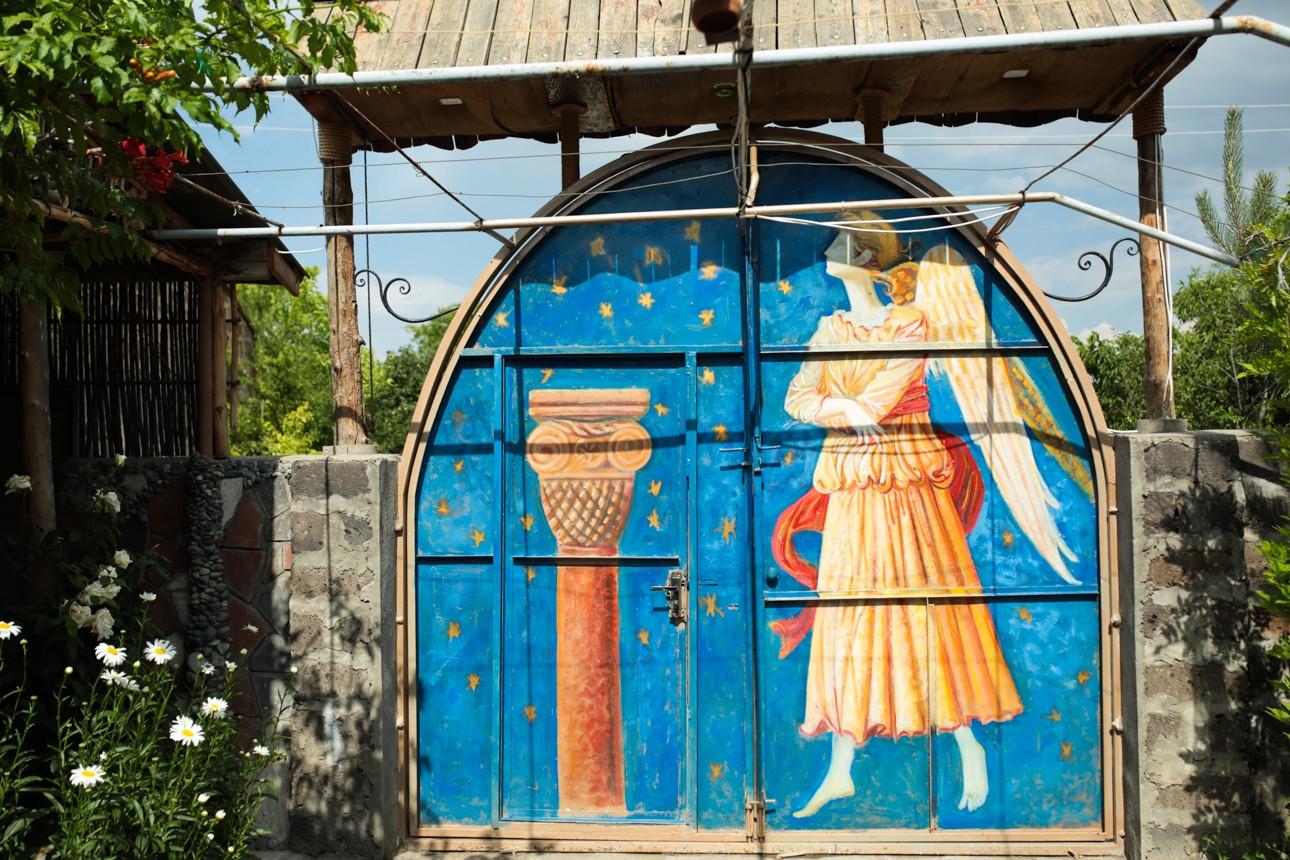 If you found a typo you can notify us by selecting the text area and pressing CTRL+Enter