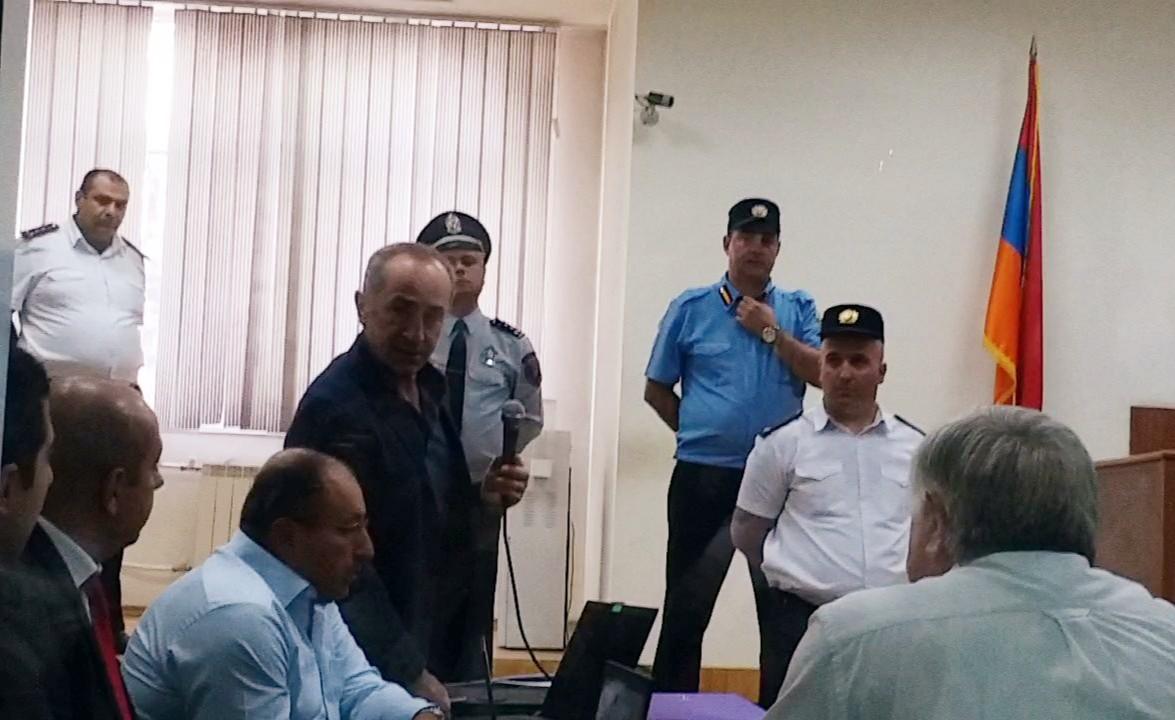 Trial of Robert Kocharyan and 3 Others Implicated in March 1, 2008 Case Begins in Yerevan
The trial of former Armenian President Robert Kocharyan and three other ex-government officials charged with the overthrowing of constitutional order during the post-election protests in Yerevan on March 1-2, 2008 began today at the Shengavit branch of Yerevan's Court of General Jurisdiction.
Today's session mostly dealt with procedural issues, with Judge Anna Danibekyan verifying the identity and other personal data of the defendants.
The other three defendants in the case are Armen Gevorgyan (Armenia's National Security Council Secretary at the time) and two other former government officials (then Armenian Deputy Minister of Defense Yuri Khachaturov and Seyran Ohanyan, who was Chief of the General Staff of the Armenian Armed Forces in March 2008). They too have been charged with usurping state power during the 2008 protests.
Robert Kocharyan, who turned 65 in August, said that he doesn't have a fulltime job.
When asked if he had health issues, the former president said he preferred not to mention them in court.
Seyran Ohanyan told the court that he resides in Yerevan's Vahagni neighborhood and that he receives a pension.
Yuri Khachaturov, in Russian, said that he resides at Yerevan's Azatutyun Avenue.
The court then moved to discuss the matter of whether to involve the relatives and representatives of those who died during the March 1-2, 2008 protests.
Kocharyan lawyer Hayk Alumyan immediately rose and asked the court why the relatives of those who died during the March 1-2, 2008 protests should be included in a trial where the main charge is the overthrowing of constitutional order.
"I deeply sympathize with everyone, but I must stress one thing. No case has yet been held to discuss the murder of the victims. This case is being investigated as we all know by Article 300.1, usurping state power, and there is no one in this case who is more likely to suffer from such a usurpation of state power than the three million inhabitants of the Republic of Armenia. Either that logic should bring three million people here, or there should be no victims here at all," Alumyan said.
The victims and their representatives, however, were involved in the case.
If you found a typo you can notify us by selecting the text area and pressing CTRL+Enter