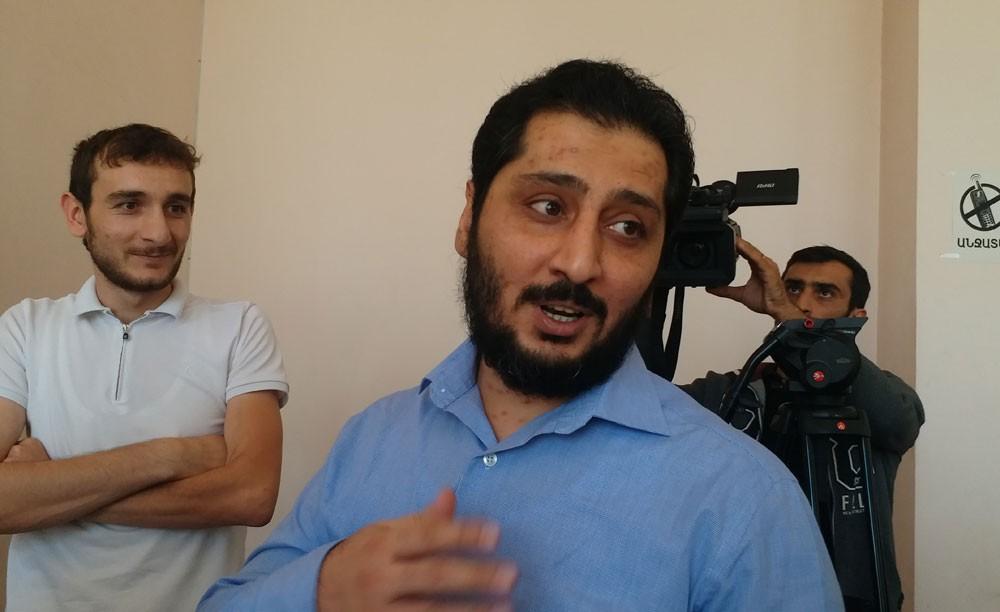 Alleged Ringleader of 2015 "Nork Revolutionaries" Released on Bail
A Yerevan court today released Artur Vardanyan, arrested on November 25, 2015 in Yerevan's Nork District and charged with illegal arms possession and conspiracy to commit a series of serious crimes in Armenia, on one million AMD bail.
On that day, Armenia's National Security Service (NSS) announced it had raided a private house in Nork, arresting nine individuals. The NSS reported that the alleged mastermind of the conspiracy was Artur Vardanyan, a citizen of Armenia living in Spain since 1997.
"I'm very happy. I haven't seen my kids for a long time," Vardanyan told reporters when leaving the court, adding that he was surprised by the decision․
The trial has dragged on in the courts for the past four years.
Six other defendants in the case were released from detention in September 2019.