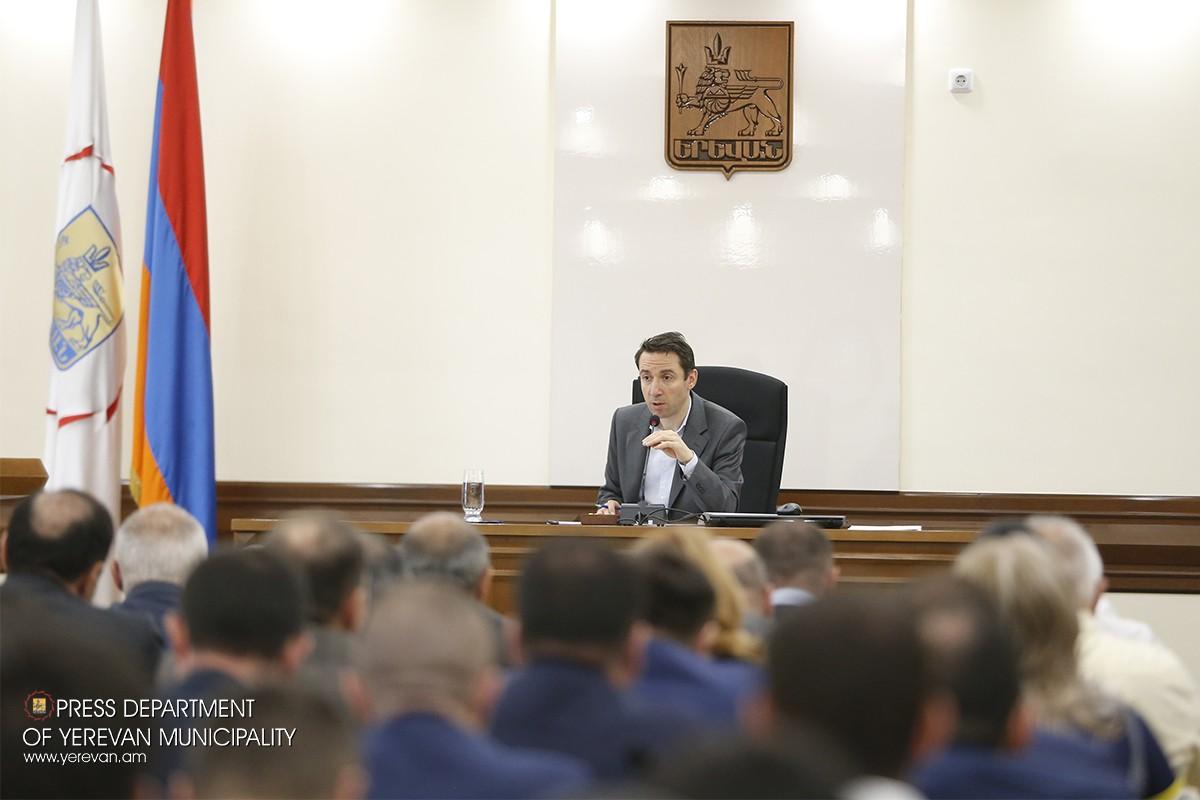 Yerevan Mayor: We're Ready if Sanitek Takes Us to Arbitration Court
Yerevan Mayor Hayk Marutyan says he isn't worried if Sanitek takes the municipality to arbitration court for cancelling its contract with the trash hauler.
The Yerevan Municipality, arguing that Sanitek hadn't fulfilled its contractual obligations to collect and dispose of trash in the Armenian capital, recently voided its contract with the Beirut-based company.
At today's Yerevan Municipal Council session, when asked what contractual obligations Sanitek had violated, Mayor Marutyan responded: "In addition to the heaps of accumulated trash seen by our citizens, there were other actions and processes that cast doubts on the legality of the contract, on the legality of the tender bid, and the relation between Sanitek and the government."
On the arbitration threat, the mayor noted they've had a long time to study the contract in detail.
"However, if Sanitek goes the route of arbitration, we are ready," Marutyan added.
Marutyan told reporters noted that the new garbage disposal facility is being replenished with equipment and staff, adding that 9,000 trash bins would be replaced, and the number of garbage trucks increased to 54.