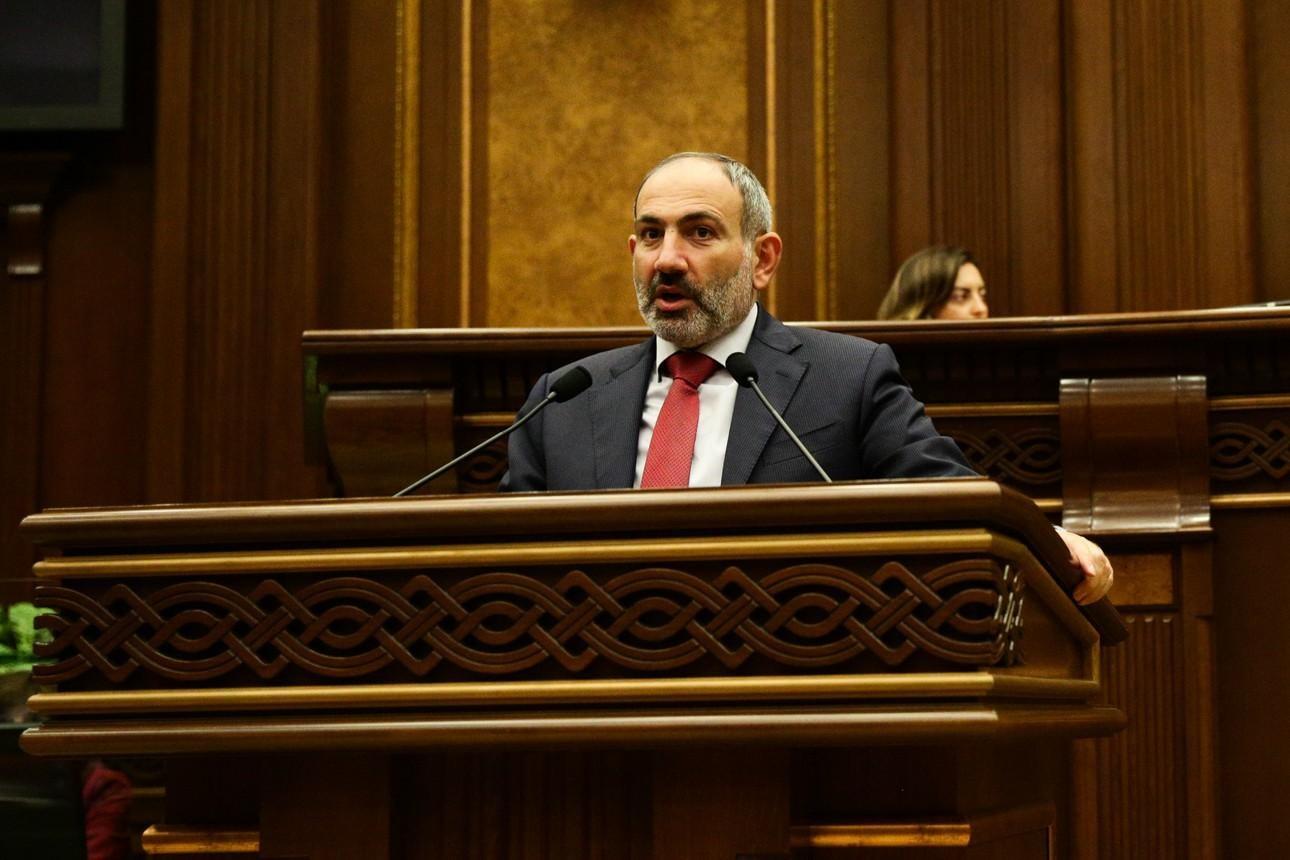 Pashinyan Says July Decision to Increase Ministers' Salaries Was Adequately Debated
Responding to critics that a July 2019 government decision to double the salaries of various ministers was kept secret from the public, Armenian Prime Minister Nikol Pashinyan today, during a parliamentary Q&A session, claimed the issue had been adequately debated both in the National Assembly and with citizens.
Bright Armenia MP Edmon Marukyan, referring to a recent Hetq article on the salary raise, asked Pashinyan if such a decision hadn't violated the law regarding the wages of civil service employees.
"I see a problem here since the decision was taken in secret, without the knowledge of the parliament. Why wasn't the appropriate law not amended?" Marukyan asked the prime minister.
"As a result of the decision, some of the salaries of the people you refer to increased and some decreased," responded Pashinyan, adding that due to last year's debate on paying merit bonuses to officials the parliament reviewed the matter and concluded that there was a discrepancy in the salary levels.
Pashinyan said the July decision was an attempt to set equal pay scales for government employees doing the same job.
"We believe adequate hearings on the matter took place to resolve the problem. If it was done behind closed doors, it doesn't mean that the aim was to keep it a secret from the public," Pashinyan said.
The prime minister said that it is impossible to keep the salaries of ministers a secret since they are public servants who file financial disclosures.
Pashinyan said that his government has created a working group to reform the entire civil service sector.
If you found a typo you can notify us by selecting the text area and pressing CTRL+Enter