Khachpar Residents Say Mayor and Police Framed Them to Cover Up Unpaid Work Scheme
31-year-old Nikola Karapetyan has not attended school since the fourth grade. He's worked at Yerevan's Malatia Market from a young age.
There are eight in the family. Karapetyan is not registered, has no passport or birth certificate. His father died years ago.
According to the Datalex Information System, Nikola Karapetyan was sentenced in 2014 to three years in prison for stealing aluminum and copper boilers from several people's storage rooms. He was released under an amnesty. He had to do public service for three years.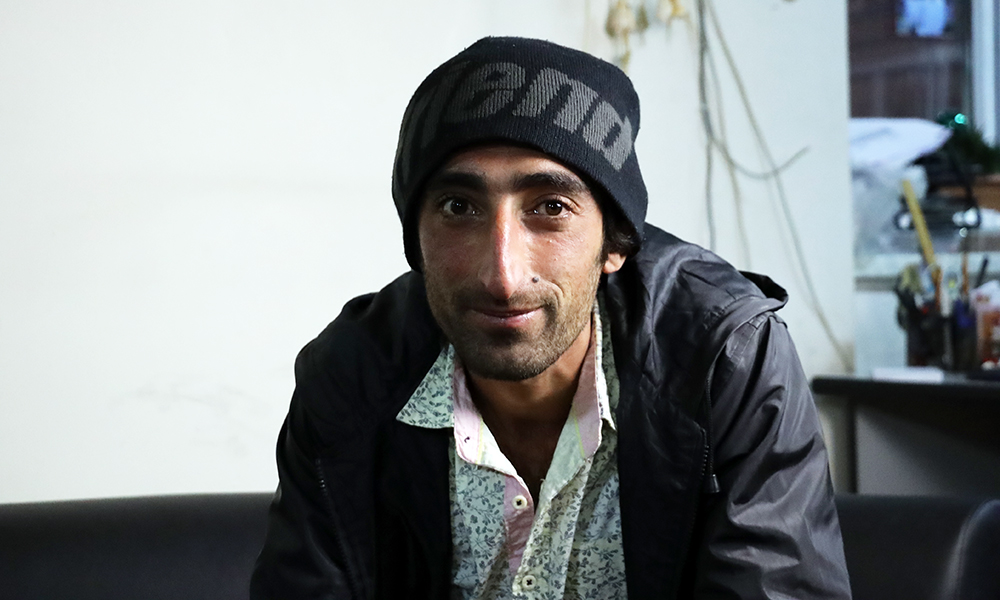 At the time, his family relocated to Khachpar village, in Ararat Province.
Khachpar Mayor Ghazar Martirosyan got some construction and agricultural work for Karapetyan under the guise of "public work".
Karapetyan says he worked on Ghazar Martirosyan's plots and homes but was not paid for years.
That is why the Karapetyan has refused to work anymore. Karapetyan says the mayor threatened to turn the matter over to the police.
In the summer of 2019, Ghazar Martirosyan, who's served as Khachpar mayor since 1996, filed a complaint with the police alleging that Karapetyan had stolen a metal cable and several sacks of wheat worth more than 600,000 drams.
Karapetyan flatly denies the charge.
Since Karapetyan does not know how to write, he went to the police station with a friend who helped him explain that he had not stolen anything.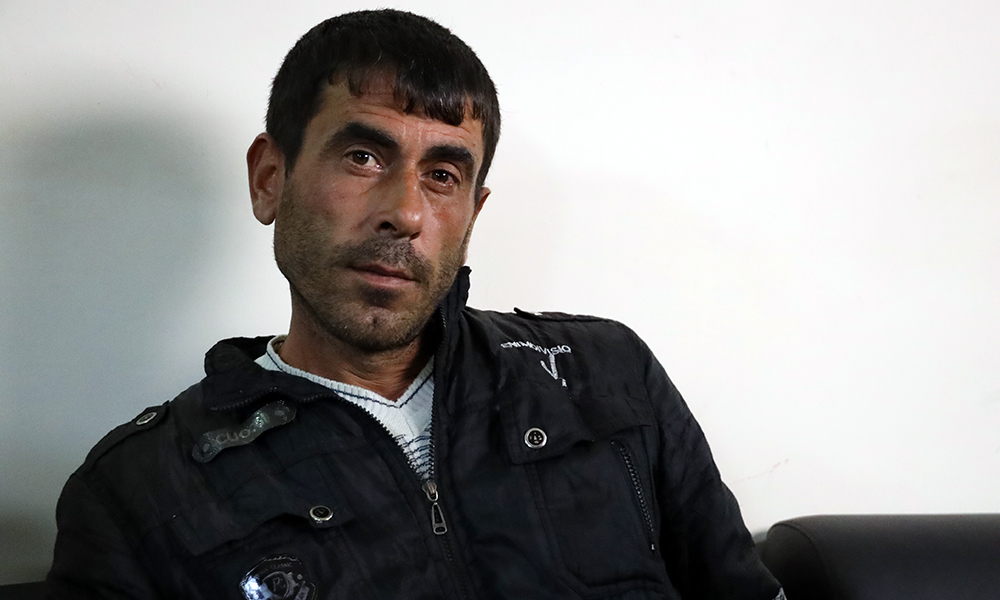 Petros Tonyan worked as a tractor operator in Khachpar.
He claims to have worked for many years on lands belonging to Mayor Martirosyan.
In 1988, with his mother and sister, Petros Tonyan emigrated from Kirovabad (Azerbaijan) to Khachpar.
Tonyan never attended school in Armenia. Rather, he worked on the farm at the age of seven, trying to earn money to support his family.
Tonyan says that Mayor Martirosyan sometimes paid him, but from the community budget, as social assistance.
According to Tonyan, Martirosyan and local police officers had initially convinced him that if he testified that he had committed a robbery with Nikola, they would leave him alone and arrest Nikola.
Tonyan says he was taken to Masis police station in the summer, where a "district chief" hit him and then threatened to throw him into a basement where he would be "dishonored" if he did not confess to stealing, with Nikola, cables and some sacks of wheat from the mayor.
"Out of fear, I said I did it. Just to escape their clutches," says Tonyan, who was summoned to the investigator yesterday to testify again.
Today, Tonyan was standing outside the Government Building in Yerevan holding a placard reading "I Demand Media Coverage".
With assistance from a clerk inside, Tonyan wrote a letter to Prime Minster Nikol Pashinyan detailing the incident.
Tonyan told the government representative and Hetq that he was afraid to return to the village because Mayor Martirosyan and the cops want to create trouble for him
Hetq has informed the police about the incident. We are continuing to study this case and will provide details soon.
Video and photos by Saro Baghdasaryan
If you found a typo you can notify us by selecting the text area and pressing CTRL+Enter