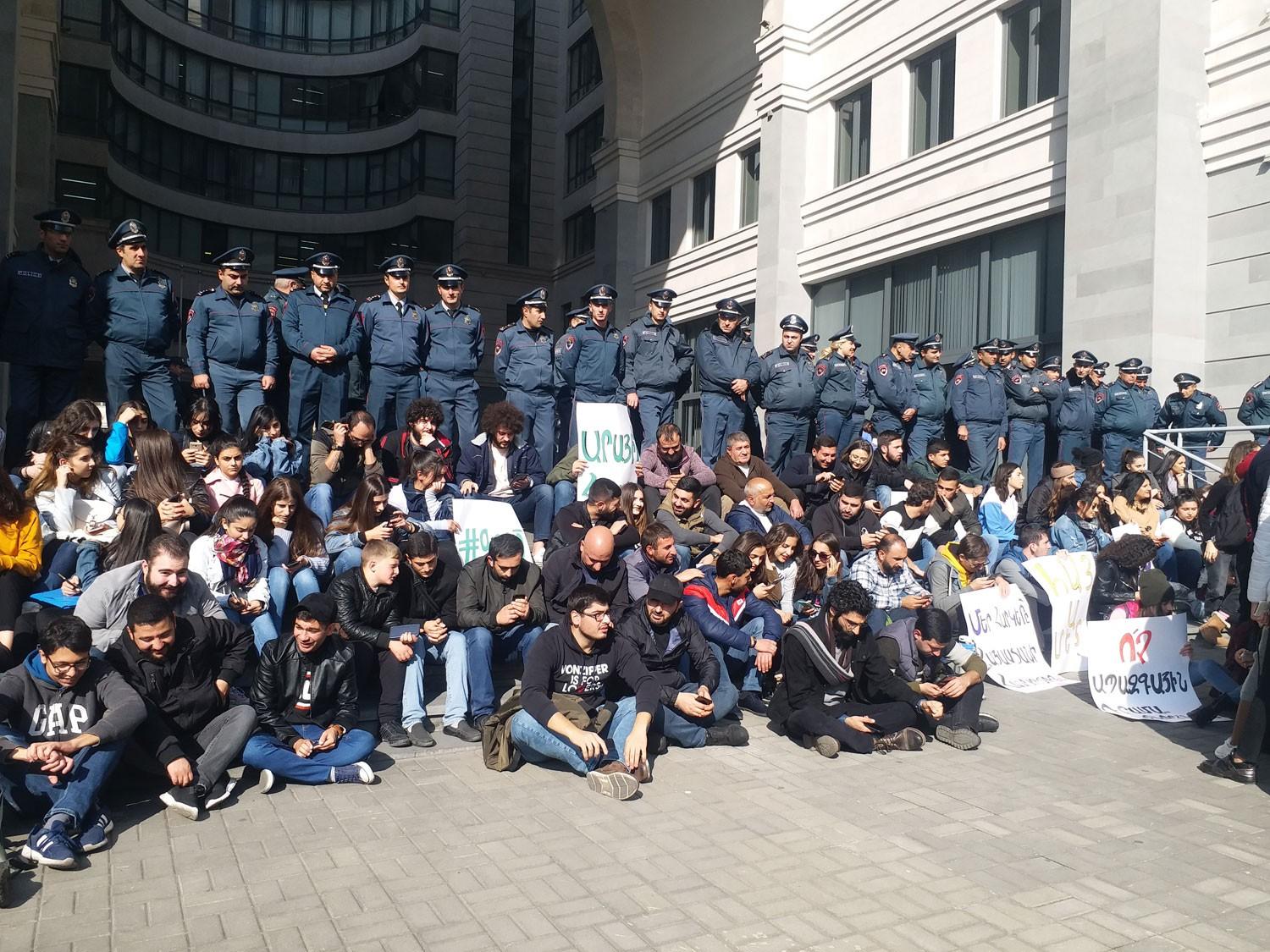 Yerevan Protesters Charge Education Minister with Promoting "Non-Traditional Sexual Behavior"; Demand His Resignation
A group of some 100 people unhappy with the performance of Armenian Minister of Education, Science, Culture and Sport Arayik Harutyunyan staged a sit-down demonstration outside the ministry building in Yerevan demanding his resignation.
The demonstrators include members ARF youth wing, and students and lecturers from different universities in Armenia.
They are incensed that the ministry funded a film called Mel, arguing that the film is not about a weightlifter, but about transgender identity.
A documentary, the film is about Mel Daluzyan, a famed transgender Armenian weightlifter.
The demonstrators also voiced displeasure that the ministry spent AMD 2.7 million (US$5,650) for the November 2 performance, in Yerevan, of an experimental play called "Emotions and the Bell"
A group opposing the play, arguing it promoted unpatriotic and non-traditional sexual behavior, sought to disrupt it. One young protester threw green dye at one of the performers.
A video of the performance caused an uproar on social media, with some accusing the play of promoting satanism.
The demonstrators are also incensed that the ministry recently decided to make Armenian language and Armenian history classes at university programs non-obligatory.
Leaving a cabinet session meeting, Minster Harutyunyan told reporters that he has no intention of resigning and would only do so if he felt he wasn't executing his responsibilities effectively.
If you found a typo you can notify us by selecting the text area and pressing CTRL+Enter