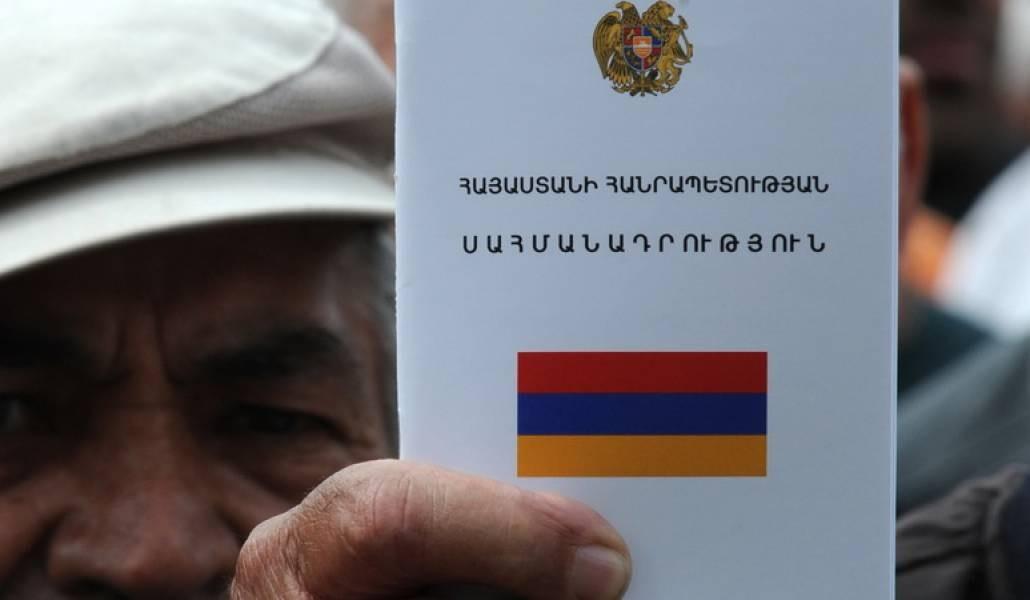 Violating the Constitution: Armenian Officials Routinely Served as Officers in Foreign Companies
Yerevan resident Prof. Armen Melikyan is a surgeon by profession, a Doctor of Medical Sciences and a Corresponding Member of National Academy of Sciences of Armenia.
In 1992, Melikyan was the first to perform endoscopic surgery in Armenia.
In November 2007, Melikyan became an MP from the Prosperous Armenia Party (PAP).
Professor Melikyan entered the parliament because days before, another PAP MP, Ishkhan Zakaryan, (Vice Speaker of the National Assembly in June-November 2007), was appointed Chairman of the Control Chamber. Arevik Petrosyan replaced Zakaryan as deputy speaker and Armen Melikyan, included in the PAP proportional list, received the parliamentary seat.
Two months before becoming an MP, on September 25, 2007, Melikyan and his wife, biologist Yelena Melikyan, formed a 50-50 ownership company called Raff (UK) Limited in Wolverhampton, UK.
The Melikyans' company was registered at the same address (Telling House, Primrose Avenue, Wolverhampton) as Mika (UK) Limited, the company founded in February 2007 by the well-known businessman Mikhail Baghdasarov. This is no coincidence, as Wolverhampton resident Gagik Chobanyan was involved in the registration of both companies.
The Melikyans were not only co-owners of the company, with a £100 charter capital, but also directors. Armen Melikyan was also listed as the secretary.
The latter should have resigned as director and secretary after becoming a deputy in November 2007, but documents from the British Register indicate he has not taken the step, which is a violation of Armenia's Constitution.
The constitution, amended in 2005 and which was in force at the time, states: "A deputy may not engage in entrepreneurial activity, hold a position in state or local self-government bodies or commercial organizations, perform other paid work other than scientific, pedagogical and creative work."
Raff (UK) Limited was a medical company. It should be noted that the Melikyans have also established several medical companies in Armenia. One of them is Rafael Medical Center LLC, which used to operate on Mashtots Avenue, near the Haghtanak Bridge.
Then, in the fall of 2009, Raff (UK) Limited submitted a dormant account to the British Register. This means that the company hadn't shut down, but simply wasn't operating. In 2011, according to the documents, the company was to be liquidated, but the process was suspended.
In November 2011, four years after assuming the Armenian National Assembly deputy mandate, Armen Melikyan resigned.
This not only surprised the press, but also members of the PAP.
However, the basis for an MP resigning is stated in the website of the National Assembly, namely: "the powers of a deputy shall cease if he or she has violated the requirement of Article 65 (1) of the Constitution." And that part, as we mentioned above, defines the restrictions for MPs to hold positions in state or local government bodies and commercial organizations and do paid work.
In the case of Armen Melikyan, grounds for resigning had been in place since November 2007.
However, judging by the fact that in many cases Armenian officials do not declare their foreign property and business, as well as positions in business (in violation of the Constitution), and that such instances remain unknown for many years to relevant oversight bodies, it can be said that in the case of Melikyan it was not even known that he was the director and secretary of the British LLC.
Mushegh Petoyan got the parliamentary seat vacated by Melikyan.
In January 2012, Armen and Yelena Melikyan resigned as Raff (UK) Limited's directors and secretary. They were replaced by Wolverhampton resident Raffi Chobanyan, who is in fact linked to Gagik Chobanyan.
The business of the LLC has also changed to accounting and auditing activities.
It should be noted that the company was later transferred to other persons as property, but its name was not changed. In November 2017, Raff (UK) Limited was liquidated.
Hetq has provided ample evidence that many Armenian officials saw fit to serve as officers in commercial companies which they own overseas, in stark violation of the Armenia's Constitution. Here, we're not even talking about those officials who fail to disclose their business and property interests.
We have recorded many such cases, particularly in the Czech Republic, which can be found at this link.
If you found a typo you can notify us by selecting the text area and pressing CTRL+Enter