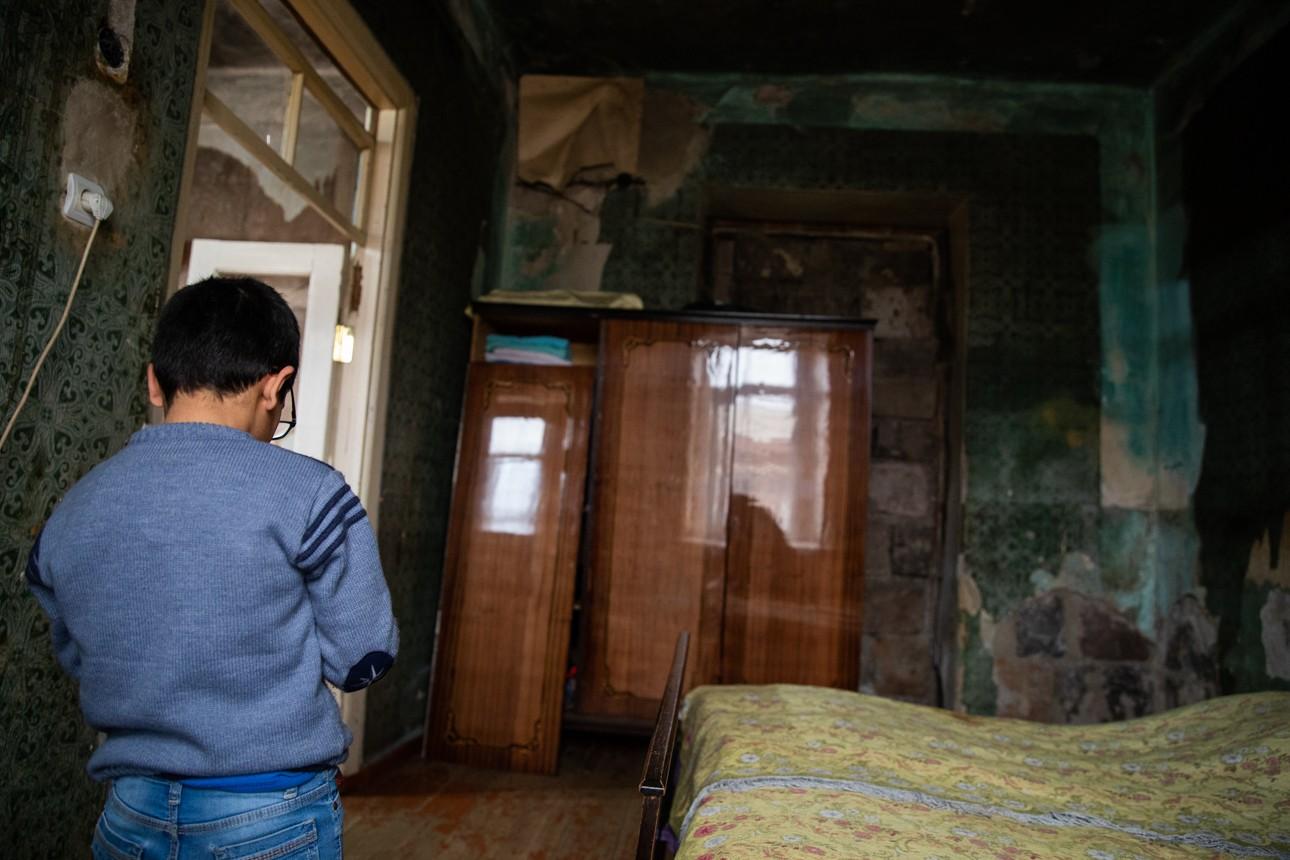 Gyumri Family of Four Survives on $105 Monthly: "We have to publicize our plight"
Gayaneh Mkrtchyan, her daughter-in-law, and her two underage grandchildren have no permanent place of residence.
All four are temporarily living in a Gyumri house owned by Mkrtchyan's brother.
Gayaneh Bzhshkyan, Mkrtchyan's daughter-in-law, is still married to her son Arman. He's now off in Russia, working. It appears he doesn't want anything to do with his wife and two kids back in Armenia.
The four of them occupy three rooms in the Gyumri house. The rest are empty.
Photo: Gayaneh Bzhshkyan and Gayaneh Mkrtchyan
There are no doors or furniture in the Gyumri house. They use a wood stove to heat the space. This winter, they had no money to purchase wood.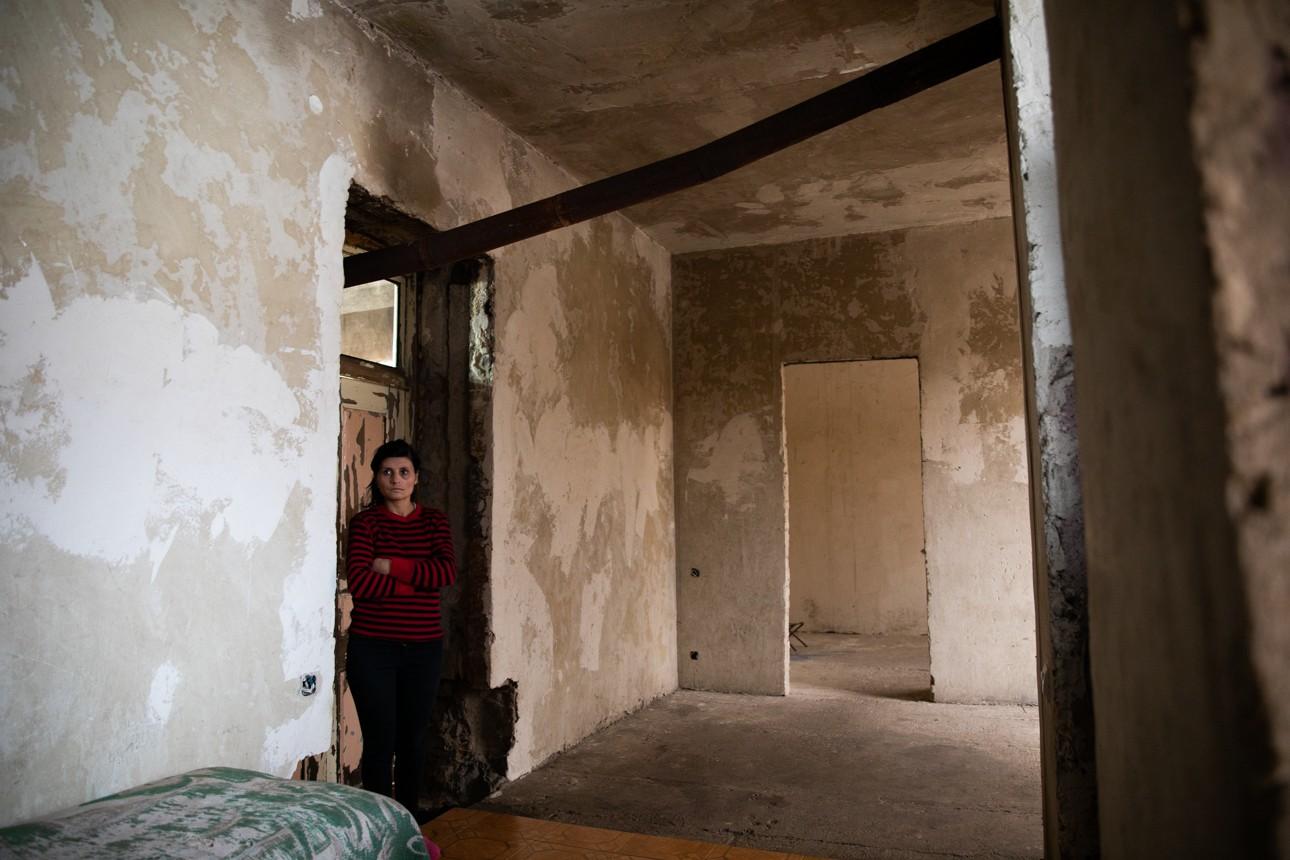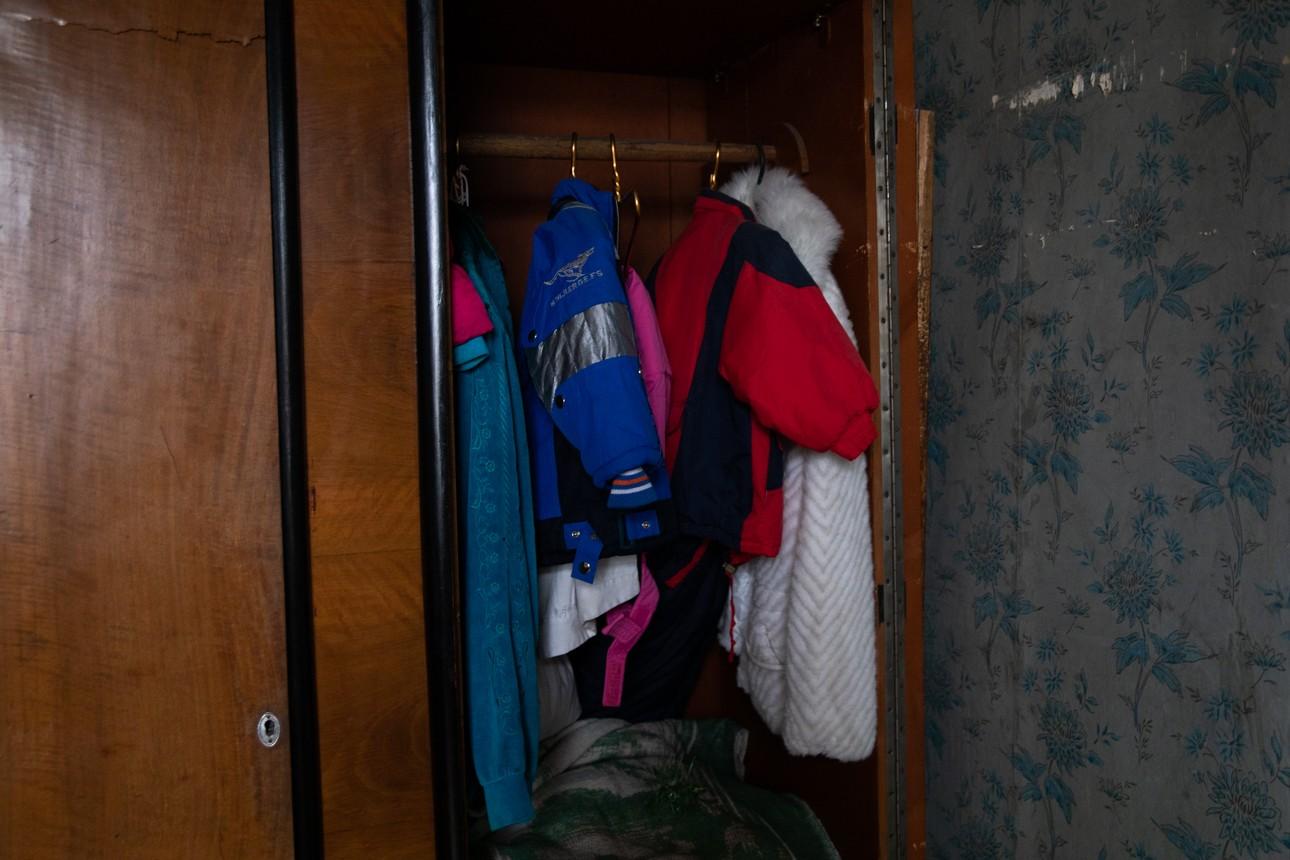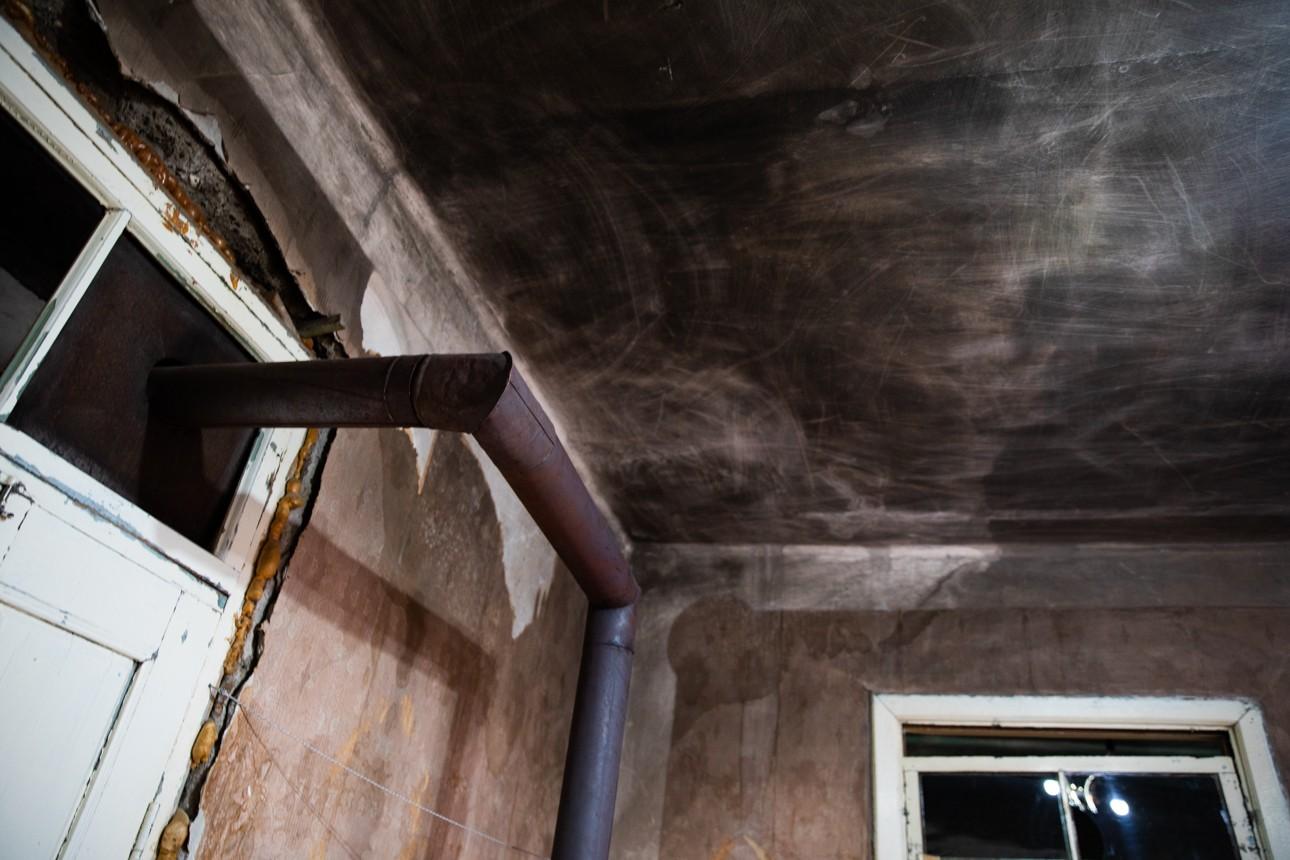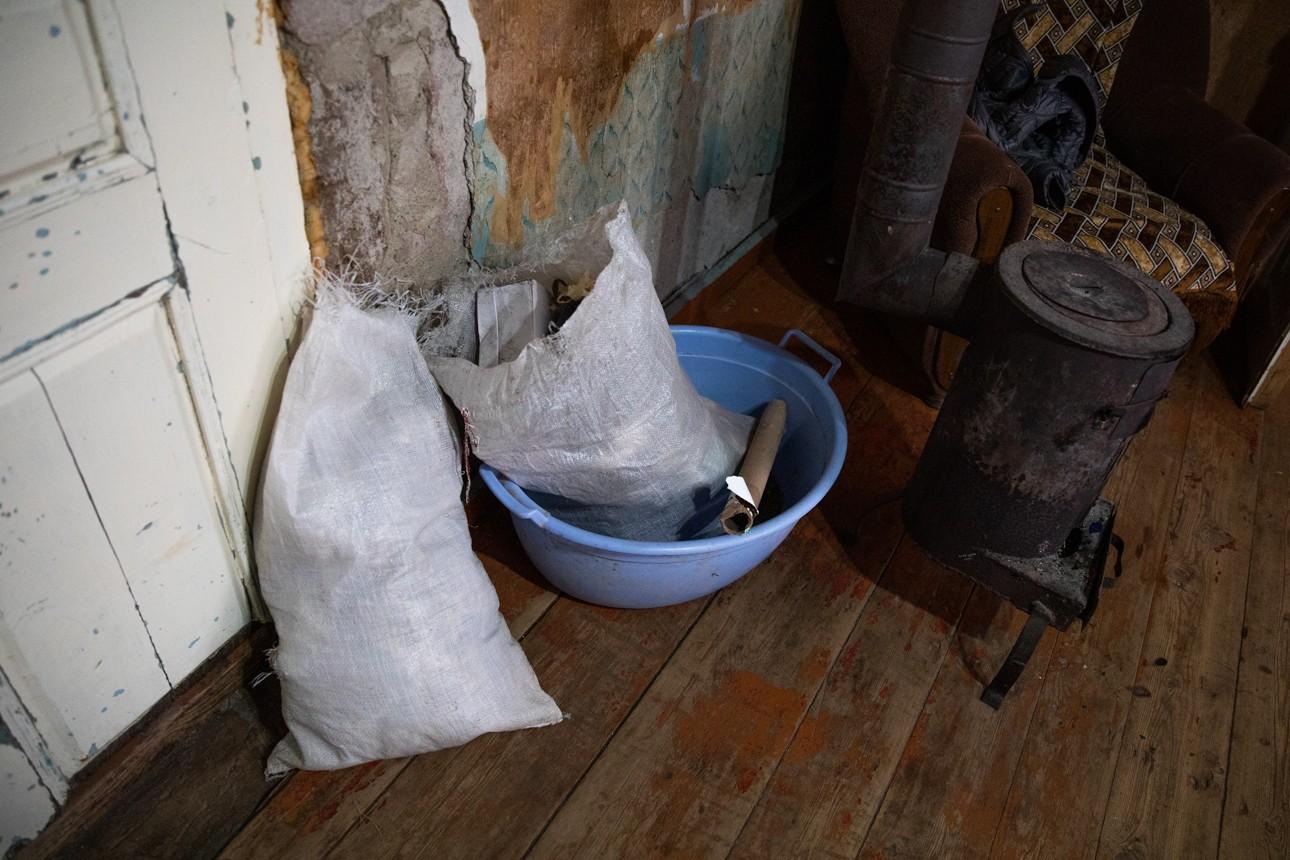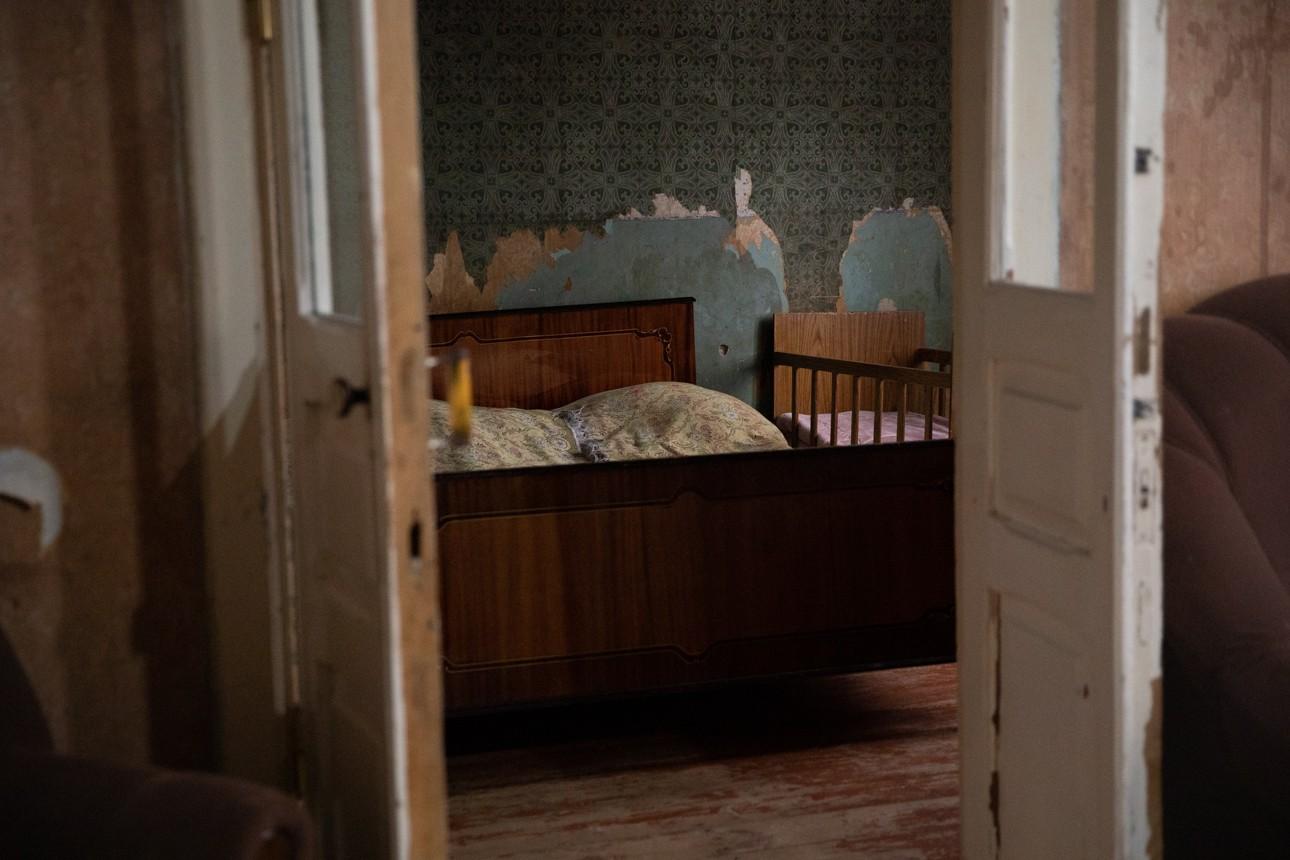 "I lost my husband in the 1988 earthquake and was left alone to raise my two children. My brother wasn't living in this house, so we moved here," said Mrs. Mkrtchyan.
Mkrtchyan's daughter got married and now lives in Russia. Mkrtchyan's son Arman used to live with his mother and wife in Gyumri. After getting married, Arman went to Russia to work.
"I don't know what happened, but the connection slowly faded. He (Arman, ed.) rarely came to Armenia. He used to send money. Now he doesn't," said Mrs. Mkrtchyan.
During our visit, Mrs. Mkrtchyan said her son had returned but did not want to stay with his family. He had come to renew his passport.
"Last time I talked to him, he told me that he would go back to Russia in a few days and that he was not going to return," Mrs. Mkrtchyan said.
She doesn't know if her son has formed a new family in Russia, but suspects this is the reason for his staying aloof from the family in Armenia.
One of the grandchildren is in the fourth grade. The child wears glasses because a few years after he was born with visual problems. Medical treatment of the child was possible only in Yerevan.
Due to the lack of medical treatment, they applied to different organization. They once received 10,000 drams from the Shirak Provincial Administration to cover the cost of traveling to Yerevan.
Gayaneh Bzhshkyan says the school claimed that the child had mental health issues. But due to health problems, the boy was unable to regularly attend classes and was lagging. The allegations of mental health problems turned out to be baseless.
The child now attends the Gyumri Community Care Center for Children. Specialists work with him and he feels better psychologically. He has begun to attend classes, but his health issues have not yet been fully resolved.
The second grandchild is 3 years old and attends preschool.
Arman and Gayaneh did not register their marriage; Arman did not want to, but he has recognized his paternity. Thus, there's no legal point for a divorce. Mrs. Bzhshkyan is on her own, to fend for herself and her children. Her parents have since passed away. Her brother and sister are married, living in Gyumri with their families.
Bzhshkyan, 33, has no work experience. "I've tried to find a job, but I don't have any professional education. Besides, the children are still young and need care," she says.
Mrs. Mkrtchyan is the only one working. She has a job at a bakery and was making 2,000 drams daily. "My health doesn't allow me to work twelve hours or more a day like I used to. I mainly work part-time," she says, which means she's now earning less.
The family also receives 25,000 drams monthly in social assistance from the government. Thus, in total, the family of four survives on around 50,000 drams ($105) every month. Mrs. Mkrtchyan says her nephew helps financially when possible.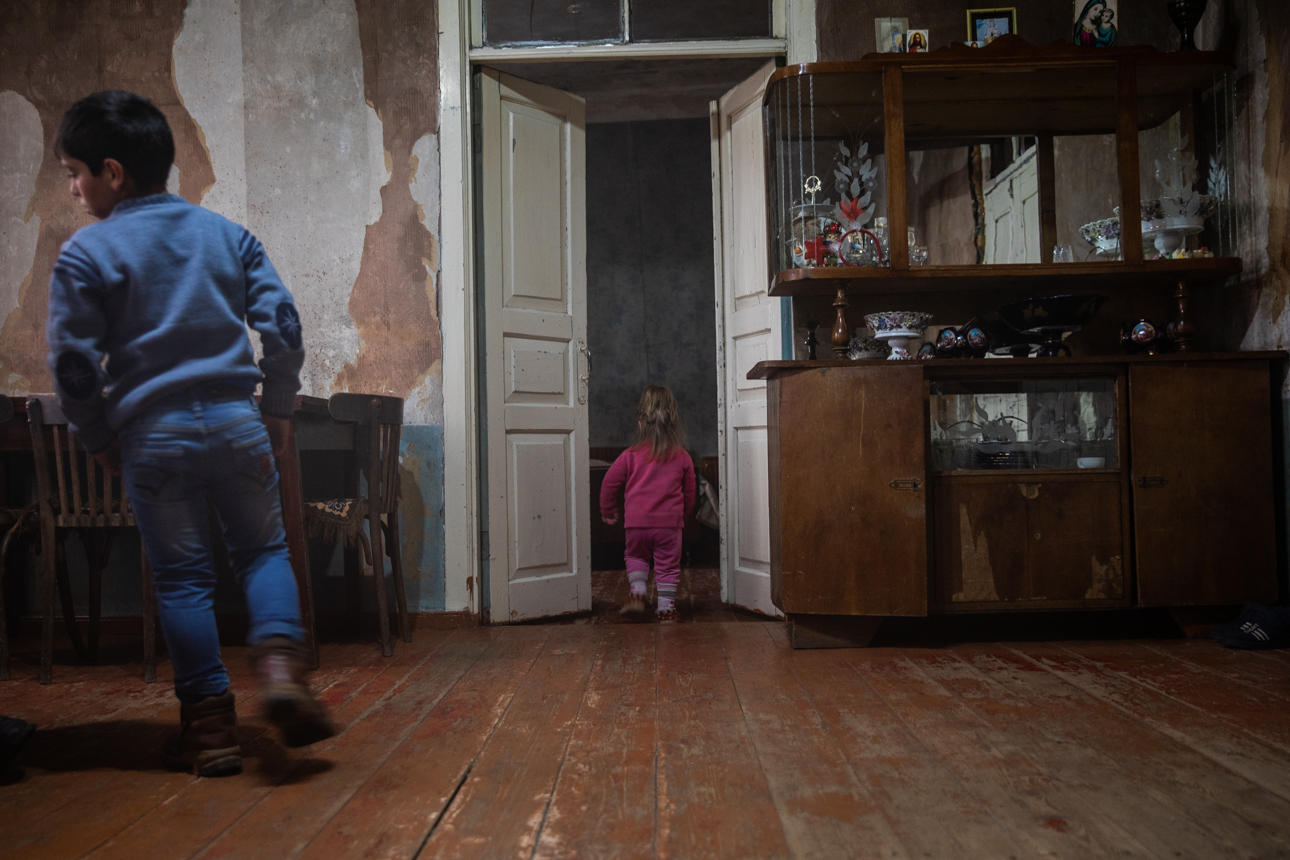 As we were leaving, Mrs. Mkrtchyan confessed, "We have decided to publicize our plight because we have no recourse."
Those wishing to assist this family can write to us at [email protected] or call the Hetq office at 010-56-33-63.
--------
Follow Samson on Twitter: @mrtrsyns
If you found a typo you can notify us by selecting the text area and pressing CTRL+Enter