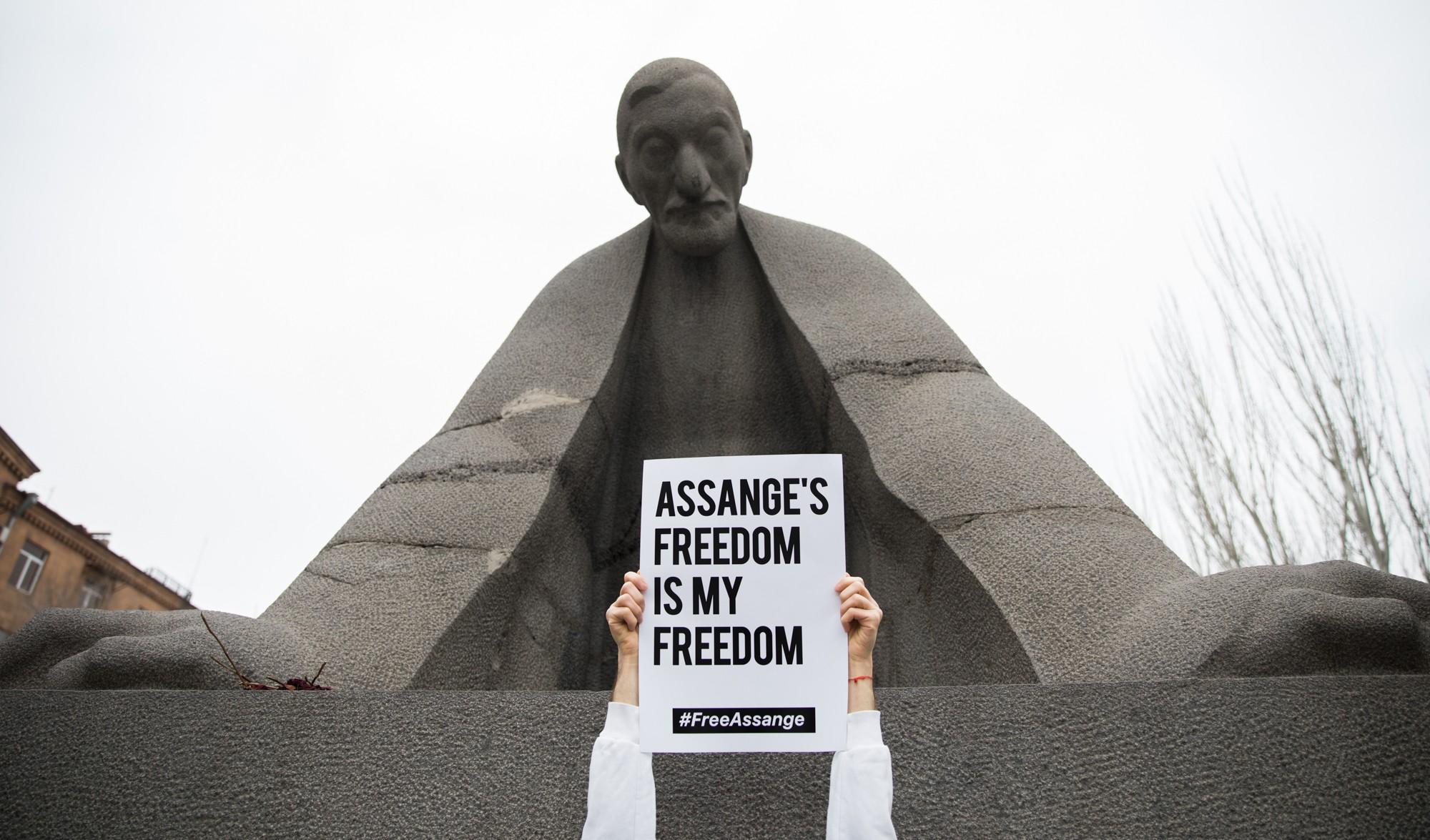 Supporters of Julian Assange Demonstrate in Yerevan; Want Freedom for WikiLeaks Founder
Supporters of Julian Assange, the Australian editor and activist now jailed in England and facing extradition to the U.S., staged a demonstration today in downtown Yerevan calling for his freedom.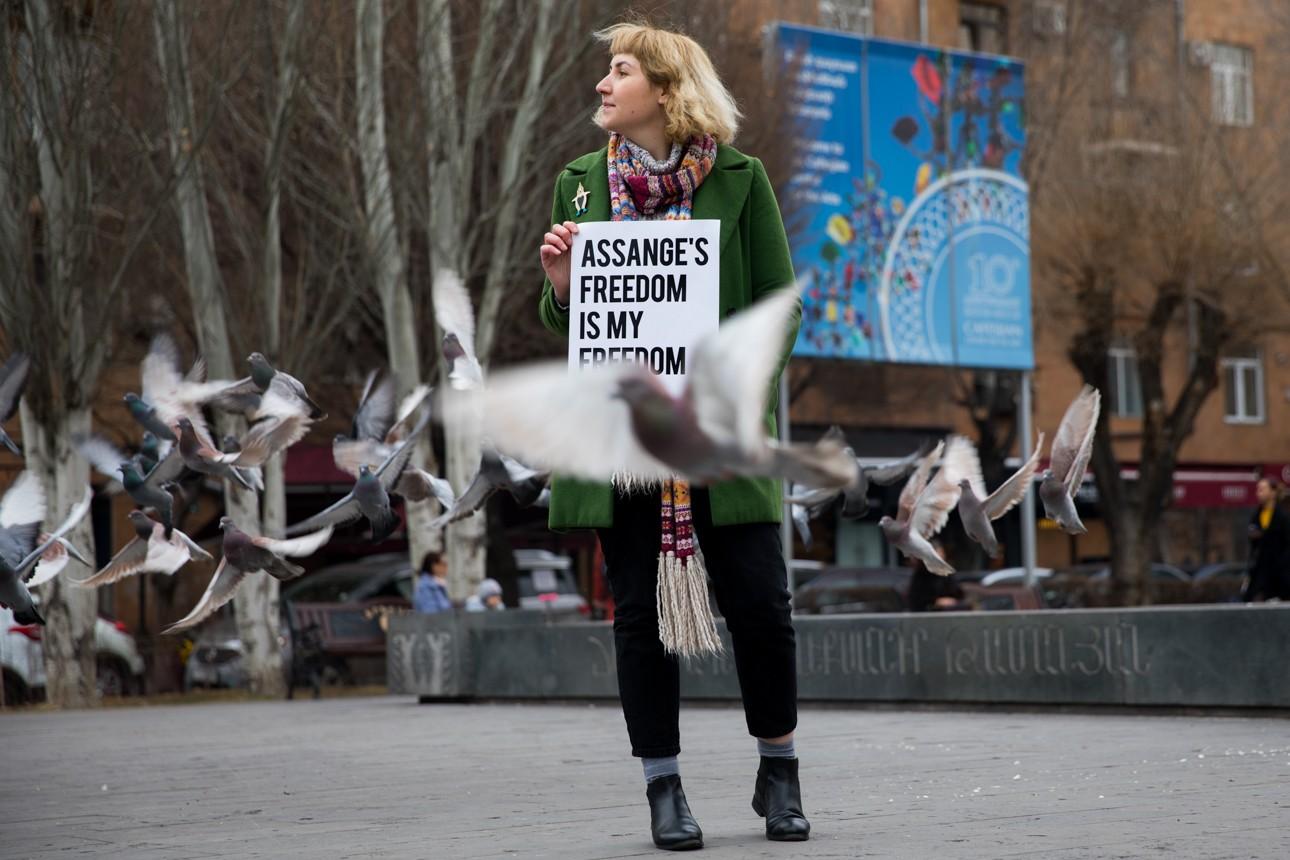 The demonstrators urged passersby at Yerevan's Cascade Park to have their pictures taken holding posters proclaiming "Assange's Freedom Is My Freedom".
Lilit Margaryan, one of the demonstration organizers told Hetq that similar demonstrations in support of the WikiLeaks founder are being held across the globe today as Assange's extradition trial kicks off today in London.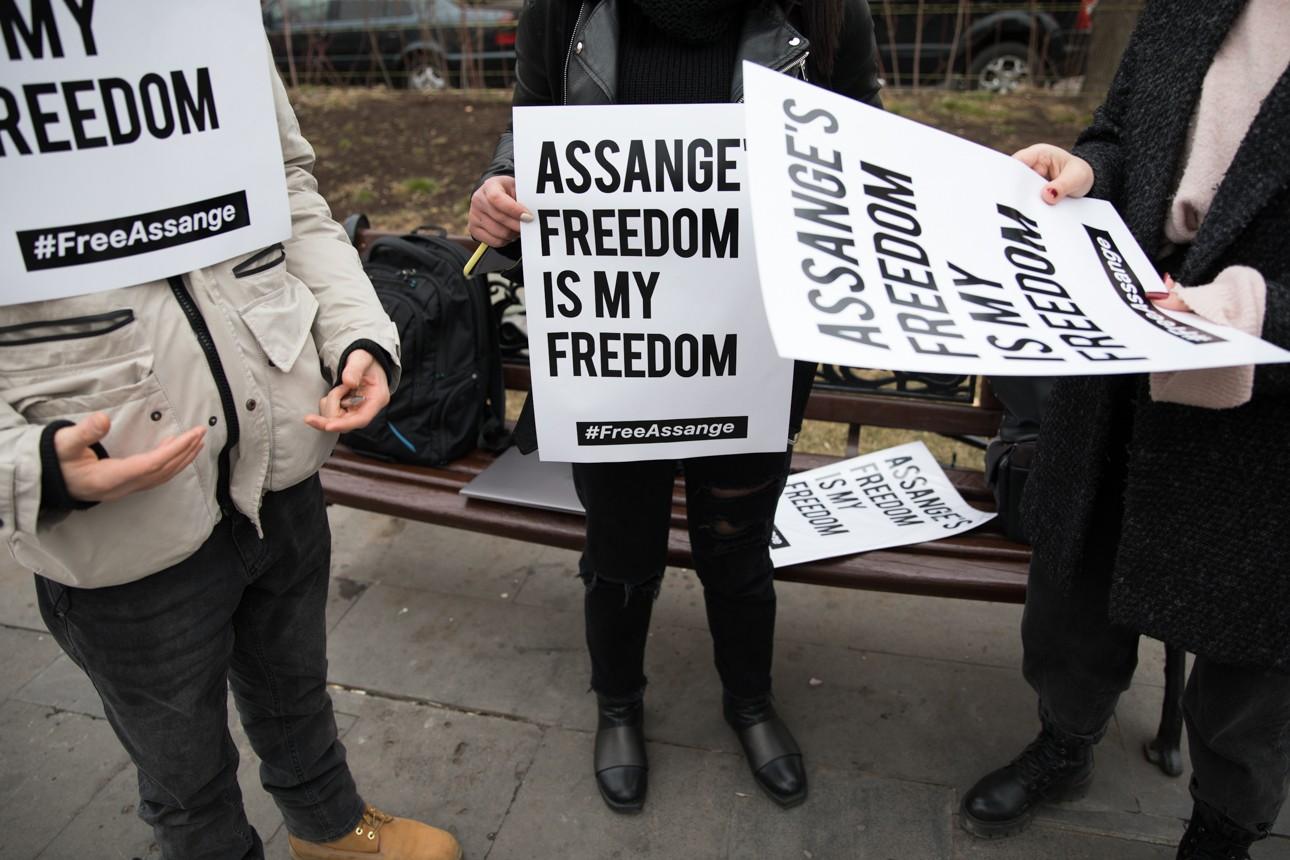 "Today there will be protests in some twenty countries around the world. People will be photographed with 'Assange's Freedom Is My Freedom' posters with corresponding social media hashtag posts. We want to contribute to this effort. Those who are willing get photographed with the posters. We post the photos on our event page," Margaryan said.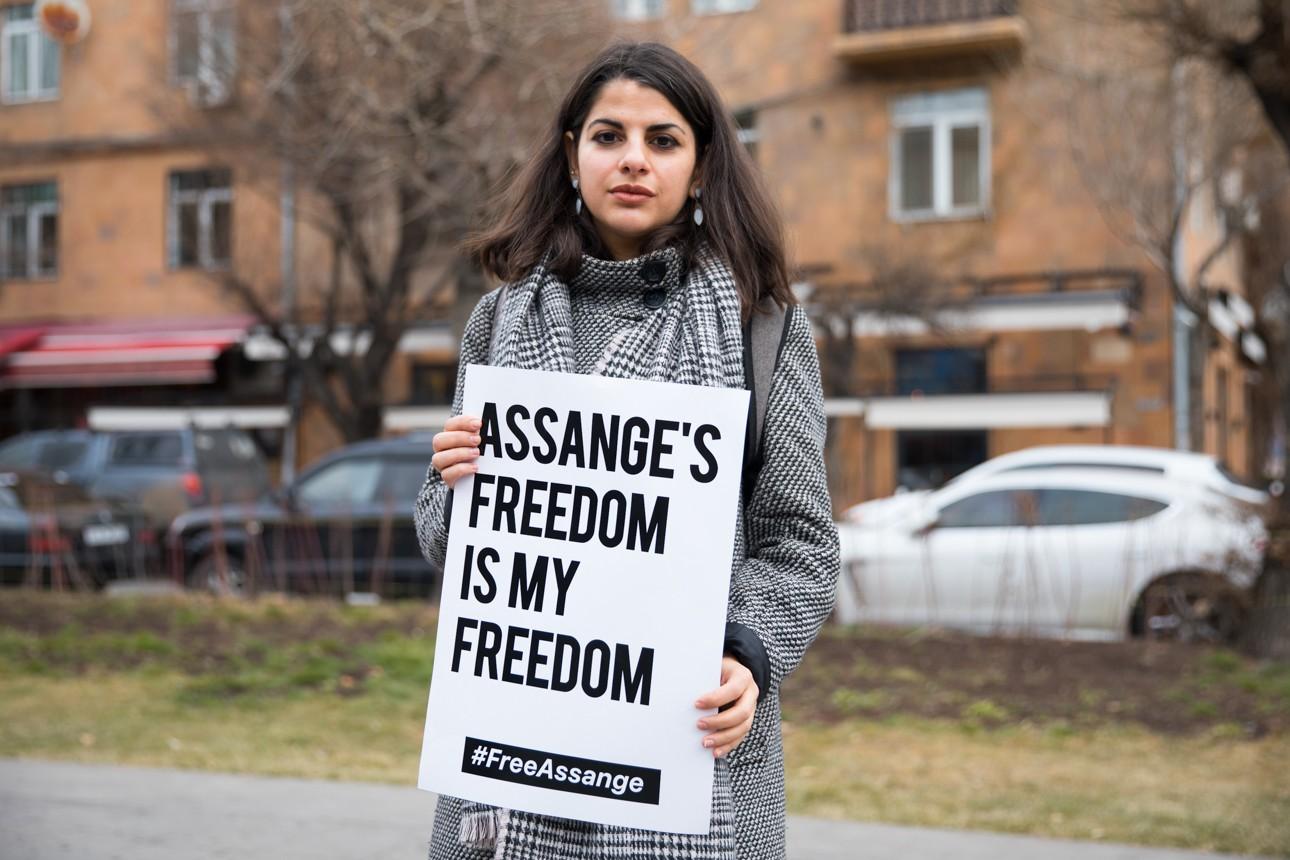 Assange, 48, faces eighteen charges of attempted hacking and breaches of the Espionage Act in the U.S. linked to the publication of hundreds of thousands of diplomatic cables and files covering areas including US activities in Afghanistan and Iraq.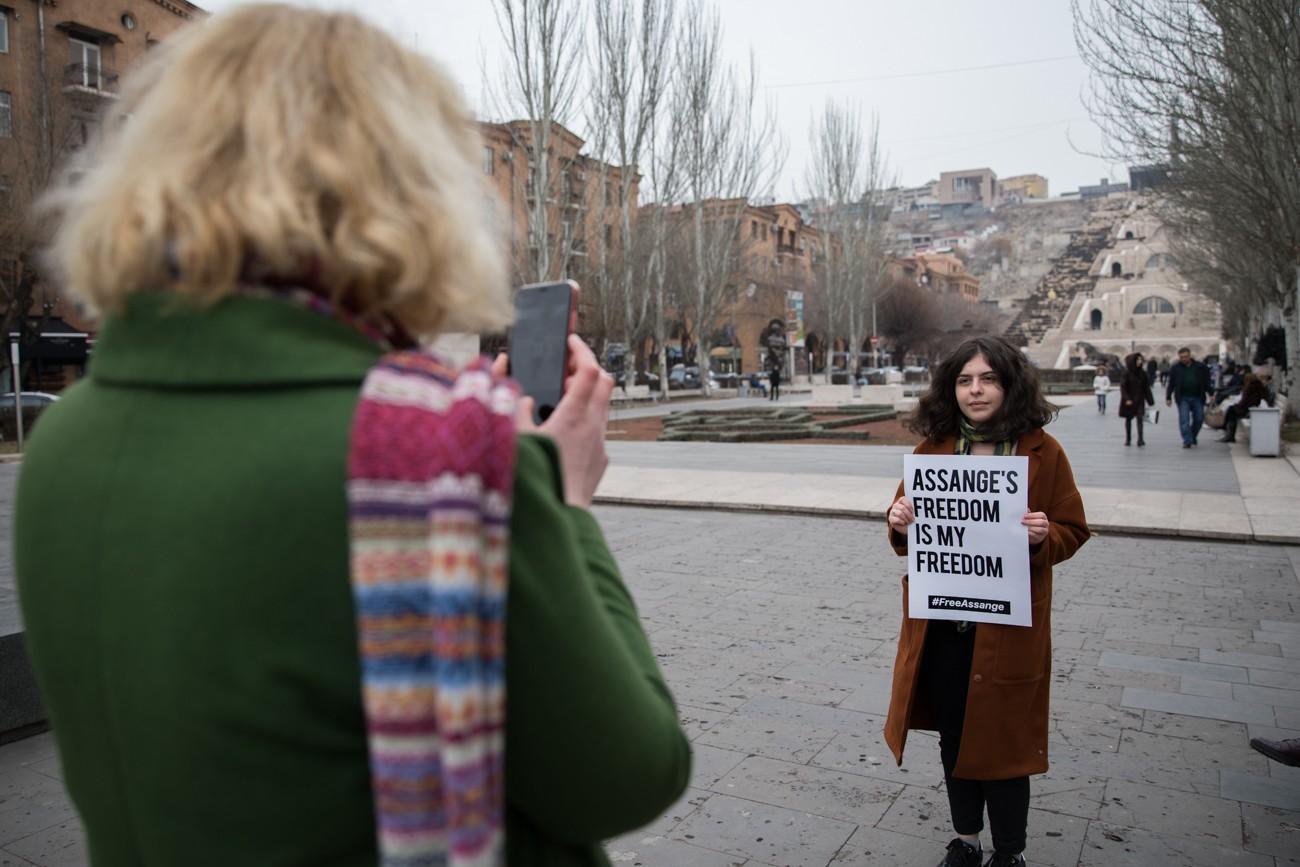 If found guilty, Assange could face a 175-year prison sentence.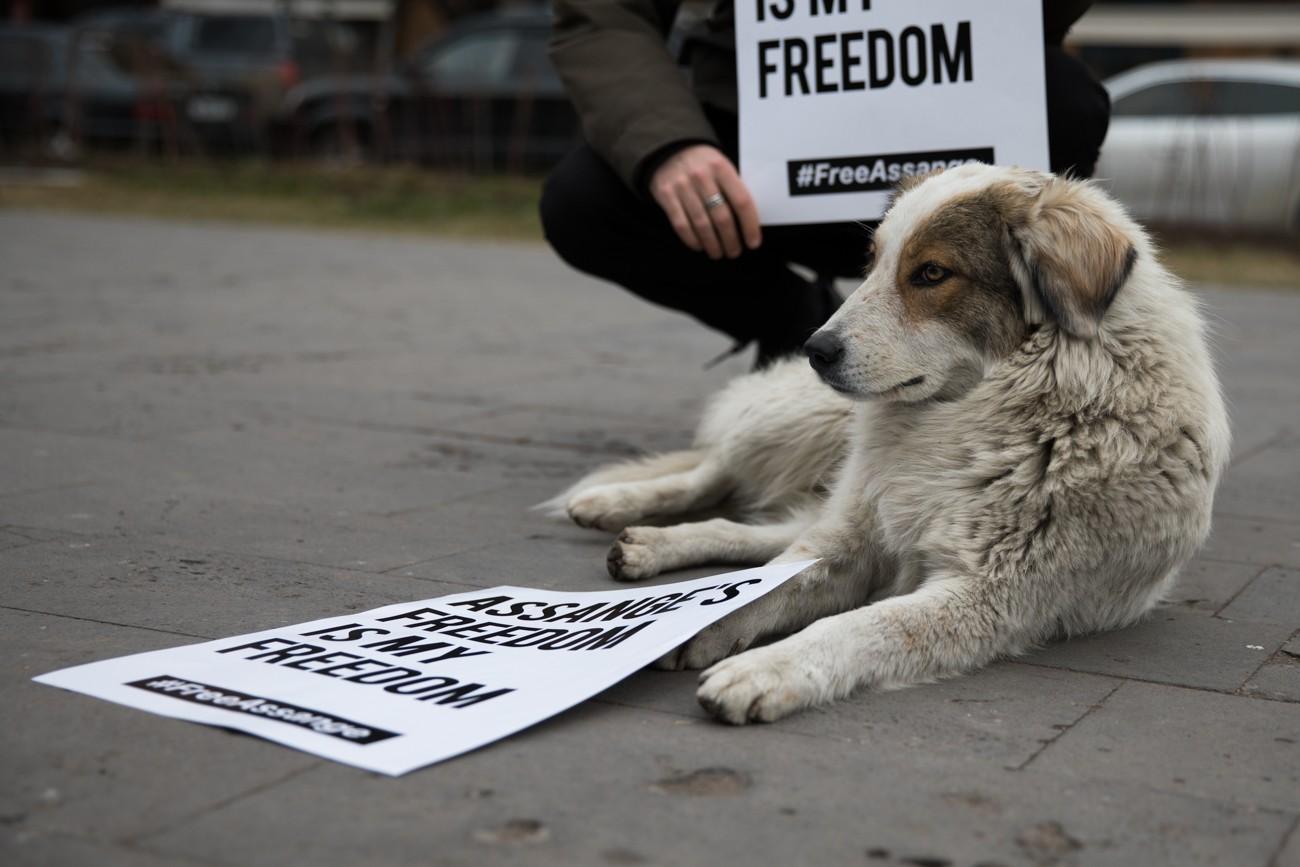 "90% of people are unaware of the issue. We must tell them the whole story. It's good that afterwards they want to know more and say they'll read about it on the Internet and follow developments. The demo raises awareness," said Lilit Margaryan.
If you found a typo you can notify us by selecting the text area and pressing CTRL+Enter