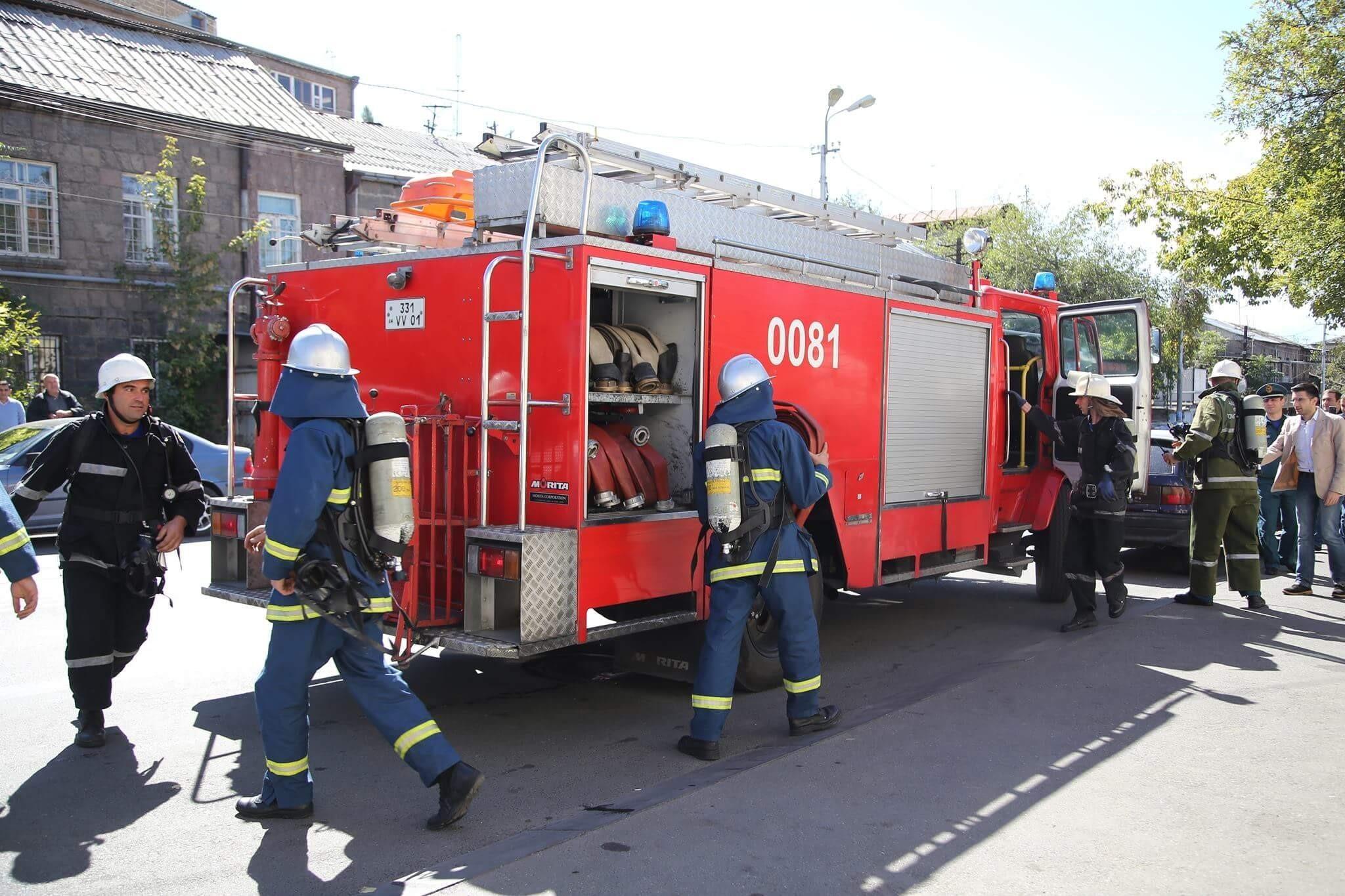 Member of Armenia's Rescue Service Test Positive for Covid-19
Vrezh Gabrielyan, who heads the Rescue Service of Armenia's Ministry of Emergency Situations, reported today that a member of the Service's Yerevan brigade has tested positive for Covid-19.
Gabrielyan said that eleven individuals who had come into contact with the infected Service employee have been isolated in the town of Lusakert.
Gabrielyan said that since Service employees work with the populace daily, they are checked for elevated temperatures several times a day.
Gabrielyan noted that he is trying to make all Service brigades prepared to handle any natural or man-made disasters during the coronavirus epidemic.
In each province, five-person specialized anti-virus units have been created in each brigade that can be called upon to provide additional help when needed.
We have 295 trained people who have received instructions. They all have appropriate gear and protective equipment, and will be able to respond if necessary," Gabrielyan said.
Deputy Minister of Emergency Situations Armen Harutyunyan told reporters that since the March 16 State of Emergency, the ministry's hotline has received 286 coronavirus-related calls.
Harutyunyan said that disinfectant crews are working throughout the country.
Starting a six tomorrow morning, public spaces will be disinfected twice daily, especially bus stops," said Harutyunyan.
He said that ministry vehicles have transported some 400 people known to have come into contact with coronavirus carriers to isolation wards.
Harutyunyan said that the Service also provides psychological counseling to those infected and their family members.
If you found a typo you can notify us by selecting the text area and pressing CTRL+Enter