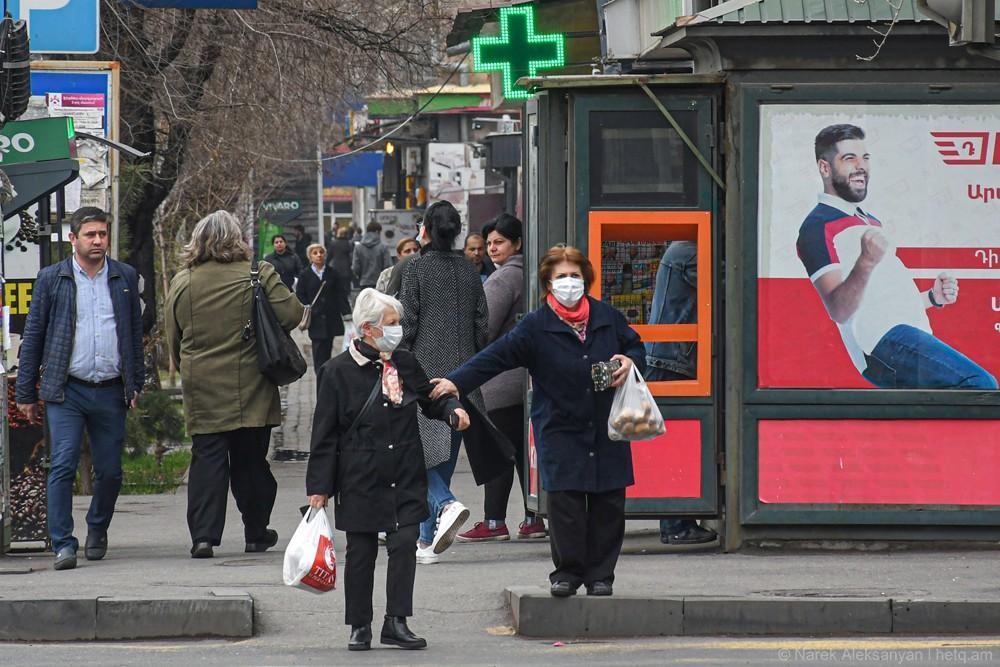 Armenia: Parliament Passes Bill to Fine People 10,000 AMD for Not Carrying a Face Mask
Armenia's National Assembly, at a specially convened session today, unanimously voted in favor of a government bill that, among other things, would allow law enforcement to fine individuals 10,000 drams ($21) for not carrying a face mask while outdoors
The bill would not require people to wear the mask while outside, just to have one.
When asked by Prosperous Armenia MP Sergey Bagratyan why the government isn't fining people without masks in enclosed spaces, Danielyan said that in such cases the business owners are fined, not the individual.
Danielyan said that individuals need to have a face mask on hand so that they can put it on when entering a store or other enclosed space.
Danielyan said that the masks needn't be store bought and could only be fashioned at home, just as long as they covered a person's nose and mouth.
Passengers riding Yerevan's buses must wear a face mask.
The bill, introduced by Deputy Minister of Justice Vahe Danielyan, also decreases the fines for violating other clauses of the state of emergency declaration.
The bill is scheduled for a second reading later today.
If you found a typo you can notify us by selecting the text area and pressing CTRL+Enter