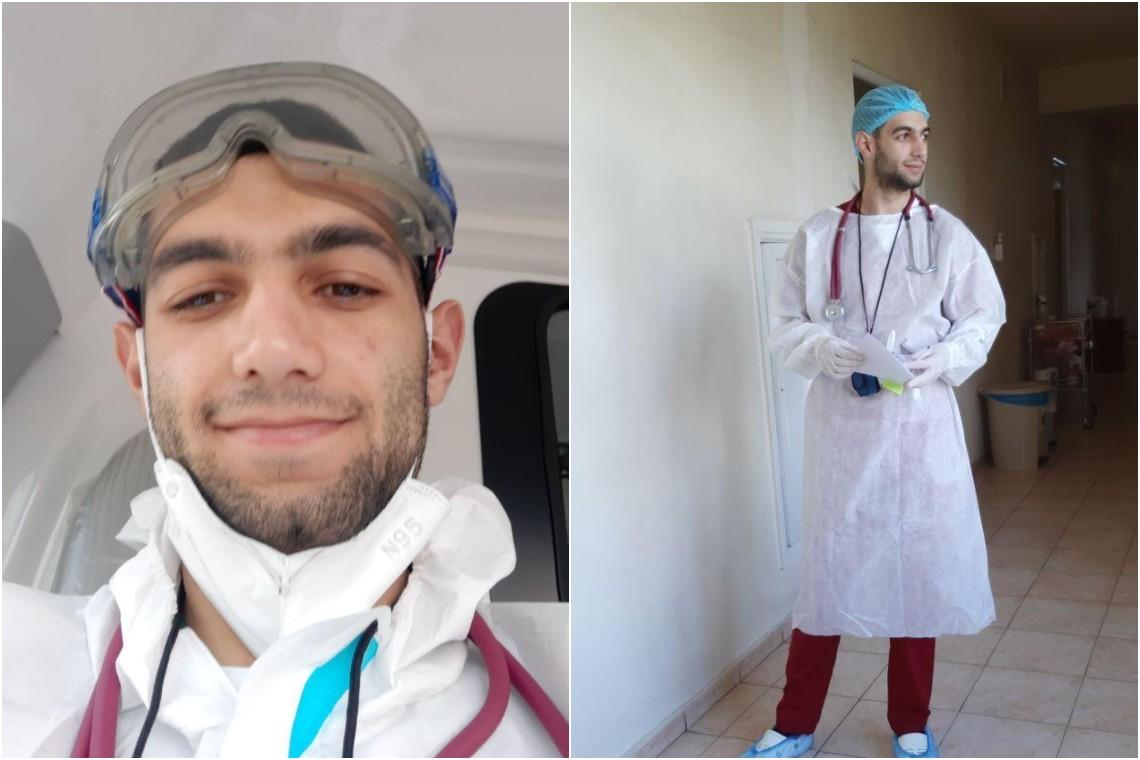 Yerevan Medical Student Vahe: A Covid-19 Frontline Volunteer
For the past two months, 20-year-old Vahe Grigoryan has been volunteering every day at Yerevan's Nork Infectious Disease Hospital.
Vahe says that future doctors like him need no special impetus to volunteer during the ongoing coronavirus crisis in Armenia.
He perceives volunteering more as a professional duty to help people. In addition, he says that every time he helps the doctors and the medical staff, he feels a sense of satisfaction knowing that he is doing a useful job.
Vahe, a native of Shirak's Toros village, is a third-year student at the State Medical University in Yerevan.
The young man gained his first experience as a volunteer last year, at a summer internship for medical students. The internship lasts usually lasts for two to three weeks, but Vahe stayed on for two months.
His first stint as a volunteer was at the intensive care unit at Yerevan's Mikayelyan University Hospital.
"From the very first day, I kind of fell in love with hospital life," says Vahe, adding that he wants to become an anesthesiologist-resuscitator, although he still has a few years to make a final decision.
At the beginning of the 2020 academic year, Vahe started volunteering again, this time at the Defender of the Fatherland Rehabilitation Center and the Cardiology Department at the First University Hospital for wounded and disabled soldiers.
Vahe says that his 24-hour tours in the intensive care unit and the fact that he spent three or four days a week in the hospital gave him a lot of experience and knowledge.
"When the Ministry of Health announced that it was recruiting volunteers due to the coronavirus, I immediately registered without thinking," says Vahe.
On March 30, he visited Nork Infectious Diseases Hospital for the first time and was immediately conscripted as a volunteer. The hospital staff welcomed him and the other volunteers with open arms.
"I still do not consider myself a doctor, but I think that doctors are the lifeblood is the lifeblood of a society experiencing disasters, epidemics and other crises," says Vahe.
The workload at Nork's Infectious Diseases Hospital is great and complicated. Vahe says that wearing special clothes, masks, and glasses for several hours, especially in hot weather, is a big challenge. It's second nature to him now.
The medical student stresses the importance of the psychological training of doctors to provide much needed emotional assistance to patients.
Isolation is a great psychological stress for patients. The soothing words of medical professionals are very important when patients are confined in a room for a long time and can't get out, when they feel guilty about infecting family members and friends.
Vahe says that he's had little difficulty in communicating with patients, even those that are considered problematic. He says that all must be treated with human understanding and patience.
Vahe was also infected with the coronavirus. He's at a loss to say where he contacted the virus, at the hospital or on the outside where some individuals are lax when it comes to adhering to safety regulations.
"I think it's pointless to argue with irresponsible people or those who don't believe. You can't prove anything to them until they see it with their own eyes."
Vahe soon recovered from the illness. He a slight fever for two days and did not need to be treated at a hospital. A few days later, he returned to the hospital as a volunteer.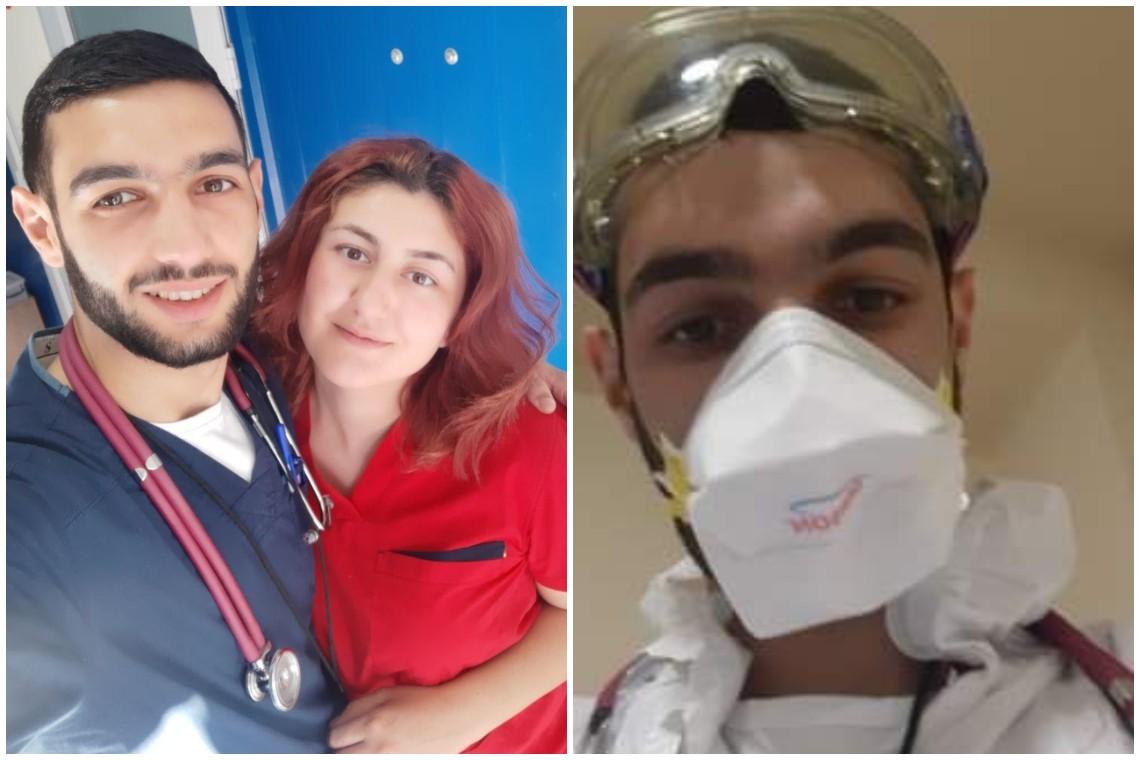 He doesn't complain about the difficulty of combining his volunteering work and studying, something that intensifies during the exam period.
Vahe says that his instructors look favorably on his volunteer efforts but never use it as a factor come final grading.
Studying well and preparing for exams are mandatory conditions for becoming a good specialist.
While Vahe can't say how long the epidemic will last, he's ready for the long haul.
"I will be here, as a volunteer, for as long as it takes. All of us are ready for what's ahead. What's important is that the public can assess the situation correctly and take the issue of overcoming the epidemic seriously."
(Middle photo shows Vahe with a hospital nurse)
If you found a typo you can notify us by selecting the text area and pressing CTRL+Enter