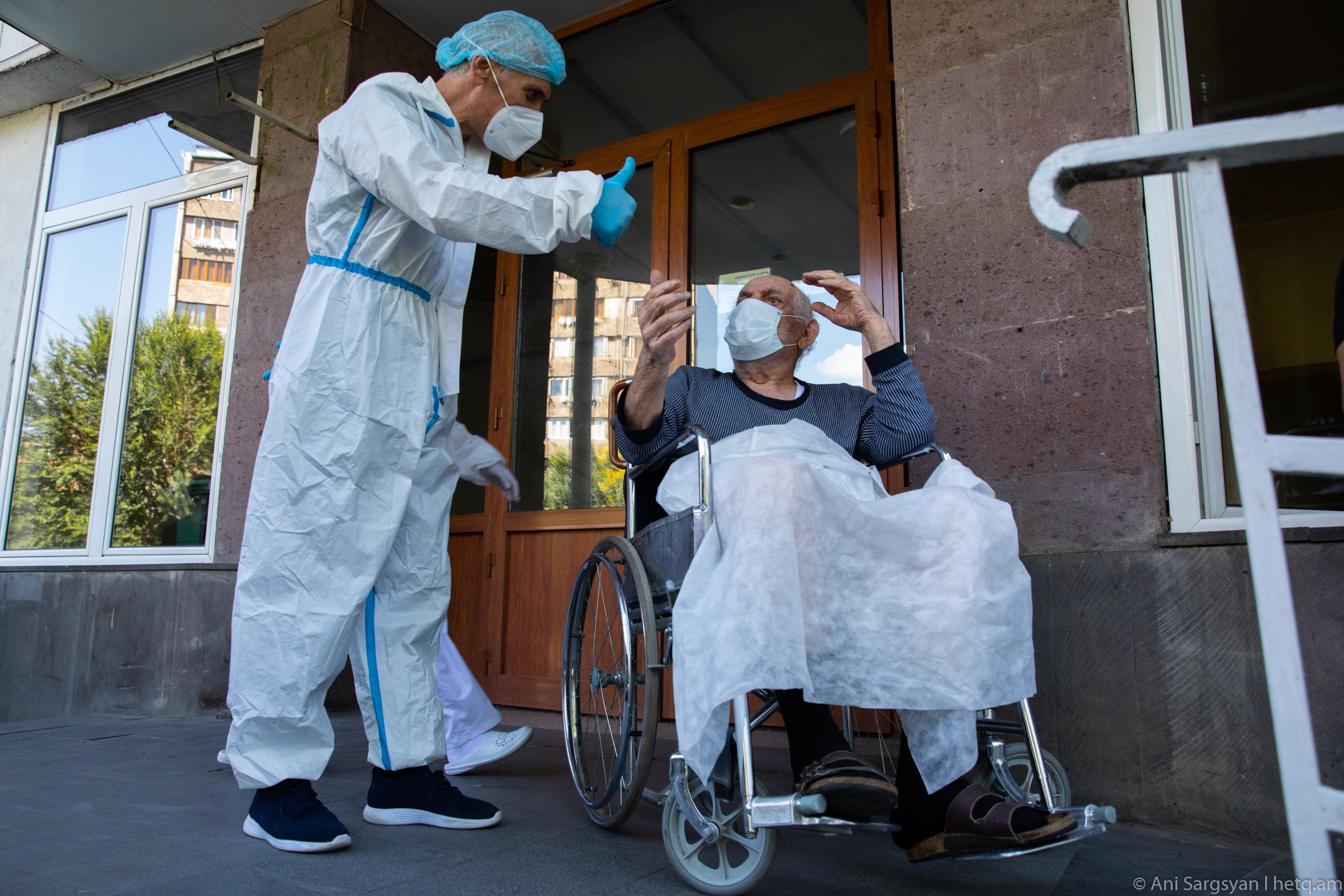 Yerevan's St. Gregory the Illuminator Medical Center: On the Frontline
Mariam Harutyunyan is an emergency medical nurse tending to Covid-19 patients arriving at St. Gregory the Illuminator Medical Center in the Nor Nork section of the Armenian capital.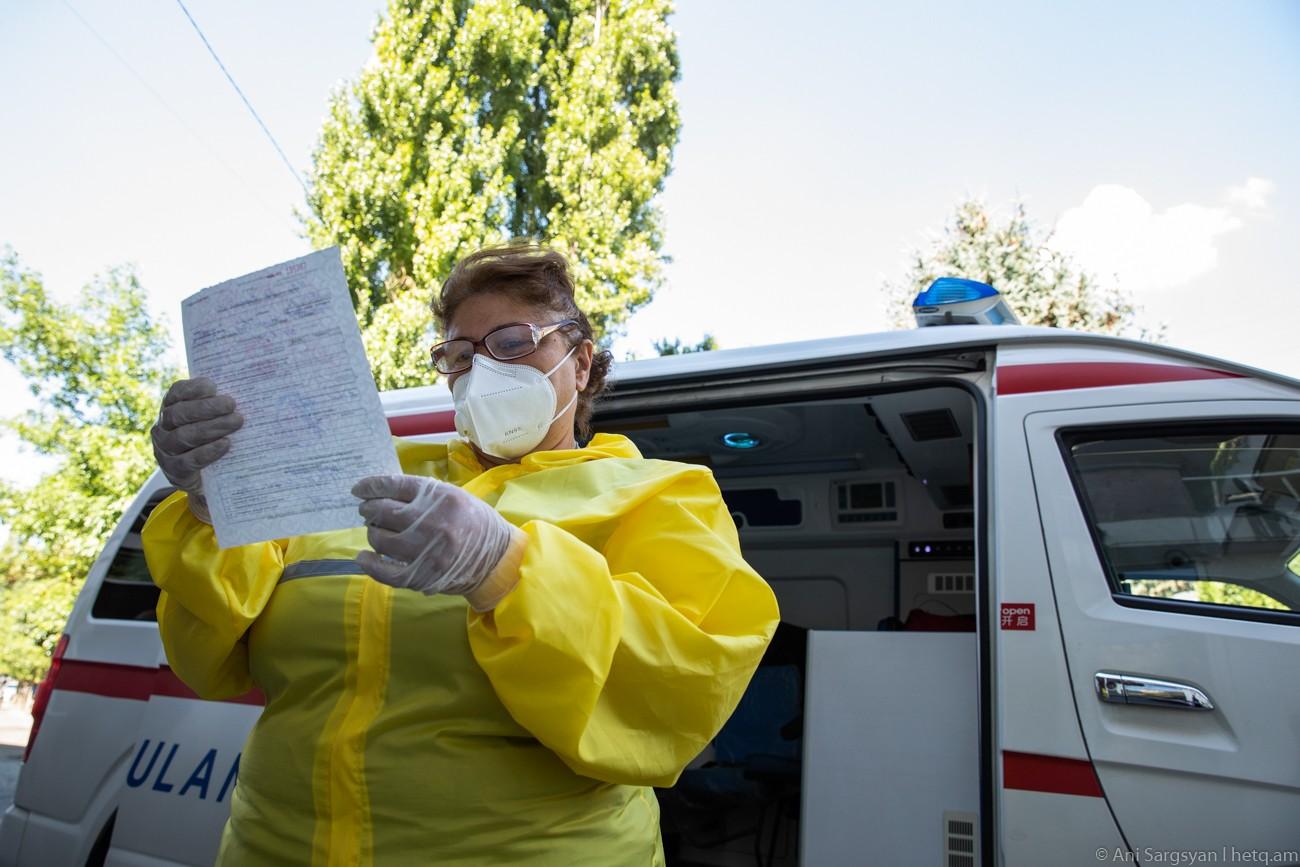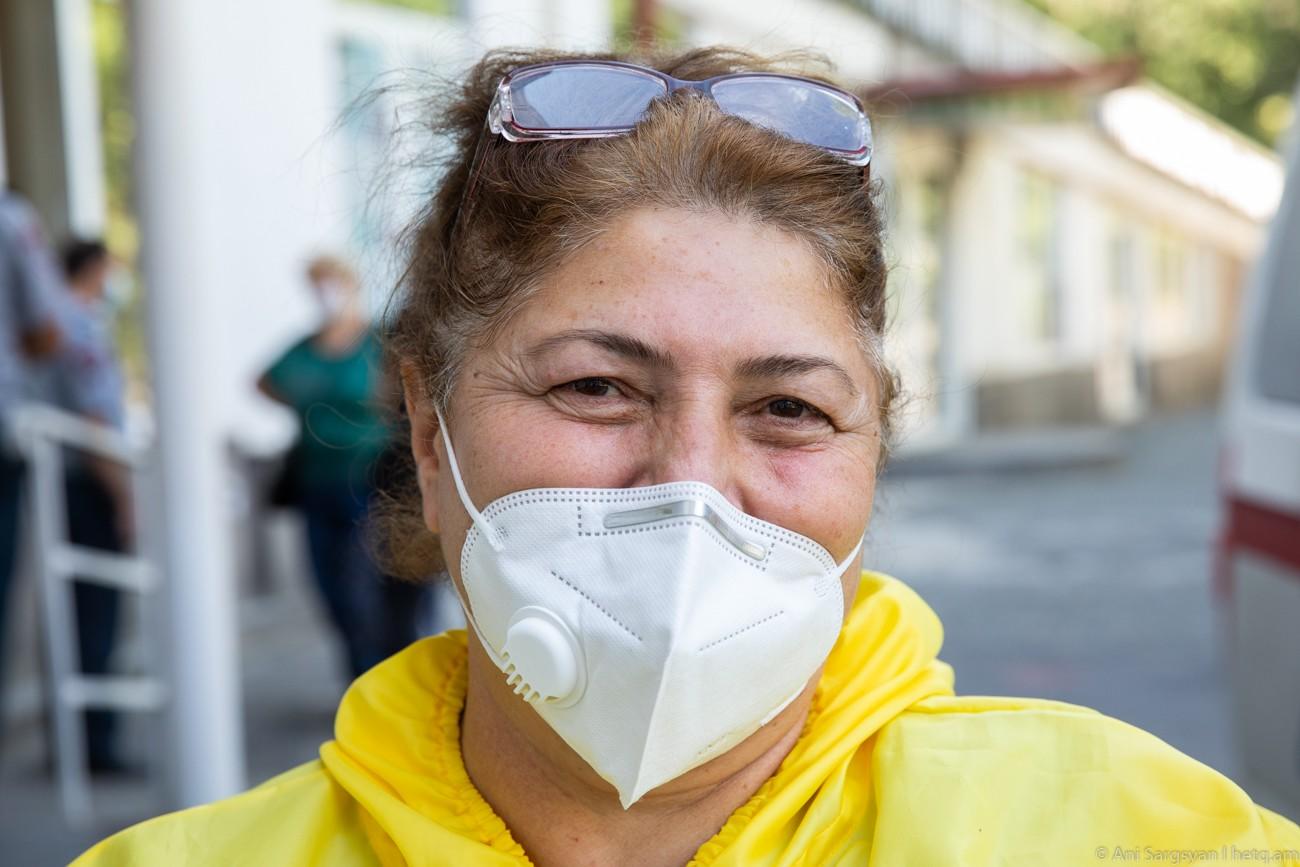 Back in April, the hospital was refitted to admit those who had contracted the novel coronavirus and needed medical treatment.
"Emergency work is the most complex, especially during the pandemic. Even people with a slight temperature or mild flu symptoms are calling us out of fear," says Harutyunyan a nurse with 38 years of work experience.
The pandemic has delayed her childhood dream of visiting Italy. She's always wanted to visit Rome. St. Petersburg is the other city on her wish list.
"Postponing the realization of my childhood dream by one year is no big deal. I'll go next year," says Harutyunyan.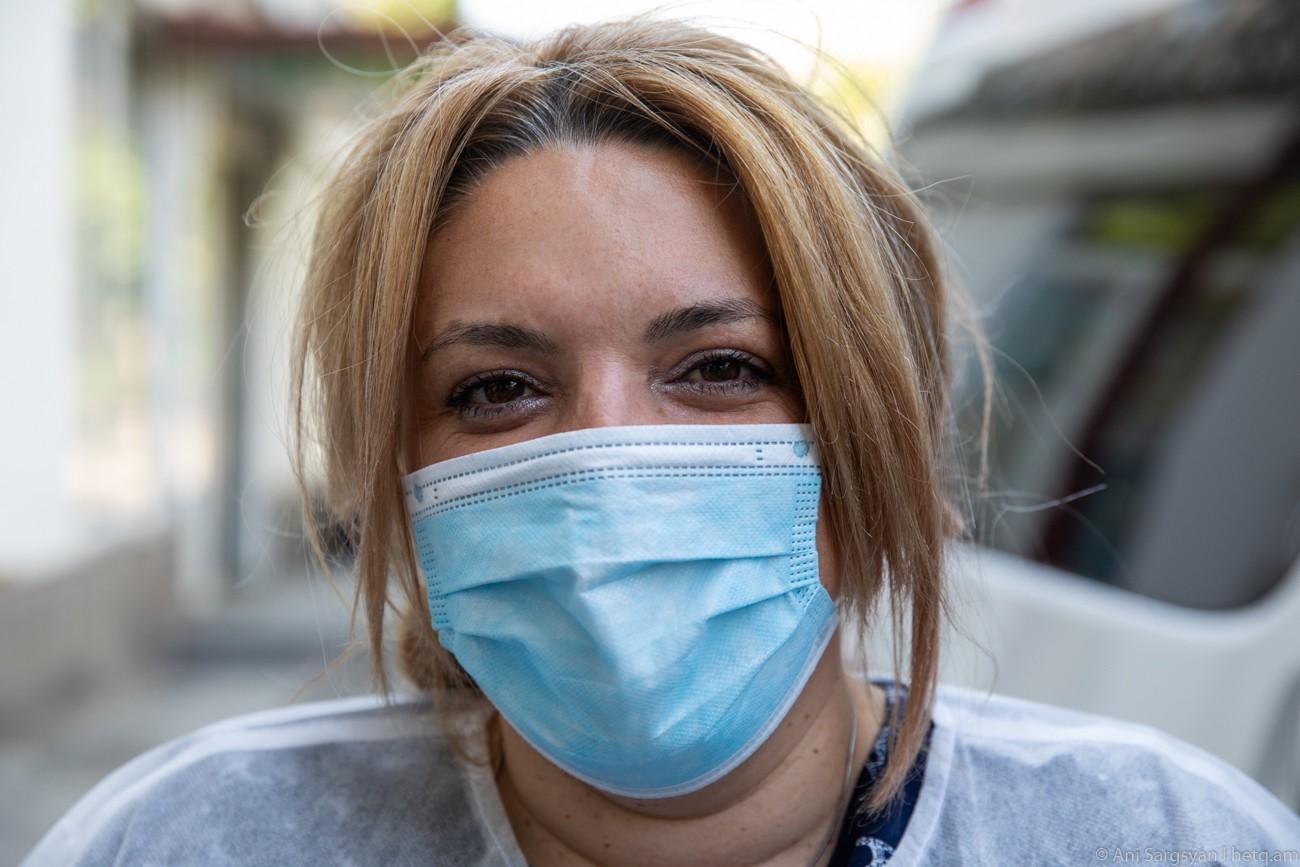 Hayarpi Grigoryan has worked as an emergency nurse at the hospital for seven years. She also works as an internal medicine doctor at the Abovyan Medical Center.
Juggling the two jobs hasn't been easy for Grigoryan, who hasn't had a day off since the outbreak of the coronavirus in Armenia.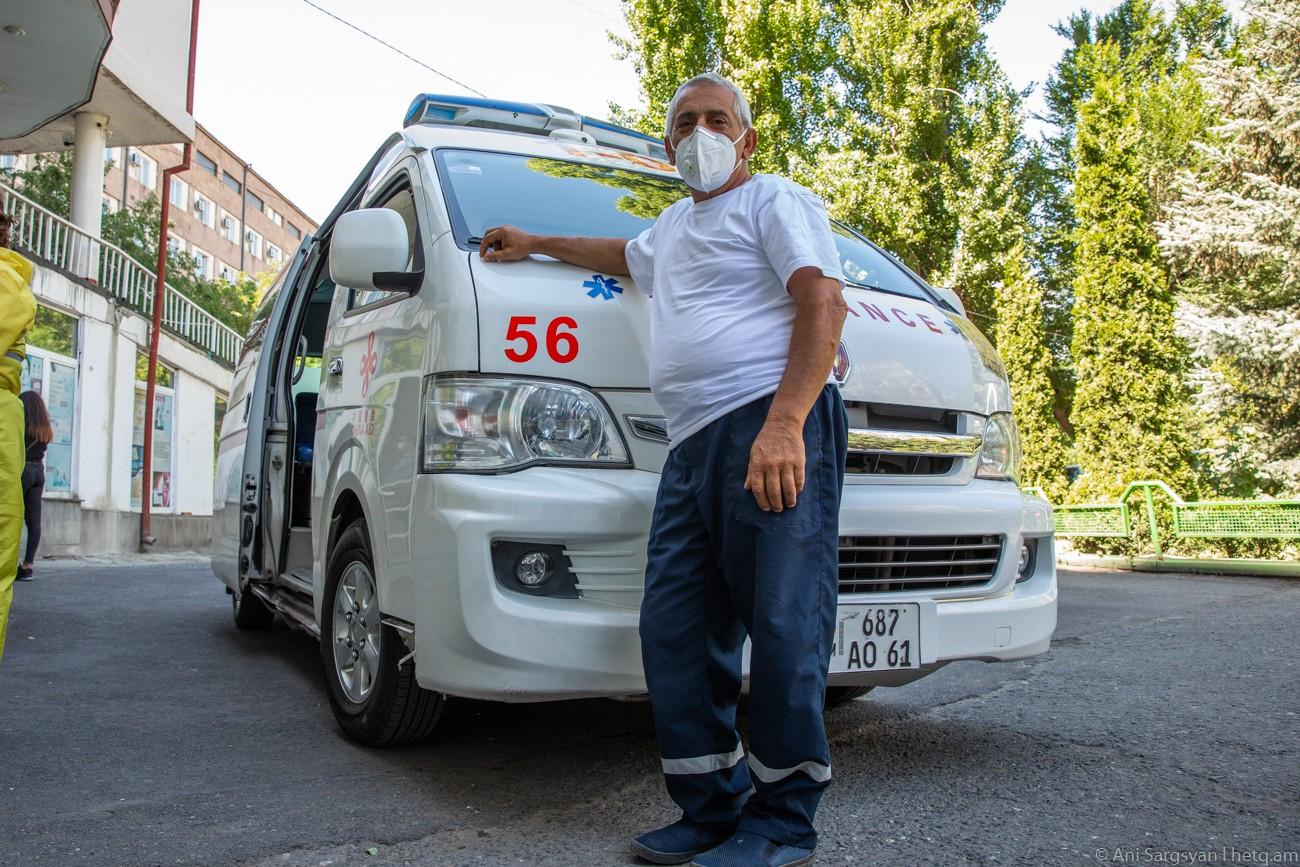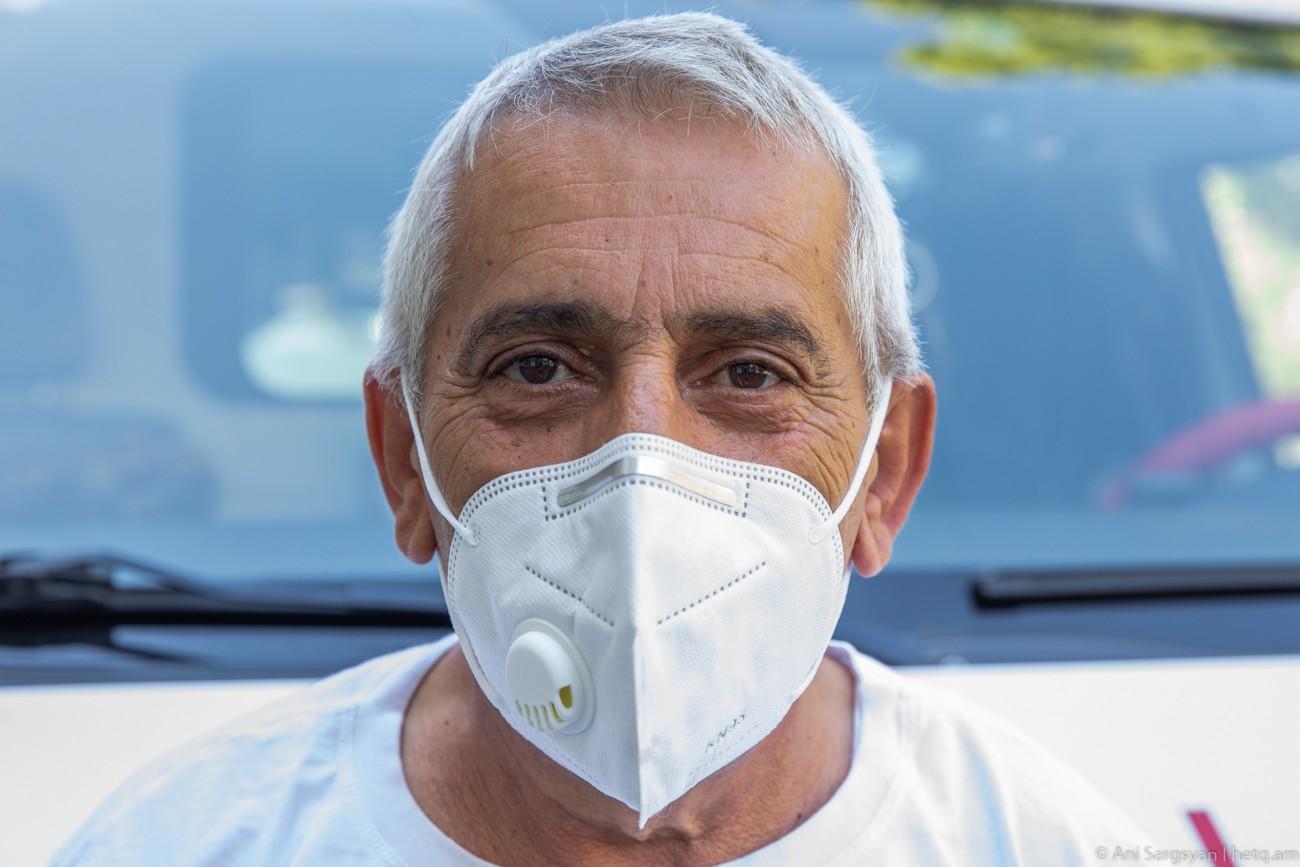 Zhora Rustamyan has driven an ambulance at the hospital for the past four years. Nowadays, he answers 28-30 calls daily. He and the team of emergency workers usually grab a bite to eat between calls, on the road.
Rustamyan can't tolerate people who don't wear face masks in public, especially young people.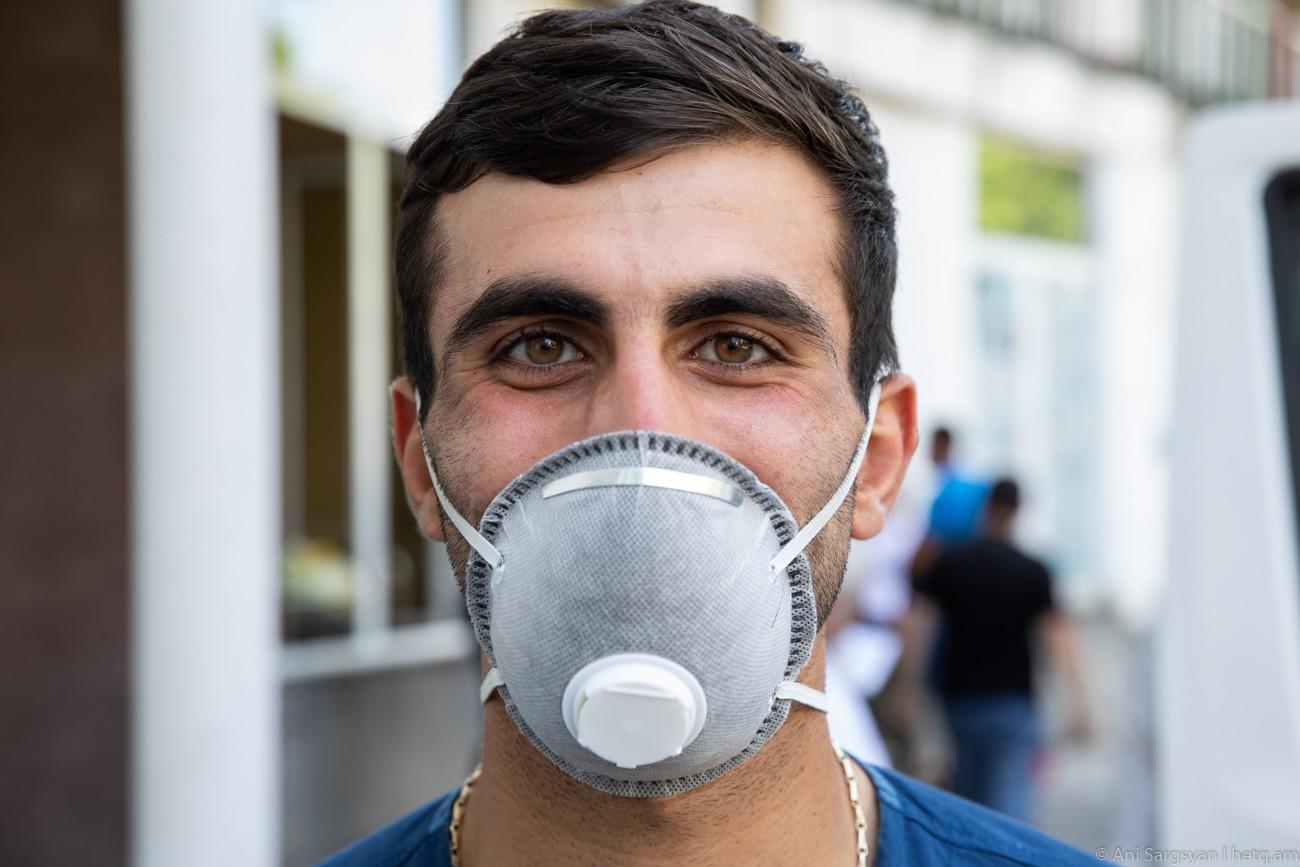 Hovhannes Mkhitaryan has been working at the hospital's reception desk, checking the overall health of patients, for the past two months. He hasn't been home for a month and talks to family members via a video call. "Take my picture so that my eyes don't look so tired," Mkhitaryan told us, not wanting to upset his family back home.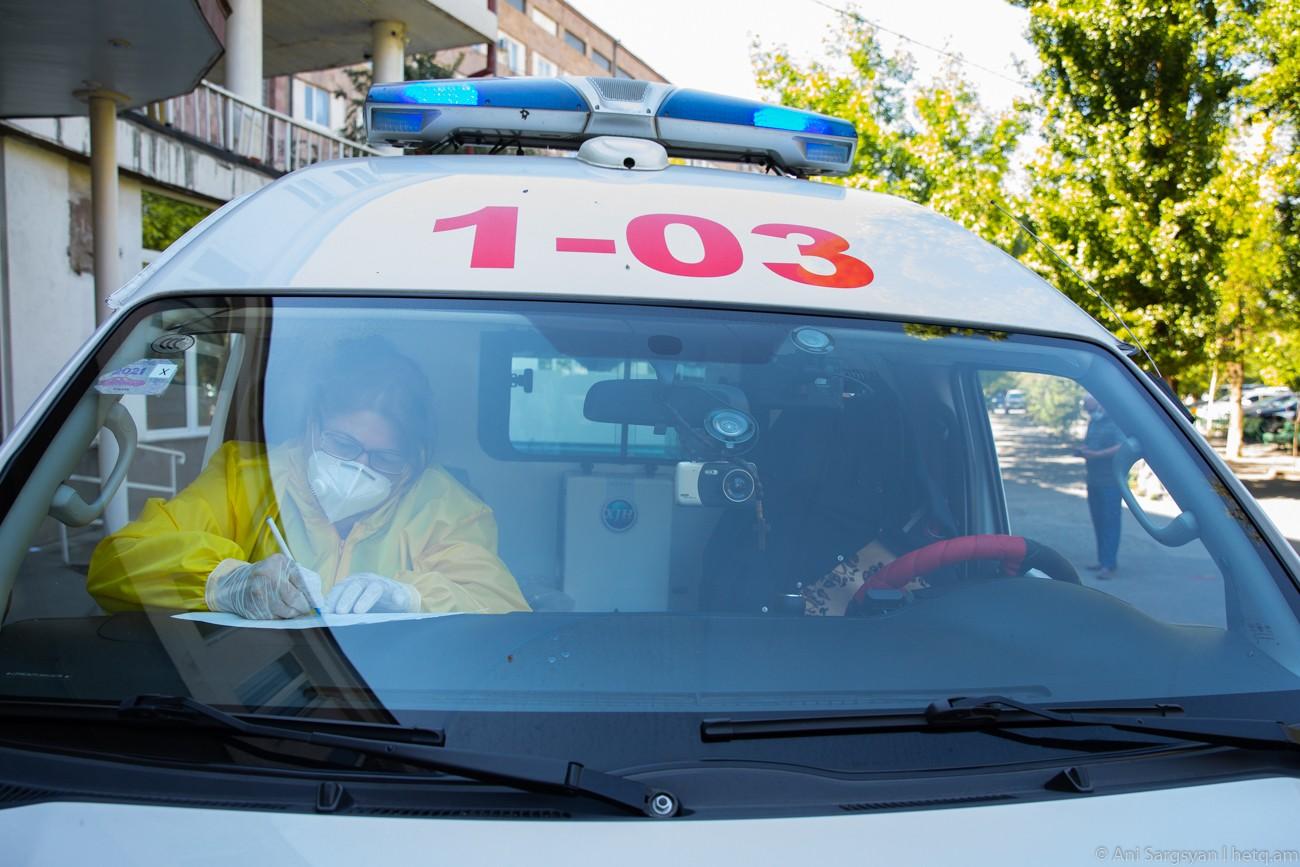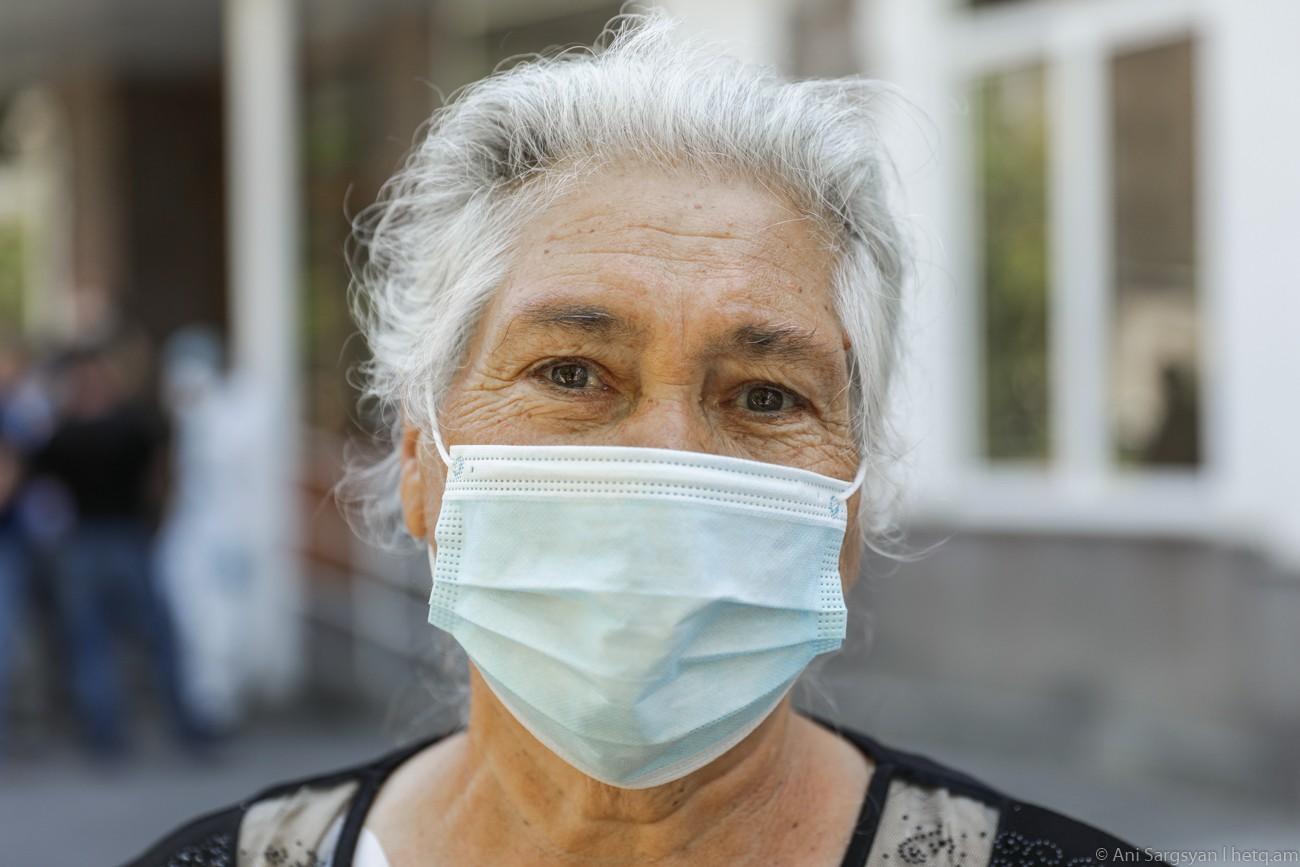 Lyudmila Hovhannisyan - 69, treated for Covid-19 and released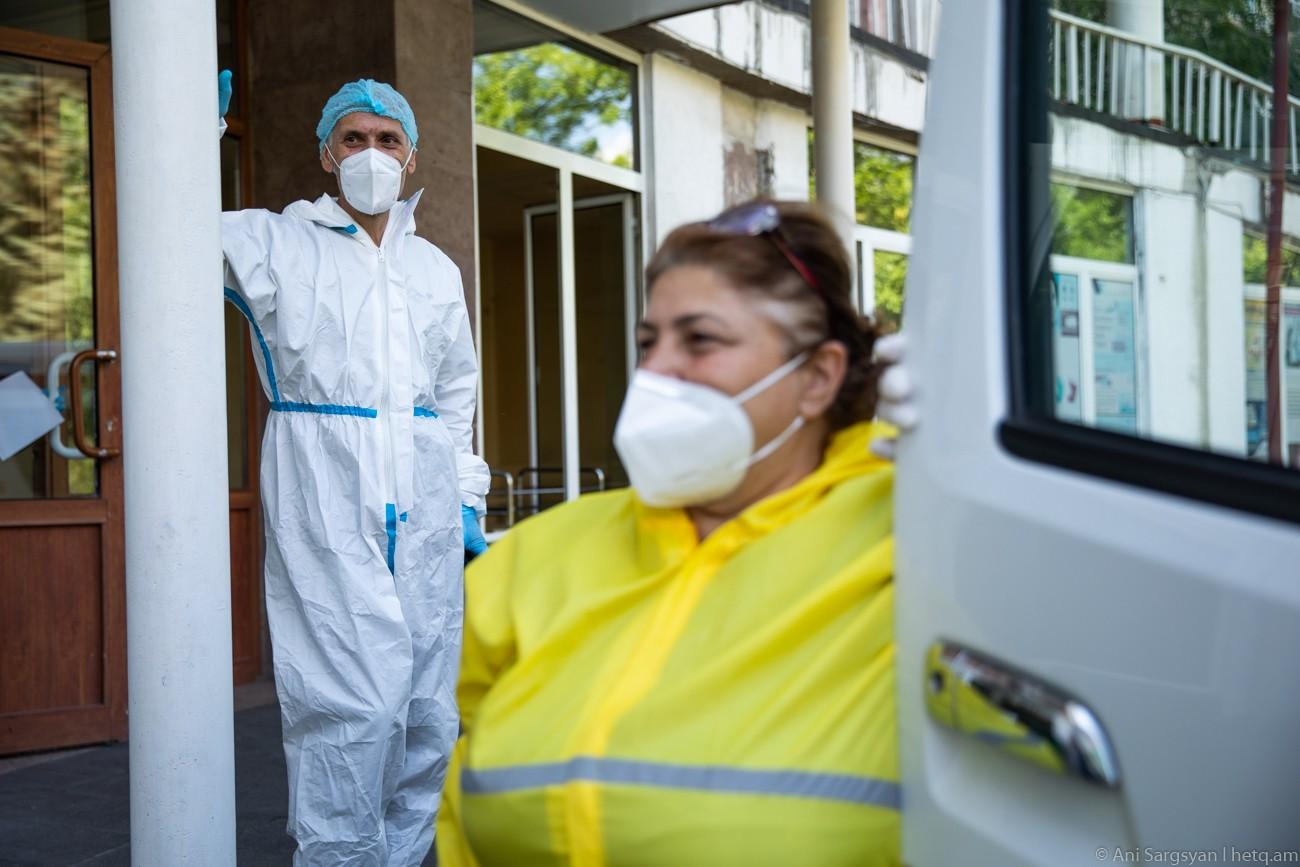 Vardan Yeghyan – Admittance physician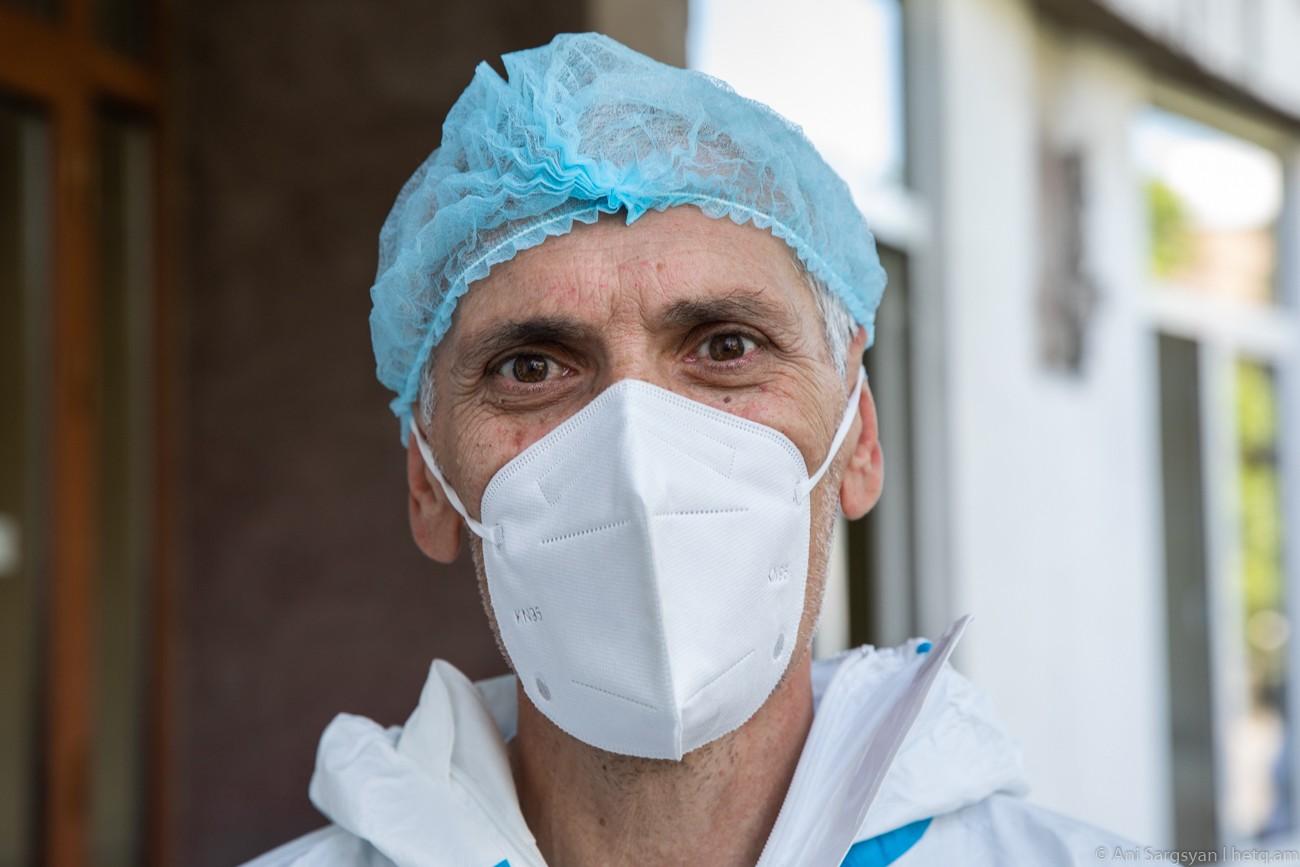 Vardan Yeghyan – Admittance physician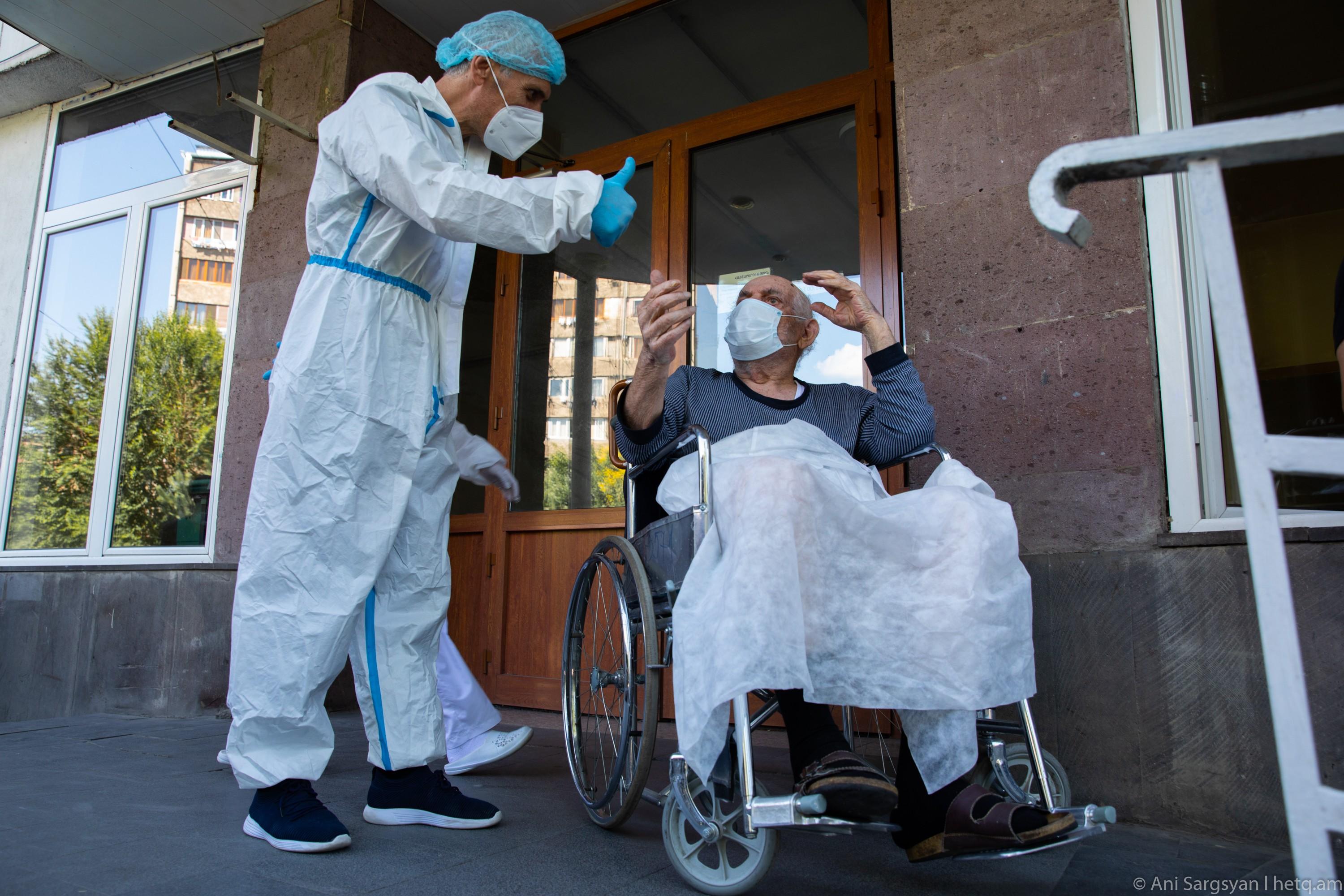 Volodya Sosyan - 88, treated for Covid-19 and released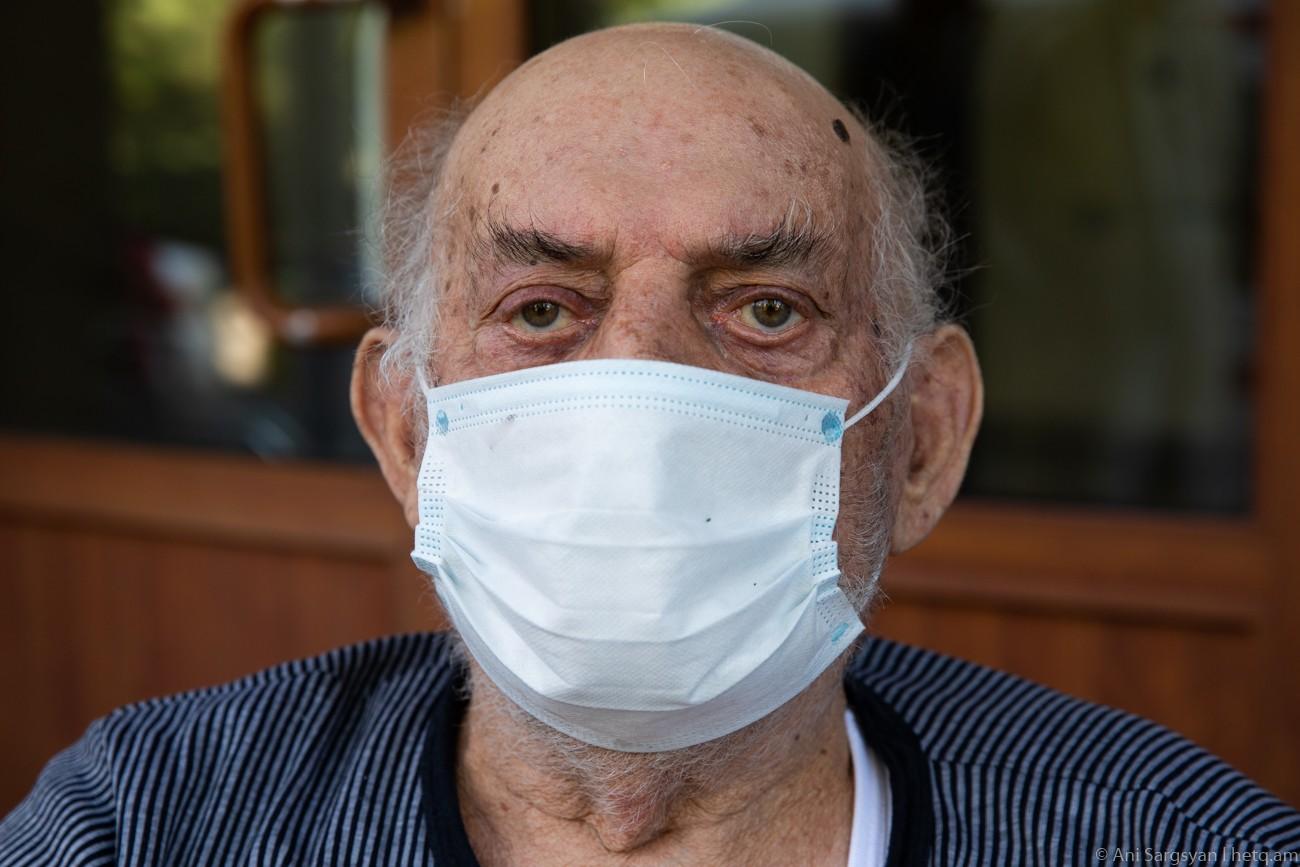 Volodya Sosyan - 88, treated for Covid-19 and released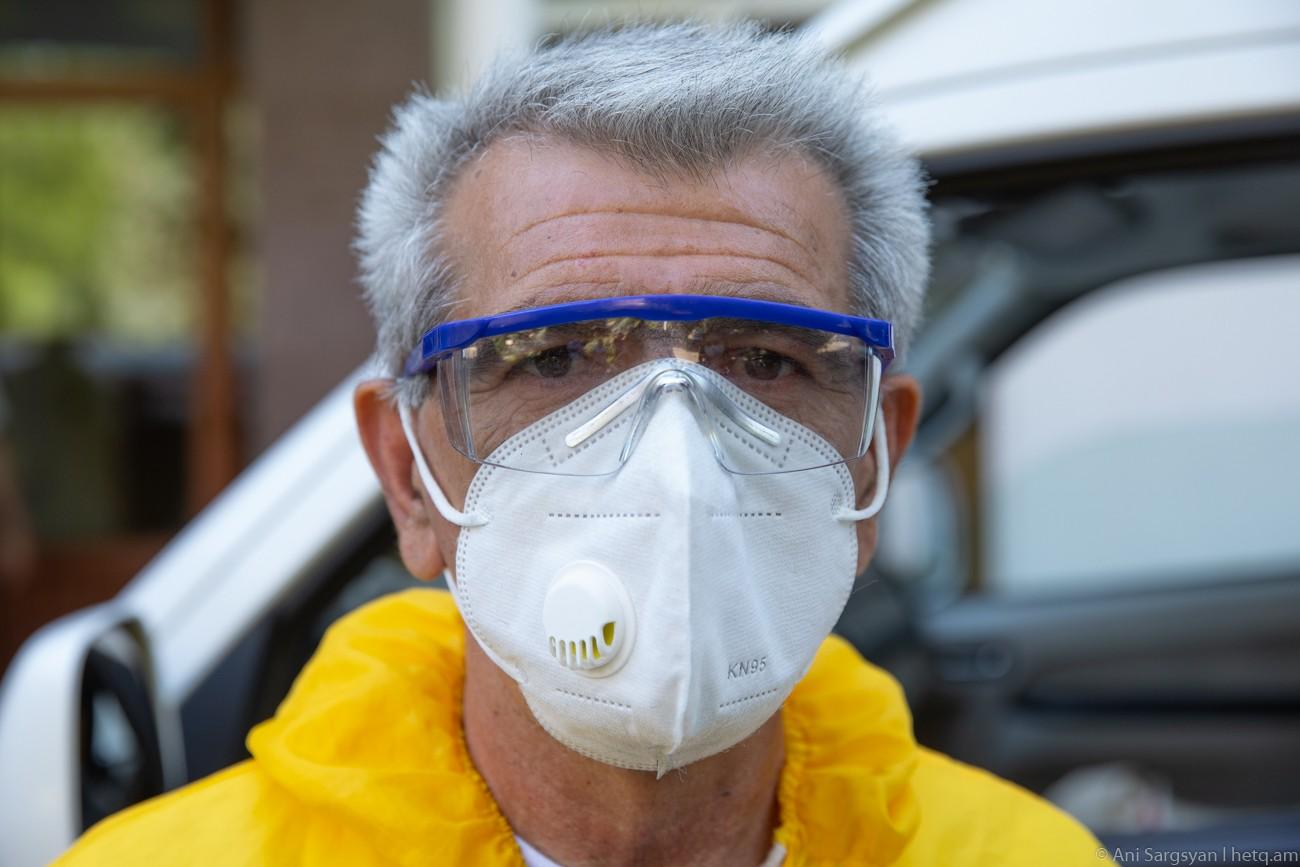 Mayis Hovakimyan - ambulance driver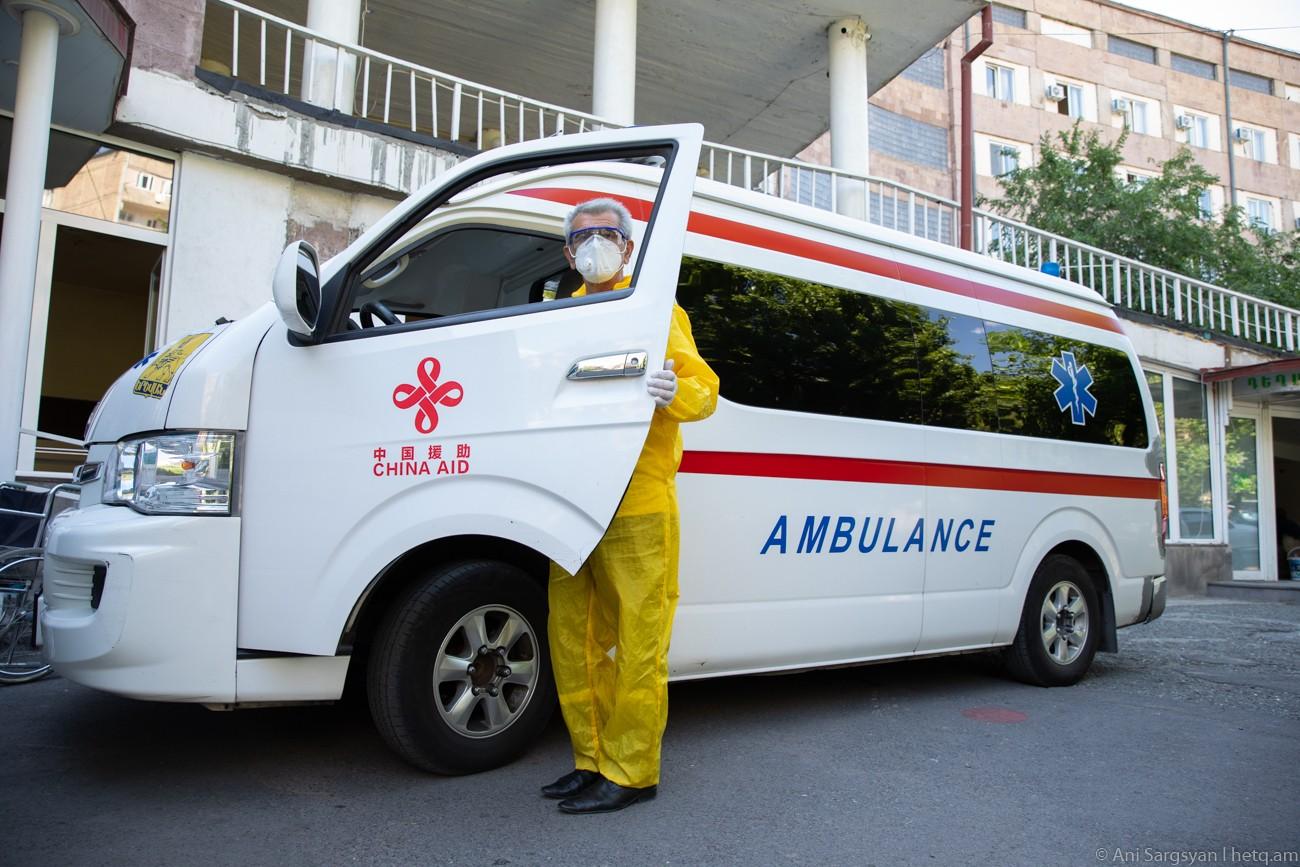 Mayis Hovakimyan - ambulance driver
If you found a typo you can notify us by selecting the text area and pressing CTRL+Enter