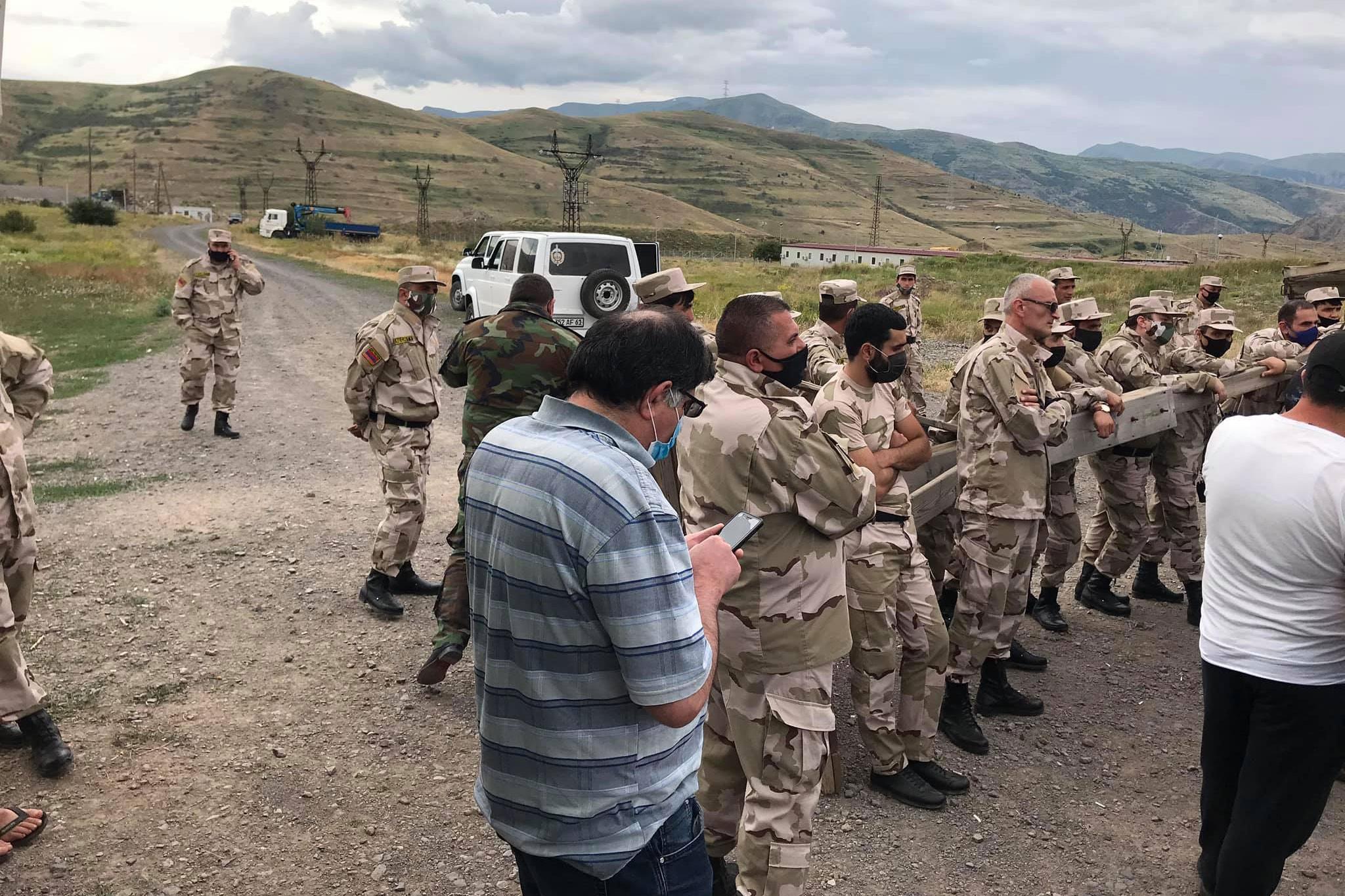 Amulsar Mine: Activists and Lydian Armenia Security Guards Square Off
Tensions flared yesterday at the controversial Amulsar gold mine site in Armenia.
Environmental activists who oppose the mine and have manned a checkpoint at the site for months told Hetq that Lydian Armenia armed security guards overran the activists' checkpoint at dawn yesterday, their jeep killing three dog pups the activists were carrying for.
Today, Arthur Danielyan, who introduced himself as the head of the new security service, came to a meeting with the activists today.
The activists demanded that the guards be removed from the area, and that they not be permitted from entering enter the mine area by car.
Arthur Danielyan promised that he would remove the reserve guards from the area and would talk to the company's lawyer about the entry of cars.
Emotions at the meeting escalated when some of the activists stressed that the area belonged to their community, they they've set down the rules, and that they've been manning the checkpoint into the area for the past two years.
Vayots Dzor police officers were on hand to separate the activists from the guards.
Work to finish the mine project stopped more than two years ago, during Armenia's so-called Velvet Revolution.
Since then, activists have blocked the roads leading to the mine. The government of Nikol Pashinyan has not taken any steps to remove the activists.
Lydian Armenia issued the following statement on the change in the security service.
"Lydian Armenia has changed the guard service of the Amulsar project area. Lydian Armenia has been illegally deprived of access to its legal territory for two years now. However, there are millions of dollars' worth of property and equipment in the Amulsar area, and the company expresses its concern about the reasonable suspicions of theft in the area. Accordingly, Lydian Armenia has found it expedient to change the security company in order to solve the security problem of its own territory and its property. The latter is authorized to carry out the protection of the Amulsar territory within the framework of the law in accordance with the RA legislation."
Lydian Armenia, however, did not specify which security company would replace Panther Security.
Guards on the site introduced themselves as employees of the Special Security Service.
If you found a typo you can notify us by selecting the text area and pressing CTRL+Enter