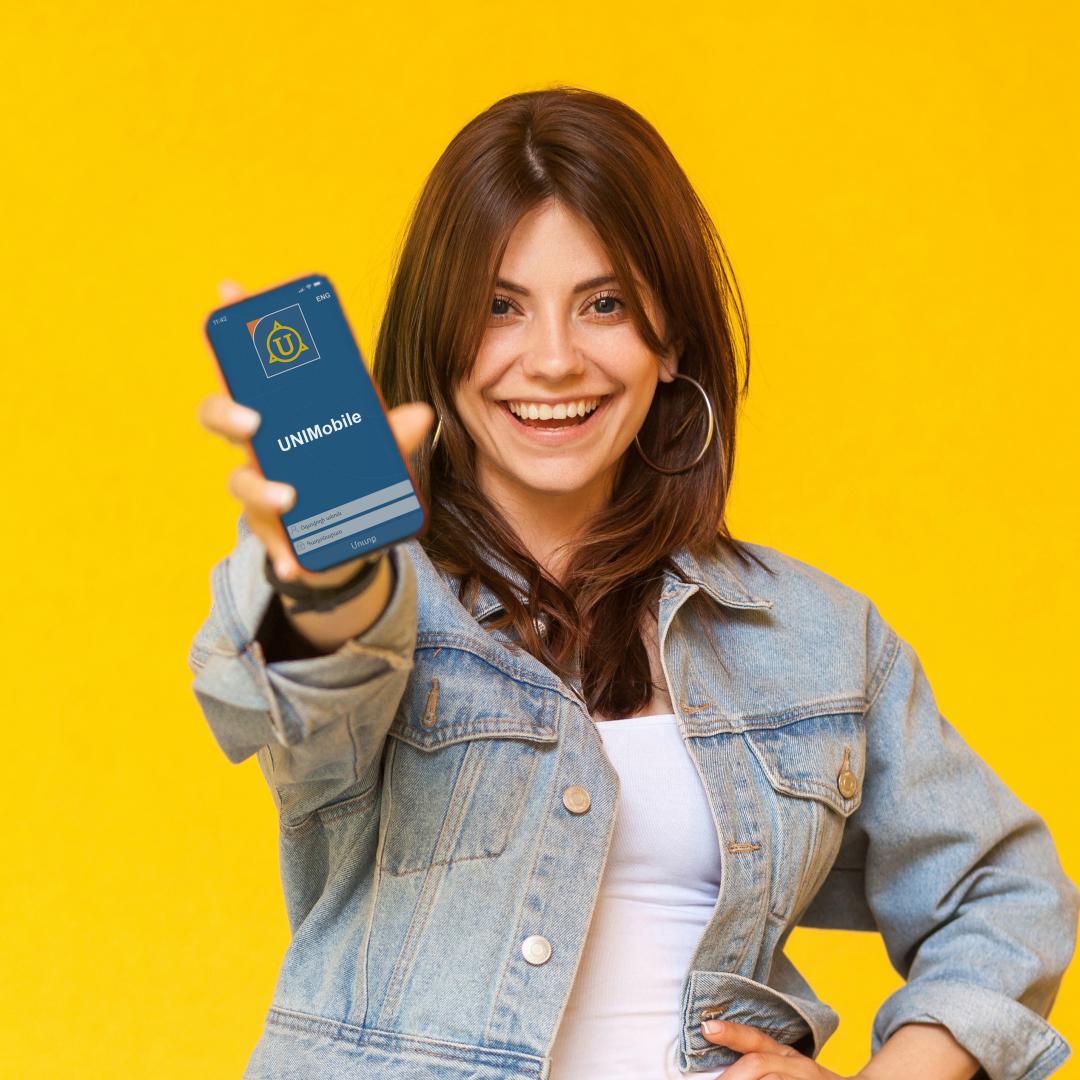 Unibank Adds New Functions to Mobile App
Unibank has updated its UniMobile app thus making remote service more convenient for the clients. New functions have been added to UniMobile: users can now register online by themselves, make from-card-to-card transfers and pay loans of other banks.
Online registration is an important asset allowing new users of UniMobile to connect to the application without visiting the Bank. One just needs to take the following simple steps:
Download the free mobile app from App Store or Play Market
Fill personal data in a form
Attach the photo or the scanned version of passport or ID card
Add a selfie with the passport or ID card in hand
The bank will inform about the successful completion of registration and users will have an accessibility to all the functions of the application.
Replenishment of cards issued by other banks og ArCa system is one of the most expected and in-demand functions for users. This function will be of great use for especially those who often make transfers to other people or use cards of different banks.
Another important update is the possibility to repay loans of any banks. Users only have to insert the credit code onto UniMobile and make the payment. One can pay not only their loans, but others', as well, while being in both Armenia and abroad.
UniMobile is getting more and more popular with the Bank's clients: the number of users has risen by 40% in 2020 as compared to that of 2019. With the help of the application, the Bank's clients carry out a great number of various operations, such as:
Making transfers between their own accounts,
Sending funds to accounts at other banks,
Making deposit replenishments and repaying loans,
Checking the balance on pension account,
Making international remittances choosing "Unistream Money Transfers" function,
Paying for services, fines, taxes, making different payments including utility bills,
Checking currency rates,
Finding out the locations of the nearest branches, ATMs and terminals.
Users have a constant accessibility to the payment history, which allows to follow and control expanses. Accessibility to accounts and the whole package of remote services is round-the-clock. The option of repeating an operation enables to essentially save time: clients can make regular payment in just a few clicks.
Using UniMobile, one can choose one of the three languages: Armenian, Russian and English. If users face any questions, they are welcome to turn to the customers' support department.
Unibank is expanding the functions of it mobile app, having thoroughly studied clients' requirements and recommendations beforehand. Due to such an approach, UniMobile service is getting more convenient with every update and helps save more time while carrying out different financial operations.
This is a paid unedited Unibank advert
If you found a typo you can notify us by selecting the text area and pressing CTRL+Enter