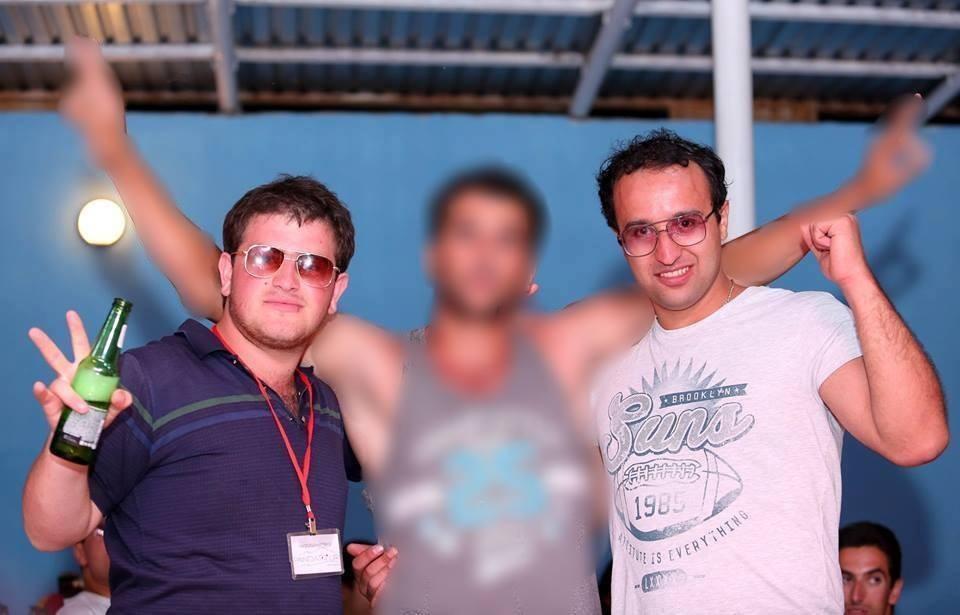 Claims and Counterclaims: Illegal Use of Lake Sevan Beachfront by Friend of MP Hayk Sargsyan
Artyom Melkumyan, a friend of Im Kayl (My Step) MP Hayk Sargsyan is conducting business on a stretch of Lake Sevan beachfront (White Shorzha) that belongs to Sevan National Park.
Melkumyan, as far as Hetq has been able to ascertain, has never leased the land from the Park. He simply applied to the Park, a state agency, requesting that he be able to clean the site. Soon afterwards, illegal structures appeared on the site.
Beachfront leased to Russia resident
The right to lease the 3.34-hectare land plot in the Shoghakat community and build on it was registered in 2009 under the name of Ruben Chakhmakhchyan at an annual rent of 400,800 drams.
That permit was set to end on April 1, 2012, but staffers at the Park told Hetq that the state registration was never lifted.
Ruben Chakhmakhchyan is a well-known architect in Russia. He's lived in Moscow in recent years and served as Yerevan First Deputy Chief Architect from 1989-1993.
According to the Datalex information system, tenant Ruben Chakhmakhchyan never paid the rent due prompting Sevan National Park to file a lawsuit demanding confiscation of the money.
The court dropped the lawsuit due to a technicality over Chakhmakhchyan's residence.
Hetq managed to contact Ruben Chakhmakhchyan, who assured us that he had nothing to do with the people mentioned in the article and did not even know them.
Chakhmakhchyan said that after acquiring the land, he invested a lot of money to build a recreation area there but did not use it for profit. He said he let underprivileged families use the beach for free.
Chakhmakhchyan said he hasn't used the beach for several years and has promised to pay SNP the entire back rent owed.
He said that he wants to build a hotel complex on the shore and that the design plans are drawn up.
MP Hayk Sargsyan's connection to the White Shorzha beach resort
When Hetq called the phone number posted on the beach's Facebook page, introducing ourselves as a person interested in the area who wanted to talk to the director, a person named Artyom Melkumyan contacted us, posing as the director.
Melkumyan repeated that the site was in his name and that he applied to Sevan National Park to improve the area, which was originally a swamp. He claimed that he's paying taxes on the business.
It should be noted that according to the law, if a tenant in turn leases the space of another person or company, a sublease agreement must be signed. Lease agreements may not, in fact, be reflected in the archives of Sean National Park, but they must appear in the cadastral files.
According to the State Cadastre Committee, the only tenant of the area is Ruben Chakhmakhchyan, who has the right to build on the land. There is no right to sublease or use it free of charge.
When Hetq asked Melkumyan whom he leased the site from, and at what rent, merely answered that he's using the land and that everything is registered in his name.
He even claimed that he has a user's permit from the Sevan National Park.
When we asked for a copy of the permit, he advised us to get in touch with the SNP.
"I have not rented it from anyone or to anyone. I have filed an application and was given one. I cleaned that shoreline, so what's the problem?" Melkumyan said, adding that he is terribly busy and cannot send a copy of the contract.
Hetq then contact staffers at Sevan National Park.
They told us that Artyom Melkumyan applied to the SNP on May 23, 2020, requesting a permit to clean up a section of the local forest.
On May 27, the Sean" National Park SNCO signed a contract with Artyom Melkumyan to that effect. Soon afterwards, SNP employees found an illegally installed metal structure in the area and wooden mobile huts nearby. They drafted a report and submitted it to the Ministry of the Environment.
Artyom Melkumyan, who has a close relationship with Hayk Sargsyan and his brother Nairi, denied the connection at first.
When we told him that there are many photos showing the opposite, Melkumyan confessed they once were friends but haven't been in touch for some time.
When we reminded Melkumyan that a few days ago Hayk Sargsyan was spotted in the White Shorzha recreation area attending a party and that the local media had written about it, photographing Sargsyan using a beachfront computer, Melkumyan said that Hayk Sargsyan was his guest.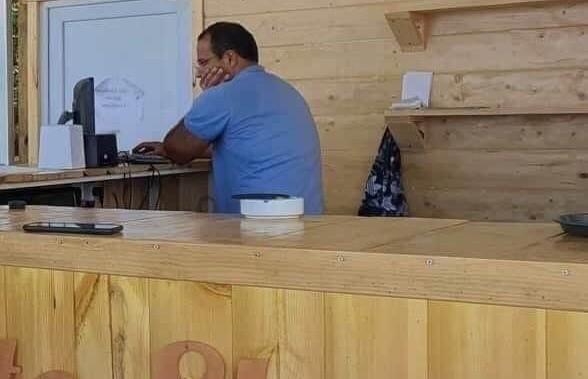 Hayk Sargsyan at White Shorzha beachfront (Source: Arsen Babayan's FB page)
After our telephone conversation, Artyom Melkumyan removed almost all the photos showing him together with the Sargsyans from his Facebook page.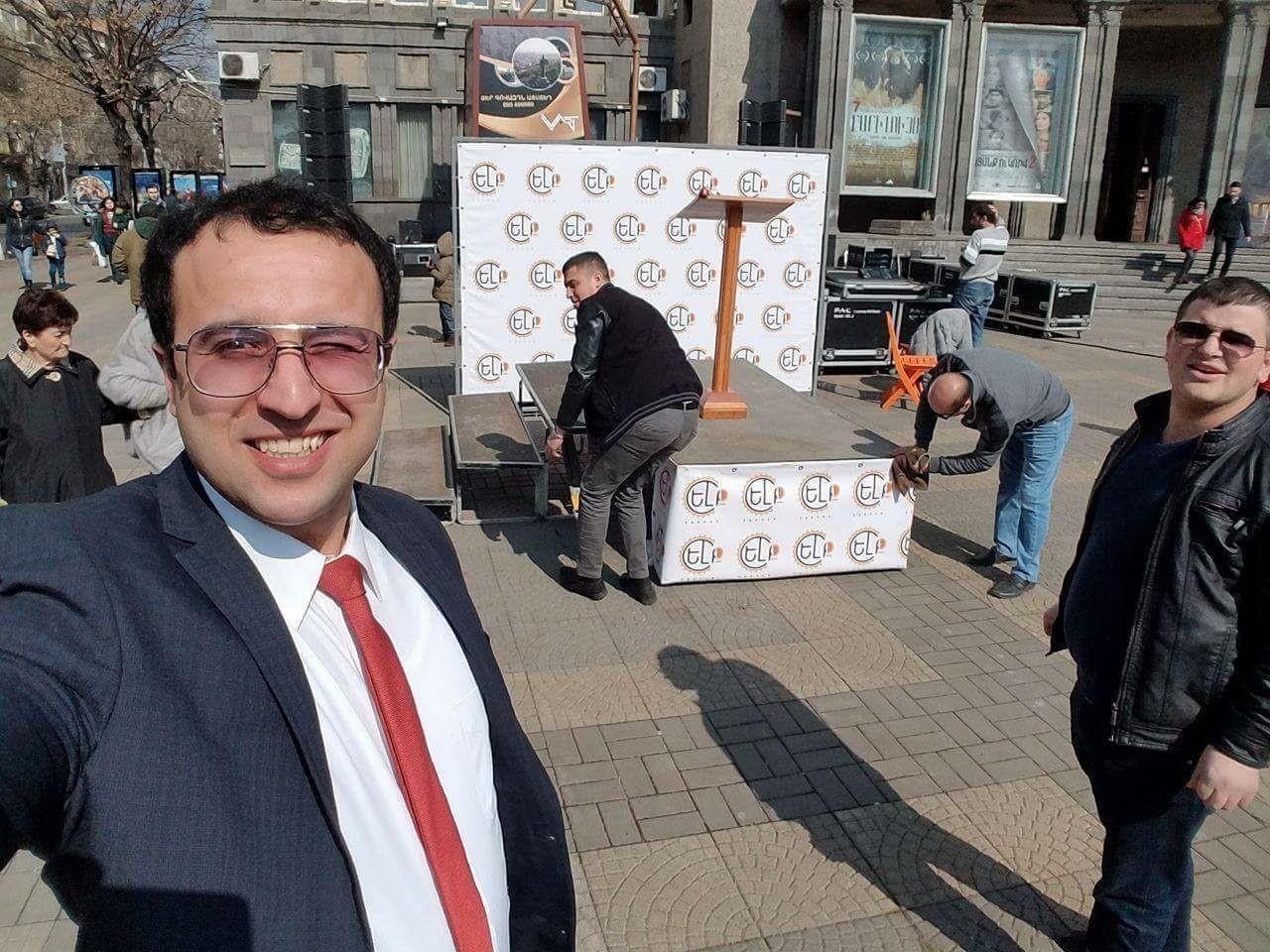 Hayk Sargsyan (left) and Artyom Melkumyan (Source: Artyom Melkumyan's FB page)
MP Hayk Sargsyan never replied to Hetq's request for comment. However, on his FB page, Sargsyan denied owning the shoreline in question and refrained from commenting on its commercial use. (Sargsyan couldn't claim to be the owner anyway since the land belongs to the state.)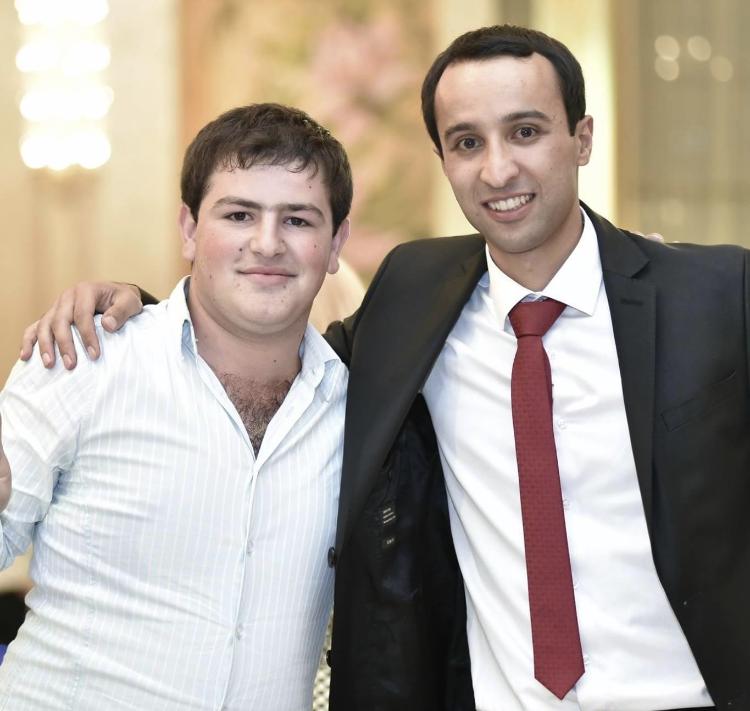 Artyom Melkumyan (left) and Nairi Sargsyan (Source: Artyom Melkumyan's FB page)
After getting wind of the July 26 party at White Shorzha, the government's State of Emergency Command Center closed all eateries at the site on July 29 for two weeks.
The resort, on its FB page, White Shorzha says it will appeal the decision as disproportionate and suggests that guest bring their own food.
Top photo (from left): Artyom Melkumyan, MP Hayk Sargsyan
If you found a typo you can notify us by selecting the text area and pressing CTRL+Enter