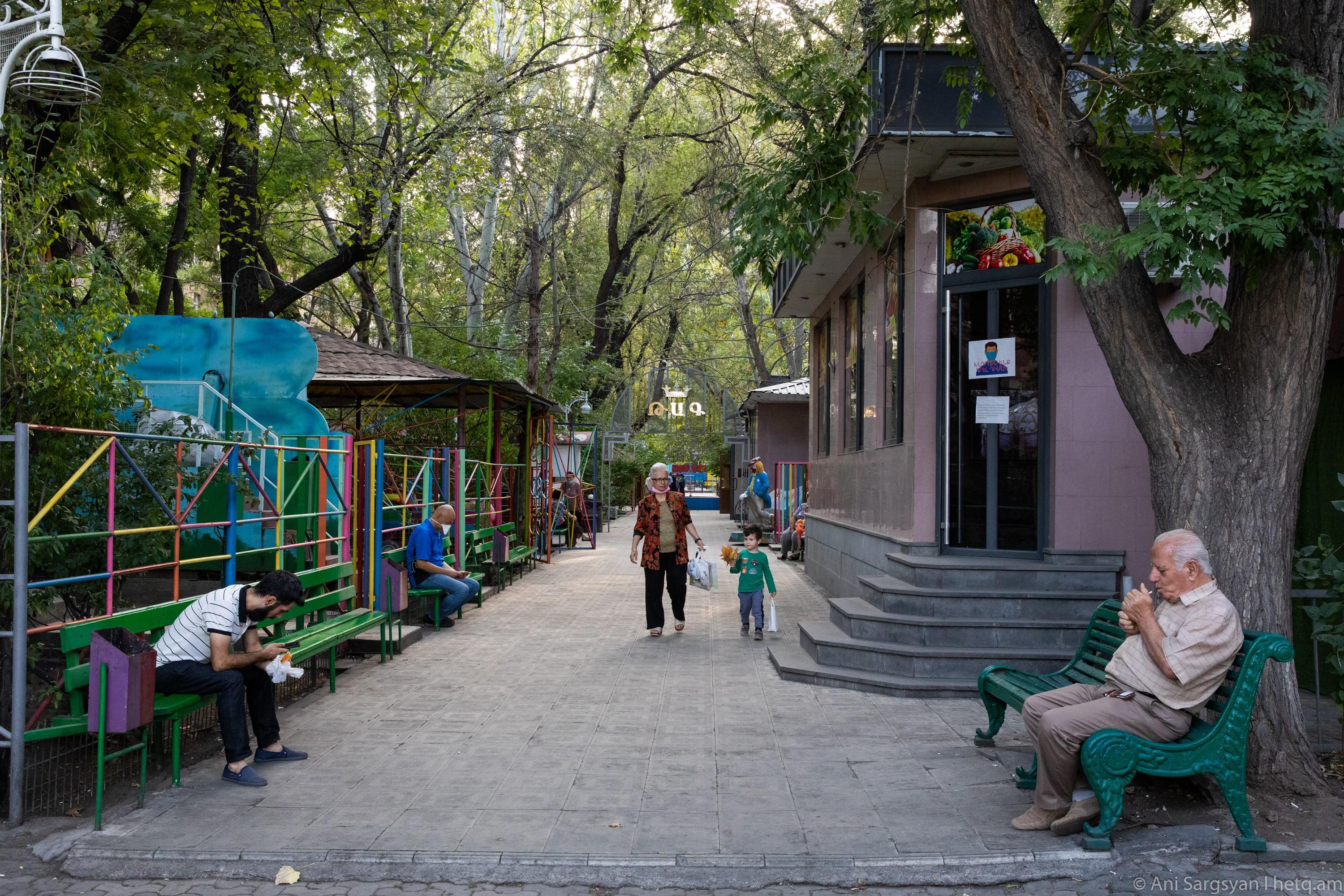 Yerevan's Mergelyan Park: Former Green Space Yields to Commercial Interests
Many of Yerevan's parks and gardens, which serve as a respite for urban residents and impart a unique flavor to the city, have been transformed into commercial spaces.
Starting in the 1990s city authorities began to lease public spaces to businesse that completely converted the green areas and adapted them to their economic activities by building various buildings in the parks.
Mergelyan Park, just a few blocks from the Barekamutyun Metro stop in the Armenian capital's Arabkir District, is a fine example of one such green space that today resembles more of a mishmash of kiddie rides, cafes and assorted structures.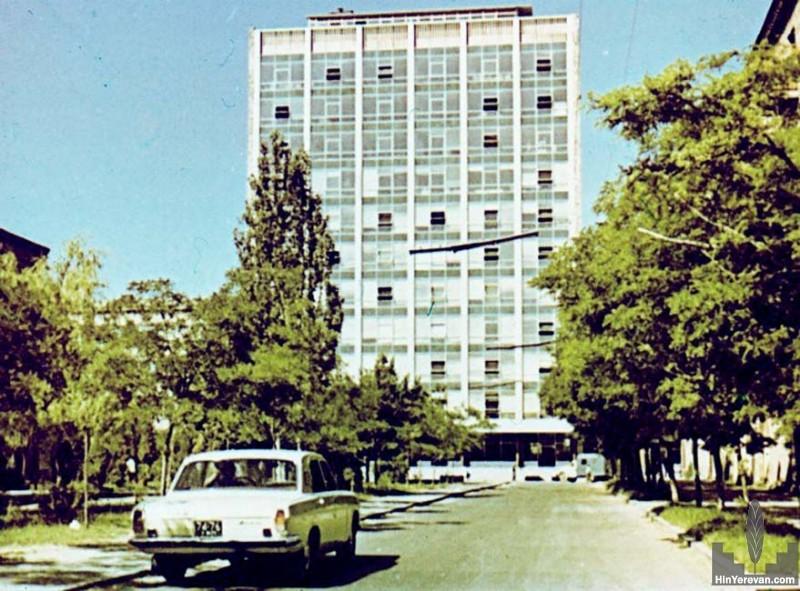 Mergelyan Institute and surrounding park back in the day (HinYerevan.com)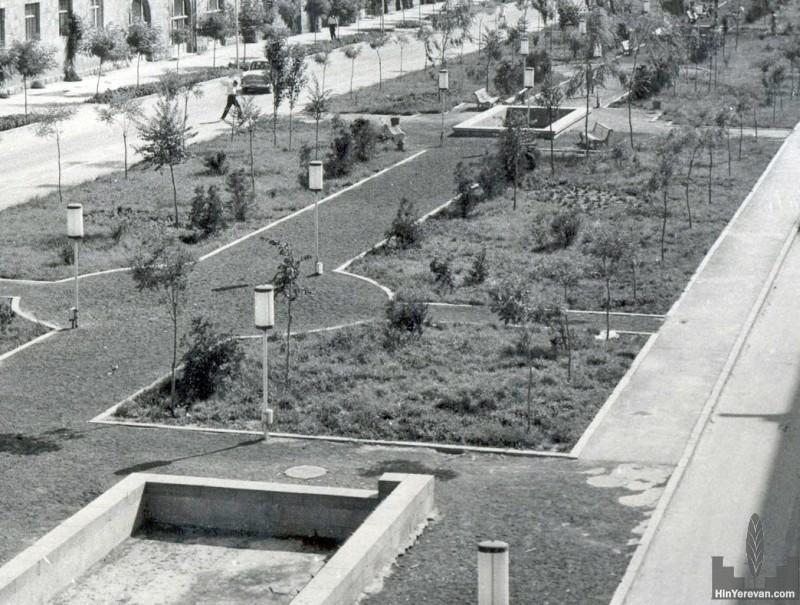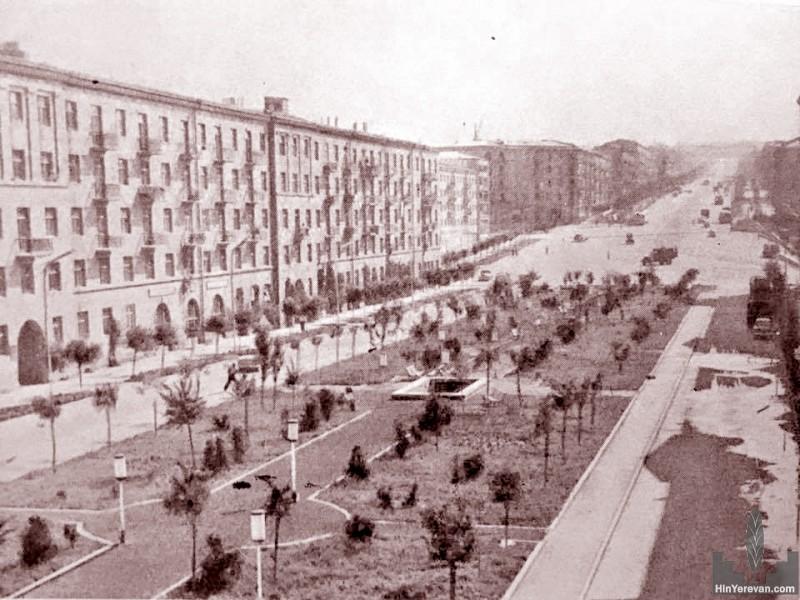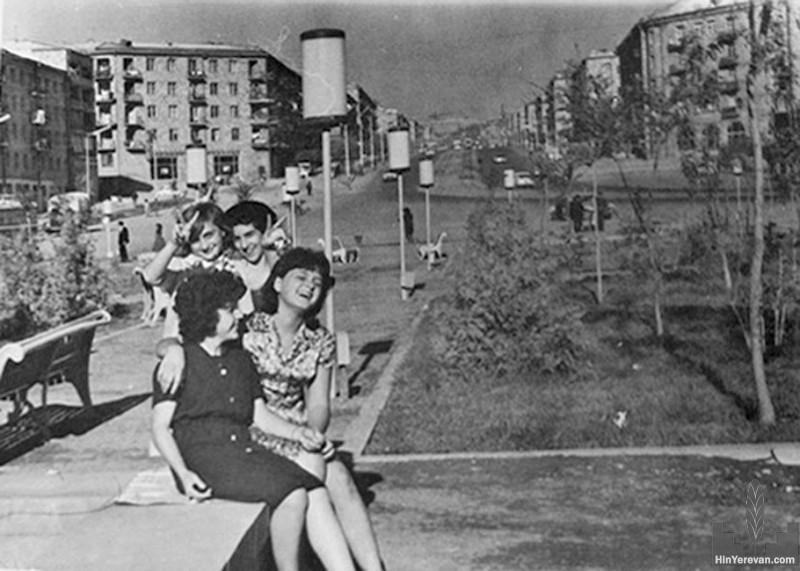 The once spacious 2,094 square meter park, which lies adjacent to the Mergelyan Institute, has almost no benches for those wishing to sit and the walkway has been narrowed to almost nothing.
The land has been leased to two businesses – Ruzanna Shahverdyan LLC and Artsakh-91, a manufacturing cooperative. The two have also leased space around the park, for a total area of 4,100 square meters.
There are two cafes in the park - Mergelyan Cafe and Tag. There are several children's attractions, an open game hall, a chess house, a pharmacy, a bakery and vegetable stores, plus a paid toilet. Each of the cafes has about a dozen pavilions.
Ruzanna Shahverdyan LLC pays 1.315 million drams ($2,739) per year to lease its ​​2,418 square meters.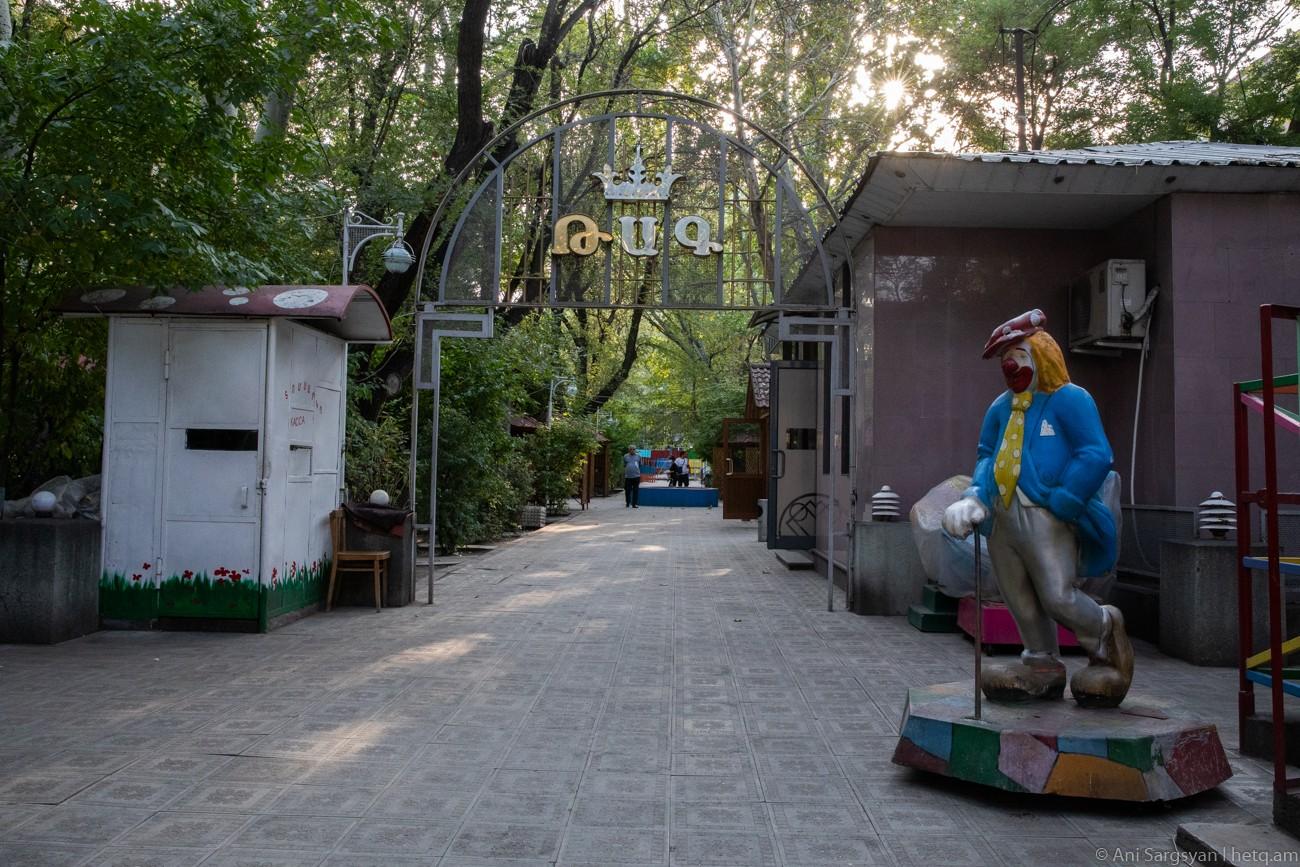 The area leased by Ruzanna Shahverdayn LLC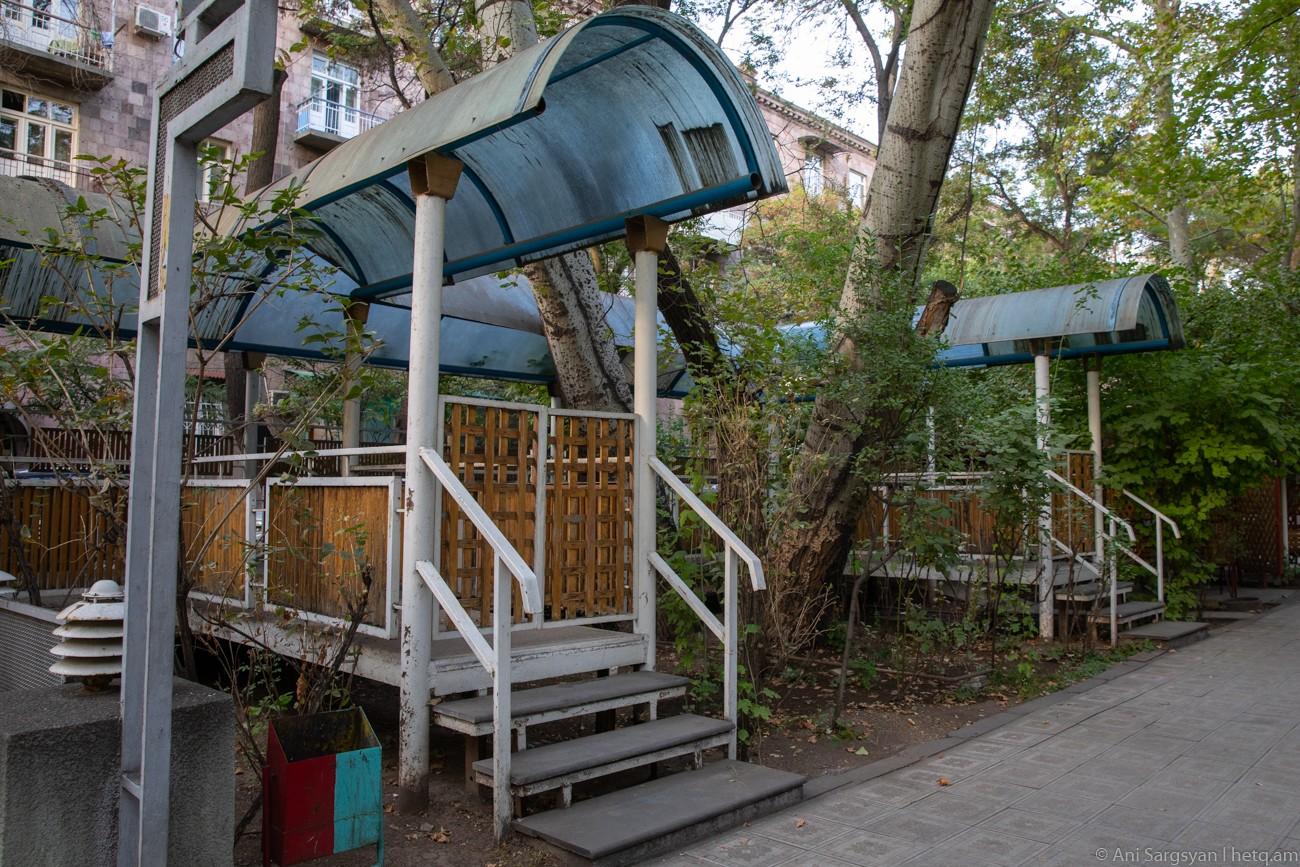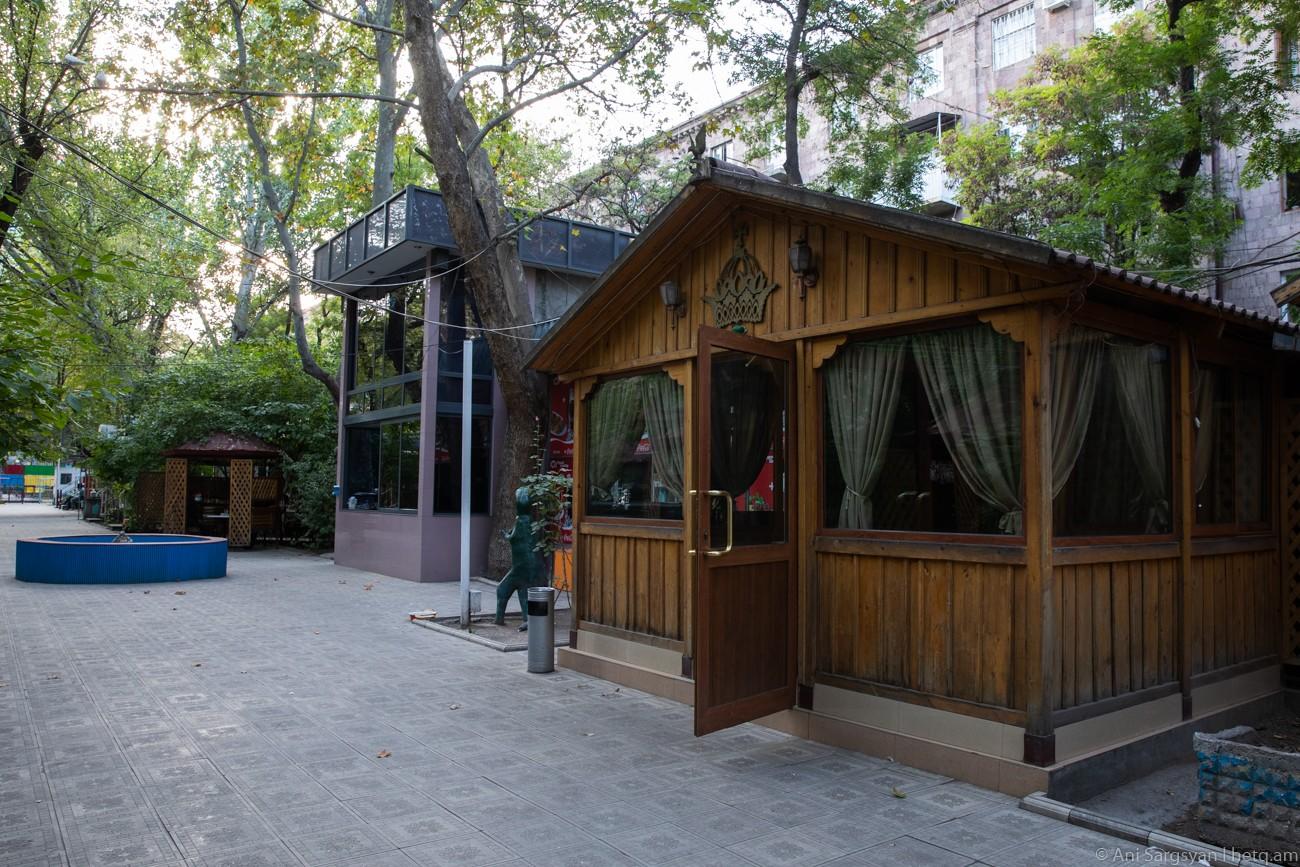 The company's lease expires in 2026 and has been renewed several times since 2001.
Artsakh-91leases 1,678 square meters and pays 1.050 million drams yearly. The company first leased land in the park in 2005. The current lease runs until 2021.
The lease contracts allow the business to build on the land.
The rent they pay is well below the market rates for Arabkir, the Yerevan district in which the park is located.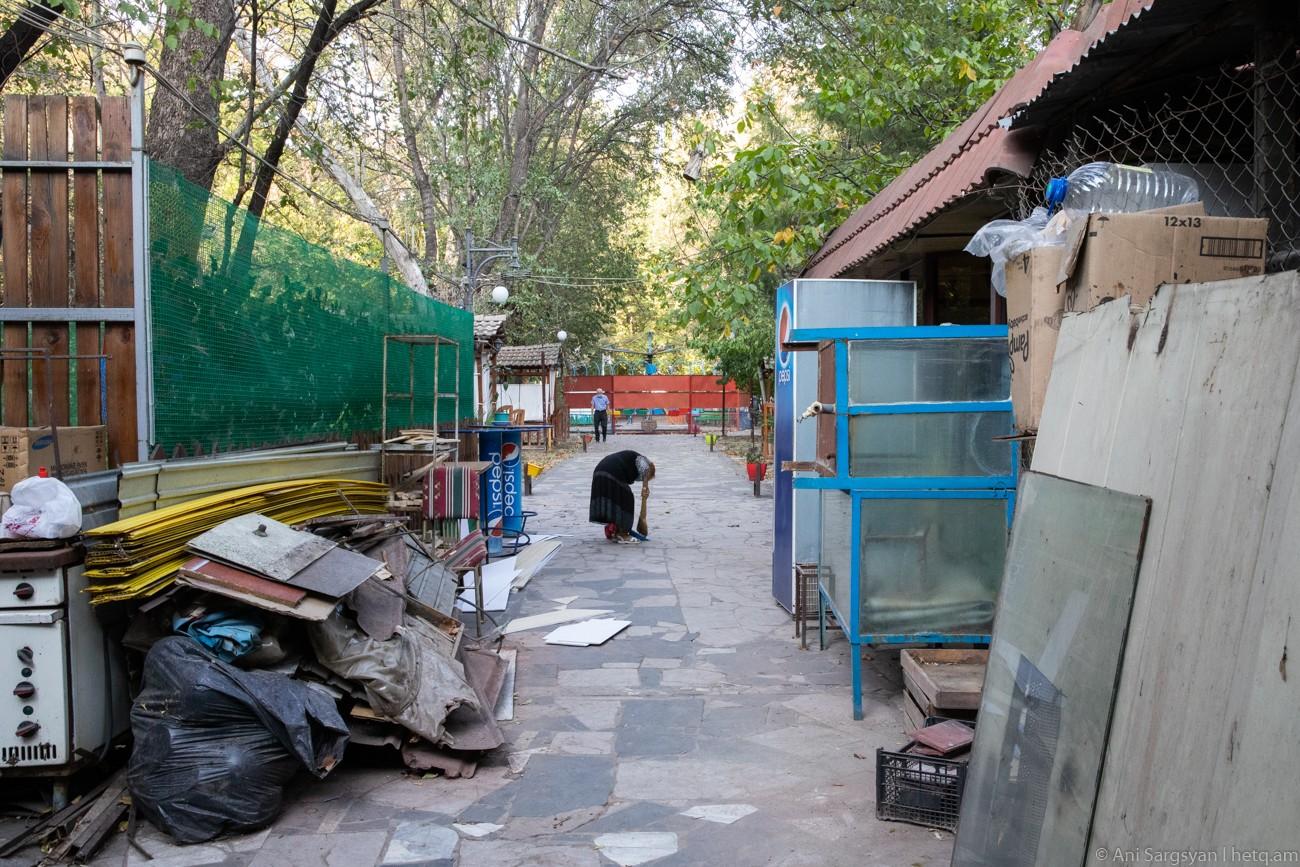 Area leased by Artsakh-91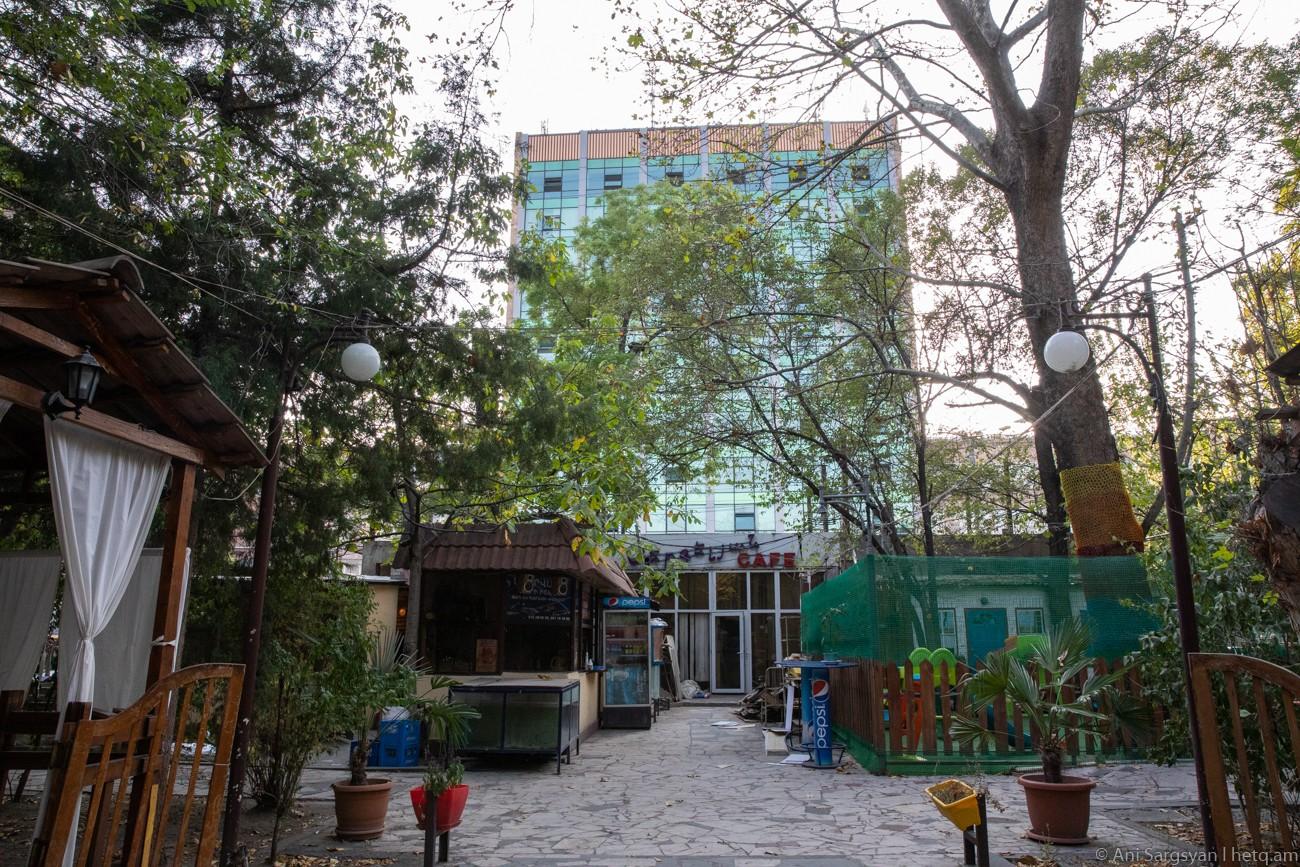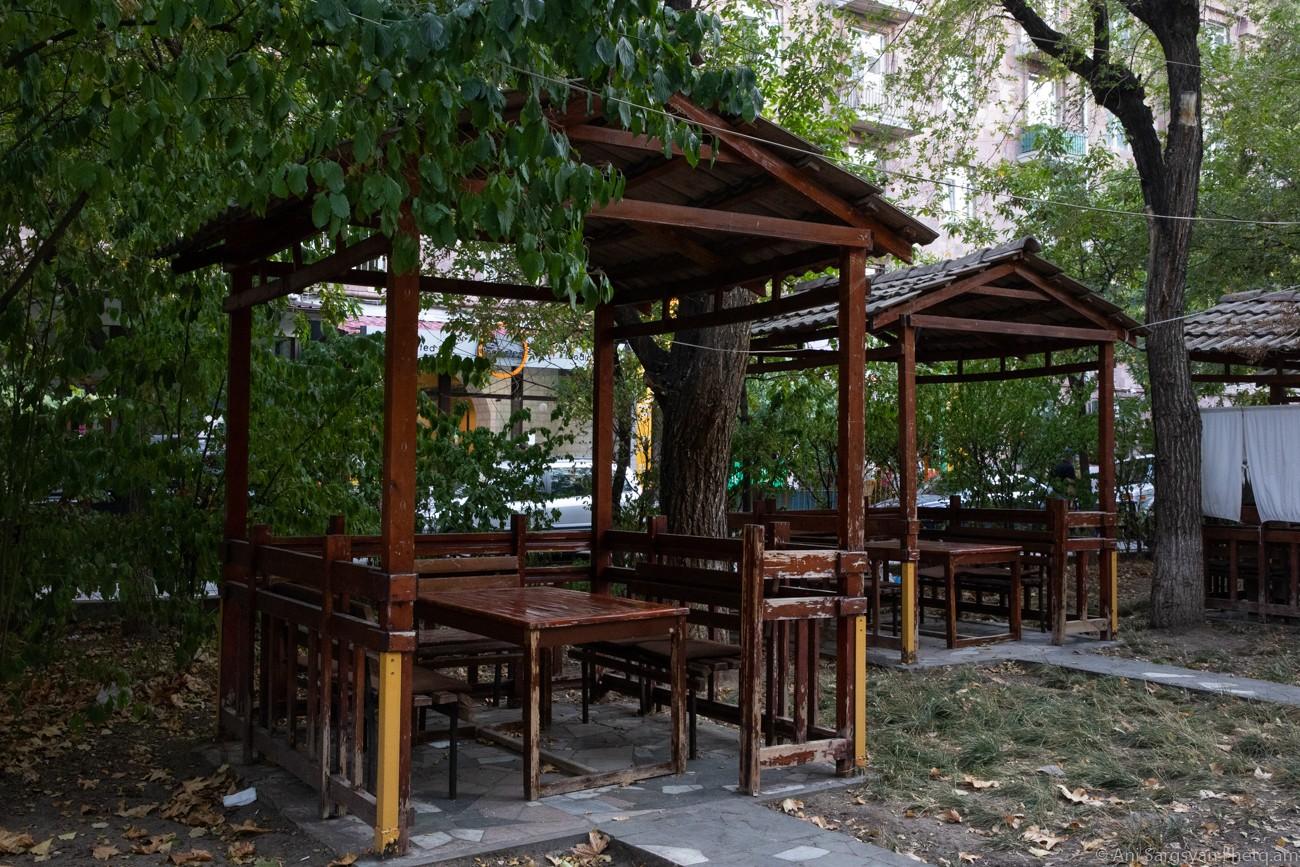 The Tag Café, with its open-air pavilions and kitchen, and a pharmacy located at the beginning of the park, plus the Bokonik bakery, belong to Ruzanna Shahverdyan LLC. There was also a betting shop in the park for years, which has recently closed.
The Mergelyan Café, operating in the area rented by Artsakh-91, with its pavilions and children's attractions occupies most of that section of the park. There are two buildings next to the café. One is car repair shop and the other is a sewing workshop.
The companies have subleased these buildings to other businesses. The two companies make enough on subleasing just one of the buildings for one or two months to cover their entire annual lease payments.
Who owns Ruzanna Shahverdyan LLC and Artsakh-91?
According to the Armenia's Register of Legal Entities, Artsakh-91 was founded in August 1995. The production cooperative has six shareholders: Gagik Avetisyan (54%), Karen Harutyunyan (23%), Gayaneh Voskanyan (7%), Tigran Ohanyan (10%), Hamlet Hayrapetyan (4%) and Hamlet Arshakyan (2%).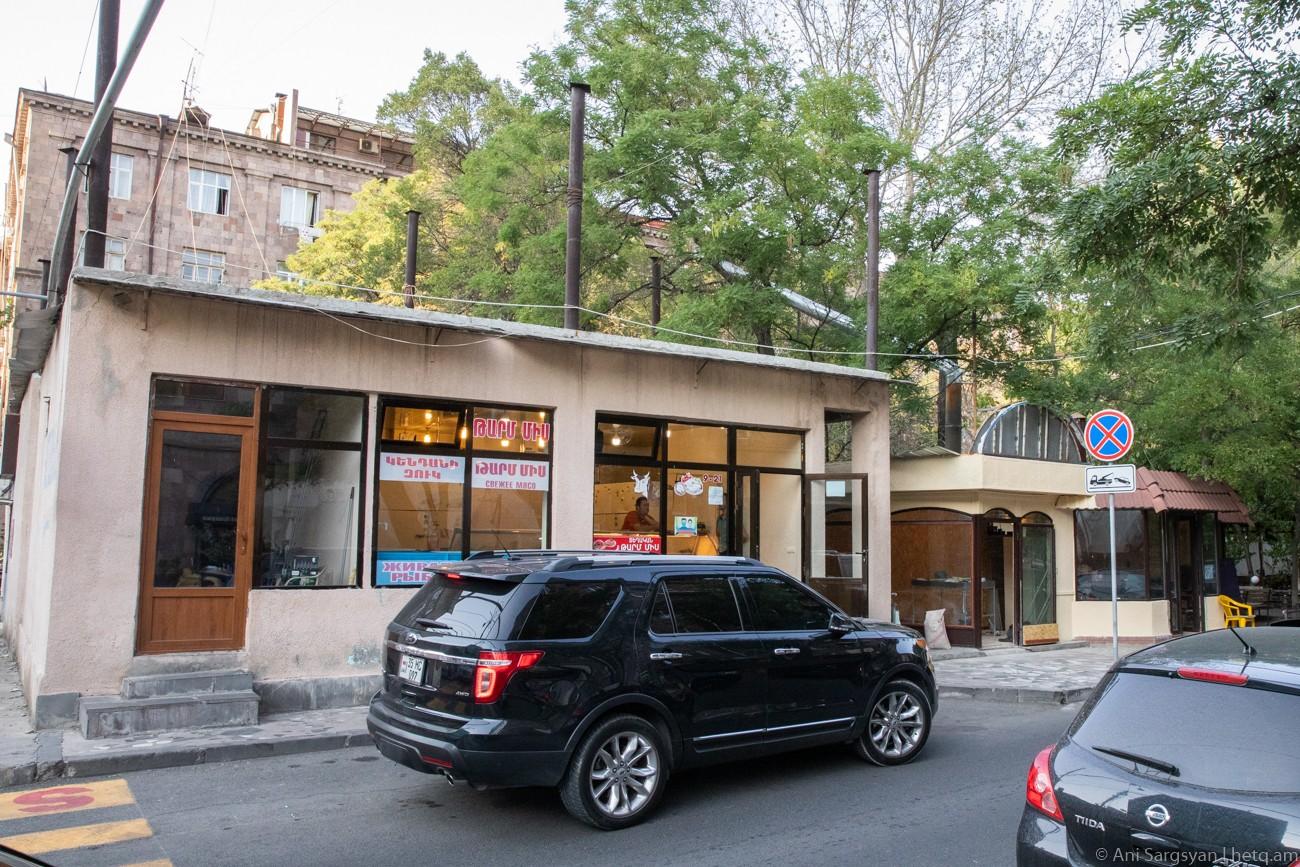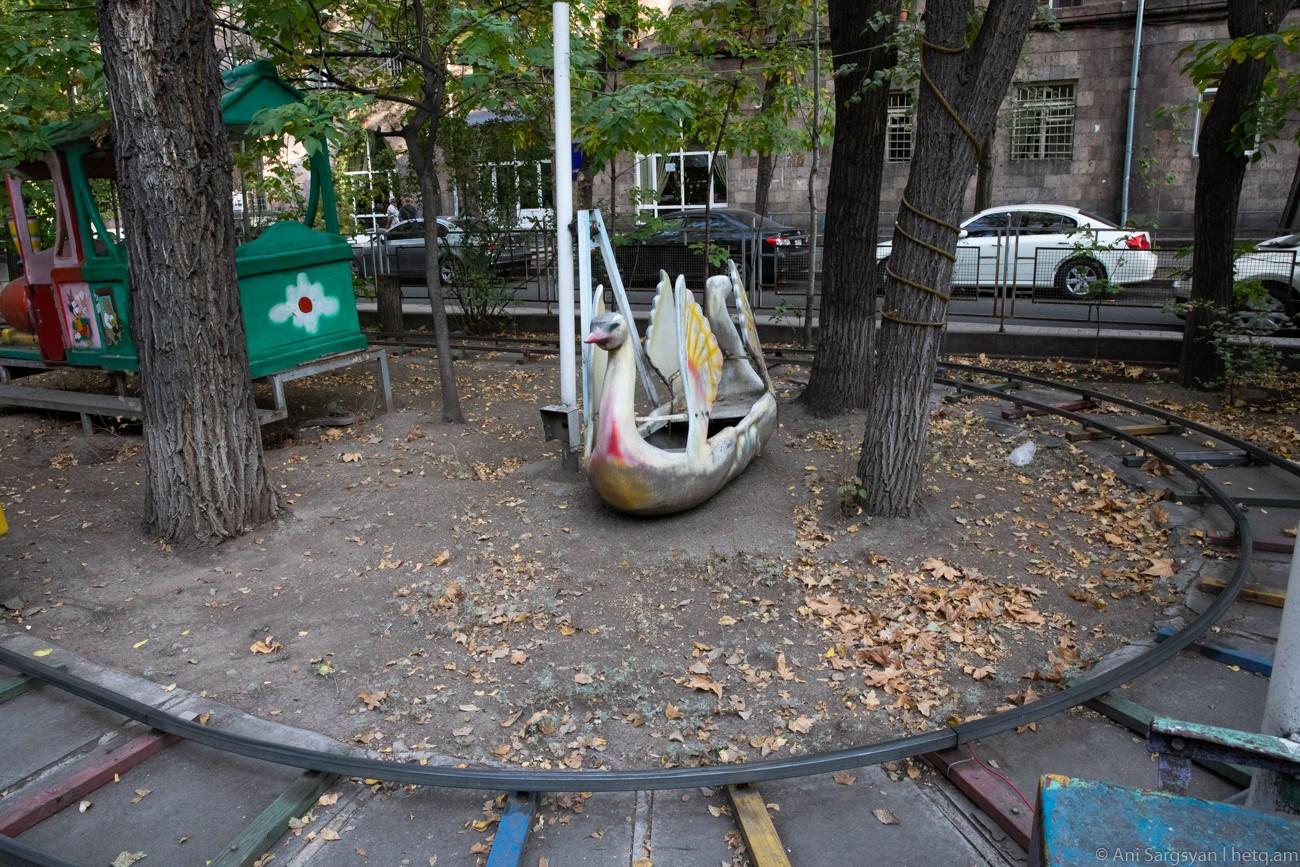 Area leased by Artsakh-91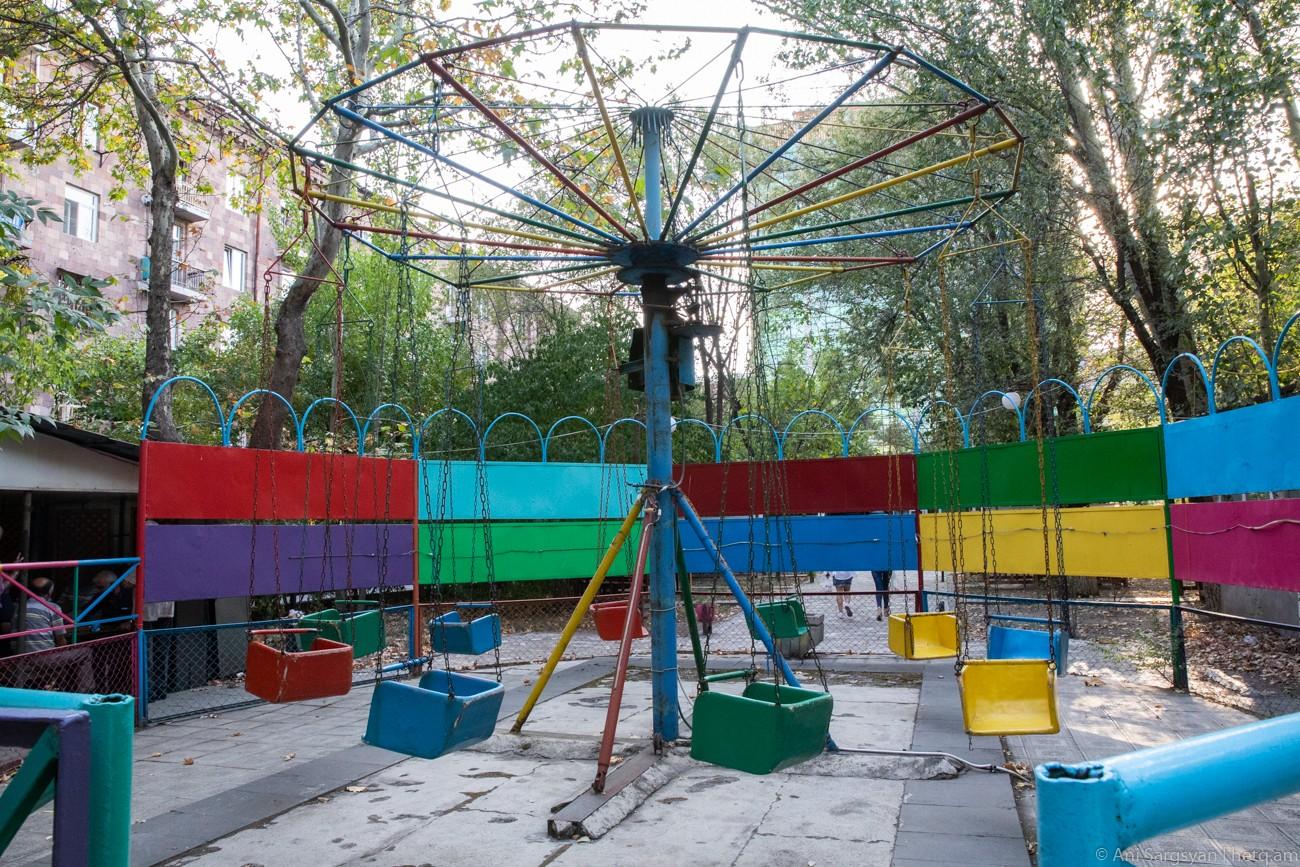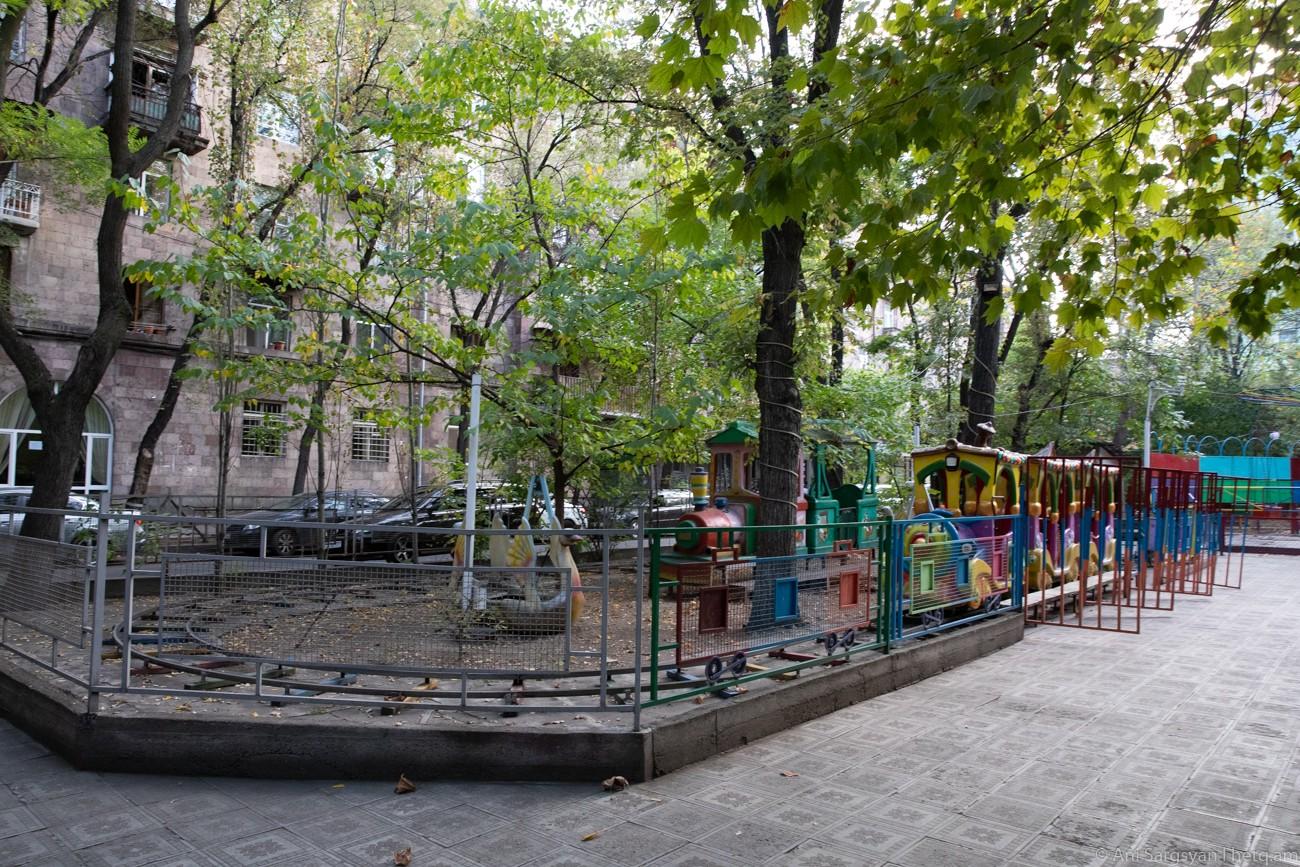 Ruzanna Shahverdyan LLC was founded in 2001. It is headed by the Khachatryan family - Arthur Khachatryan, Ruzanna Shahverdyan's husband, and their two sons, Gagik and Albert.
Gagik Khachatryan now owns 100% of the cooperative.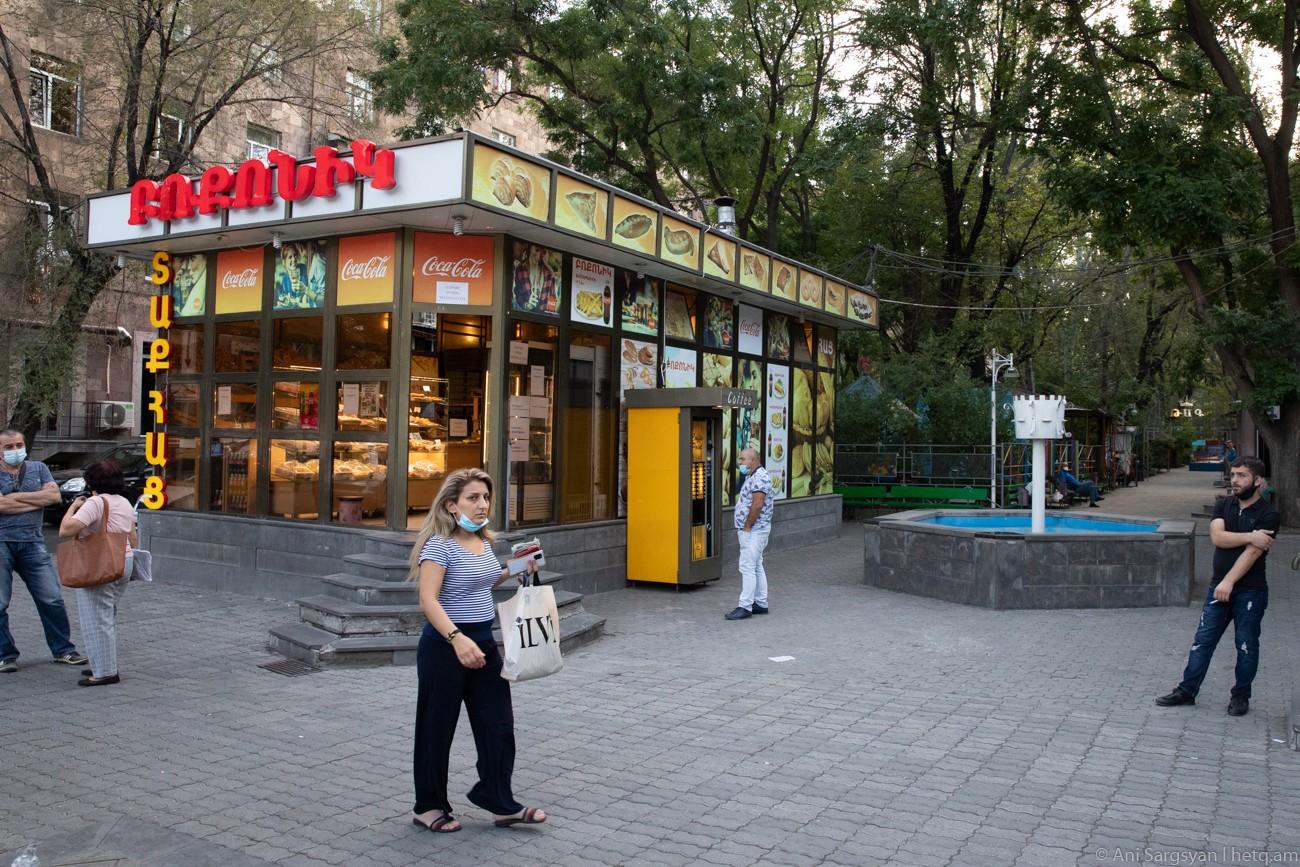 Area leased by Ruzanna Shahverdyan LLC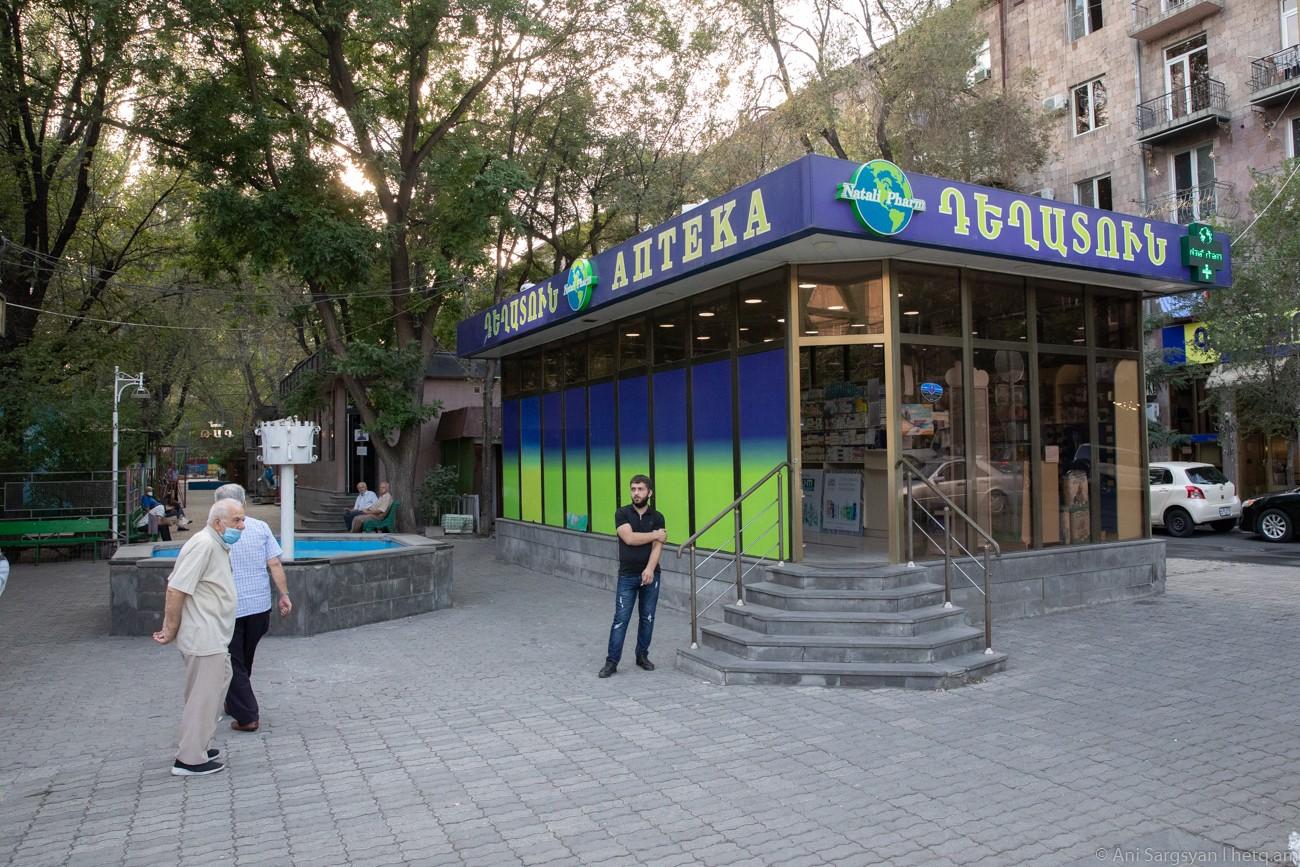 Mergelyan Park's uncertain future
Arabkir Administrative District Head Aram Danielyan says that Artsakh-91 was told a year and a half ago that its lease will not be renewed. Danielyan says the business was thus notified to allow it to make any future plans.
When asked, Danielyan could not say if the lease with Ruzanna Shahverdyan would be renewed in 2026.
The Arabkir municipal official did say his office plans to improve conditions in the park but could not provide specifics.
Photos and video by Ani Sargsyan
If you found a typo you can notify us by selecting the text area and pressing CTRL+Enter