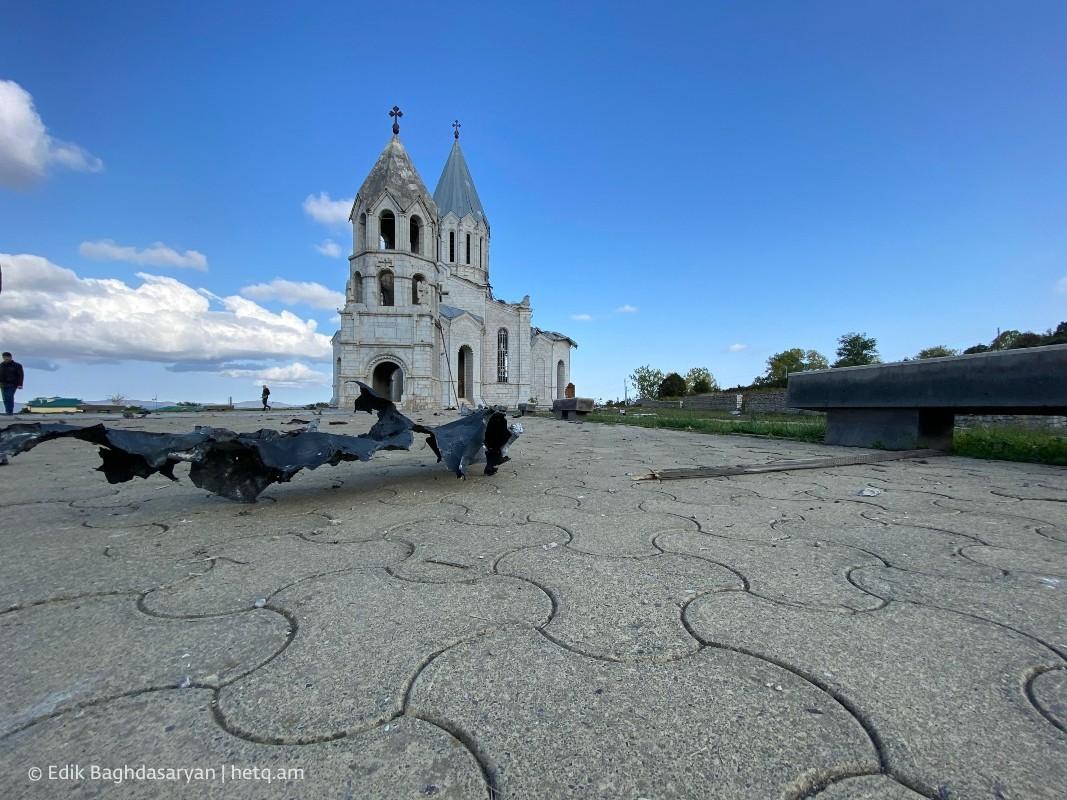 Shushi: Hetq Reporters Observe Azerbaijani Drone Flying Overhead During Attack on Ghazanchetsots Cathedral
Hetq correspondents in the Shushi (Artsakh) report that while filming the missle attack on the Holy Savior (Ghazanchetsots) Cathedral earlier today, they saw an Azerbaijani drone flying overhead.
The correspondents report that three International Committee of the Red Cross (ICRC) vehicles were spotted on the road to Stepanakert.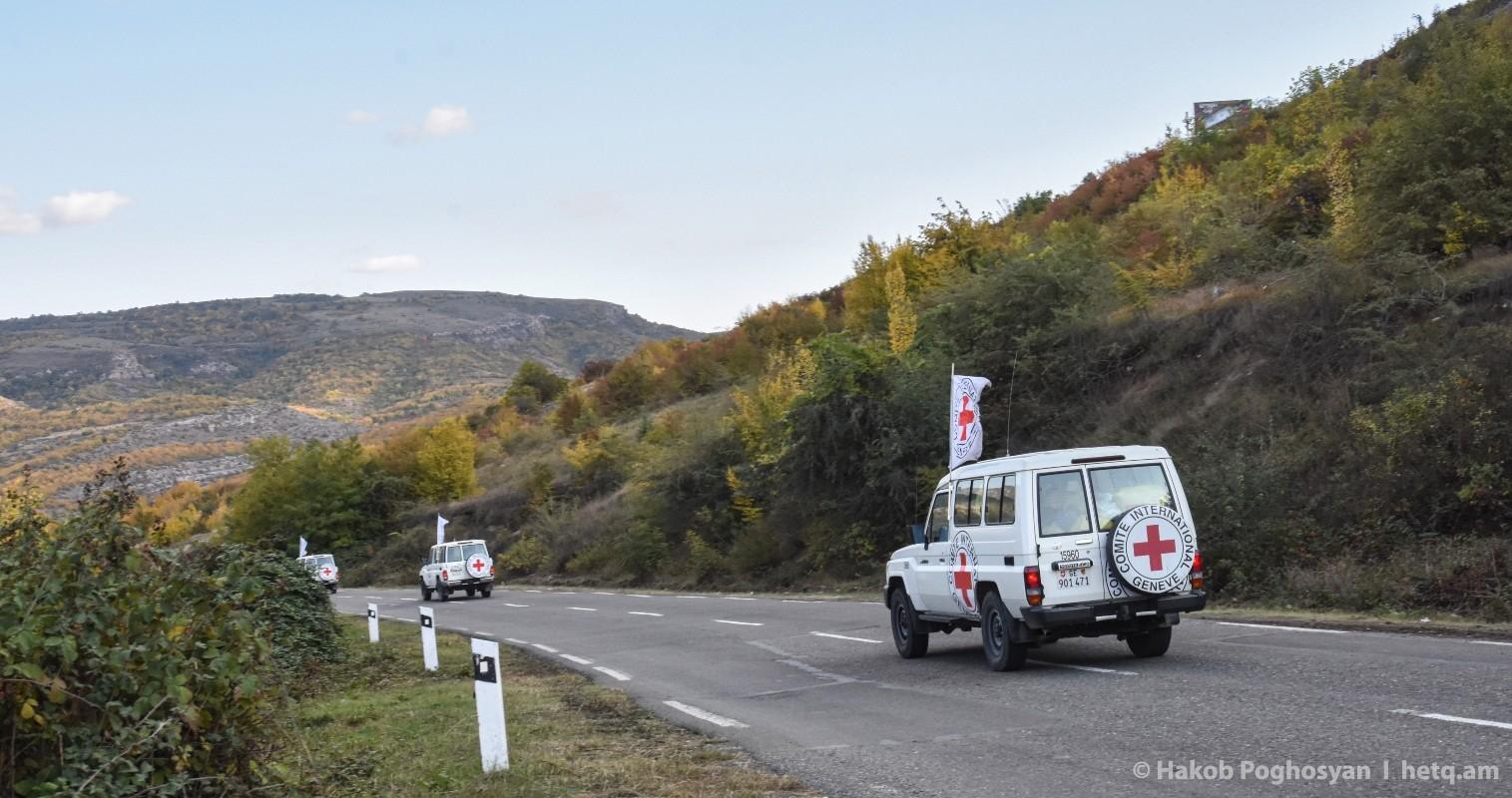 When the crew stopped to film the cars, they saw the drone moving upwards in parallel with the movement of the cars. The drone can be heard in the video.
Zara Amatuni, head of the communication programs of the ICRC delegation in Yerevan, told Hetq that the office's representatives are carrying out a humanitarian mission in Stepanakert.
Asked about the possible exchange of bodies left on the battlefield, Amatuni said that the Red Cross representatives are mobilizing their forces, but it is too early to talk about an exchange, since the parties have not yet signed any agreement to do so.
The Hetq correspondents also report that the sound of an Azerbaijani drone explosion was heard on the way to Stepanakert.
P.S. While Hetq was preparing this article, we heard from our Shushi correspondents that the cathedral was hit again. This was confirmed by Artsakh Presidential spokesman Vahram Poghosyan.
If you found a typo you can notify us by selecting the text area and pressing CTRL+Enter