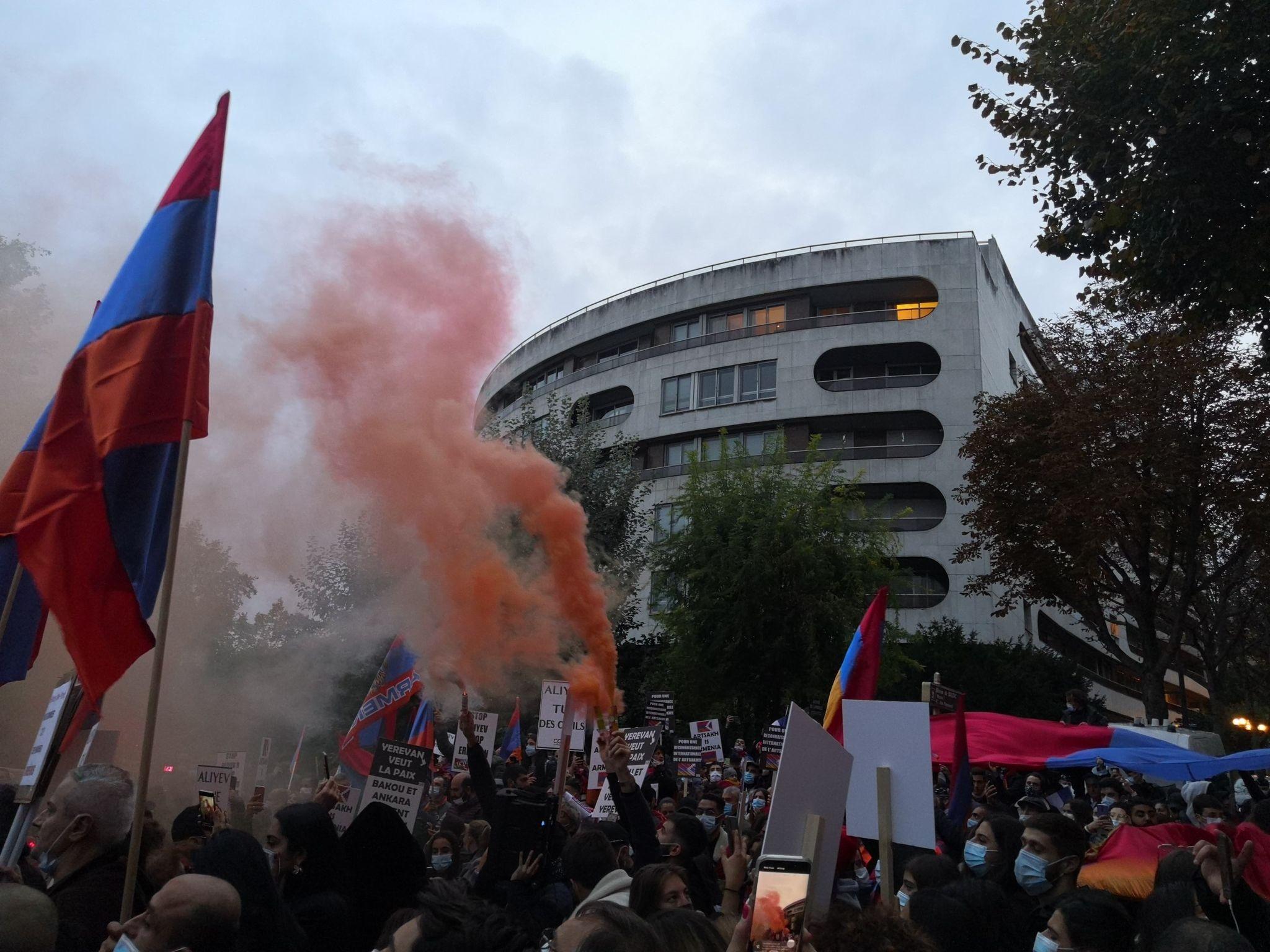 Paris Rally in Support of Artsakh
The Coordinating Council of Armenian Organizations in France (CCAF) organized a rally today, near the Turkish Embassy in Paris, in support of Arstakh.
The rally is taking place as this article goes to press.
French-Armenians, French public and political figures, Greeks, Cypriots and Yezidis are participating in the rally, chanting "Turkey is a terrorist" and "Erdogan is a terrorist".
Stressing that Turkey wants to restore the Ottoman Empire, the protesters are demanding that France and other countries punish Turkey, freeze its bank accounts and use all means to curb any Turkish involvement in the fighting along the Artsakh-Azerbaijan border..
The demonstrators are also urging Armenians not to buy Turkish goods.
The next rally will take place on October 13 near the French Parliament, demanding the recognition of Artsakh's indepen
If you found a typo you can notify us by selecting the text area and pressing CTRL+Enter