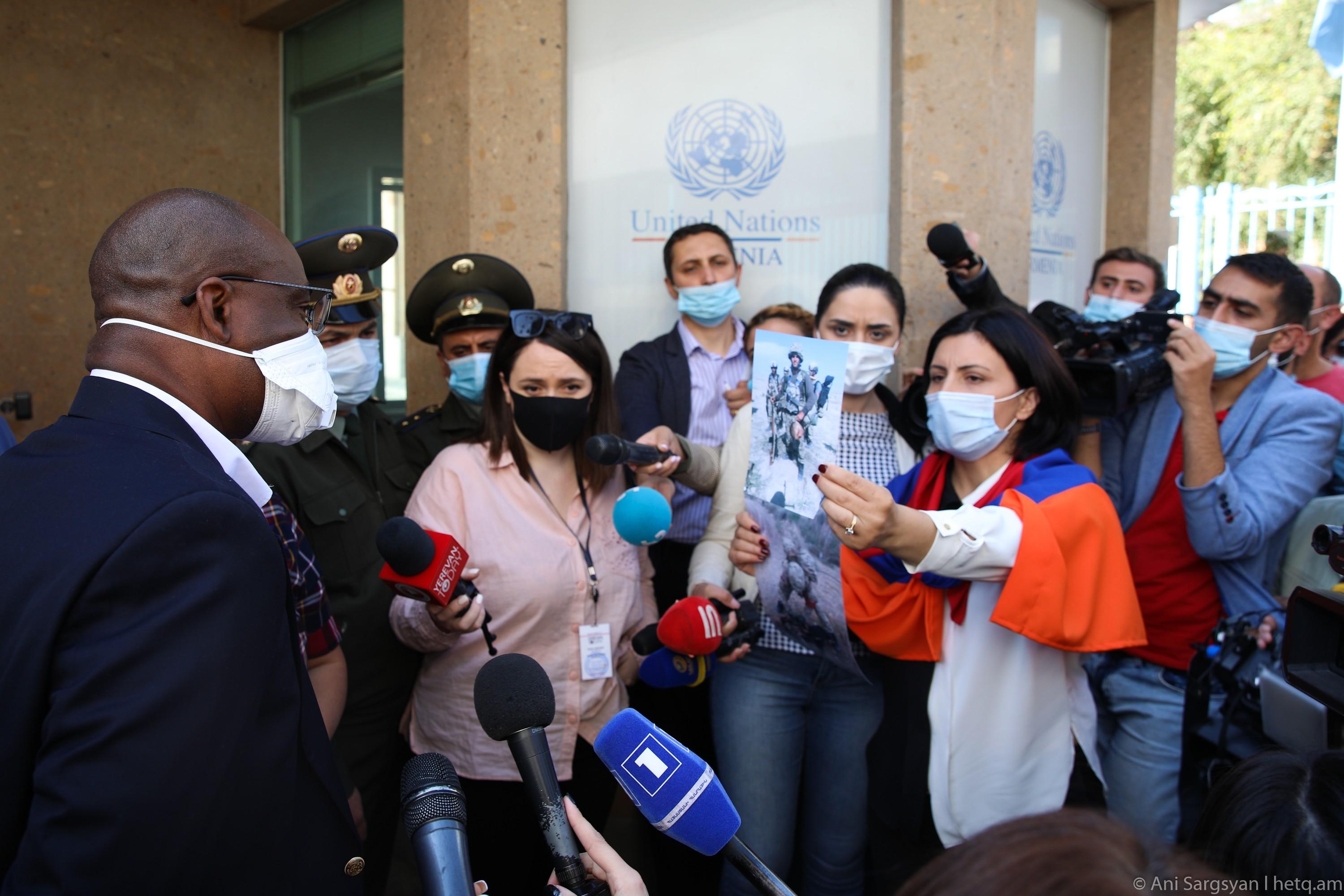 Rally in Yerevan to Protest Inaction of International Community
Dozens rallied in front of the United Nations (UN) office in Yerevan today, October 16, to protest the international community's failure to stop Azerbaijan's war against Artsakh.
Rally organizer Armineh Melkonyan stated that the Azerbaijani media provided evidence confirming the desecration of the corpses of Armenian soldiers and the torture of prisoners and that the UN remained silent.
"We have brought facts to the UN office. We must show the world that the rights of an entire nation are being violated," Armineh Melkonyan told reporters on the scene.
Hamlet Danielyan, one of the rally participants, said that the UN is not carrying out its peacekeeping mission.
"I want a responsible person from the UN office to come here and tell us what the procedure is for a Security Council session to take place, for this issue to be discussed," Danielyan said.
Former MP Anahit Bakhshyan, who years ago worked with the UN Children's Fund, noted that she did not understand UNICEF's silence when Artsakh children are denied their right to an education.
"I had good colleagues there. Today, I just want to say to everyone, shame on you. For years, in fact, you have been engaged in fraud; the illusion that you have instilled in us that you are defending the rights of our children has vanished today. Come to your senses, come to your senses," Bakhshyan said.
A UN security official came out to listen to the demonstrators protestations. (top photo)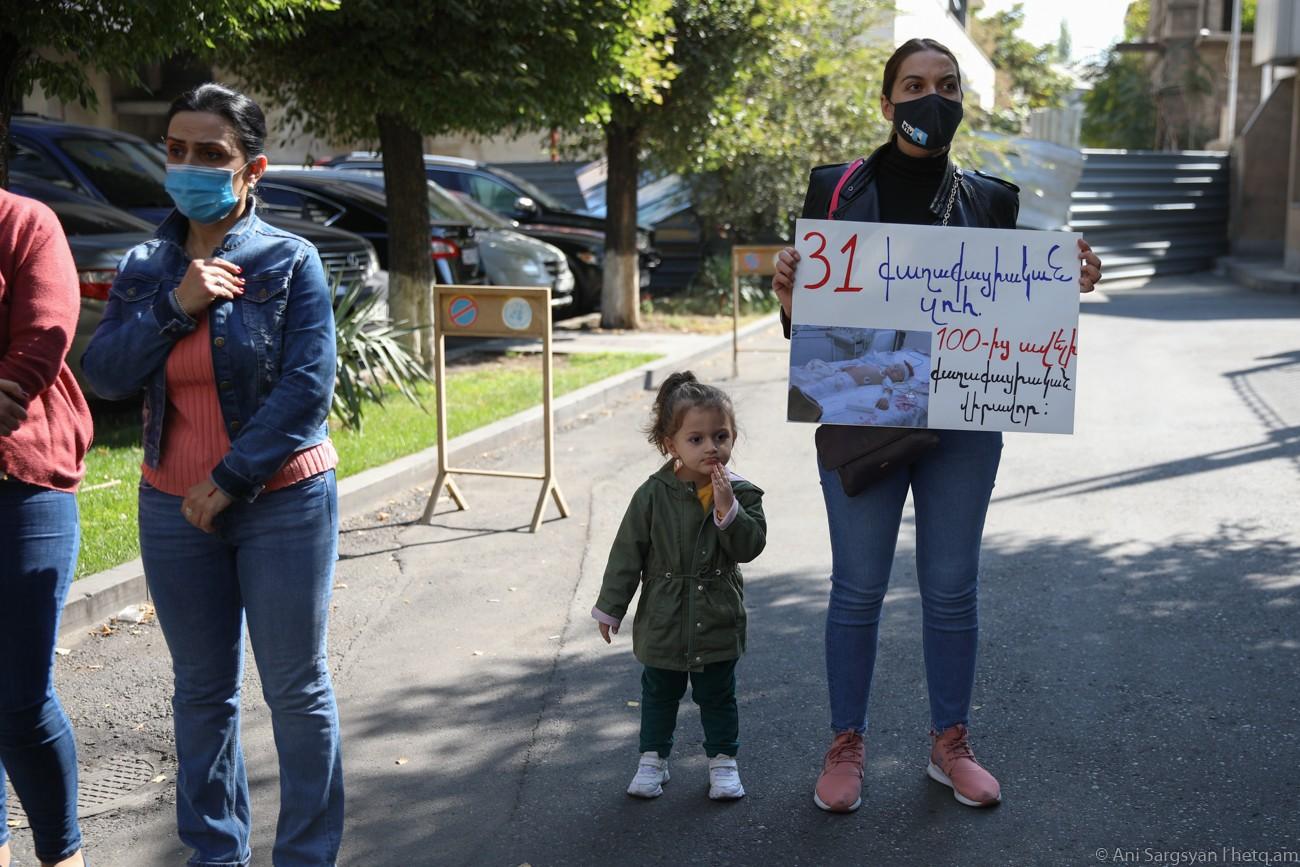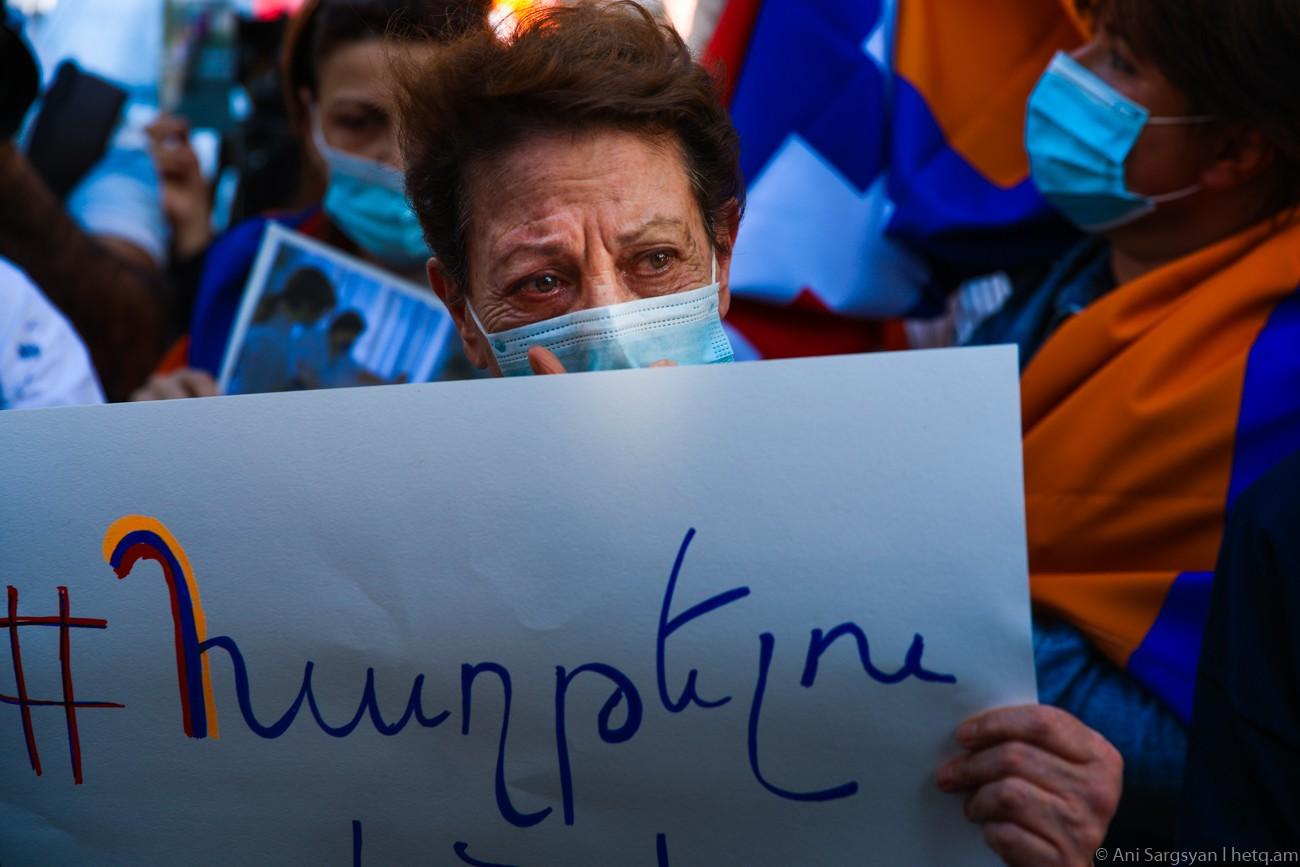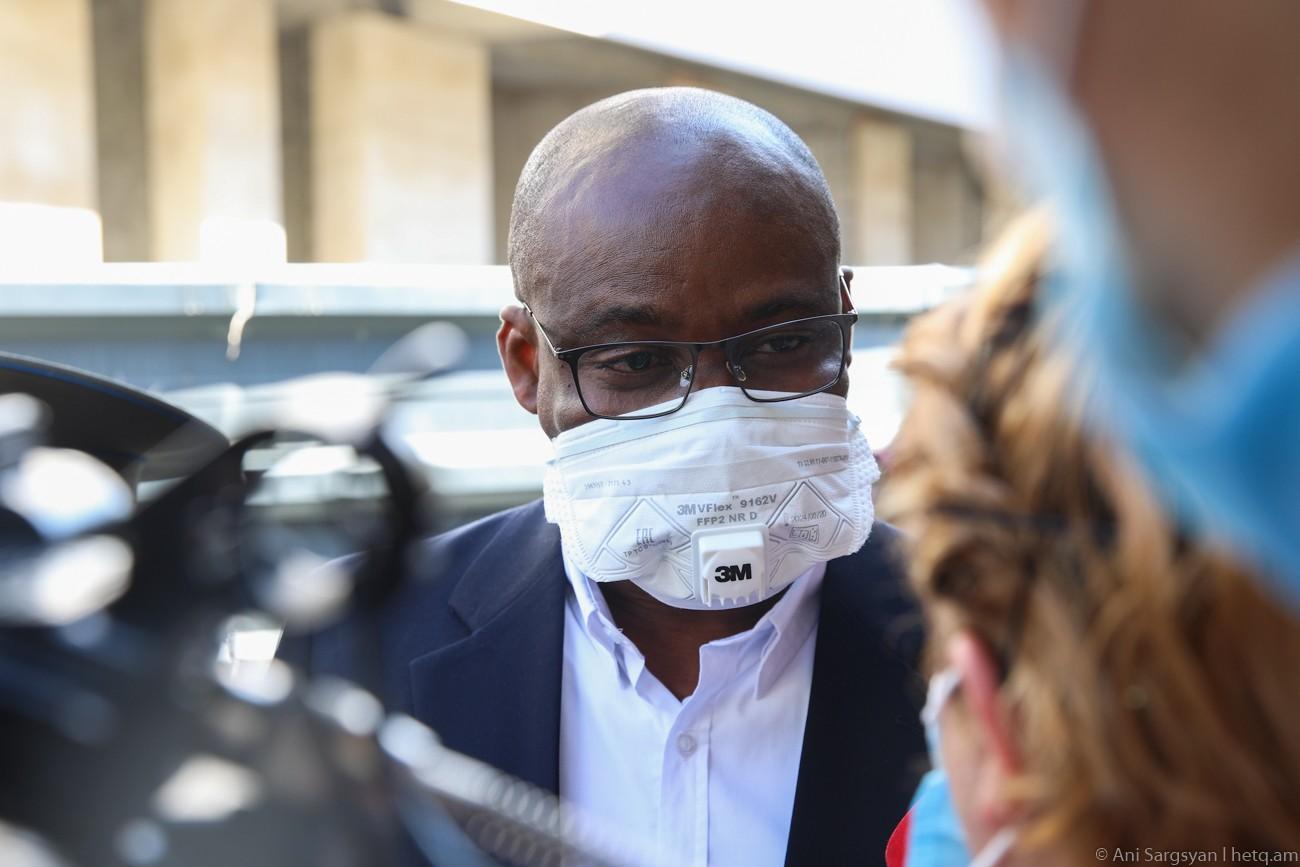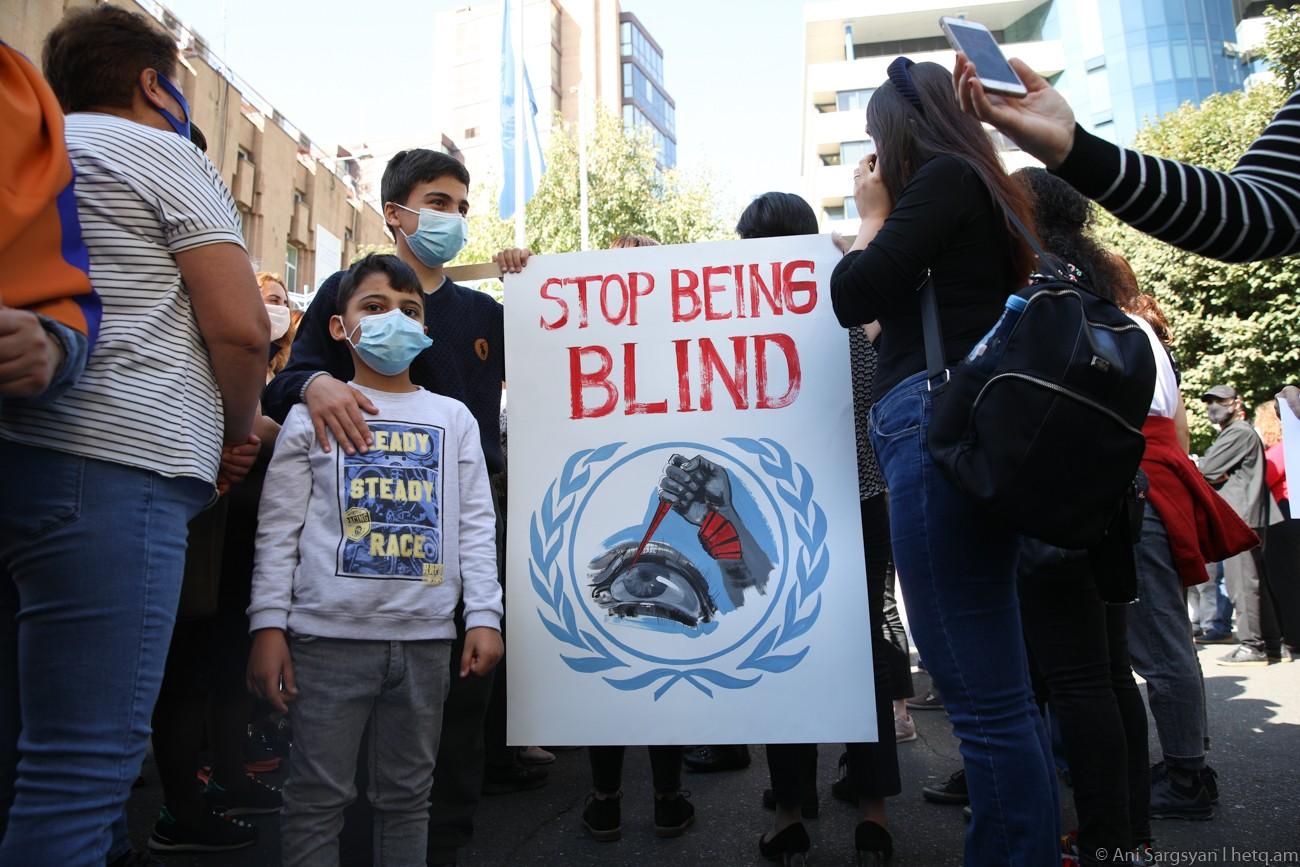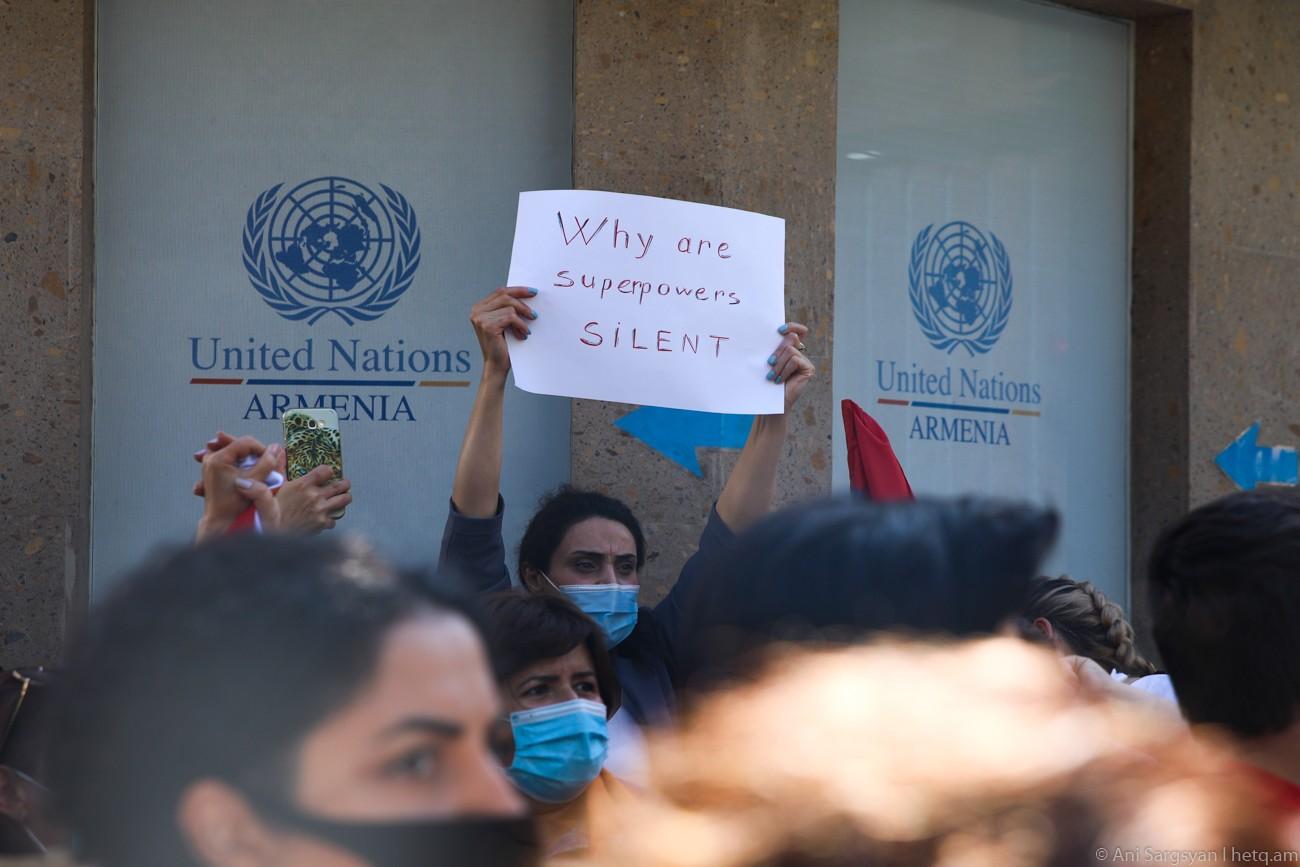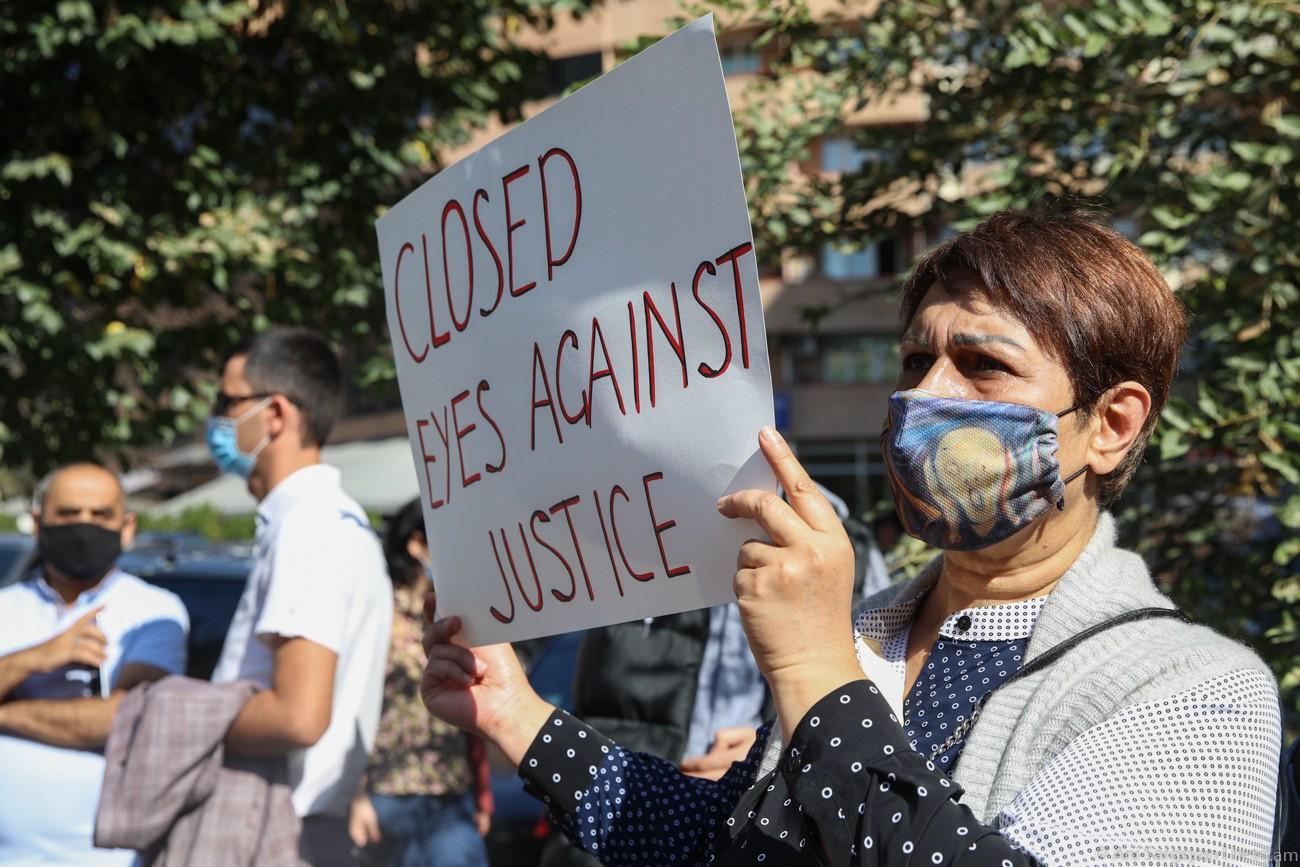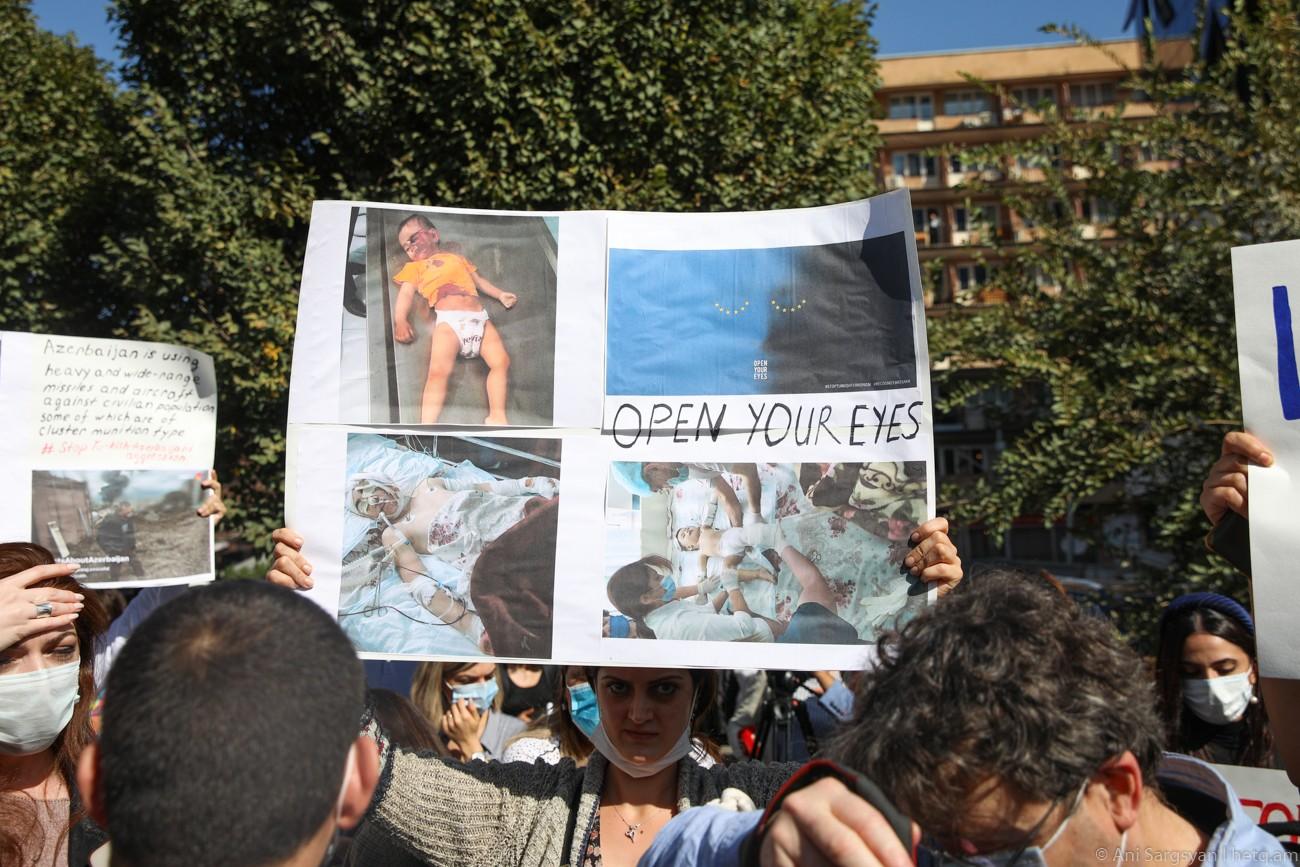 Yerevan Medical University student Vahe Grigoryan ripped a certificate given to him by UNICEF.
"We do not need UNICEF letters of thanks, because their values ​​are false. 24,000 kids in Artsakh are deprived of their basic rights - the right to education, the right to live freely, the right to live with their families. The UN does nothing but issue calls. It's time to act," said Grigoryan
If you found a typo you can notify us by selecting the text area and pressing CTRL+Enter