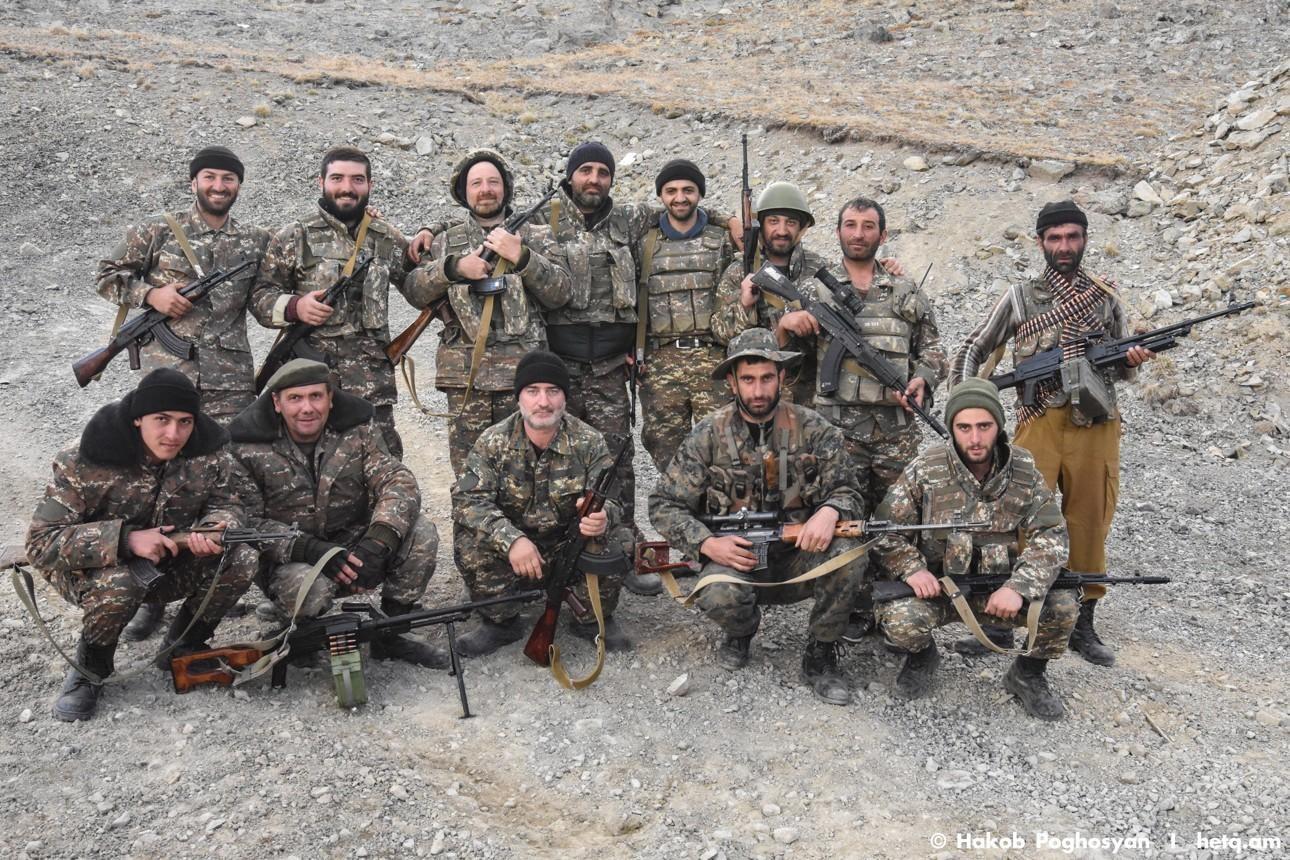 October 15: Dispatch from Mt. Mrav Frontline
The leaves have started to fall along the Mrav mountain range in norther Artsakh.
Our vehicle enters the forest and we slowly climb Mt. Mrav surrounded by a kaleidoscope of colorful fall foliage.
Khosrov Musayelyan, our driver, is a contract soldier. His son, 19-year-old Valerie, was killed in fighting in the south on September 28. Talking about his son's death is difficult. I try to break the uneasy silence.
"How many times a day do you climb?" I ask.
"As many times as necessary," Khosrov replies.
I start asking about the jeep, its capabilities and horsepower. Khosrov suddenly turns around and asks: "Do you know how many families has suffered?" He starts ticking off their names.
Before climbing Mrav, the soldiers offered us coffee in the forest. I took this to mean that the situation is relatively calm now. The army is carrying out engineering operations. We can only go to the mountain positions by military vehicle.
The soldiers kept peppering us with questions. They wanted to know what was going on along other parts of the border, in Yerevan. They asked us what the outside world was saying about the Karabakh issue. Many questions, but few answers.
The conversation then broke off in different directions.
Upon reaching Mrav, the soldiers at the front position started unloading the vehicle. We saw conscripts and volunteers along with contract soldiers.
Shahumyan native Mamikon Avanyan arrived from Russia as soon as he heard news about the fighting. He says there are many more in Russia who want to make it to Artsakh.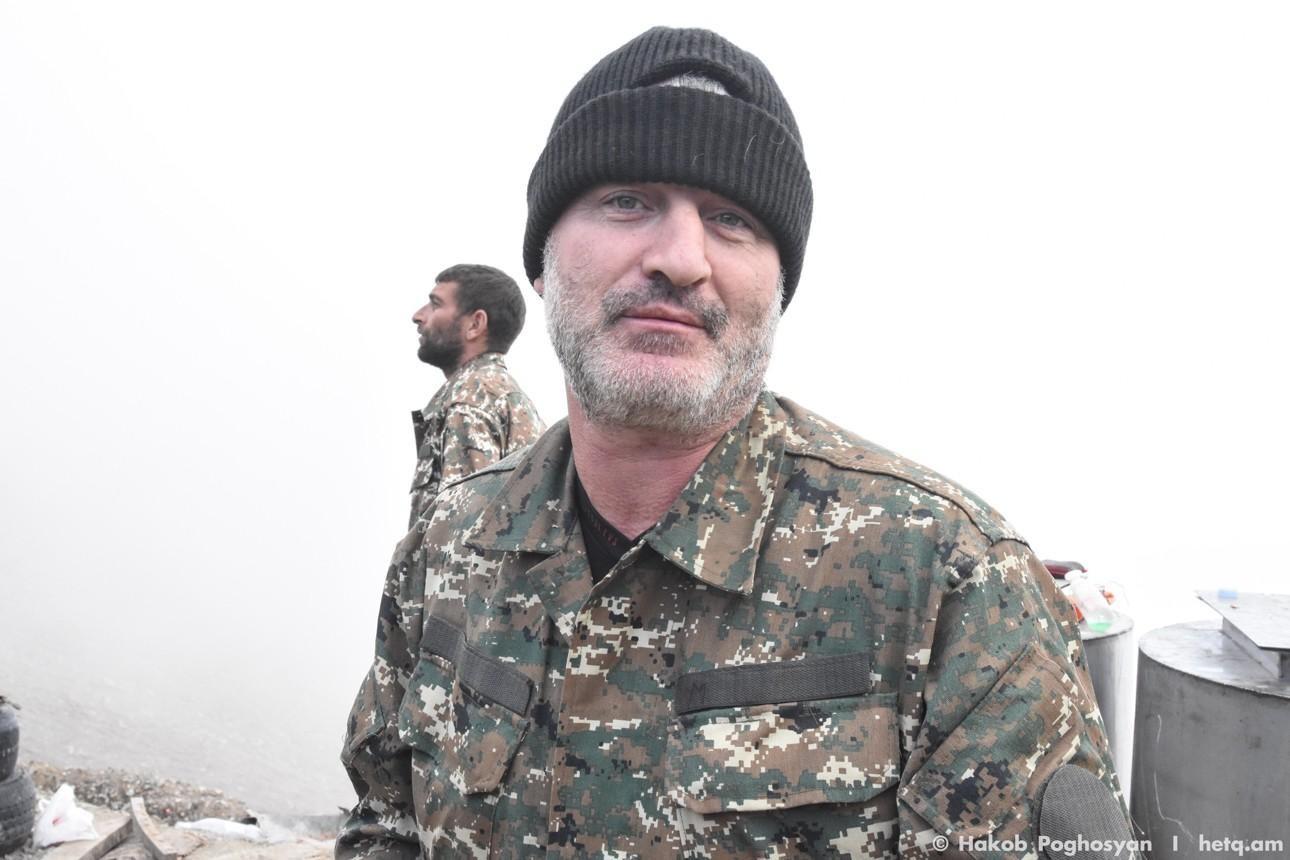 "How are the guys?" I ask Mamikon.
"Everyone is in high spirits. There are no guys with the guts like ours. Especially not like our 18-19-year-olds. We're afraid of nothing. We are safeguarding our homeland. But whatever they do (meaning the Azerbaijanis - ed.), we must do twice as much. If they destroy our cities, we must do the same," says Mamikon.
Artyom, the commander of the division, describes how they repulsed the enemy's attacks during the war.
"Today they shelled us five or six times. They tried to take our position three times, but as you can see, we are still here," says the commander.
"We are in a fighting mood. We will not retreat one inch," says Gurgen Nahapetyan, a conscript.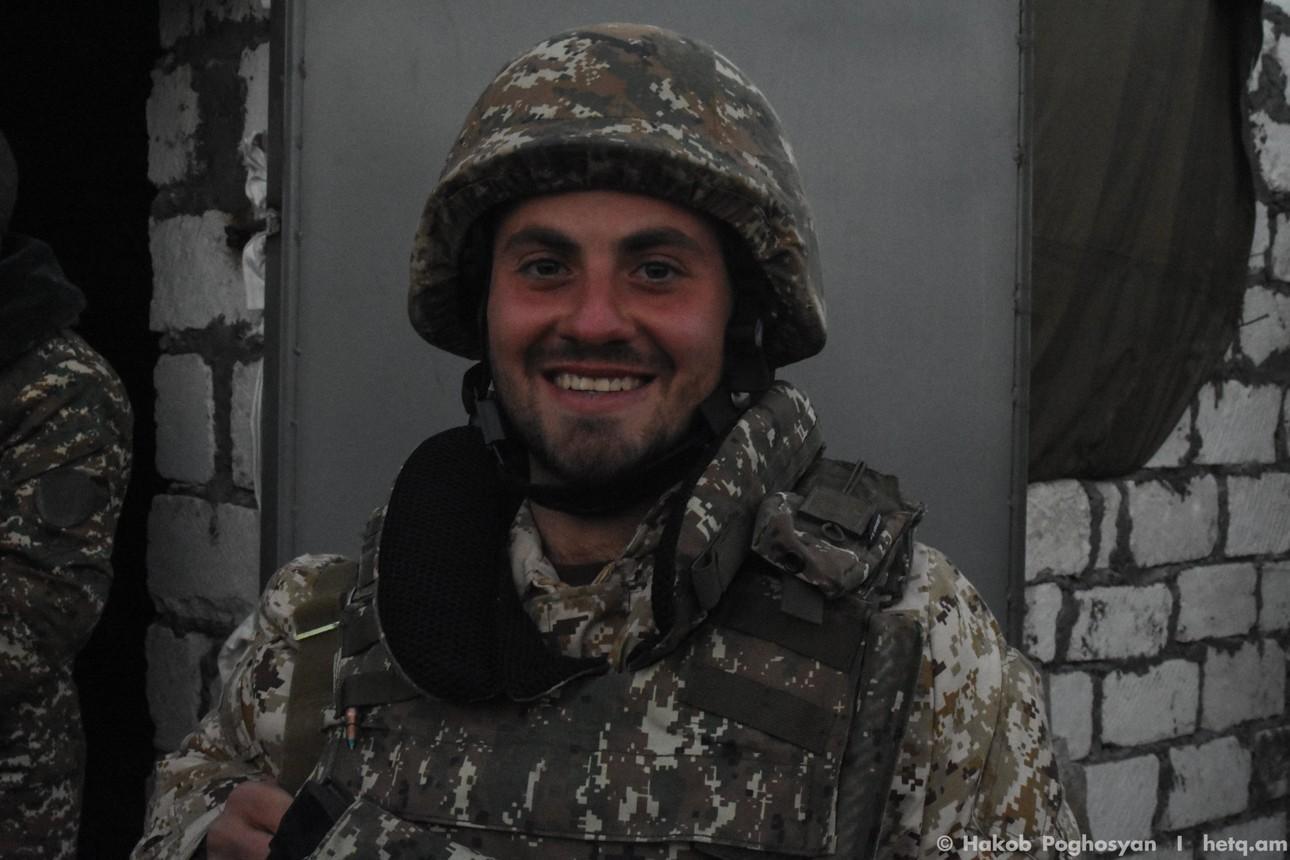 Only these guys know what our soldiers are going through. One day, maybe, they'll decide to talk about it. Only they can talk about the comrades they have lost.
You can see the photo series about the soldiers of Mrav HERE
If you found a typo you can notify us by selecting the text area and pressing CTRL+Enter