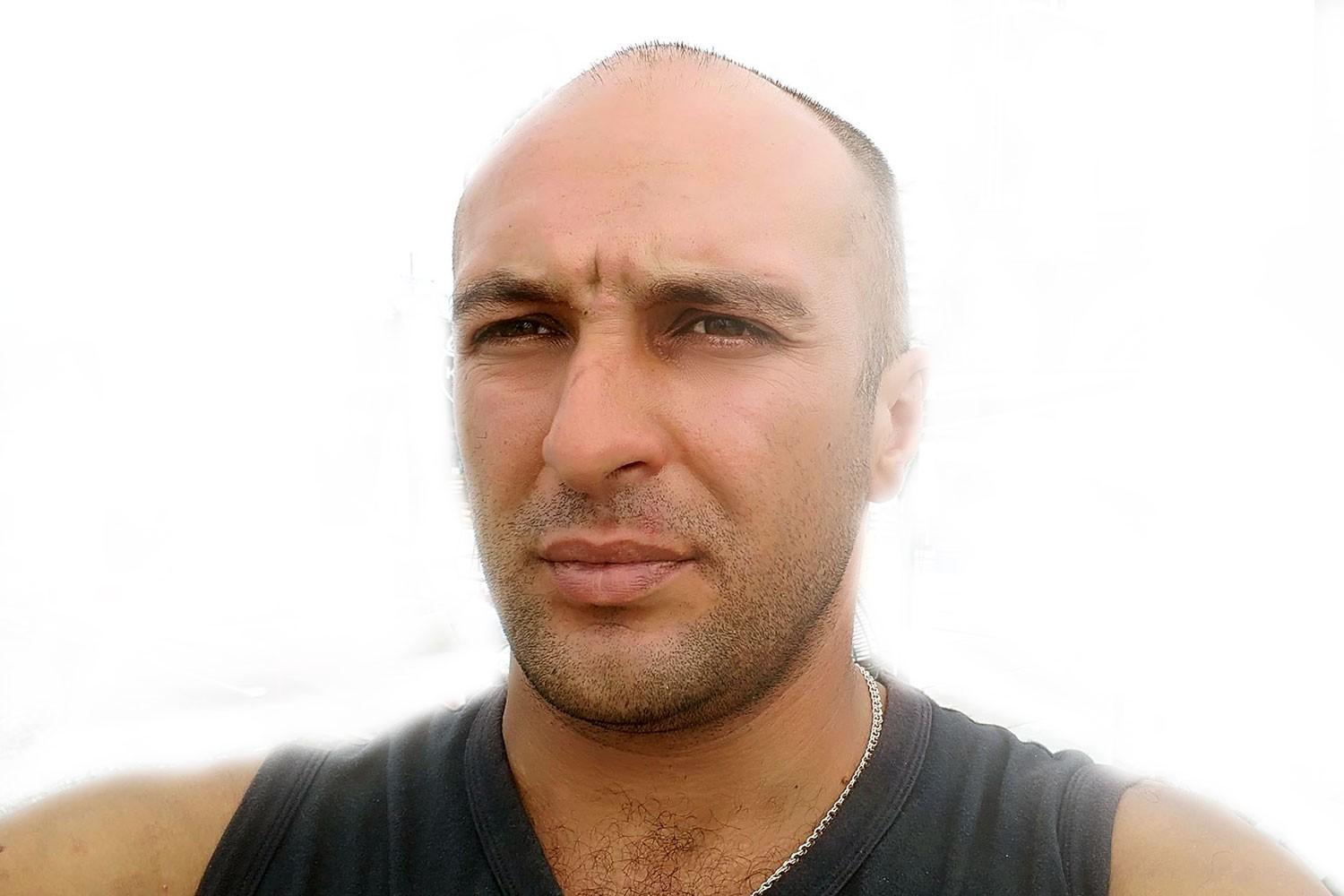 From Javakhk to Artsakh: Gevorg Avagyan Renounced Georgian Citizenship to Fight
On October 2, Gevorg Avagyan left his home in Javakhk (Georgia) and headed for the Armenian border. His ultimate destination was the Artsakh frontline, to fight.
Avagyan is a dual citizen of Georgia and Armenia.
Georgian border guards warned him that he would lose his Georgian citizenship if he crossed the border into Armenia. Gevorg didn't hesitate. He handed them his Georgian passport and renounced his Georgian citizenship.
Although Georgia has already enshrined the provision of dual citizenship in its constitution, the mechanisms for retaining Georgian and another country's citizenship have still not been ironed out.
After several telephone conversations with their superiors, the border guards allowed Avagyan to cross the Georgian border and returned his passport.
Only after crossing the border into Armenia did Avagyan call his family, telling them that he was leaving for Artsakh. It was a tough decision. Avagyan has three young children and is the family's only wage earner. He's an only child as well.
Gevorg, 33, used to repair cars in the town of Ninotsminda, in Georgia.
When he and his friends heard about the outbreak of fighting in Artsakh, they started collecting humanitarian aid. Avagyan says that many have volunteered to fight in Artsakh, but few have yet left.
On October 3, the day after arriving in Armenia, Avagyan signed up with the volunteer brigade of freedom fighter Mher Harutyunyan, positioned on the northeastern section of frontline in Artsakh.
Three days later, they came face to face with an Azerbaijani subversive group.
"There were two of us. We went down to bring up the food. Suddenly I heard shouts of 'Allah Akbar, Allah Akbar'. To be honest, I thought they were our boys, joking. But the guy who came with me immediately fell from a shot to the forehead. I realized it was no joke. The battle started. I managed to shoot both of them and went down the gorge. They were shooting from above. The shots hit my legs and back. I fell," Avagyan recalls.
The battle continued above. Gevorg's unit neutralized an enemy subversive group of 25-30 people. All the while, Avagyan was stuck down in the gorge. He remained there for two hours until the fighting was over, and he was lifted out by his unit. He was first taken Martakert, then to the Stepanakert hospital, and finally to Yerevan, because a complicated operation was to be performed.
Gevorg Avagyan was hit in both legs. The nerves in his right leg are damaged, preventing him from walking. Another shot hit him in the back, in the left kidney. Doctors have told Avagyan it's take six months to a year to recover and that he'll walk again.
Gevorg Avagyan at a Yerevan hospital. (Photo from his friend's FB page)
"They shot me in the legs and back with a machine gun. I had a bullet fragment in my back, but I did not know when I got it. They told me about it in the hospital," says Avagyan.
Armenian Ministry of Defense Special Representative Artsrun Hovhannisyan then reported that on October 6, a counterattack was launched, with the active participation of Avagyan's unit, and the hill called Varankatagh (Lyulasaz) was recaptured.
Avagyan says that what is important for a person going to war is one's inner spirit, the consciousness of protecting the family, the nation.
"Each of our guys was a kamikaze fighter. There was no fear, we were not afraid of any of them. Before leaving, I never imagined that the war would be like this. We were fighting the whole world. If they shouted 'Allah, Akbar,' it means they were mercenary Islamists, not Azeris," says Avagyan.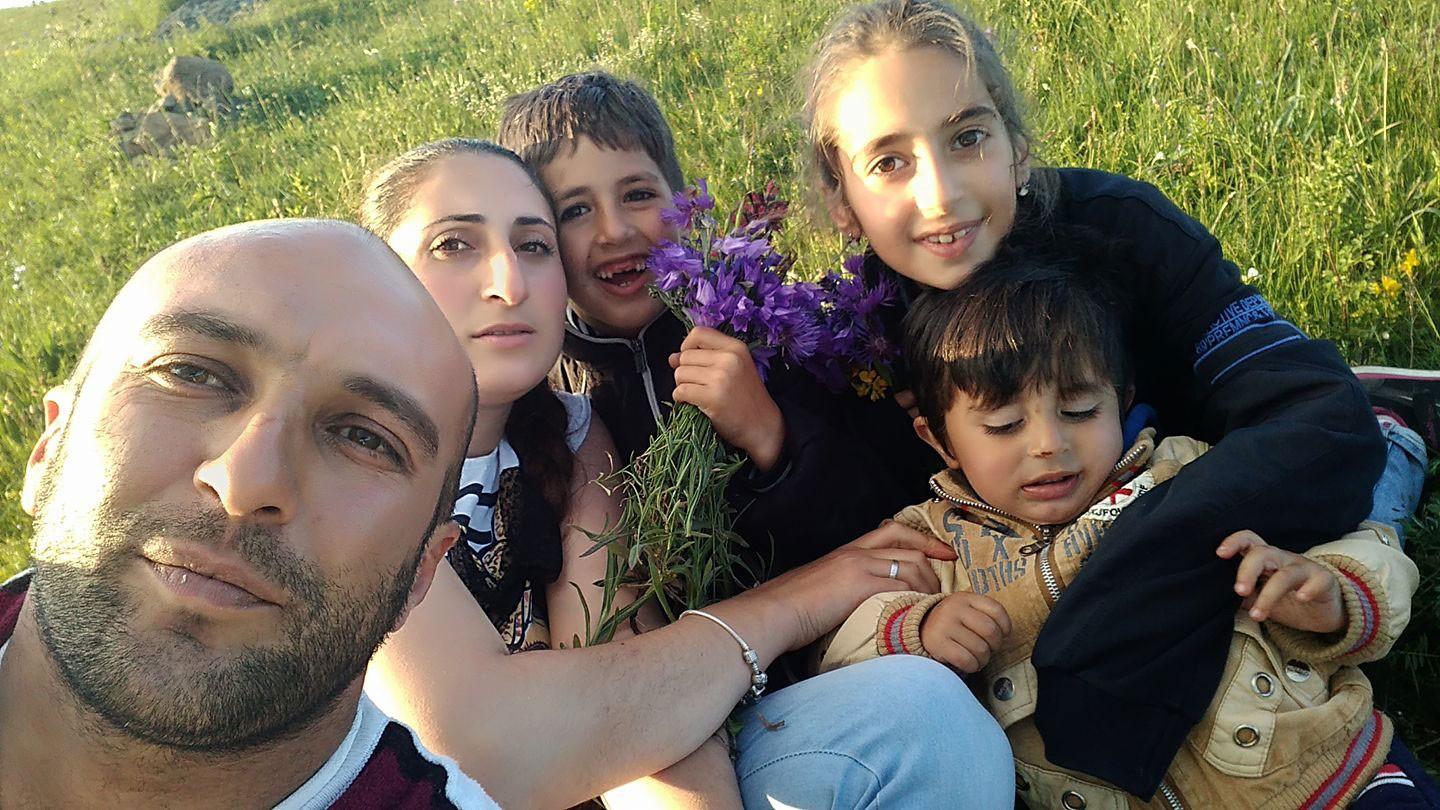 Gevorg Avagyan and family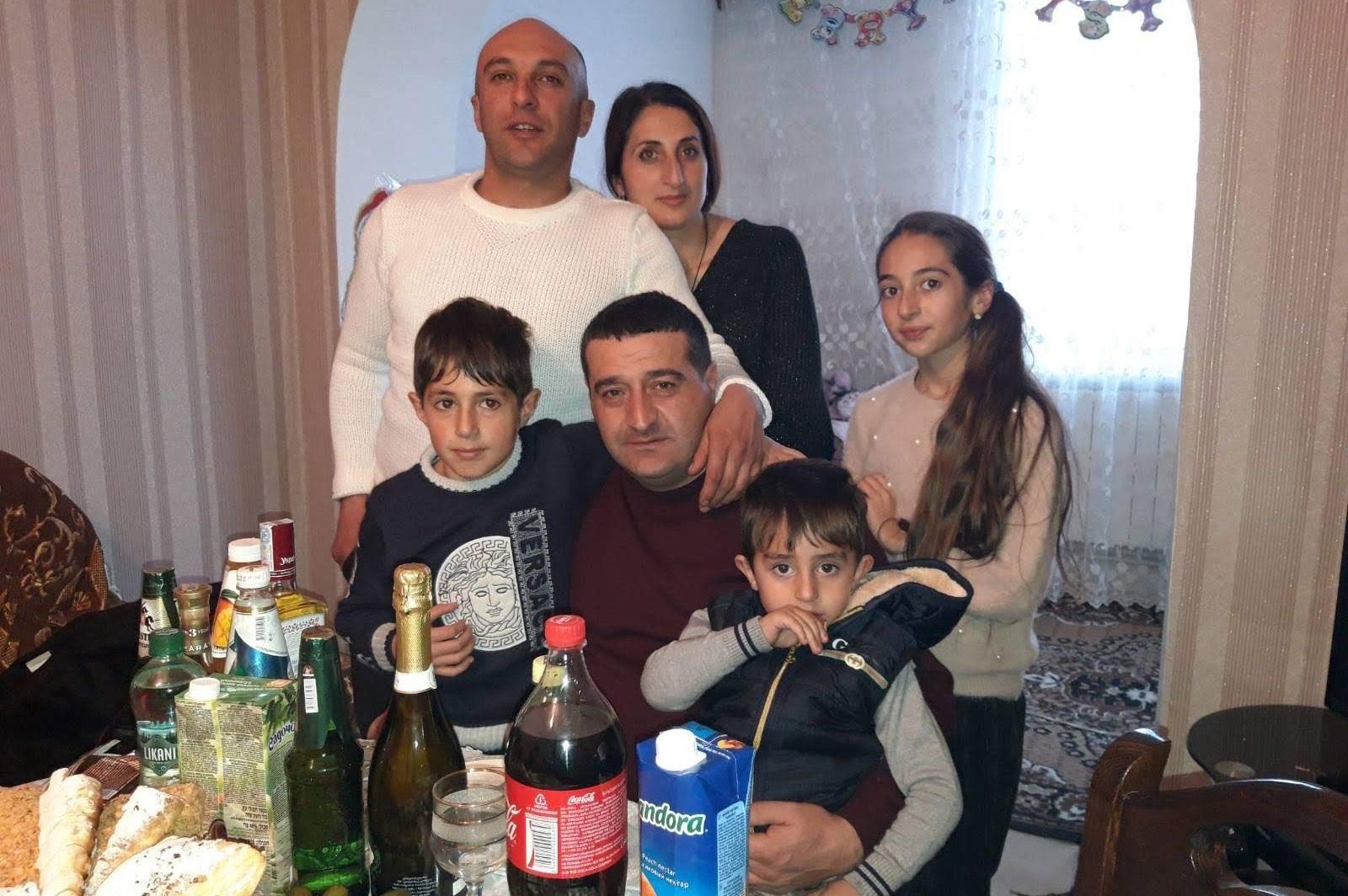 Gevorg Avagyan and family
Gevorg Avagyan has since returned home, to Ninotsminda. To his surprise, on his return, Georgian border guards allowed him to enter the country with the same Georgian passport. He thinks the reason for not depriving him of his citizenship is due to the upcoming parliamentary elections in Georgia.
Our conversation is periodically interrupted by a child's loud voice and crying. Gevorg chides his son in the Javakhk Armenian dialect. "Monte, either leave or don't make any noise."
Monte is the youngest of the family's two sons. The eldest is twelve. Mr. and Mrs. Avagyan also have a daughter.
"We still have to have many children. The Armenian nation must have many children," Gevorg says.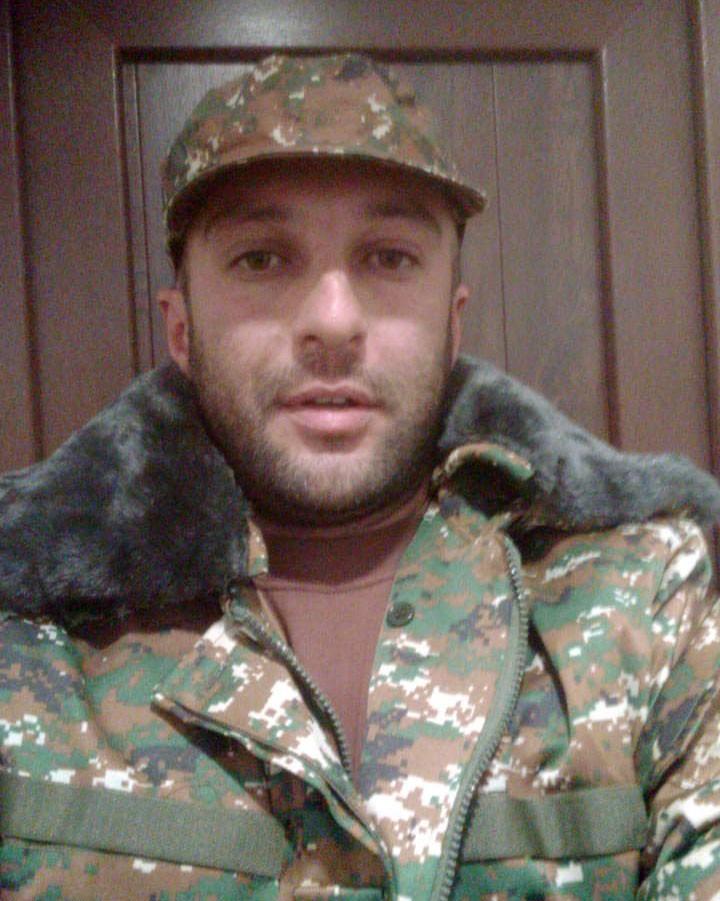 Gevorg Avagyan after signing up as a volunteer
I ask Gevorg to give me a photo or two taken on the frontline. He says he only has one picture in military dress.
"I don't like showing off. I don't have a picture," he says.
If you found a typo you can notify us by selecting the text area and pressing CTRL+Enter