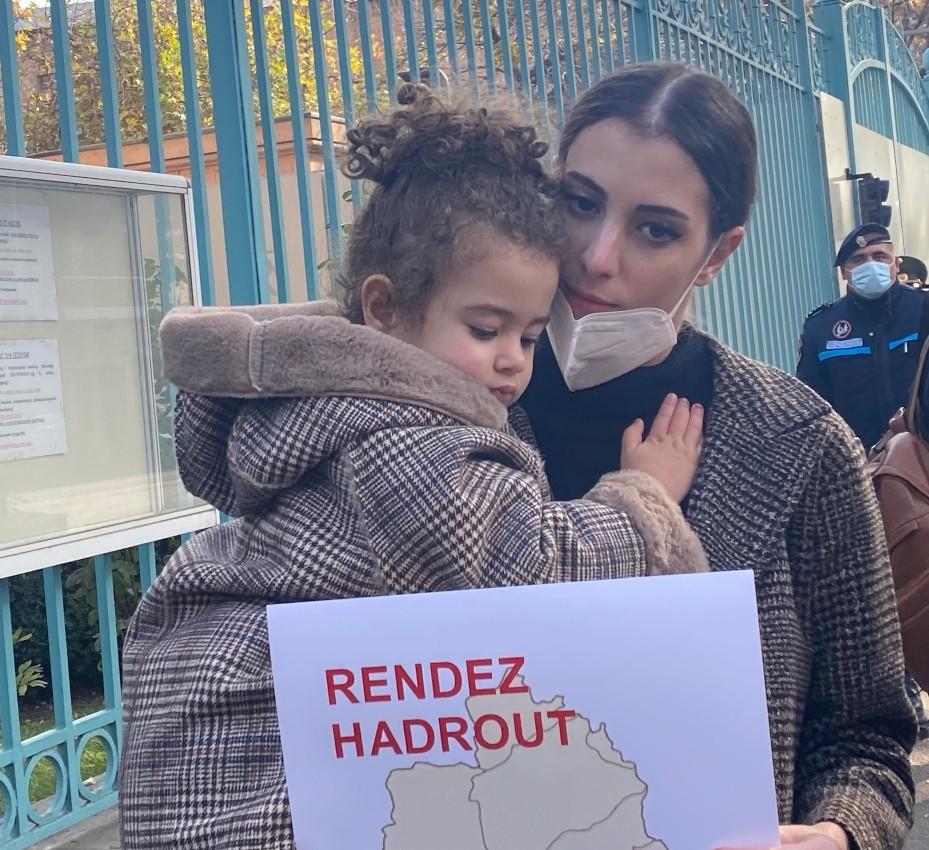 Yerevan: Hadrut Residents Protest Outside French, Russian, U.S. Embassies
Residents of Karabakh's Hadrut region, who fled the war to Armenia, today staged rallies outside the French, Russian and U.S. embassies in Yerevan chanting "Hadrut is ours", "Return Hadrut" and "Hadrut is Artsakh".
Yesterday, Hetq reported that Hadrut residents now in Armenia had sent an open letter to Artsakh President Arayik Harutyunyan demanding the full return of the Hadrut region to Armenian authorities.
The protesters first visited the French embassy and were met by French Ambassador to Armenia Jonathan Lacôte who informed them that French President Emanuel Macron will meet with the representatives of Armenia to discuss the Karabakh situation.
The group then handed a letter to the ambassador demanding that Hadrut free of Azerbaijani control.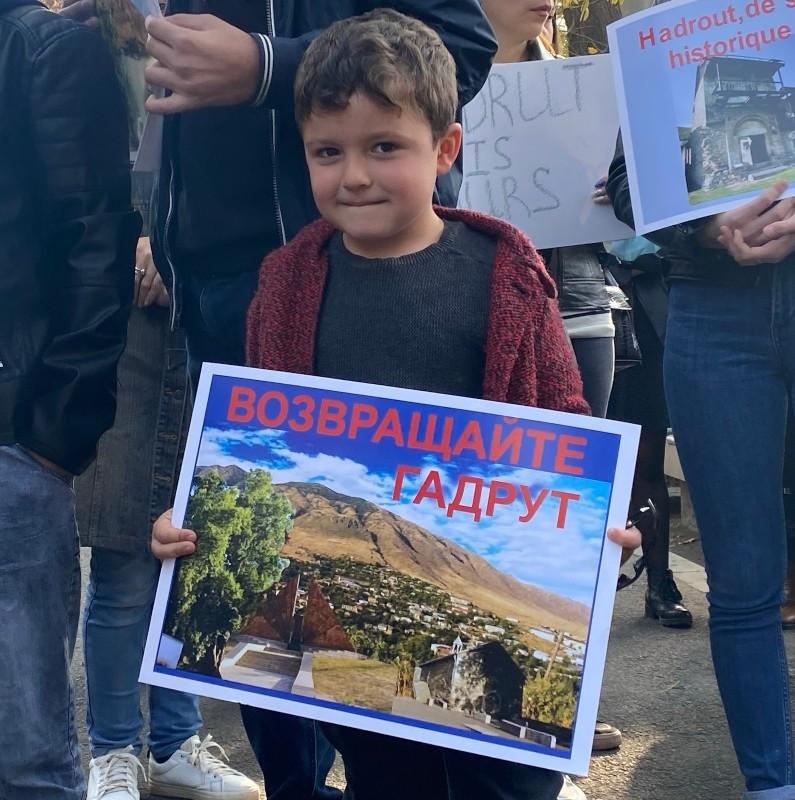 He told them that France has not signed the November 9 ceasefire document and that any settlement of the conflict must reflect the interests of Armenia.
Arpi Vanyan, one of the protesters, told Hetq that Hadrut had never been under Azerbaijani control and that it must not
She said they will hand over similar letters to the Russian and U.S. embassies demanding the return of Hadrut to Armenian control.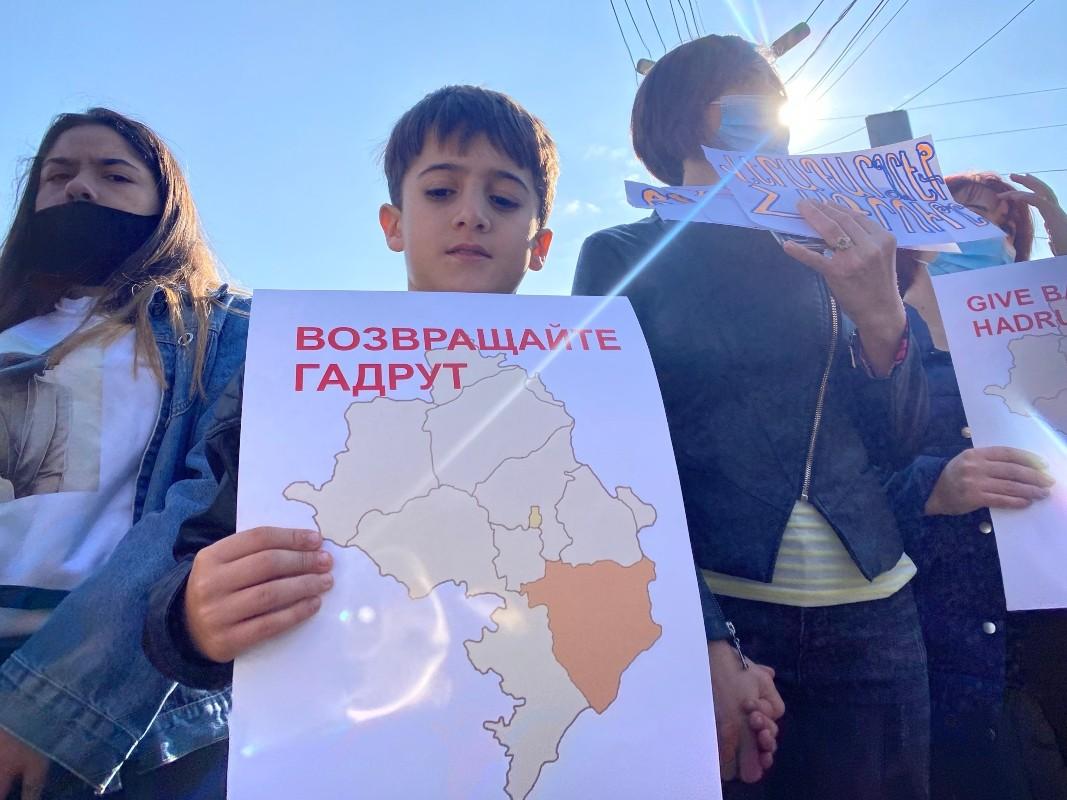 The protesters couldn't meet with the Russian ambassador, but they handed their petition to an embassy employee.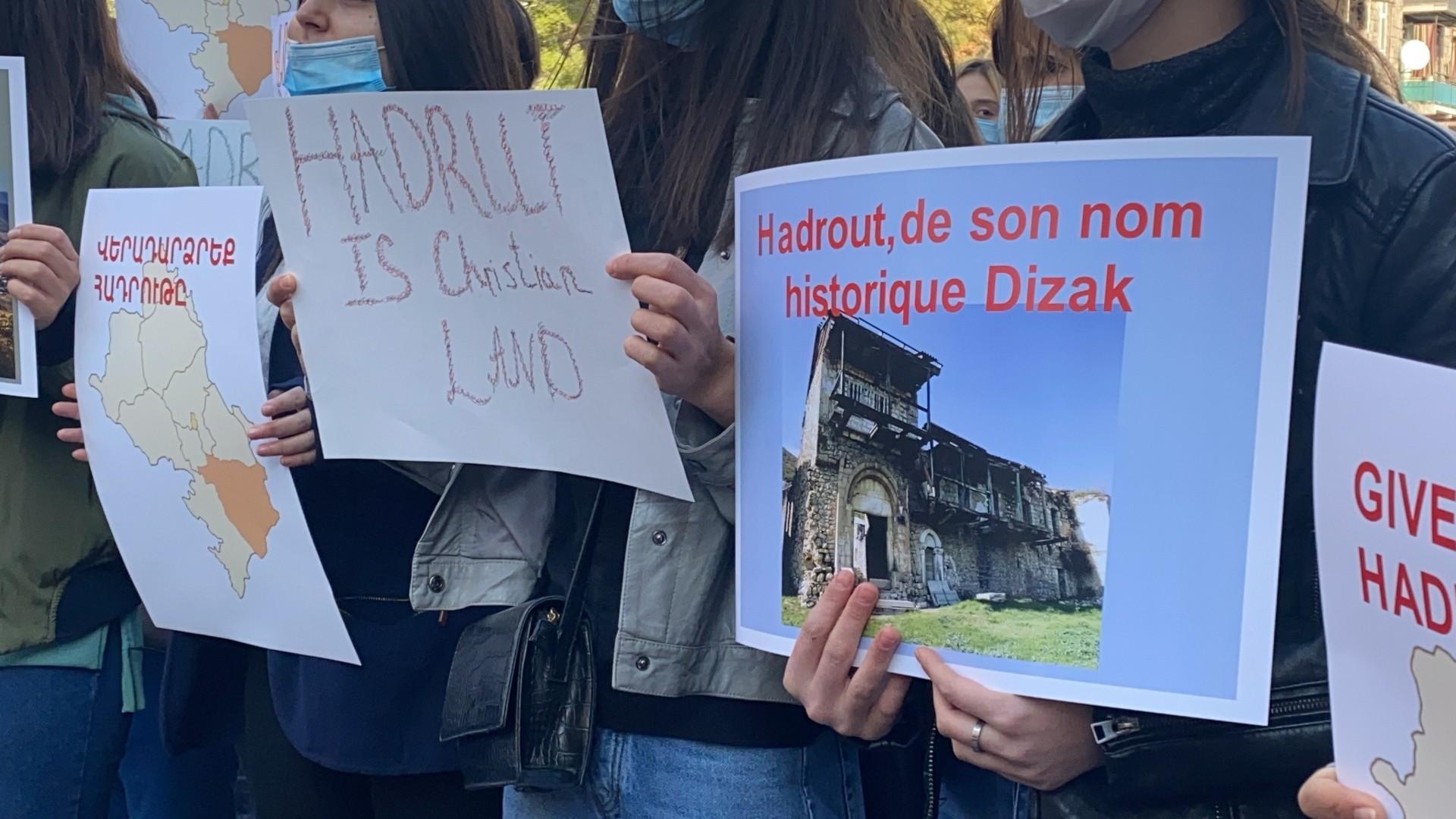 Some of the women from Hadrut, who were allowed entrance to the US Embassy, said the ambassador had expressed an interest in resolving the issue and would convene a meeting in the near future which could be attended by the people of Hadrut.
If you found a typo you can notify us by selecting the text area and pressing CTRL+Enter