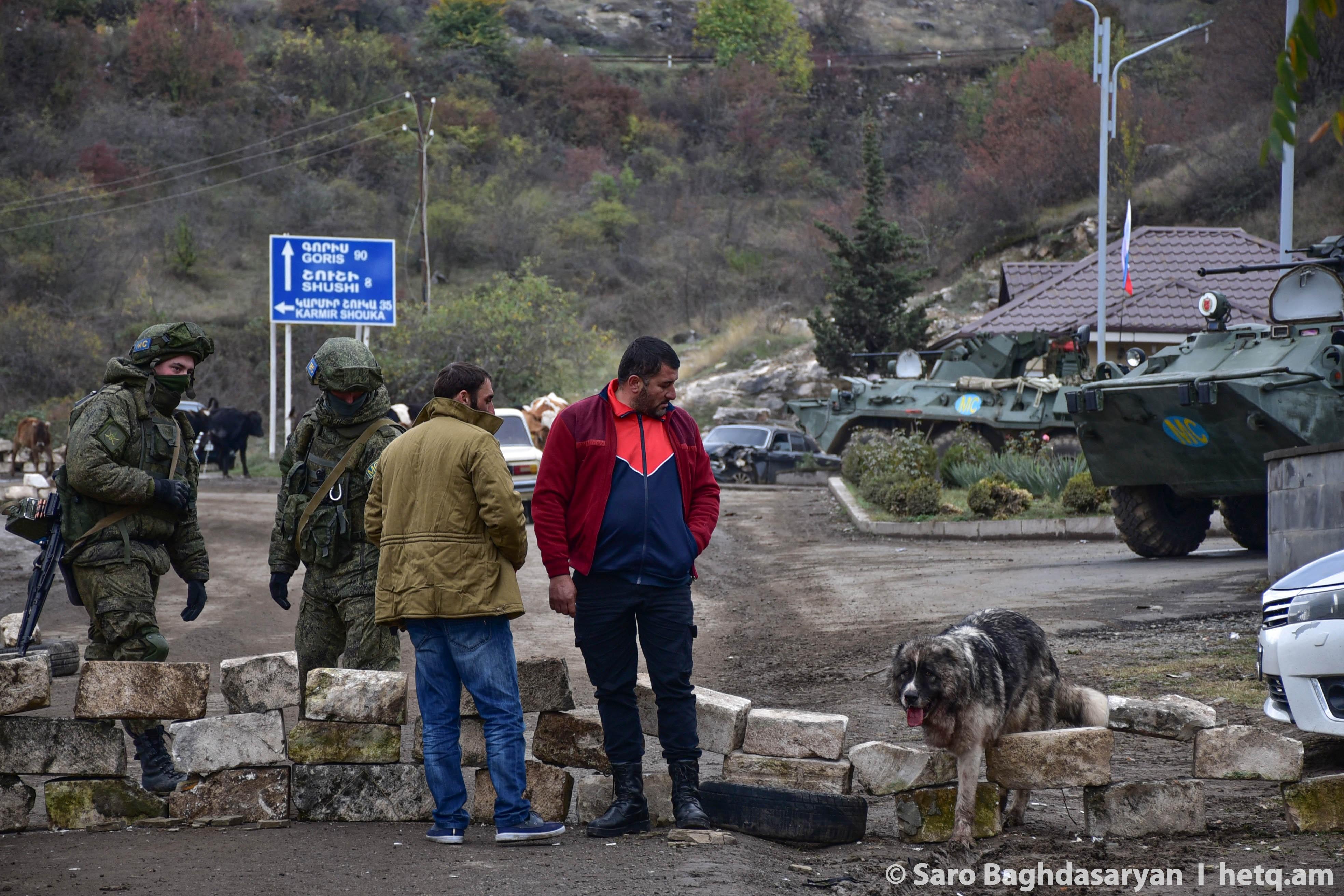 Artsakh Today: Checkpoints, Peacekeepers and Silent Soldiers
Russian peacekeepers have been deployed in almost all directions in Karabakh.
At every checkpoint, they ask us where we're going. They act politely when dealing with reporters, answering all our questions. Taking photos is prohibited.
On the way to Shushi, there are people gathered a hundred meters from the peacekeepers' checkpoint. Relatives of the victims are waiting for the cars that went to Shushi to return. The dead must be brought back from the other side. One person is waiting for his brother. Another for his father. A third for his friend.
We talk to some Armenian soldiers guarding a checkpoint. They say we can photograph if their commander permits it. Our troops are stationed at the same positions where they were when the ceasefire was declared.
We meet our soldiers along they way. Conversing with them is impossible. Their thoughtful faces betray a deeper angst. "How can we go home with this disgrace?" asks one of the volunteers. They do not want to be filmed.
We stop the car dozens of times, hoping some might say a few words. Nothing doing. A commander tells us to stop taking photos. He doesn't want his soldiers to be seen so despondent.
After crossing a few checkpoints, we reach village of Karmir Shuka, south of Shushi. The village was heavily shelled, especially during the last days of the war.
We met several residents who remained until the end. They ask us questions we cannot answer.
Artsakh Today (Photos)
If you found a typo you can notify us by selecting the text area and pressing CTRL+Enter