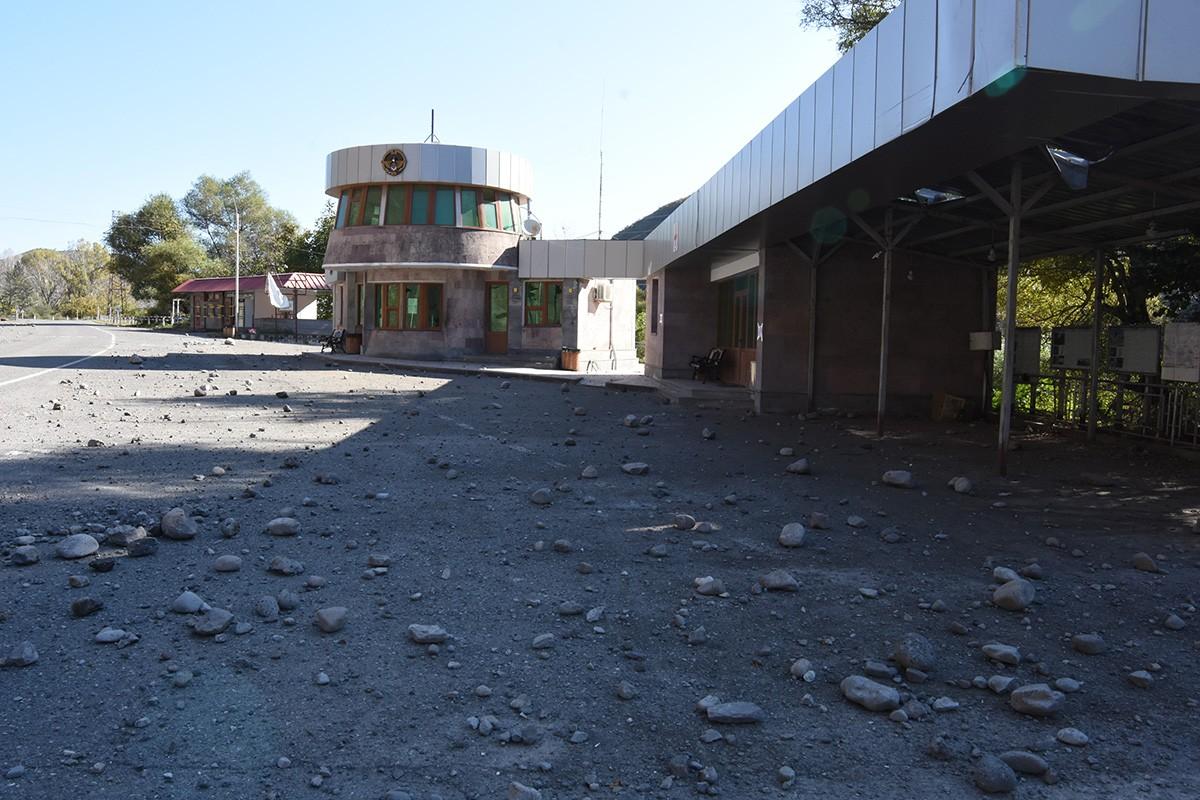 Berdzor Residents Told to Evacuate for Security Reasons
Residents of Berdzor (Lachin) have been calling the Hetq office saying that they've been instructed to leave the town.
The social web is also abuzz with such news. The town's population was estimated at 1,900 in 2015.
The Goris-Stepanakert road and the corridor connecting Armenia to Artsakh pass through Berdzor (Lachin), which is under the control of Russian peacekeepers.
According to the trilateral declaration on the cessation of the war, the Lachin region must pass to Azerbaijan by December 1, 2020. However, the city of Berdzor is not included in the list of communities to be handed over to Azerbaijan published by the government.
Hetq contacted Mushegh Alaverdyan, the acting head of Artsakh's Kashatagh District Administration.
Alaverdyan said residents are being evacuated due to security reasons.
He said that it is very possible that there will be a small Armenian administrative center in Berdzor, but it is desirable that there is no civilian population, adding that information about the further status of Berdzor is not known yet.
As to whether Berdzor was mentioned in the territories handed over to Azerbaijan Alaverdyan said he hadn't read the truce agreement.
"The residents of Berdzor are being evacuated on their own desire and, by and large, only on my instructions. Given the painful experience of what happened in the south, I advise our residents to evacuate," he said.
Alaverdyan said residents are being evacuated for security reasons, even though Azerbaijani troops will not enter the region. Russian peacekeepers are to monitor a five-kilometer wide corridor linking Armenia and Nagorno Karabakh.
All our calls to Artsakh Presidential Spokesperson Vahram Poghosyan, Prime Minister Nikol Pashinyan's spokesman Maneh Gorgyan, Artsakh Human Rights Defender Artak Beglaryan, the Armenian Ministry of Defense Information and Public Relations Department have gone unanswered.
Hakob Mikoyan, one of those volunteering to help move belongings of displaced Artsakh residents, told Hetq that he returned from Berdzor on November 23. He's now on his way back.
Mikoyan says that Berdzor residents were instructed to evacuate, adding that rumors are circulating among the residents that Berdzor will also be transferred to Azerbaijani administrative control
Photo: Berdzor checkpoint / © Hakob Poghosyan
If you found a typo you can notify us by selecting the text area and pressing CTRL+Enter